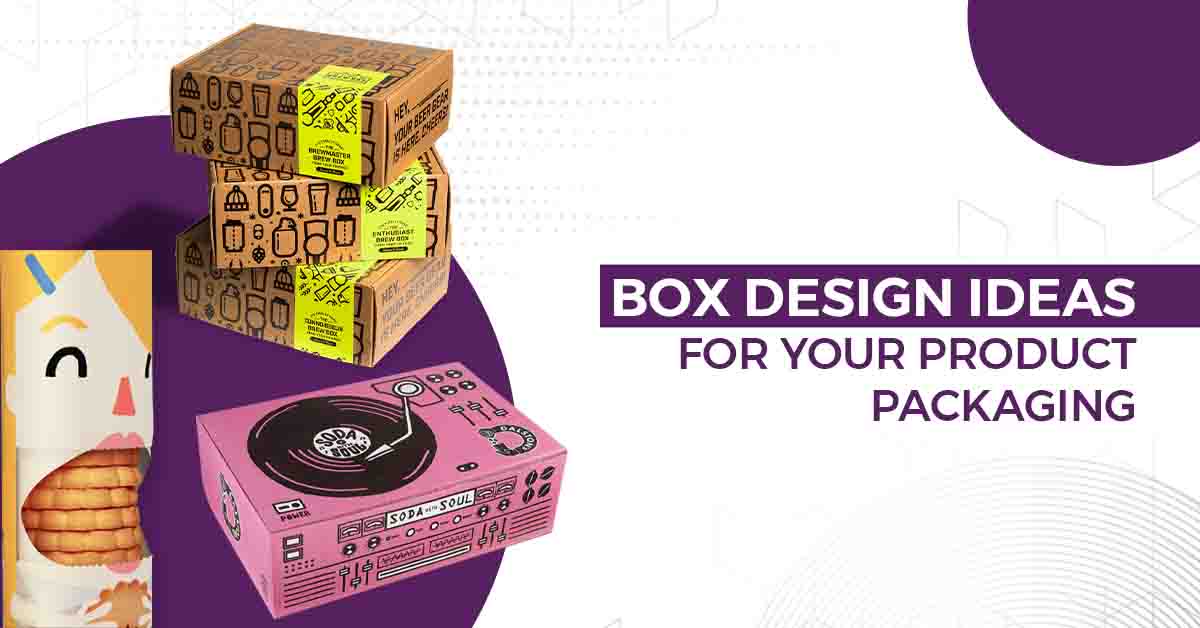 Why does Coca-cola taste better when served in a can and identical when in a glass? Can the way a product is served affect its taste?
The appearance of a product affects our experience of it.
When you go to a grocery store or a supermart, do fancy and quirky box packaging make you stop and take a look? Or, has the packaging of a product ever made you want to buy it? Does the face of a product packaging tamper with your decision-making and make your experience surprisingly better?
When you think about it, product packaging plays a crucial role in buying decisions.
A whopping 72% of American consumers are influenced by the packaging design while buying. So no wonder why every business should invest in product packaging design. 
If you're a business owner struggling with refreshing custom box design ideas for your product and don't know which would work best for your product and industry, read on to find out.
Box packaging design ideas for your products
Scroll down to find a wide array of box design ideas and find the perfect fit for your product. We've segregated ideas based on industry and styles. Mix and match different styles and designs to create a custom box design to entice your audience.
Cute box design idea
Businesses can create a pleasing experience for their customers using adorable design shapes, illustrations, icons, and materials.
Beehive Honey Squares would be a perfect example of adding playfulness and cuteness to the product design. Customers would want to keep such boxes after they've used the product. It is ideal for food, cosmetics, sweets, and bakery businesses.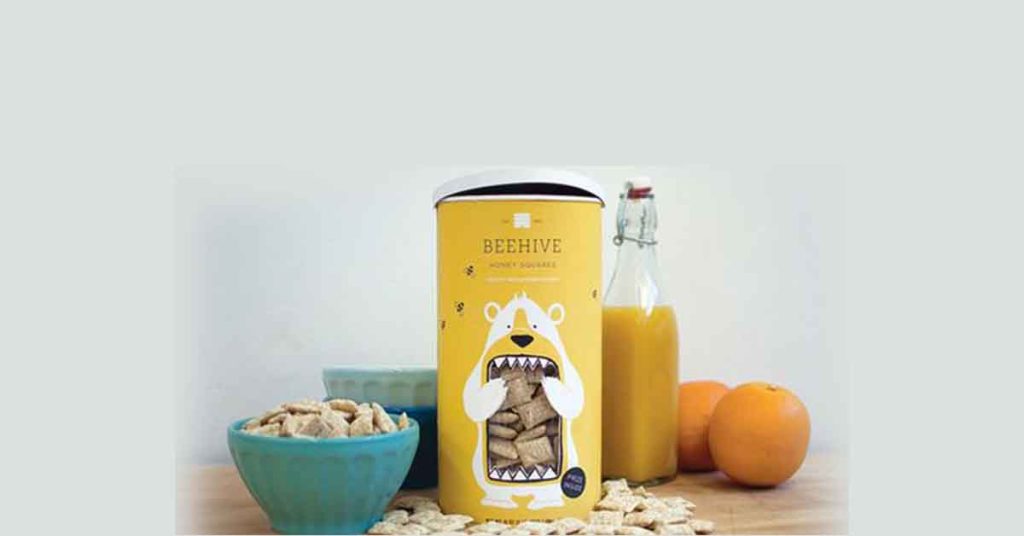 Or, you can decorate product boxes with papercrafts. It is an affordable yet enjoyable design for low-cost products. You can design the box into adorable animal faces, add illustrations on top or experiment with origami.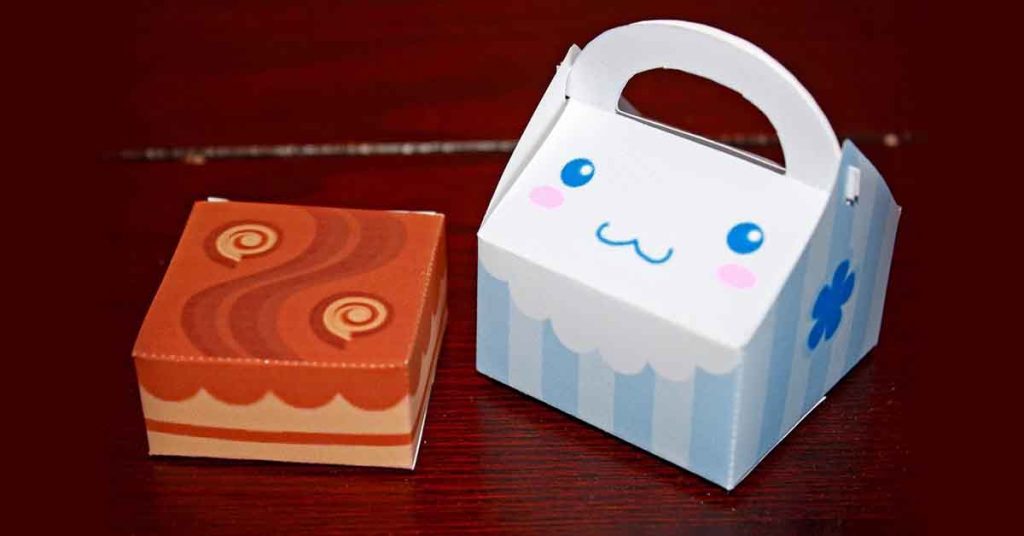 Creative box design ideas
What do we consider when purchasing any bakery goods? Freshness.
Look at how these cupcakes deliver their promise in an oven box.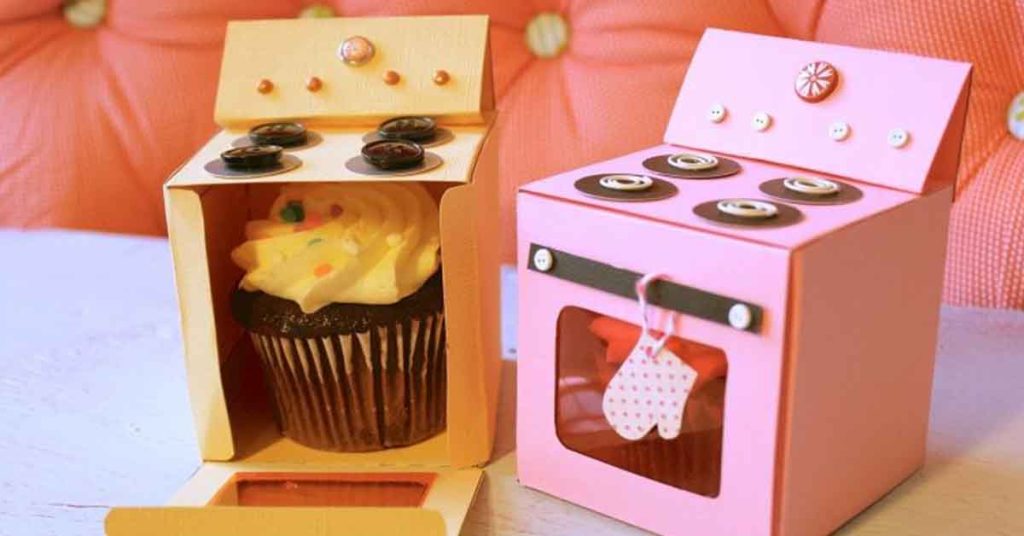 When people can get a view of the product, they are more likely to buy it. Fit Buns went a bit creative with transparent packaging for their bread. The bread is cut out such that it resembles well-built abs. It is both innovative and represents the brand's promise to deliver healthy items. 
Purposeful box design ideas
Purposeful box designs let your packaging do more than just "packaging." For example, consider the Pizza Hut Blockbuster Movie Box — a pizza box that converts into a do-it-yourself movie projector for your ideal movie night.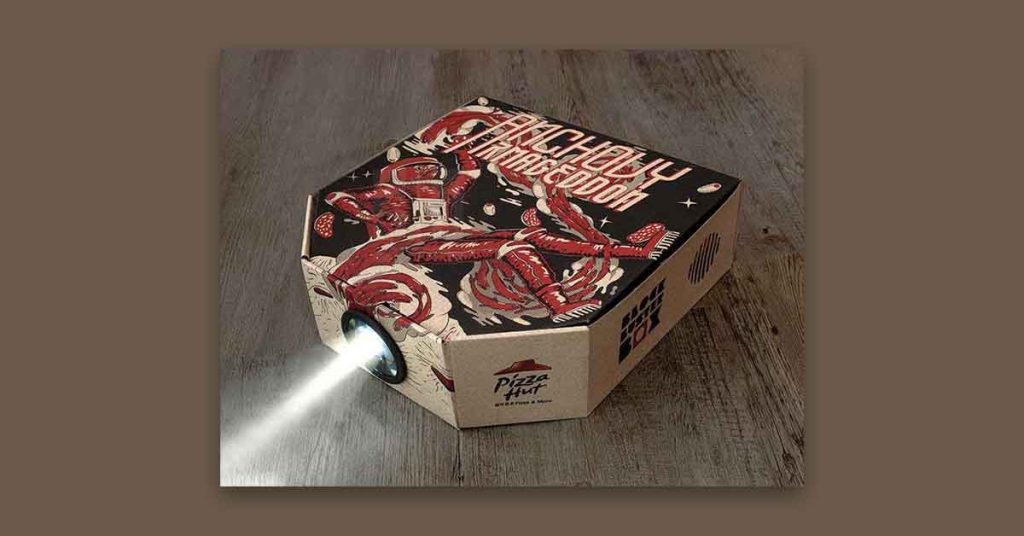 Ever struggled with keeping the tea packet from slipping into the cup? Butterfly Tea is a playful and effective solution to this problem.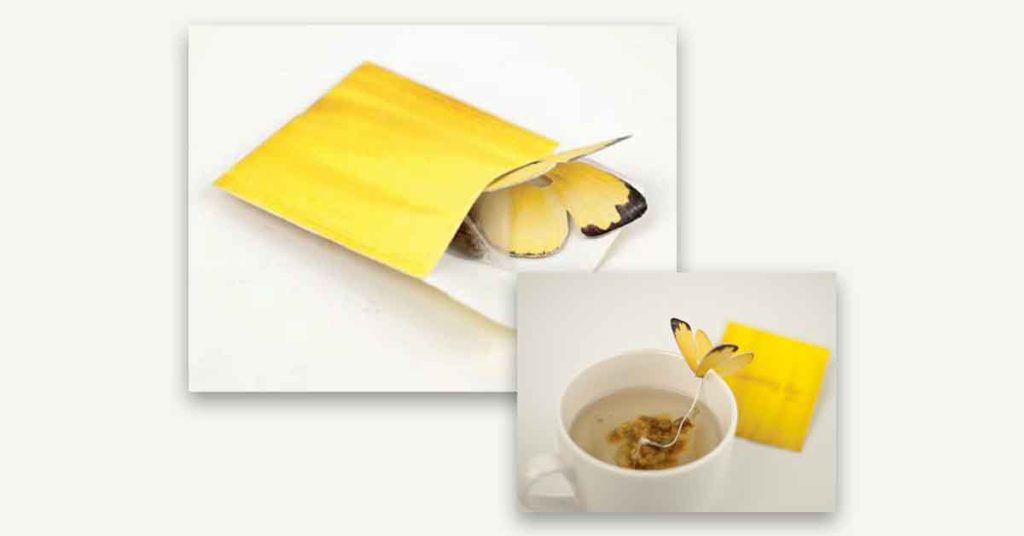 Customers love product packaging with a secondary function because it shows that the brand cares. In addition, it becomes more memorable as the packaging stays with them for a longer time, such as the cardboard box packaging by Hangerpark that transforms into a hanger.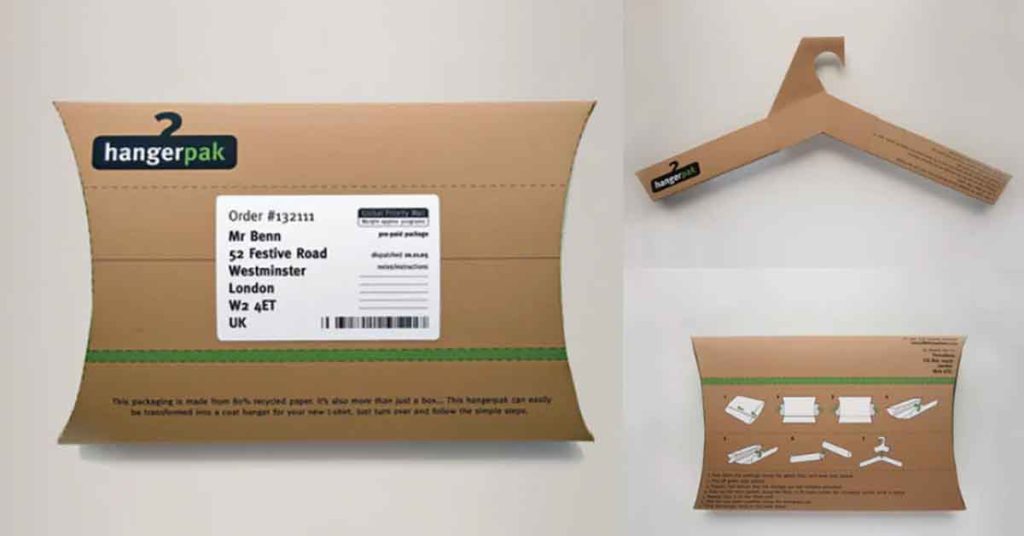 Bold box packaging design ideas
We like to look at vibrant patterns and unique designs. Don't be afraid to inject your own uniqueness and creativity into your packaging. Use the available space to add contrasting patterns and illustrations to make your design stand out. Play with bold typography and bright colors.
For example, we can't stop adoring Peak's box designs. With punchy copy and bright colors, it creates a fun unboxing experience for its buyers.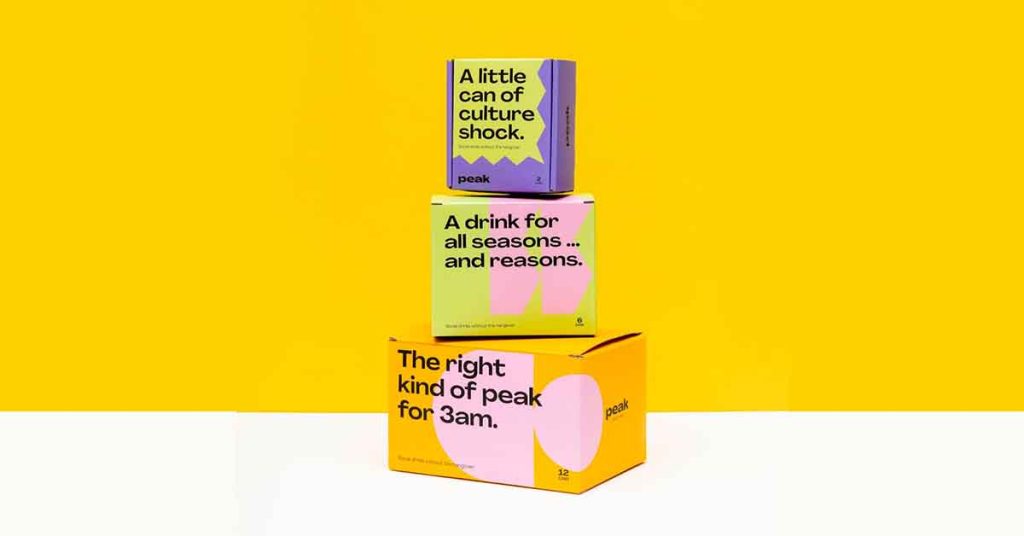 Handmade gift box design ideas
Handmade gift box designs work best for handcrafted products and items. They are instrumental in tying the brand's core values with a personal touch to every product component.
Check out how Origami Beer adds a personal touch with origami on top of the bottles.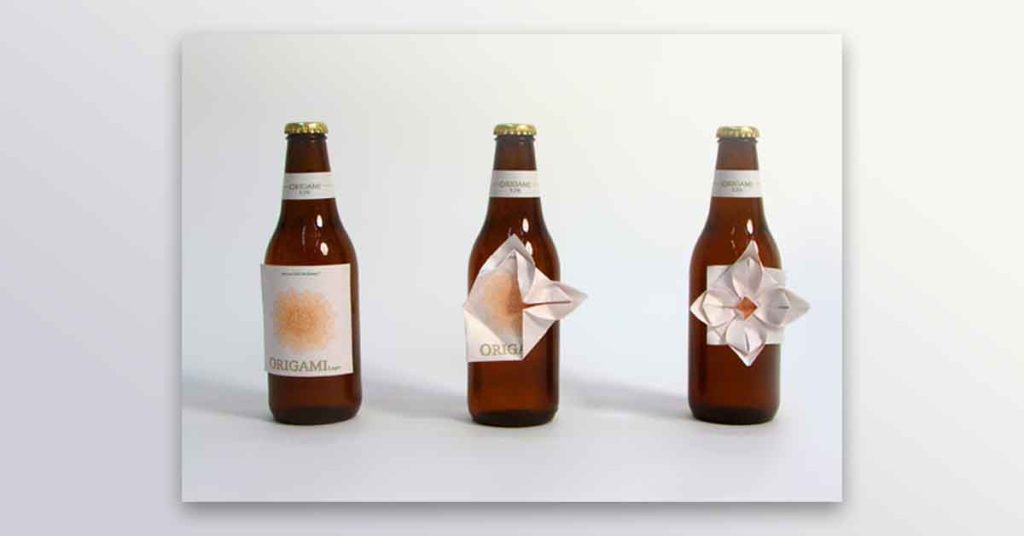 If you are into arts & crafts and wouldn't mind spending extra time on the packaging, you can learn how to craft a box using cardboard and paper on Pinterest.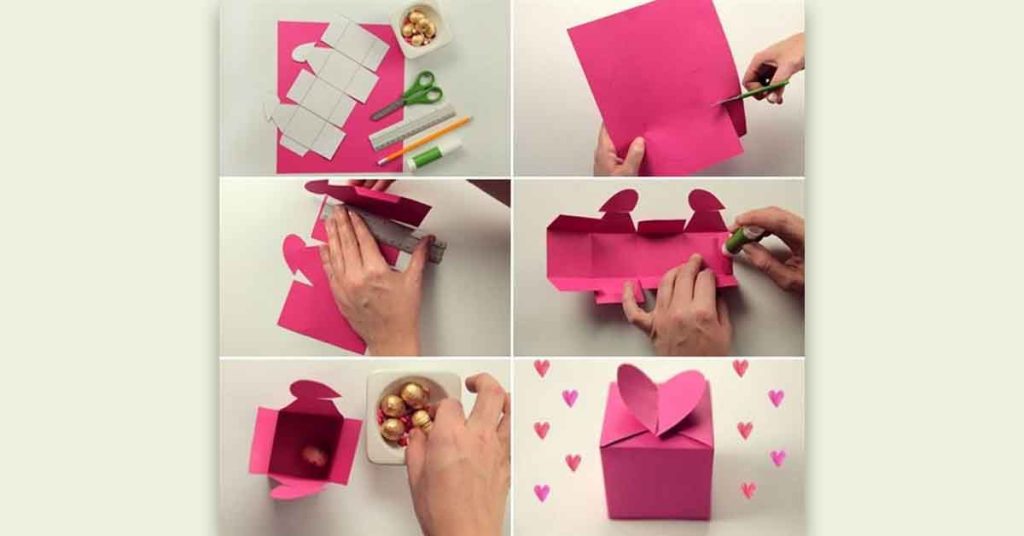 Corrugated box design ideas
If you've settled on corrugated boxes, don't worry, you can still make them attractive. Instead of keeping it simple, add a pop of color, illustration and typography that complement your brand and elevate the box's overall look.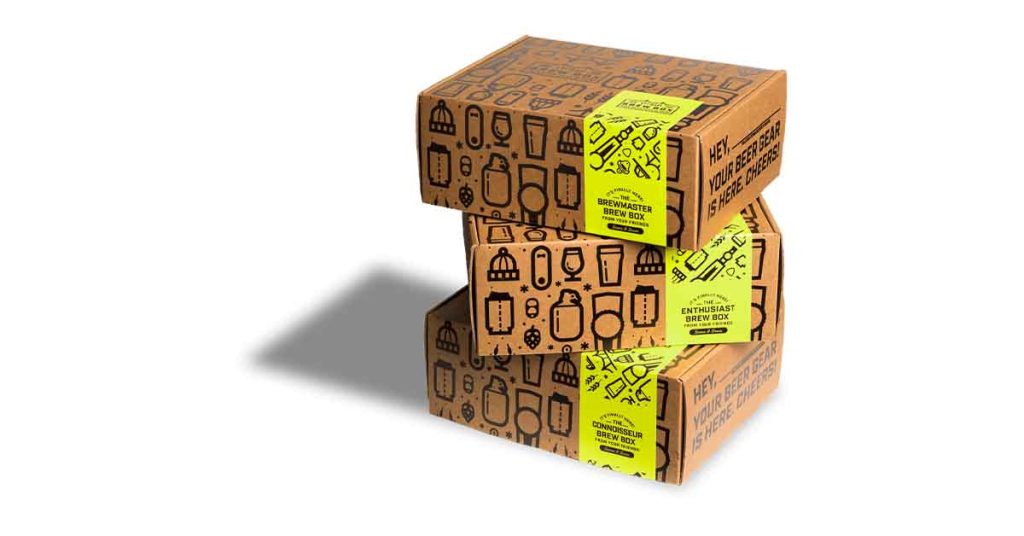 Or, you can simply add your brand name on top of the box and its logo to keep it minimal.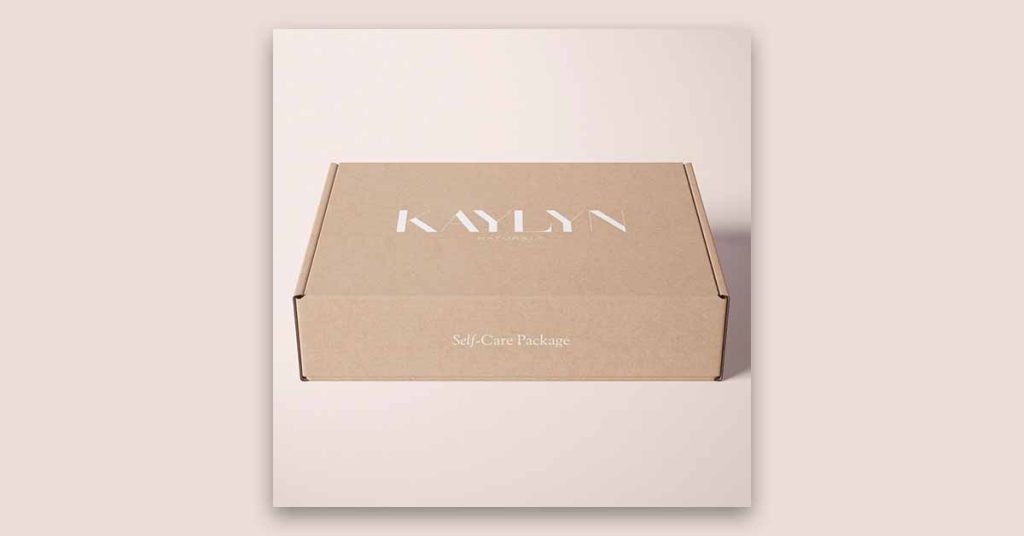 Cool box design ideas
Look at the NYC Spaghetti product design, featuring a box that looks like the Empire State Building, signifying the brand's origin and name.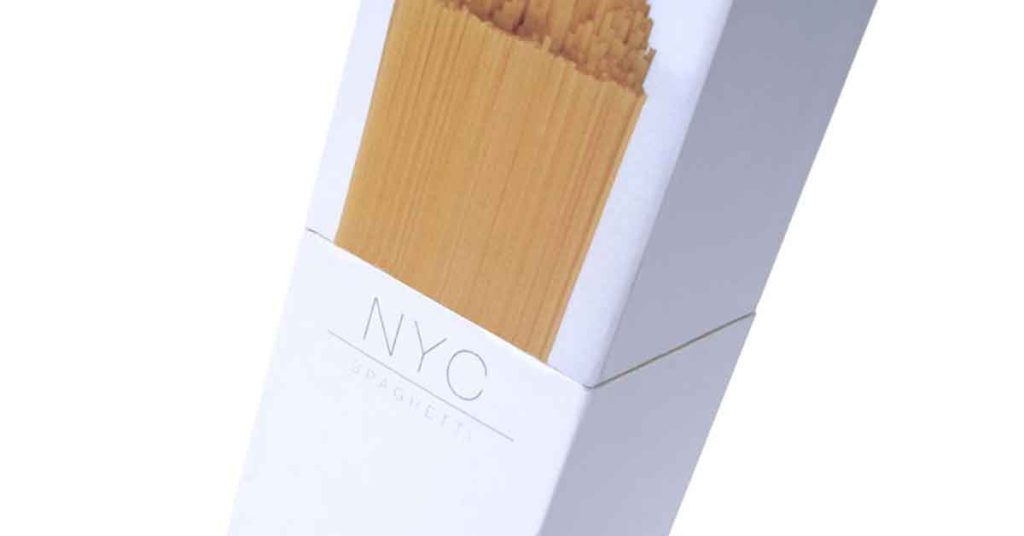 Experiment with design elements and copy to hit a chord with your customers. You can even take a step ahead and customize the shape and size ideal for your product box design. Why get stuck with standard cubical boxes?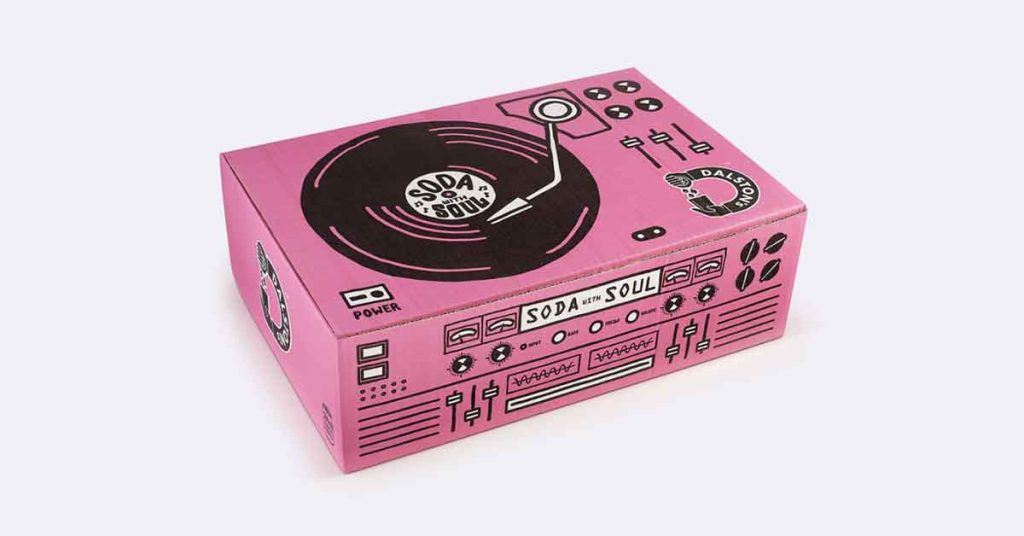 Custom box design ideas based on business type
Cake box packaging design
Cakes add sweetness to our lives, joy to our celebrations, and delight to our most special moments. So, let's create a pleasant, playful, and sweet design that entices similar emotions while unboxing.
How about a cake box that looks like a cake in itself?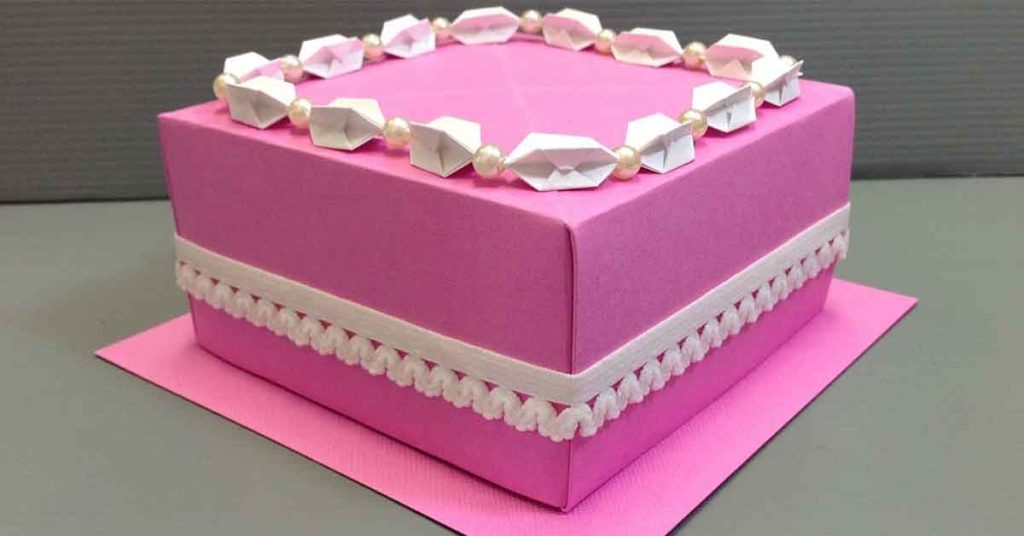 Medicine box design ideas
Medicine box packaging is one of the most mundane packagings. To stand out from other products and be memorable, use the packaging to help patients feel better.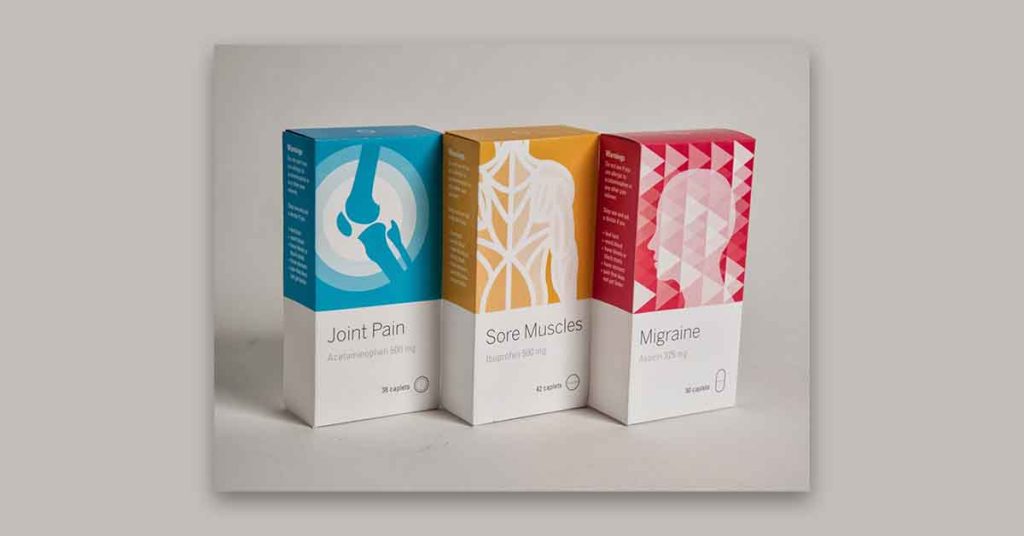 For example, soft hues like green and yellow induce a calming and soothing effect. Including illustrations can help explain the medicine's purpose and its benefits. Describe the details in a way that makes them simple to understand.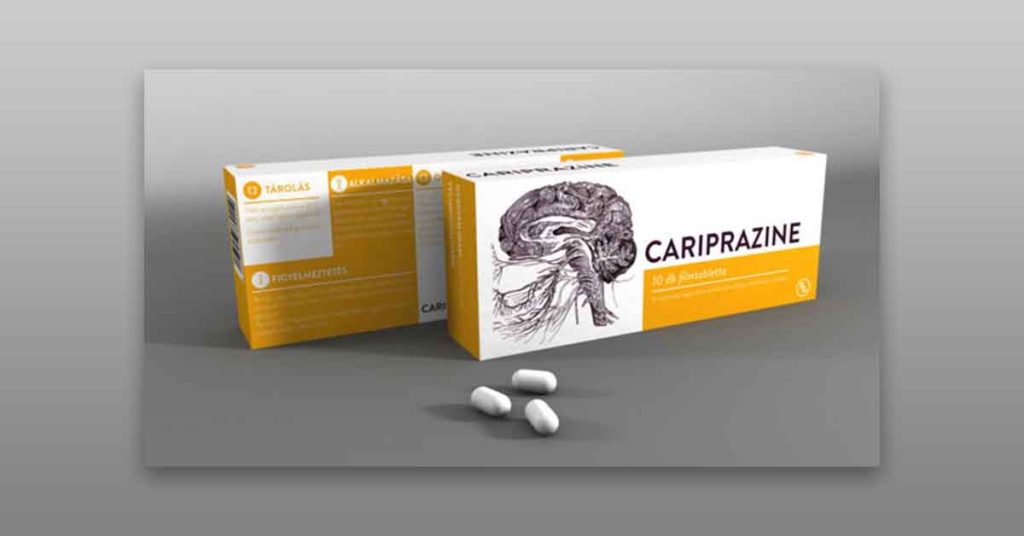 Sweet box design ideas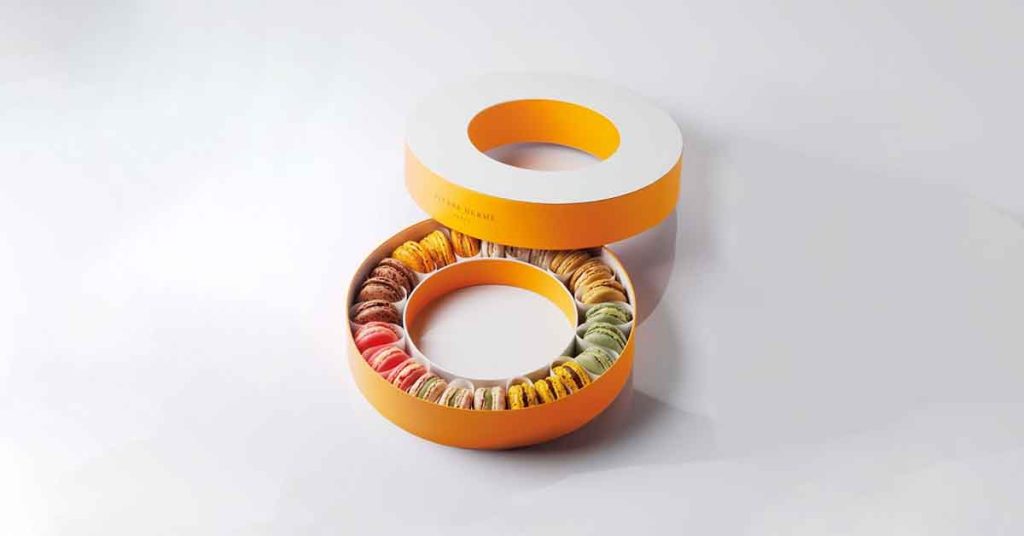 Sweets come in all shapes, sizes and colors. You can be playful, minimal, cute and creative with your designs — it entirely depends on your brand personality.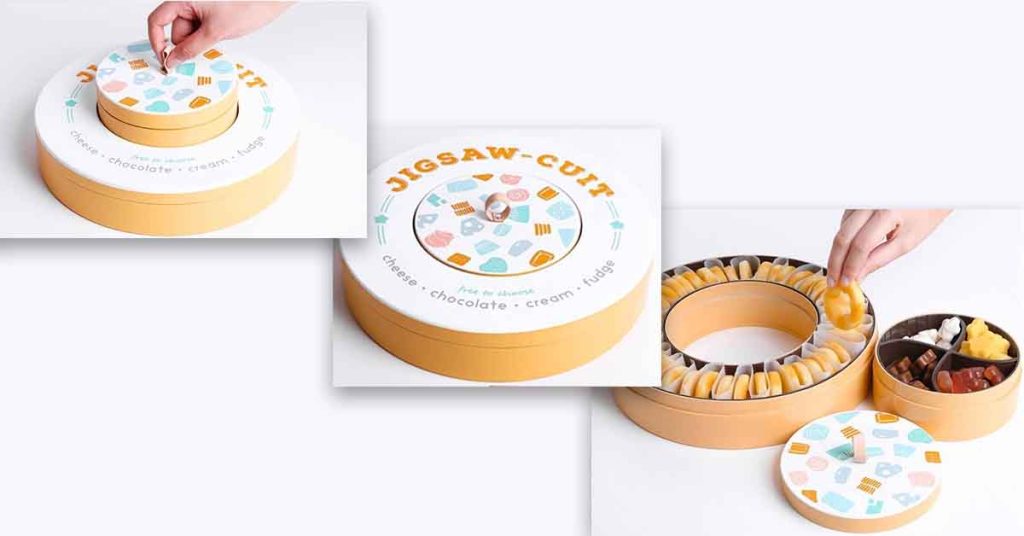 The goal is to amplify the sweetness with your design and add a smile. Check out these box design ideas for your sweets business: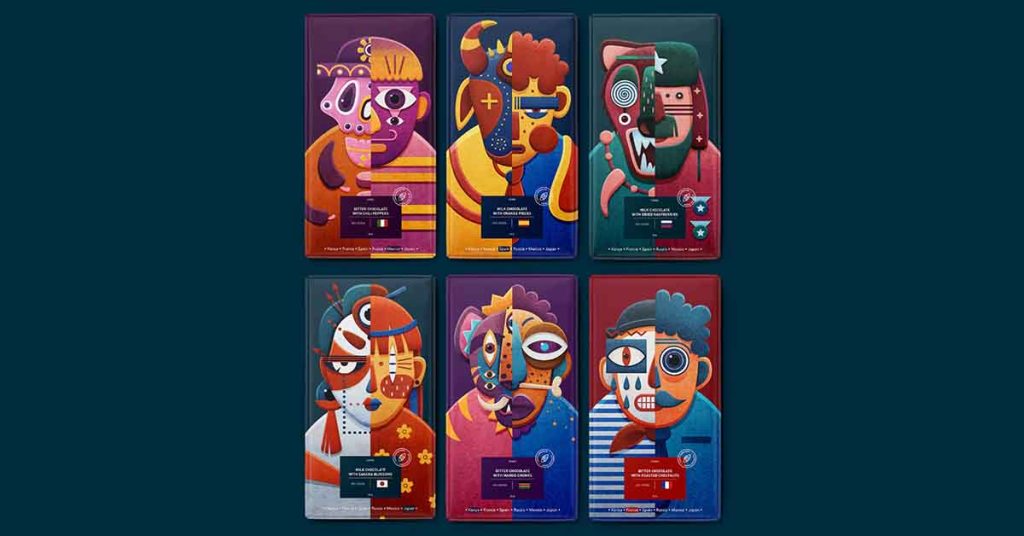 Gift box design ideas
You can make a simple gift more endearing and memorable with thoughtful product packaging design.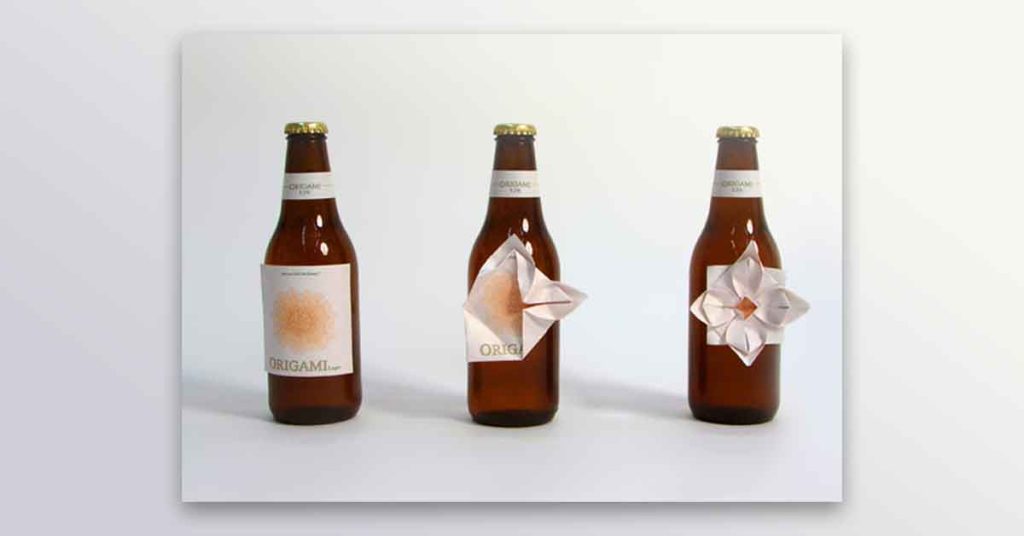 Add polka dots, ribbon bows, thank you notes, crafts papers and even your business cards. You can even use square origami boxes to wrap packages.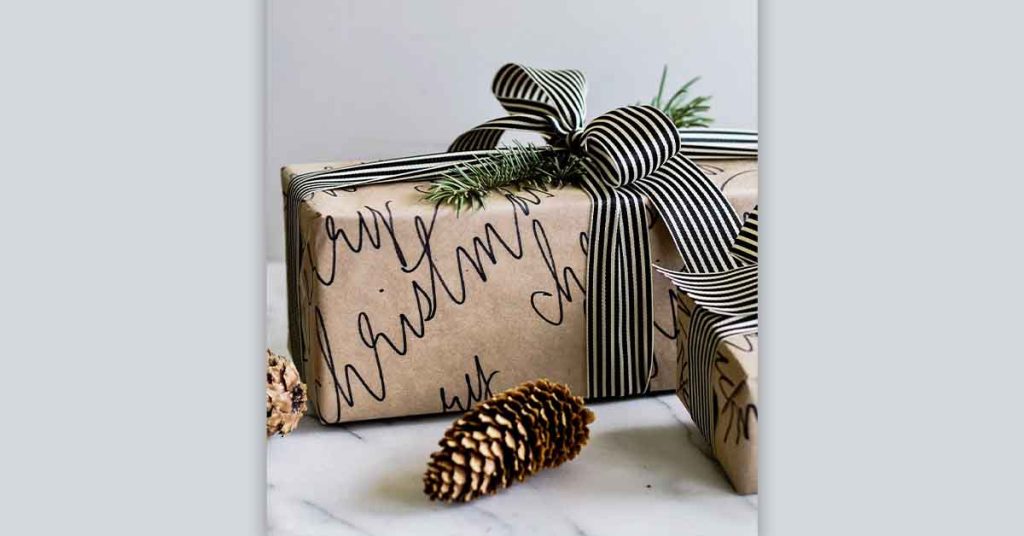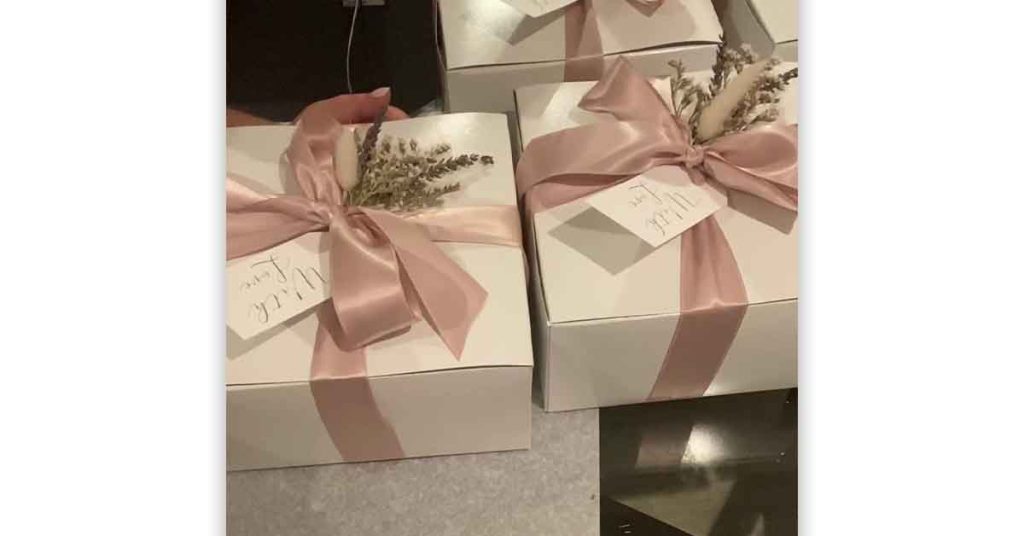 Food packaging boxes
The food industry is popular for unique product packaging; from edible and sustainable packaging to multipurpose boxes, you can experiment with anything. For example, bla-bla cookies have playful product designs with colorful illustrations and funny faces that can instantly catch the customers' attention.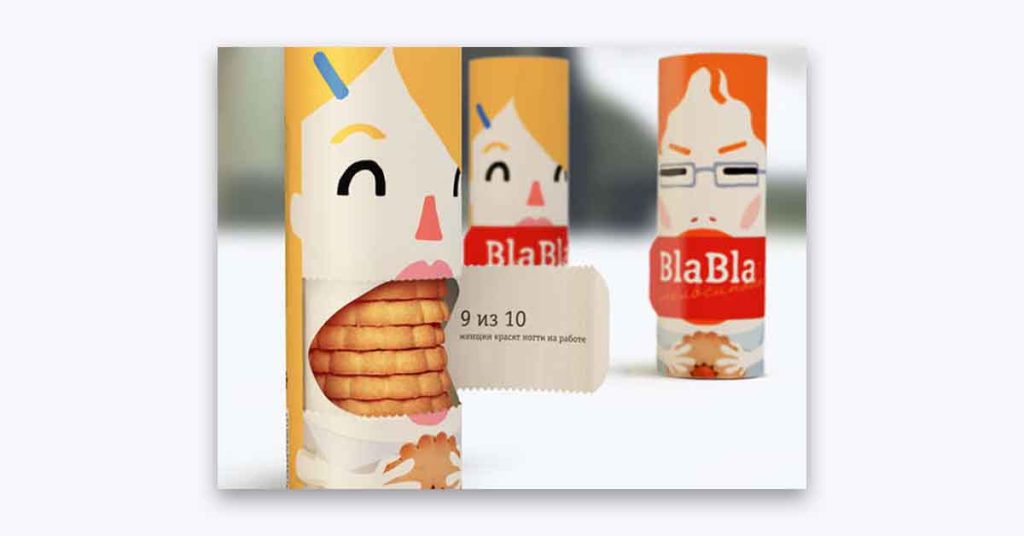 Cosmetic box design ideas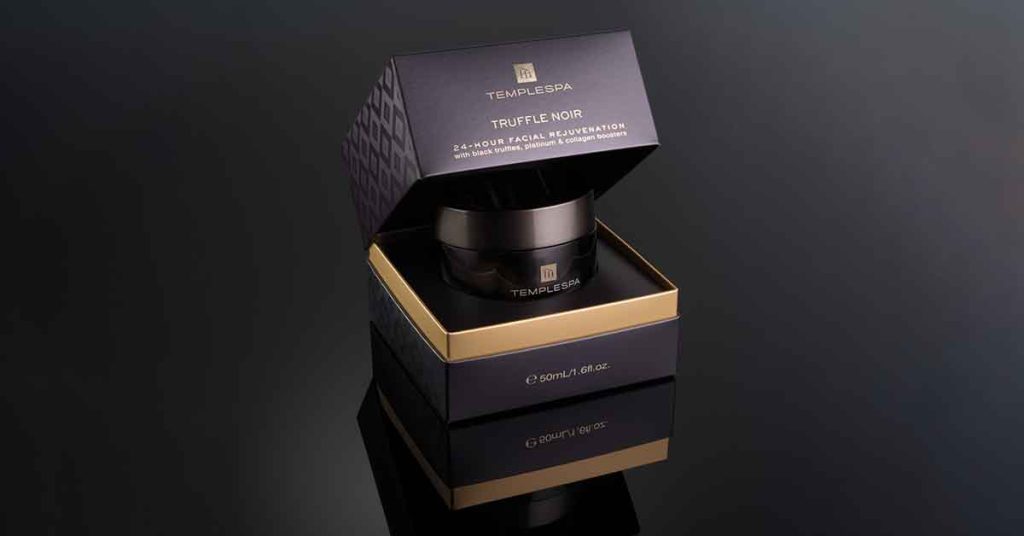 Sometimes, it's best to be minimalistic such as Ubuna, or monochromatic, like Cremula.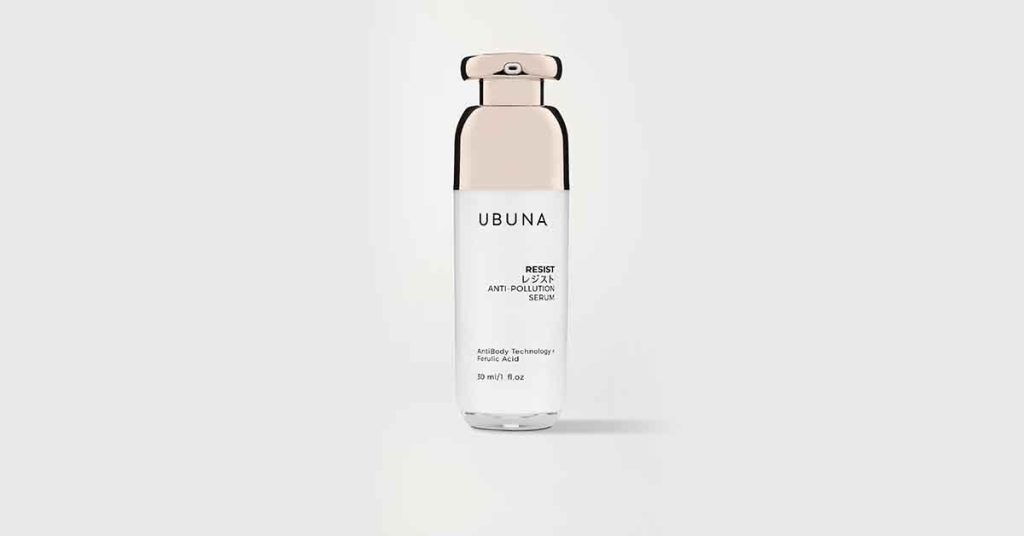 Consider using product packaging as in Leewince or adding the classy and luxurious look of Templespa. You can add illustrations and pictures to stand out, like Luxe, or stay playful, as Kerri does.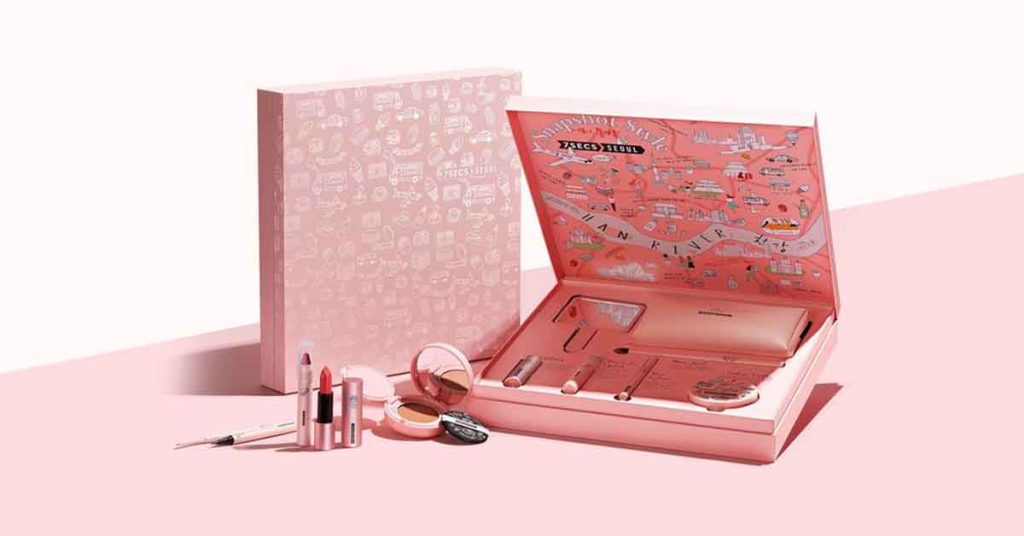 Luxury box packaging design ideas
Luxury products exude elegance and excellence. If you run a luxury product store, think of a product design that is simple yet powerful.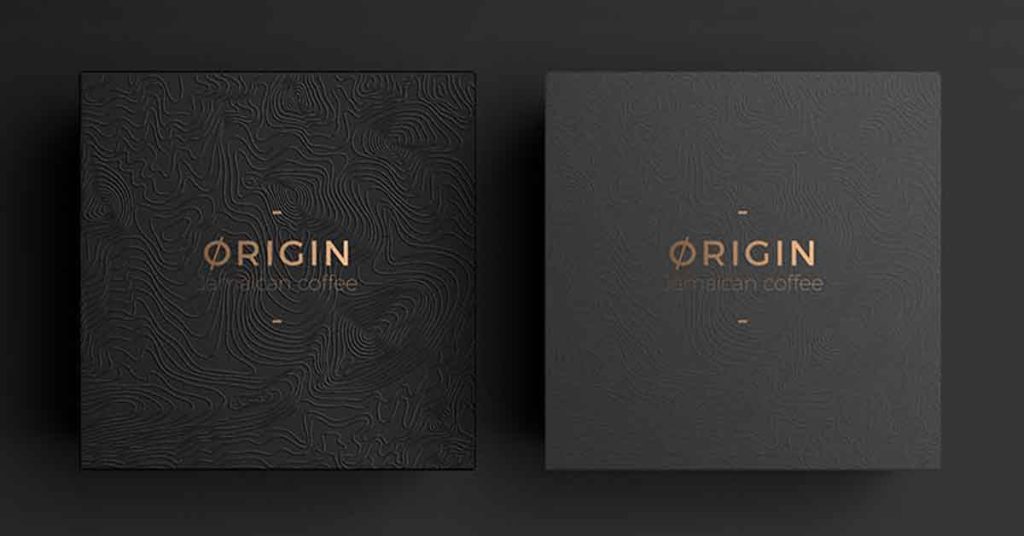 Most luxury brands keep their packaging minimal to express their brand voice. You can add your logo or brand name on top of the box with a solid background.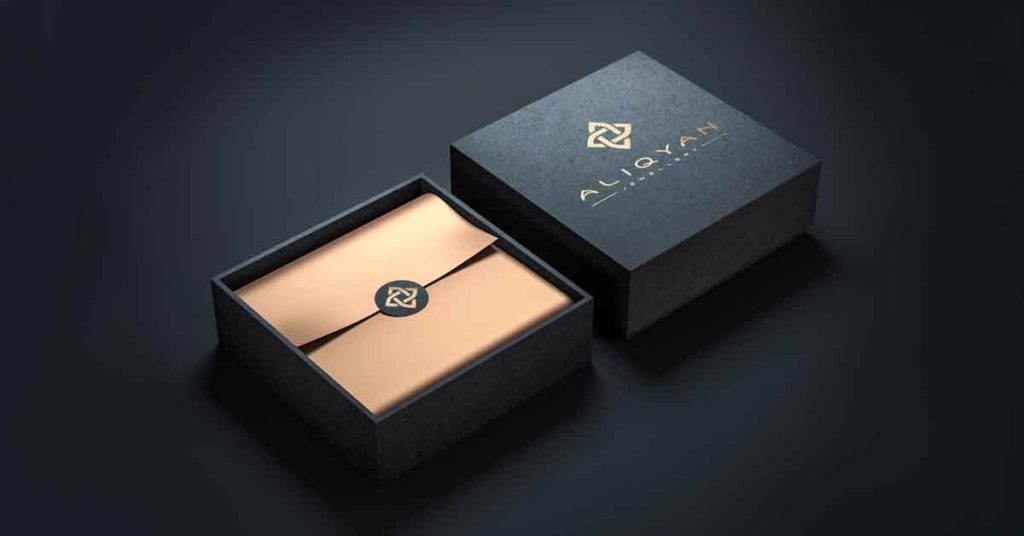 Still, looking for more ideas? Check out Creative Small Business Packaging Ideas & Tips.
How to create a good box cover design?
You've probably started coming up with packaging ideas for your product already. Nonetheless, box cover design can still be complex. Nevertheless, they are the first impression of your product, whether you sell it online or in-store.
Use the available space. Add custom illustrations, vectors, icons, and pictures that match the product, and use the entire packaging space.
Select typography that creates visual interest and encompasses the brand's essence.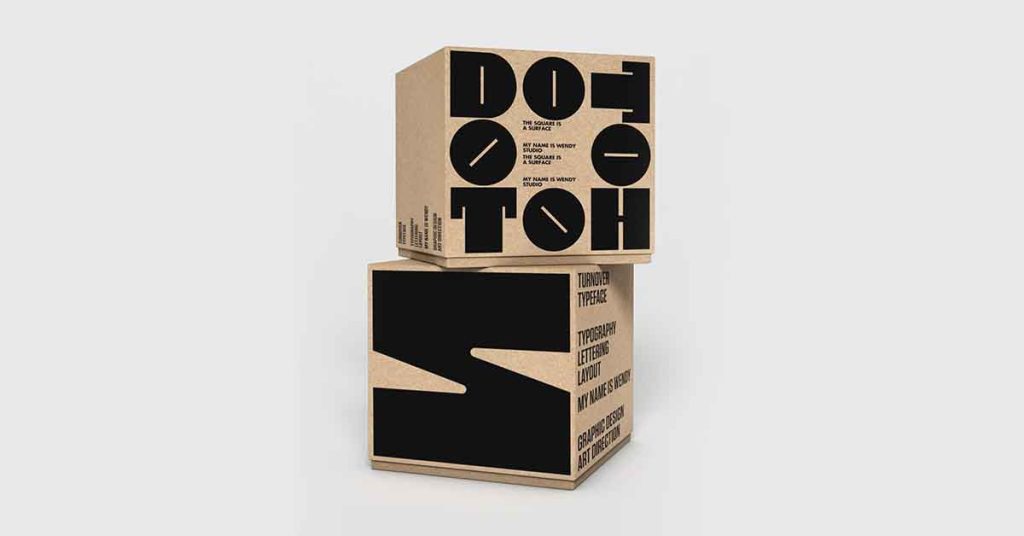 Use die-cut design to offer a sneak peek of your product or be quirky like Trident Gum.
Include stickers and labels to market your brand and make the product design memorable to your customers.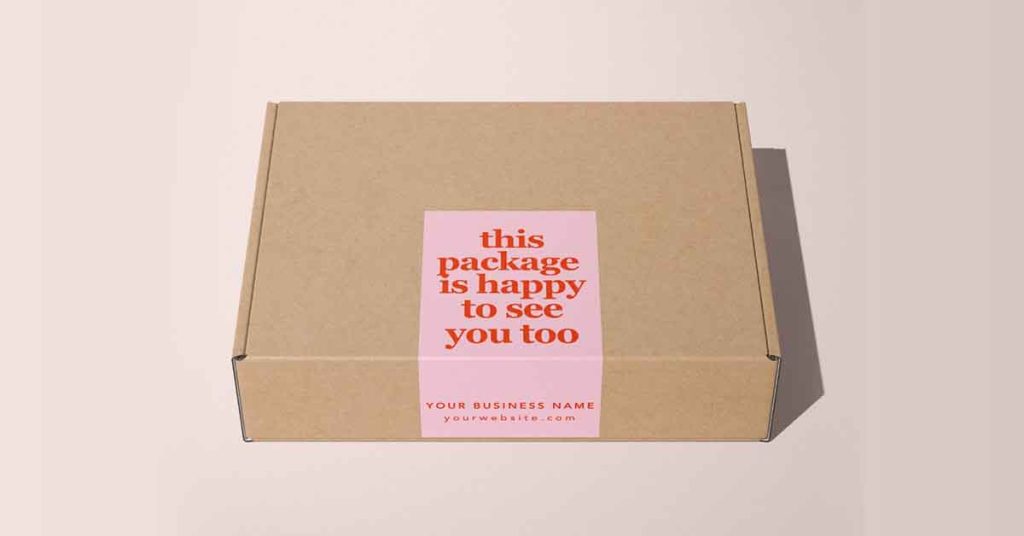 How do you make a successful box design?
Effective product packaging keeps your customers coming back to you for a long time and makes you memorable. Your audience instantly recalls your brand whenever they see the package. Each design is unique, yet there are some principles that the best designs follow to be successful.
Use these tips to fuel your imagination to develop some out-of-the-box ideas.
Consider your audience
Before designing, comes research. Understand your target audience and their preferences — likes and dislikes. If you make products for young children, is your package design kids-friendly and playful? If your audience is environmentally conscious, does your packaging reflect their values?
Aligning the design with your brand, your target audience, and the product itself is the first step in the design process.
Make it useful
Look around to find the product packaging for something you recently purchased. Now pay close attention to each component and try to understand how it fits together and how each tiny detail works.
One of the most crucial aspects of any product design is utility. It might seem very obvious, but before you add any elements, consider whether they will be useful.
Keep it simple & on-brand
Designing is about combining simplicity and sophistication. Create your product in a way that customers can understand when using it for the first time.
Your design is creative, simple, and effective, but does it align with your brand? Does the box's design adhere to your brand personality?
Catch their attention
This cannot be overstated. Attract your target audience. Your product could be fantastic, but how will you tell your customers if they don't even look at it?
Choose eye-catching colors for your designs to make them more appealing. To explain the product, consider adding illustrations, short infographics and photos.
Let the design speak
Is the box's design enticing enough for customers to buy it, even if it contains a box full of delicious and crispy cookies? Or, if the package includes natural soaps with pleasing aromas, does the design evoke the clean, calming sensation of taking a bath with them?
Think of design to be a story, a narrative, about your brand.
Do's & don'ts checklist.
Even the best of us make mistakes. So here's a list of dos and don'ts that you can refer to after you create your design. Check it out to perfect your design.
Original
The first and foremost thing is to avoid using stock photos, illustrations and vector images. Stock images strip you from being original. If you need help, consider Design Shifu and get UNLIMITED GRAPHIC DESIGNS for just $399 per month.
Suitable design elements
Do the typography, symbols, and icons reflect the emotions of your brand and elevate the audience's experience?
Product-representative design
Does the outside packaging align with the product inside? The purpose of packaging is to complement the product. Therefore, a slight disconnect can hamper the overall experience.
Let the packaging of your products subtly answer the "What's inside?"
Unique or mundane
The best way to stand out from the competition is to do what no one else is doing without going overboard. Sometimes, looking at your competitors may limit your creativity, and the design may end up with a similar packaging idea in the market.
Utility
Is it worth designing something incredible if the first thing your customer does is throw it out? The idea is to engage and interact with the outside cover.
Over-the-top design
A creative design is good, but adding unnecessary elements can dilute the appeal. So be careful with what you add to the box. Additionally, ensure that you stay with the trends.
Simple to use
A good design is hidden, as they say. Sometimes, brands, in hopes of being unique, create packaging buyers spend a long time figuring out and opening. It dampens their experience. So ensure that even a first-time user can figure out how to unbox it.
Size — neither too big nor too small
A good box design is one that fits the product well. Packaging too big or too small may mislead the buyer about the product. Moreover, it may affect the storage and delivery charges if you outsource delivery. So, consider the storage space, delivery charges, and convenience of the customers while deciding the size that perfectly fits the product.
We suggest you create multiple versions and prototypes of your product design and choose the best one. This way, you can undo mistakes and make a product design that will empty the shelves once it's on the shelves.
Wrapping Up
A small business can be hard to distinguish from 32 million businesses in the United States. So, delivering incredible consumer experiences becomes the key to gaining a competitive edge. The design of your product has a tremendous influence on how consumers feel about your product and whether they wish to buy it.
Now that we have given you a list of unique and creative box design ideas for your product packaging, we hope you are one step ahead of your competitors to win your audience and build an unforgettable brand experience. Understand your target audience and brand voice, and plan your design accordingly. Take inspiration from the designs we have listed, follow the do's and avoid the don'ts to create the perfect design.
Do you want help with custom box design for your product packaging? Get a dedicated designer and unlimited graphic designs for just $399 per month with Design Shifu.