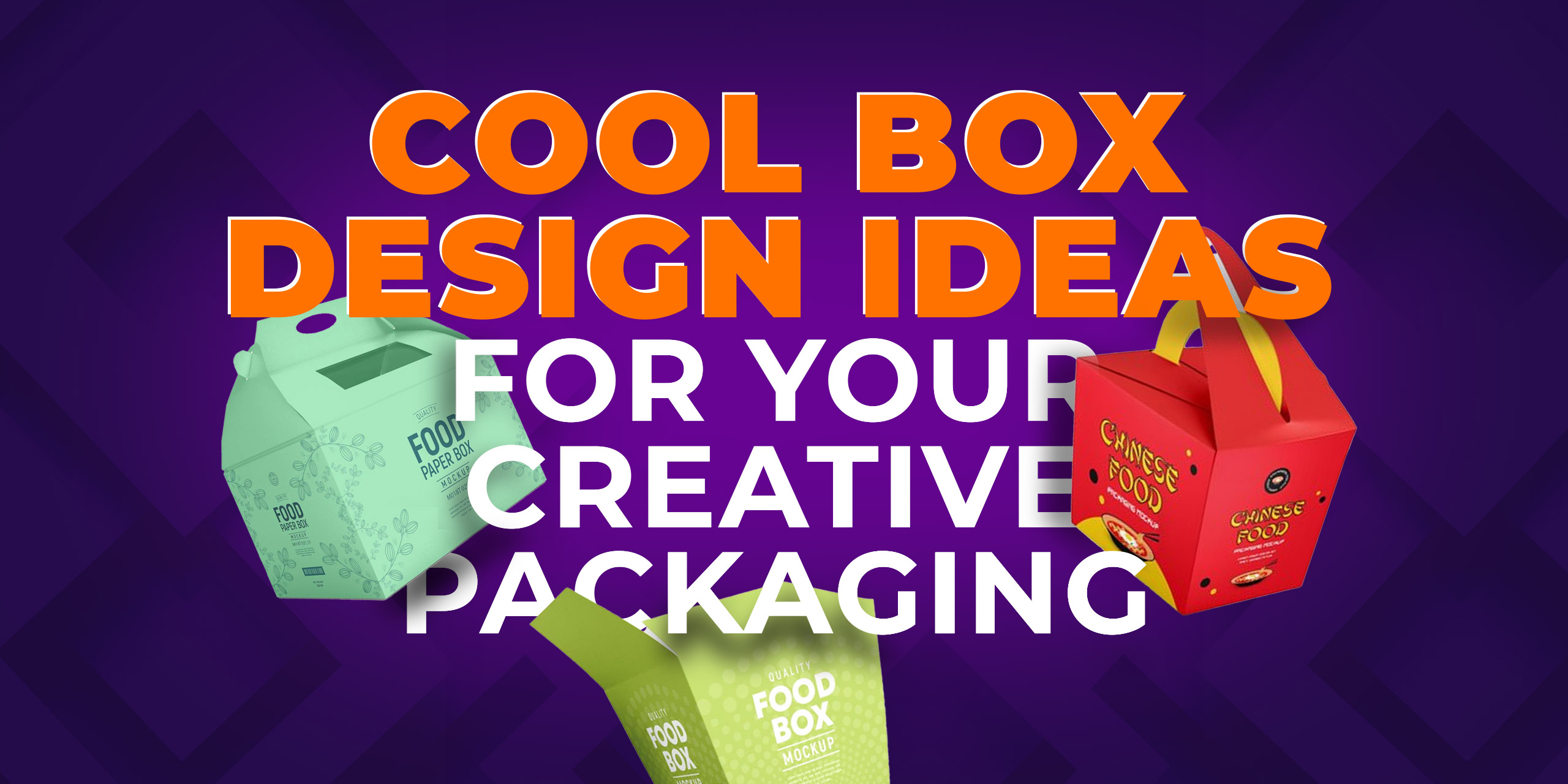 Do not judge a book by its cover. This thought is very idealistic; however, we always want the first impression to look the best. No matter how effective or superb one's product is, it won't sell unless the packaging isn't great. Now are in 2023. So we need some cool box design ideas for our creative packaging. However, before we delve into some cool box design ideas for packaging, check out this article for more packaging ideas for small businesses.
Few things that should be considered before you decide on the ideal packaging for your boxes:
Basic Box Design Tips
Spacious
Very important, since nobody, especially the customer will appreciate a shabbily kept product. It could damage the product and hence defeat the purpose of selling the product.
Ease of transport
The box, no matter how creative it is, should be able to retain its quality in transit too. So, a good travel plan should also be kept in mind before you create your creative boxes.
Relatable
If the product you are selling is lipstick and the box for it is a gigantic one, then it creates a wrong impression in the customer's mind. In today's world where sustainability is one of the key goals of most businesses, the same should be applied to packaging too. Also, the boxes should be recyclable. This would help in recalling value in customers' minds.
Now, we have figured out a few essential elements to be kept in mind before designing your box.
Brilliant Cool box design ideas
Cool inside-box Design Ideas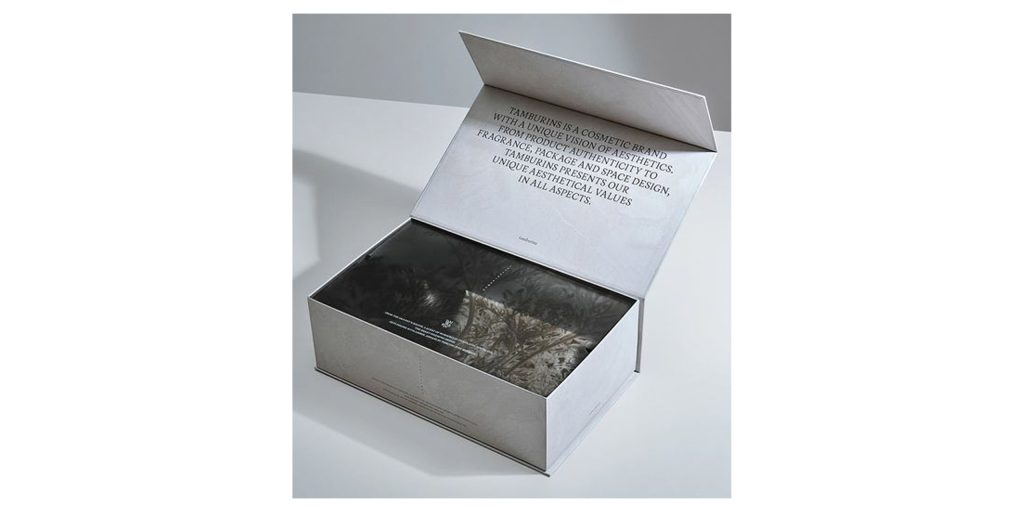 Sometimes, you want to go with minimal box designs. However, you wish to add a little character of your brand to your box. How do you do that? Use the inside of the box for your creative pursuits. Like this. The outer portion of the cosmetic box is plain, however, once when someone opens the box, the brand lays its message clearly and also provides ample space for product placement.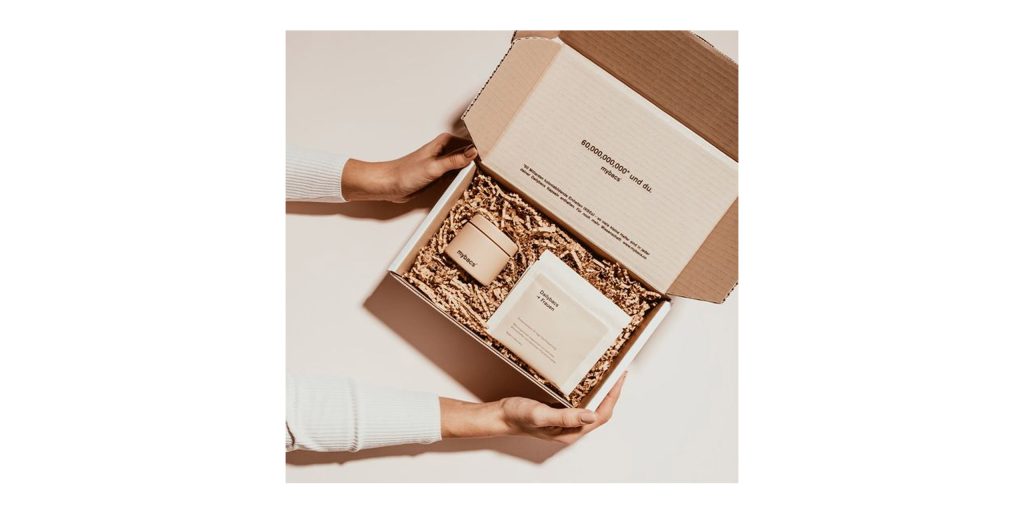 Another example is this. With a quirky message, this cosmetic kit is spacious enough for the product. They have also used some additional materials to put in their box, to add some extra elements to the box.
Interactive Box Design Ideas
We are in 2023 and typical box designs are a big no-no. So why not create something unique/ different that makes a strong bond with the customer receiving the product? Like this. This one's too unique and serves as an idealistic gift box. Also, its creativity will create a superb impression in customers' minds. The only thing that should be ensured is that the process to open the box shouldn't be too cumbersome for the customers.
Another example is this jeweler box. This does not use too many elements, but harps on the aesthetic value of the product it is holding on to. Hence, it becomes very valuable like the product inside it.
While making your interactive boxes, just ensure you are avoiding these blaring trends. This would spell bad news for your product packaging.
Peek-A-Boo
Not everybody would like superb packaging that doesn't give a hint at all about the product. A lot of customers would like to see what the product that they are buying looks like, either through images or feeling the product through the box. Most OTC products available today follow this type of packaging. This soap box gives a sneak peek of the product inside. Hence convinces the customer of the product they are buying.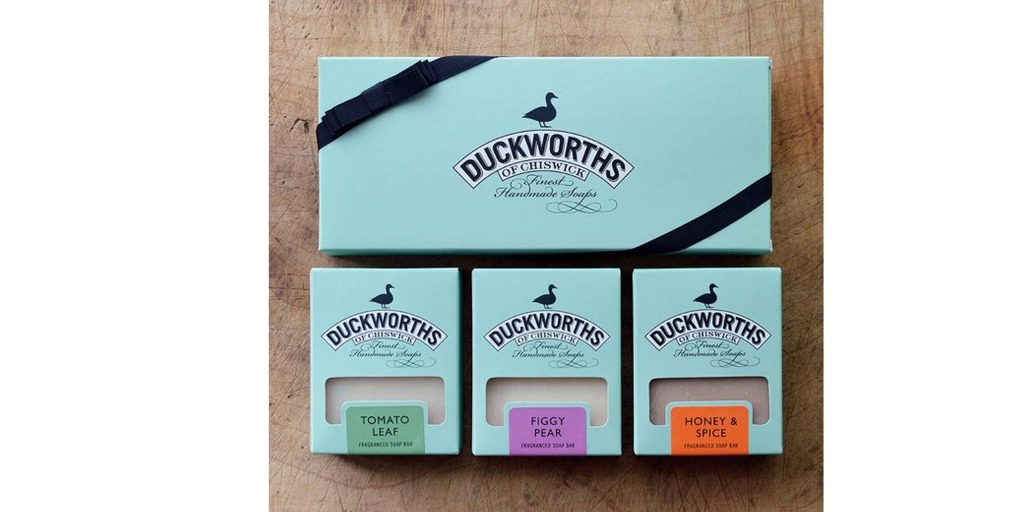 Another example is this swaddle box. This one's a product that relies on the color and the design. Hence the box gives the customer the satisfaction of the colors and designs as per their choice.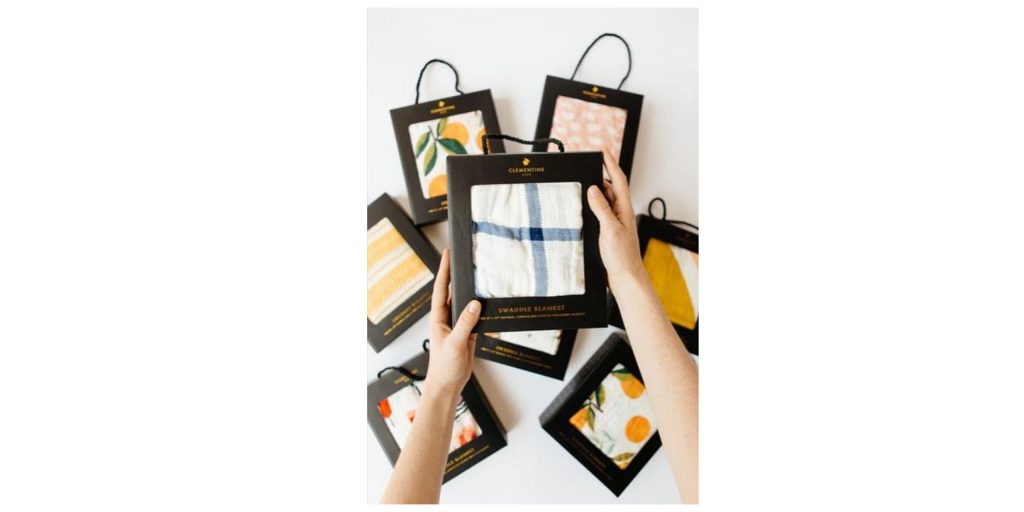 Product Range Packaging
If the brand has a varied product range, why not create a similar kind of packaging for the products with minor changes in color and content? This type of packaging is usually done for regular-use products like beauty products, food products, etc. Like this. In this example, the colors of the ingredient design is different with the remaining packaging design being constant.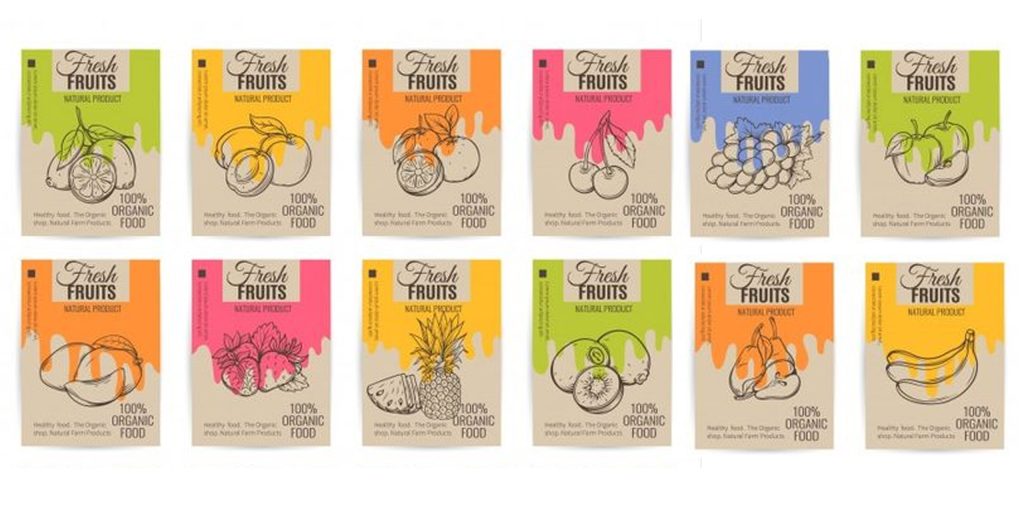 Another example is this chocolate brand. The brand changes the design for each product in the range, however, keeping the uniformity of the content intact.
The biggest advantage of packaging like this is that when the products are placed in the stores together, the customers would experience the urge to buy more than 1 box, since there is a huge variety of the brand.
While we are on the packaging, if you are looking to make some merchandise for your business, here are some ideas that you can be inspired from. Trust us, these are some effective ones.
Typography Packaging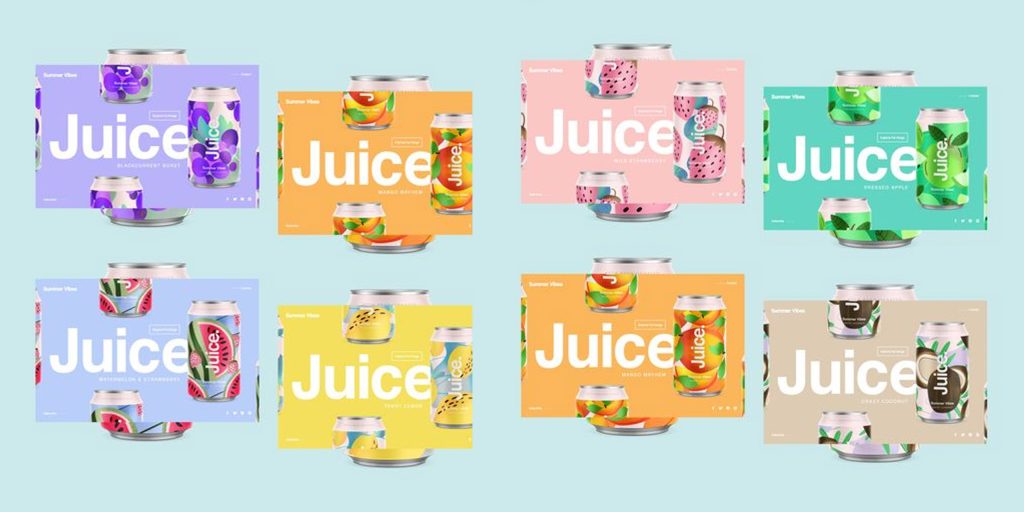 The art of lettering is essential to good design and sometimes it becomes a very good design in itself. Using some cute and bold fonts, rearrangement of letters in the box, and coupling it with beautiful colors will make the box design stand out. Like this juice box. The name of the brand is so well displayed in the box that it is difficult to miss out. Also, putting a dash of bright colors in the box as well as the product range, makes it easily identifiable amongst other brands' juice box designs.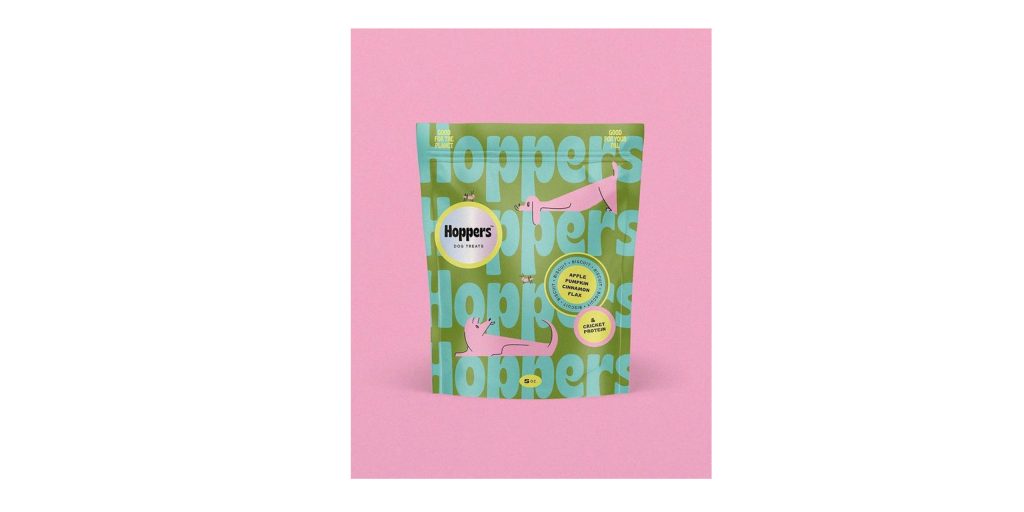 Another example is this dog treats box. The name of the brand is stamped all across the box along with a few images of the end consumer of the product. The colors could have been brighter, but overall a good design for inspiration.
Let's take a pause and introspect whether can the above designs be made by you. If not and you want help designing for your business, then get a dedicated designer and unlimited graphic designs from Design Shifu. You will most definitely be pleased and happy. We also have some good pricing plans for you.
Now let's again get back to the topic in the blog. Let's take a look at some more cool box design ideas.
Illustration-based designs
Illustrations are a visual interpretation of a concept or a text, and in our case, the product is kept in the box. Adding some beautiful illustrations in the packaging box always is a winner, however, the point to note is that the illustration used is relatable to the product and is not plain random.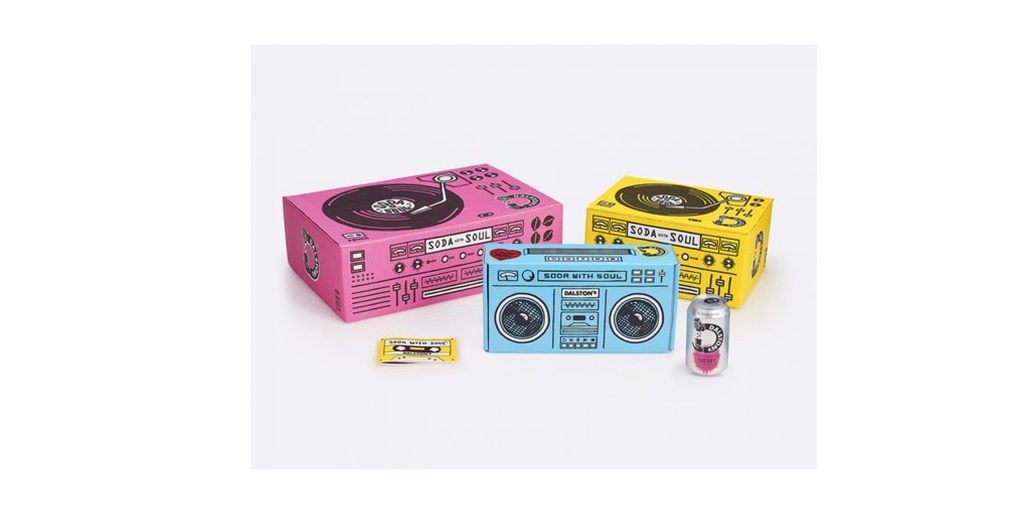 These delivery boxes are a good example of illustration-based packaging. The illustrations used are boom boxes. The illustration is not very relatable with the product (soda in this case), however, a very intelligent way to create packaging. The colors used are also very attractive and catchy.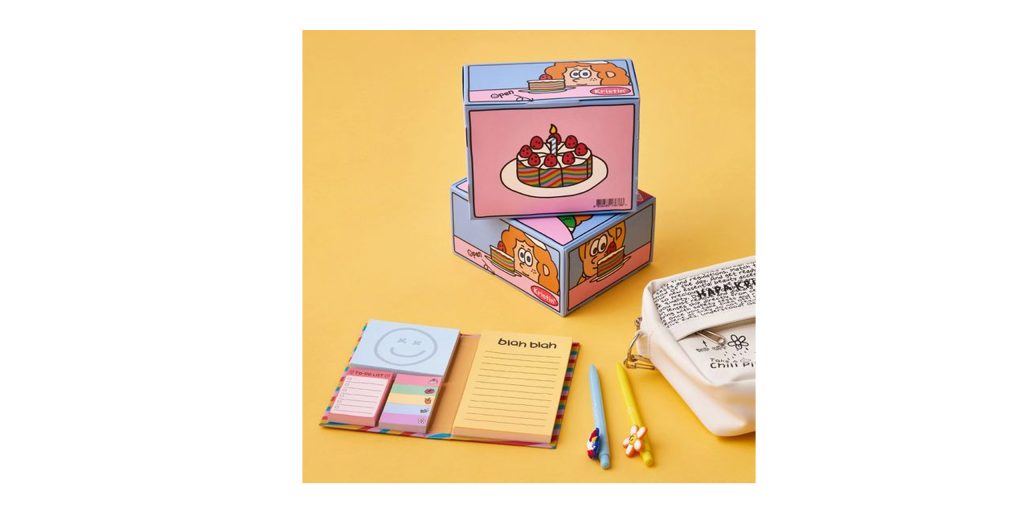 Another example is this student kit. Usage of cartoon-based illustrations will find a good audience with kids, this type of packaging is quite relatable and pleasing to the audience's eyes. The usage of colors, less text, etc. makes it quite child-friendly and will be a winner for the brand.
If you like these types of illustrations and would want to replicate them for your packaging, then refer here for all the details.
Sustainable Box Packaging
It is 2023 and sustainable living is the way to go. With social media and more awareness, brands have to ensure that they are meeting the minimum requirements expected.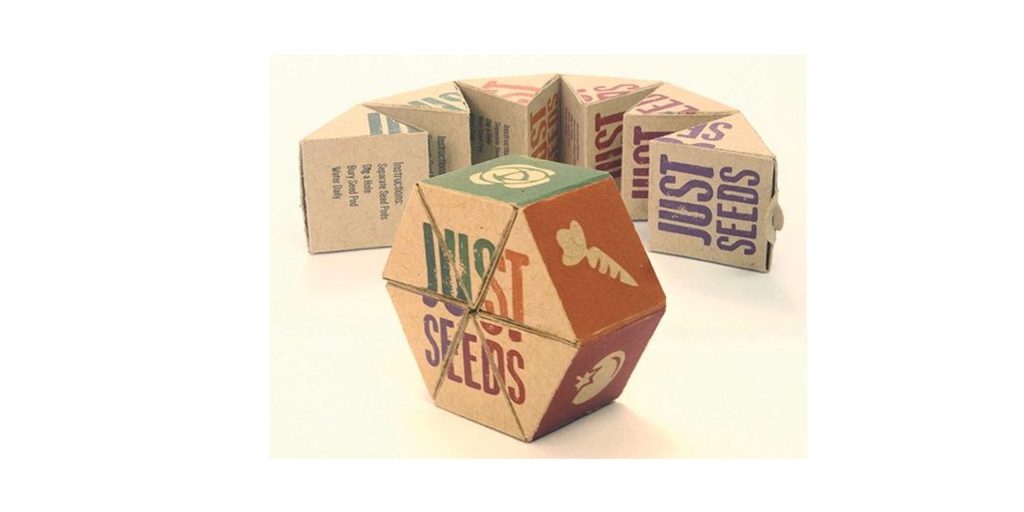 That applies automatically to packaging too. Like this box. It is a combination of the sustainable and interactive box design. It also has elements of typography-based design. Overall, a good design example of sustainable box packaging.
Another smart packaging idea is this. How innovatively this packaging has packed the garment. Saves space and also can be transported easily.
Gift Box Packaging
Gift boxes are always special and the packaging required for them has to be always unique and occasion-specific for sure. Some beautiful gift box packaging that can be used for inspiration are: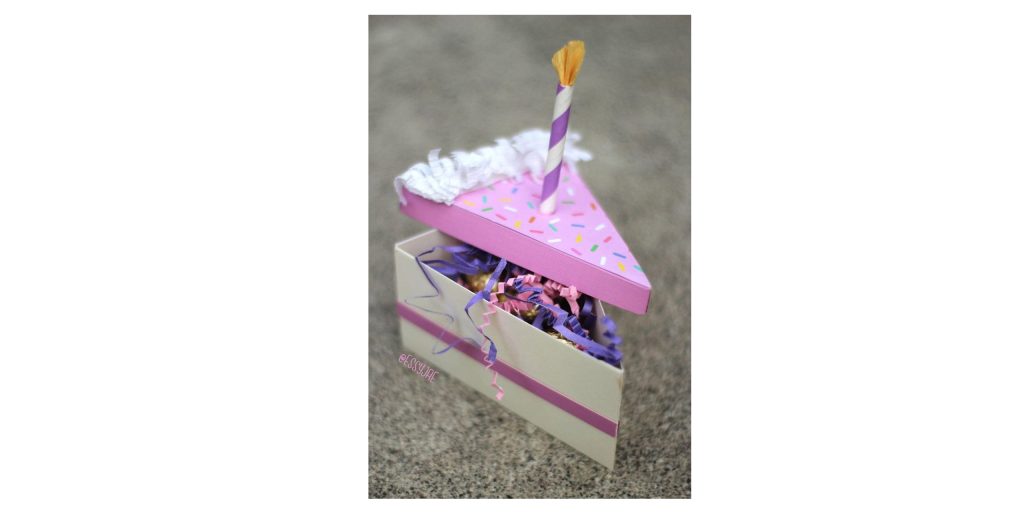 Pastry-style packaging: A cute box that can be used to gift something small or valuable.
Wind chime packaging: This one's a good example to gift a wind chime. Wind chimes are usually gifted for good luck, so the packaging used also has to match the gift.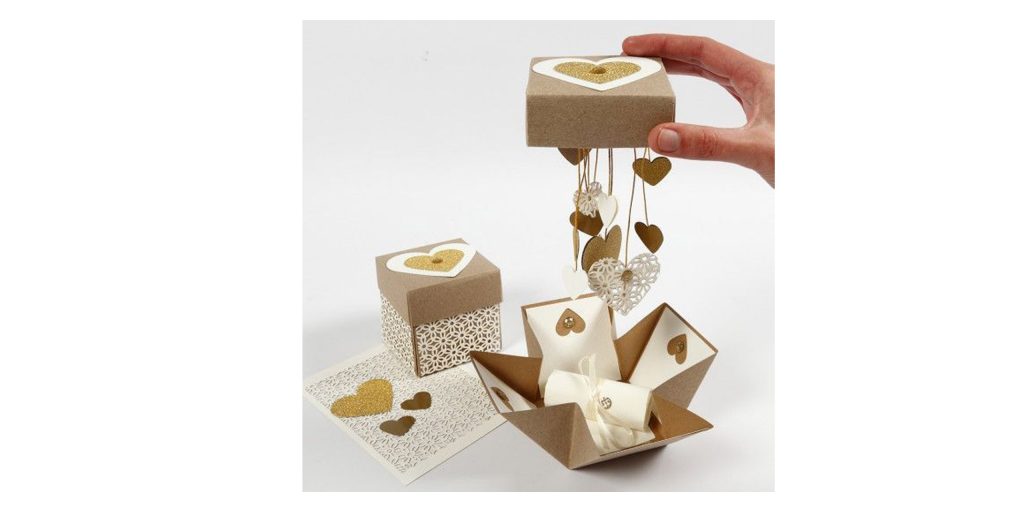 Birthday Explosion Box: An explosion box is a very trendy box packaging idea. This one can be used for specialized items for sale too. Even, exhibitioners can use this type of box for their product packaging. It is, however, not very economical and can't be mass manufactured.
We discussed a lot of ideas for cool box designs for your product packaging. We also discussed the elements to be considered before creating your packaging design. No matter the type of packaging you choose, just ensure that your brand is getting highlighted and your packaging is customer-friendly and also brand-specific. If you have a few ideas in mind, reach out to Design Shifu and we can make beautiful box designs for you.