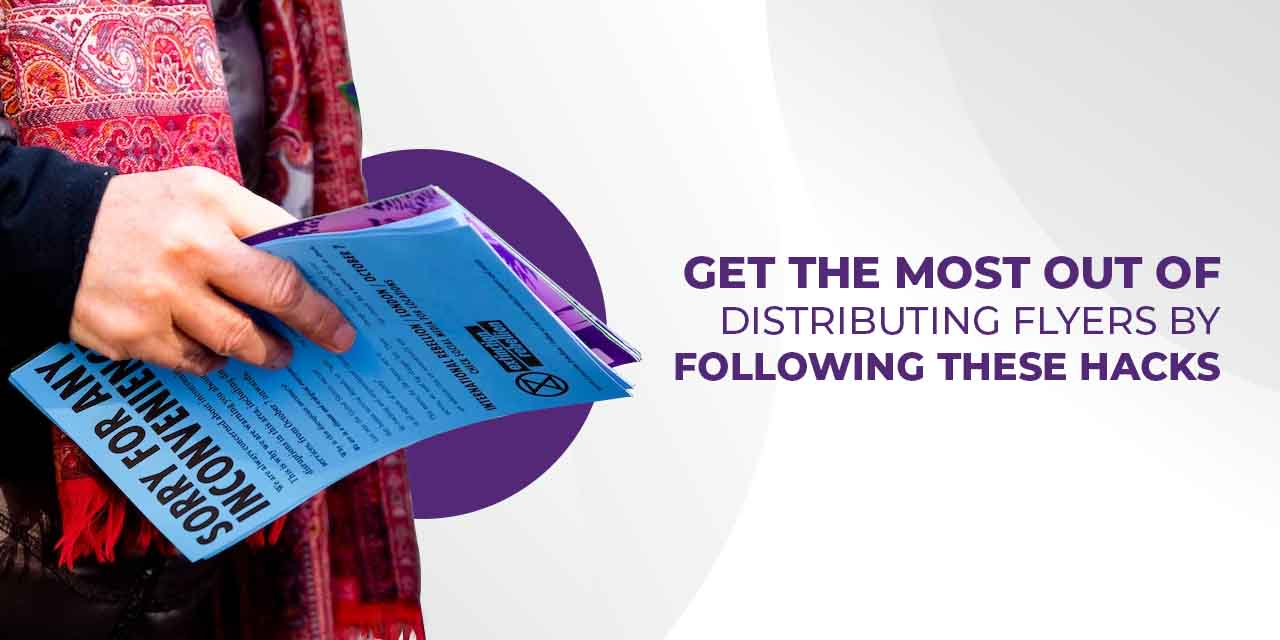 Flyers remain one of the most cost-effective ways to increase your visibility, attract new customers and establish your brand identity.
In the era of digital marketing, small business owners can leverage flyers as a marketing strategy to gain a competitive advantage. However, a lot of flyers end up in the trash because of bad practices and undeveloped strategies. While fleshing out an attention-grabbing flyer is essential, distributing it to the right audience requires a full-fledged strategy. That includes the passing out flyers strategy as well.
We have curated a list of best practices related to handing out flyers physically. Now, maximize the results of your advertising campaign while passing out flyers by using the following tips and strategies.
Tips to start Passing out Flyers
Know your target audience
Distributing flyers to everyone on the street might get you some attention, but it is useless if you do not attract your potential buyers.
Define your audience's age and interest, which will in fact, help you design the flyer even more effectively. Distribute flyers where the percentage of your target demographic is more. 
Consider the weather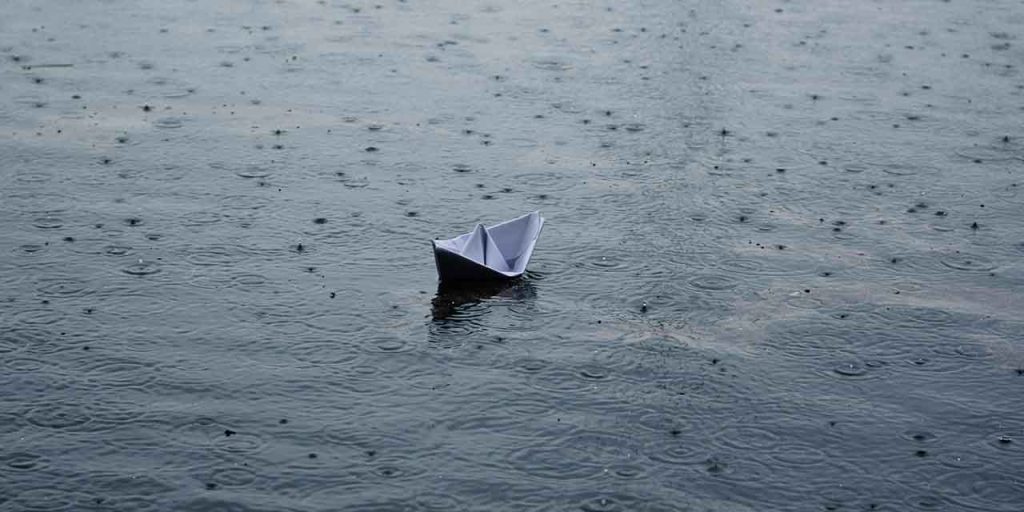 A few drops of rain is enough to ruin your campaign. It is rare for people to be outside when it is hot, and they rush to get inside when it is windy. Ensure you are distributing your flyers at the right time and weather. Pick a bright sunny day when the weather is pleasant, moderate and cool to have a successful flyer campaign. The goal is to reach as many potential buyers as you can.
Person-to-person flyer advertising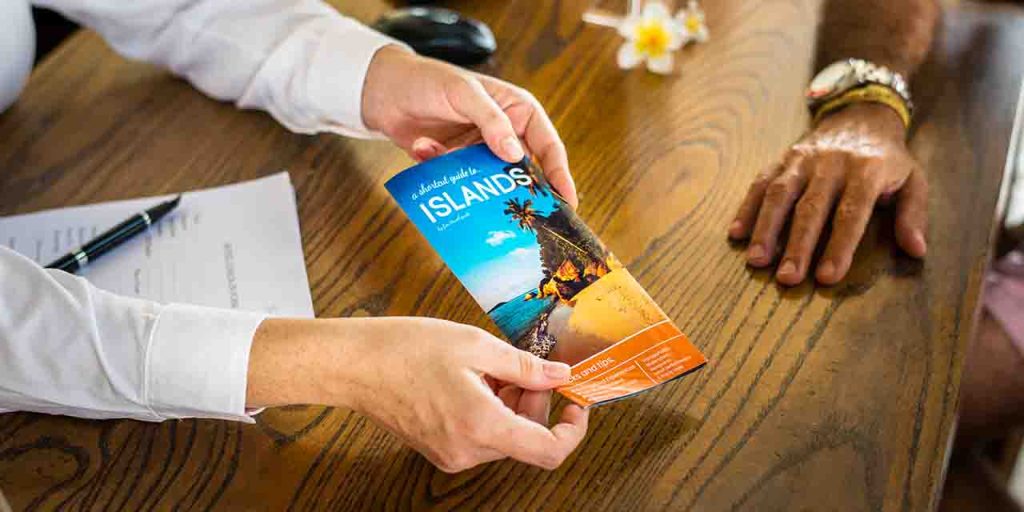 Many businesses leave flyers hanging in stores, on benches or on tables. While it is okay to leave them on countertops so that they advocate your business in your absence; do not forget that person-to-person holds a distinct place as people respond to flyers more quickly because they find it hard to say directly 'No.' 
When you pass out flyers by hand, try a friendly, memorable conversation so that people remember you and your brand. Avoid being too pushy. 
Multi-Drop Flyer Distribution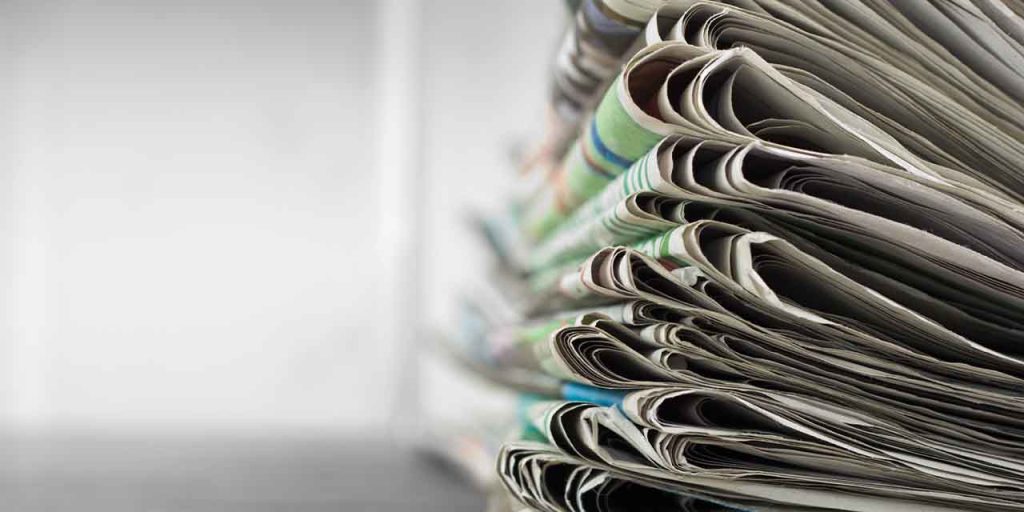 The most convenient and hassle-free way to distribute flyers is through newspapers and magazines. This method might cost you extra money, but a lot of time and effort can be saved if you are running short of time and have a lot on your plate.
B2B Flyer Distribution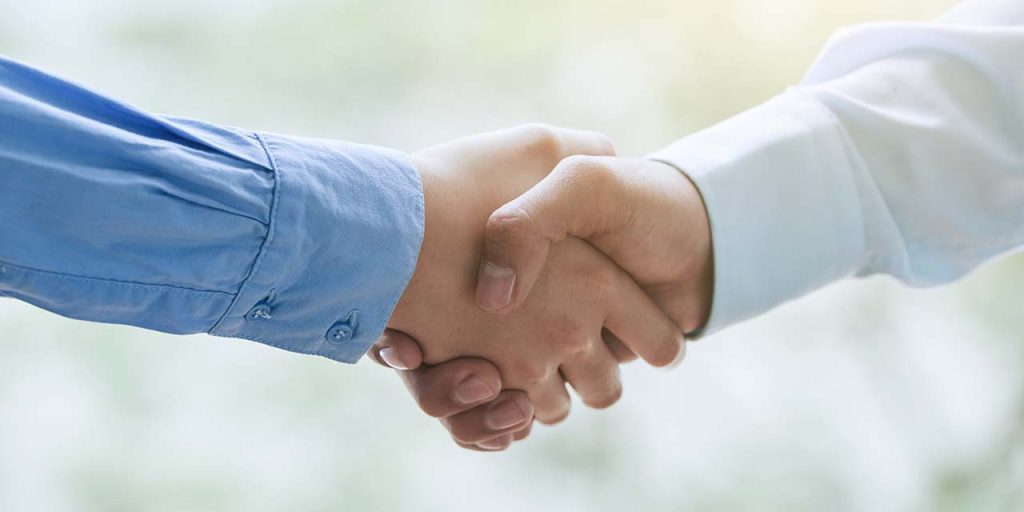 Establishing local relationships with small businesses in the same industry will foster growth and opportunities for both sides. Find out the businesses and stores that complement your services and products. Reach out to the owners to see if they'd be willing to help you out. While passing out flyers for pedestrians, take a small stack out for distributing it to other businesses.
What to say when passing out flyers?
When you're handing out flyers, what you say and how you say it is important to leave an impression. First impressions are mostly the last. Go for a personal connection that compels your audience to check out your products and services.
The first step is to greet them with a smile. Talk about your brand and product. Too much information will confuse your potential customers. Keep it short and simple. Explain what value your brand can bring to your customers.
Most importantly, speak up. Your flyer might have everything about your services, but it cannot replace the human connection. Do not let your presence go to waste. Here are a few tips to help you out:
Exchange a smile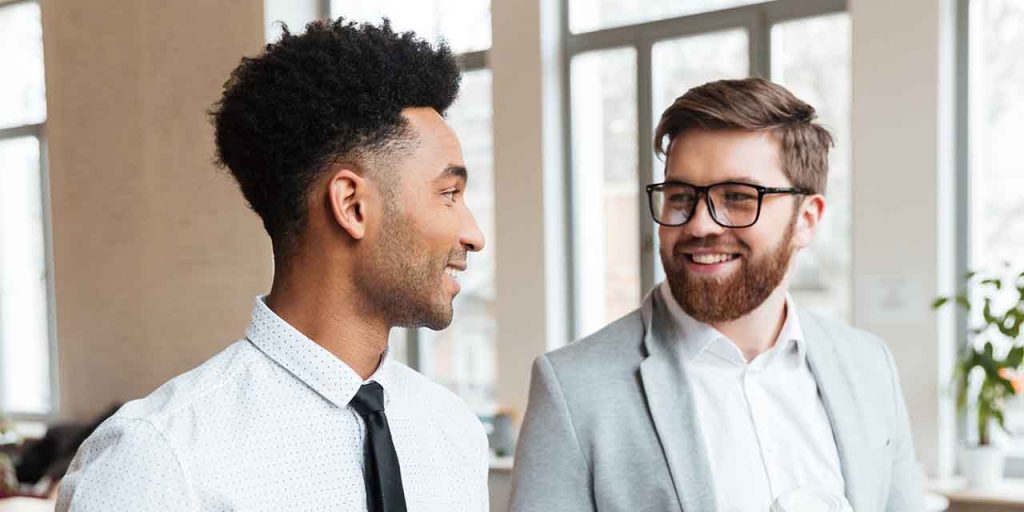 Handing out flyers can be daunting especially when you face rejection and denial. Go out with preparation and stay humble. Approach your potential customers with a genuine smile and enjoy the time. Make your first interaction warm and friendly so they feel free to ask you questions.
Practice beforehand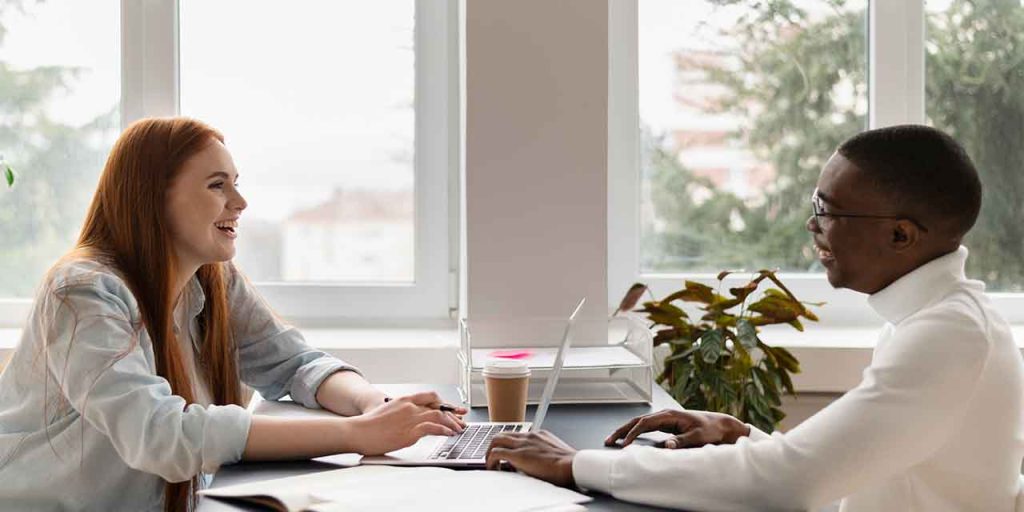 If you are doing it for the first time or if you fear public interaction, you may become anxious and forget your pitch. So, practice before the big day. Ask your friends and family to help you. Prepare for common questions you may get asked.
Dress well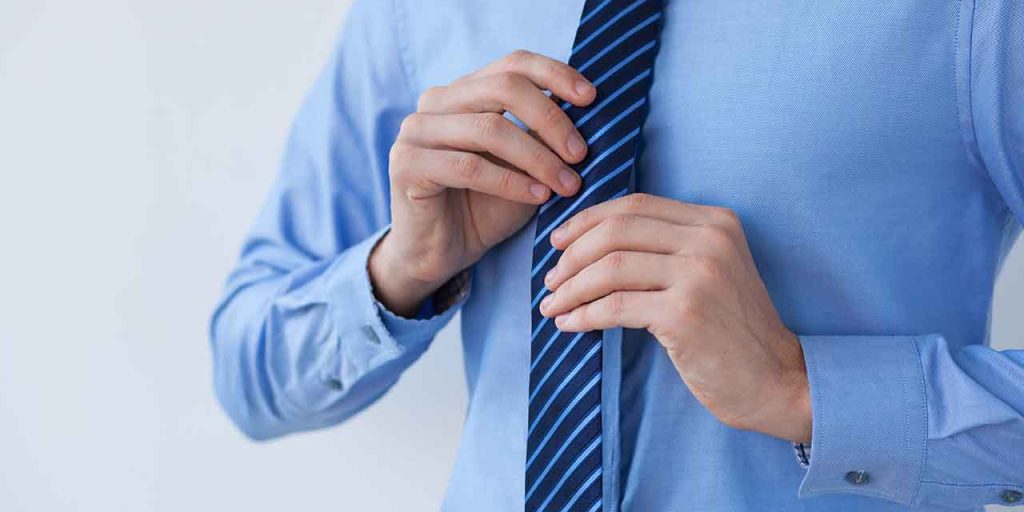 As we said earlier, your first impressions matter! So dress nicely to appear friendly, approachable and professional. If you have a t-shirt or a hoodie with your business name on it, excellent! Wear and flaunt it. If not, choose an outfit with your brand colors or something that aligns with your band's personality.
Best places to distribute flyers
The most neglected part of any campaign is choosing the right location. Many businesses spend a huge budget on printing out flyers and distributing them to the wrong audience. So, list down the places where your customers hang out. 
Your promotion can skyrocket by choosing popular gathering locations such as public transportation, business gatherings, and libraries. People are more receptive to looking at what you offer there. Over time, it will help you narrow down the favorite places of your target audience. Consider the following locations to distribute your flyers:
Bus stops & metro stations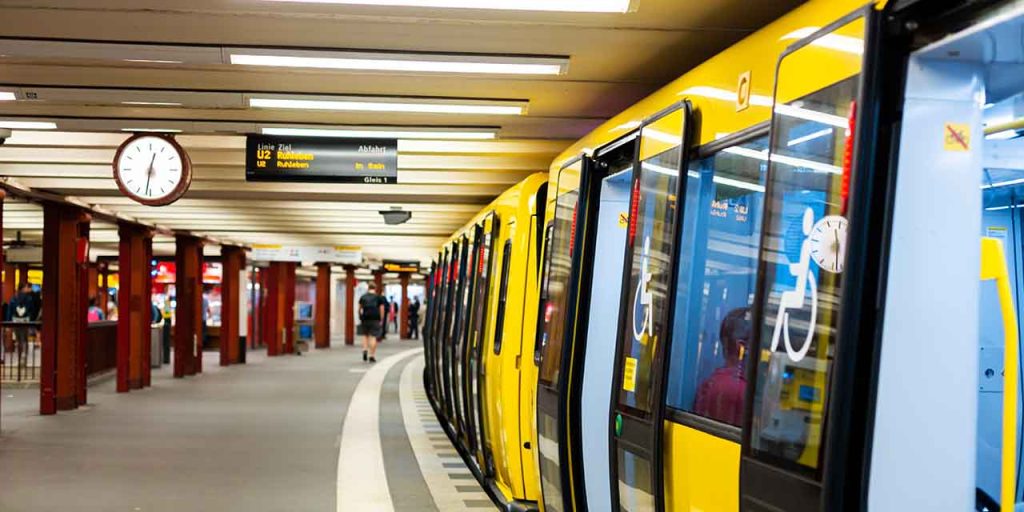 Public transportation hubs like bus stops and metro stations are always crowded. There are more chances that people waiting there would glance at your flyers. Make your contact information and CTAs bold and clear so people can easily find you.
Shopping Centers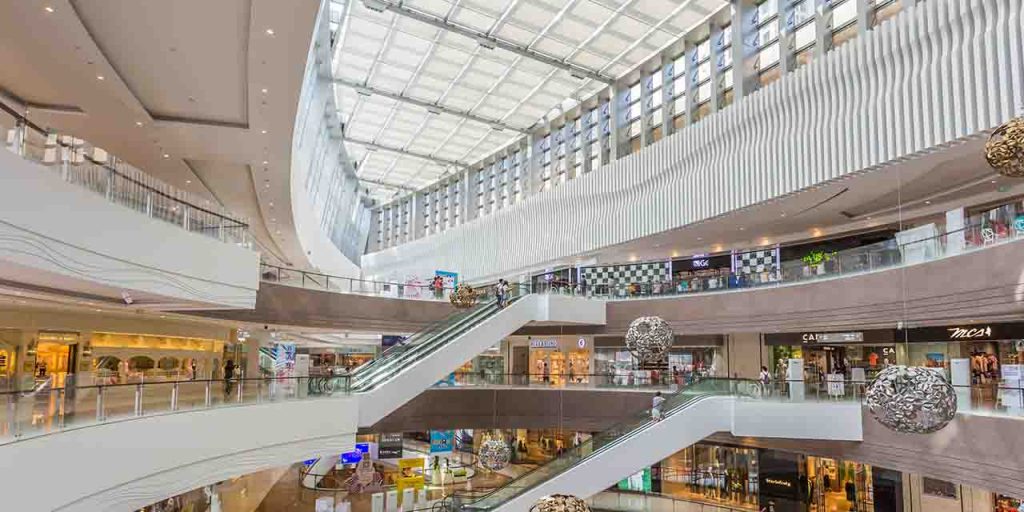 People in shopping centers are already buyers and they are more likely to respond to your offers. Select places where people looking for similar services will hang out. Ask store owners to let you display your flyers on their receptions. Design flyers that align with the atmosphere. Pay attention to visual hooks, eye-catching hues, and a clear call to action.
Offices & Waiting Areas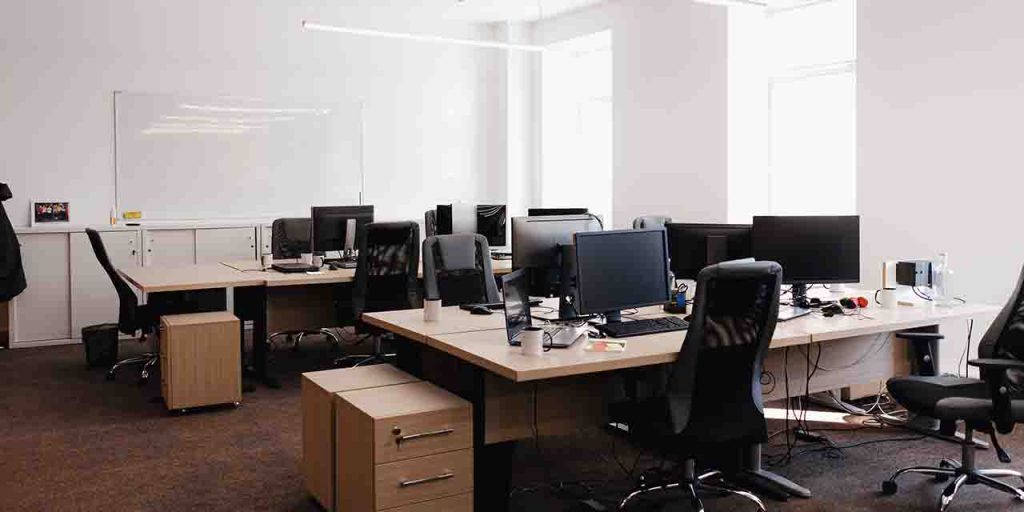 Corporate waiting areas and offices make great advertising venues where people aren't in a hurry. Most people pick up books and magazines while waiting. Slide your flyers inside.
Parks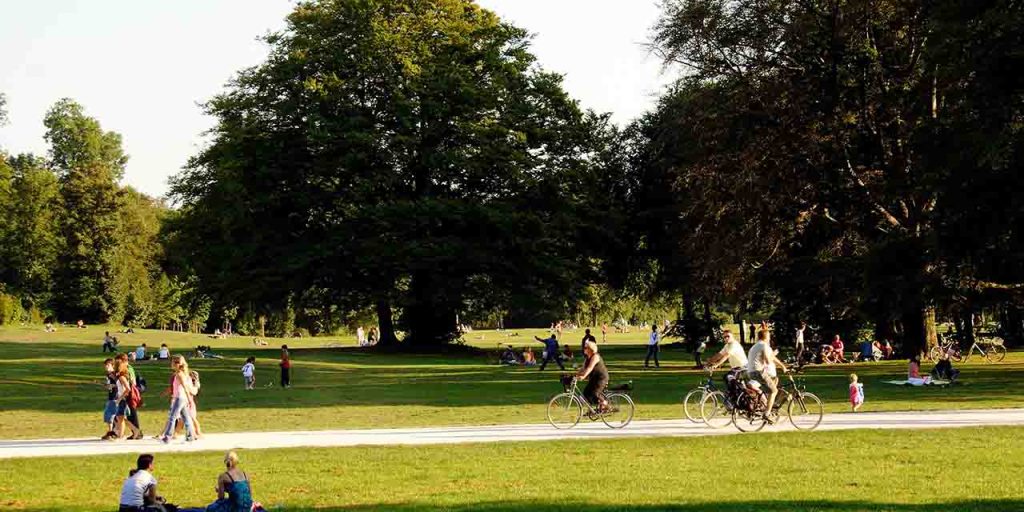 People are already in a good mood whether they are strolling or sitting on a park bench. Choose a time when more people visit parks. Select a day when the weather is favorable.
Community Centers and Town Halls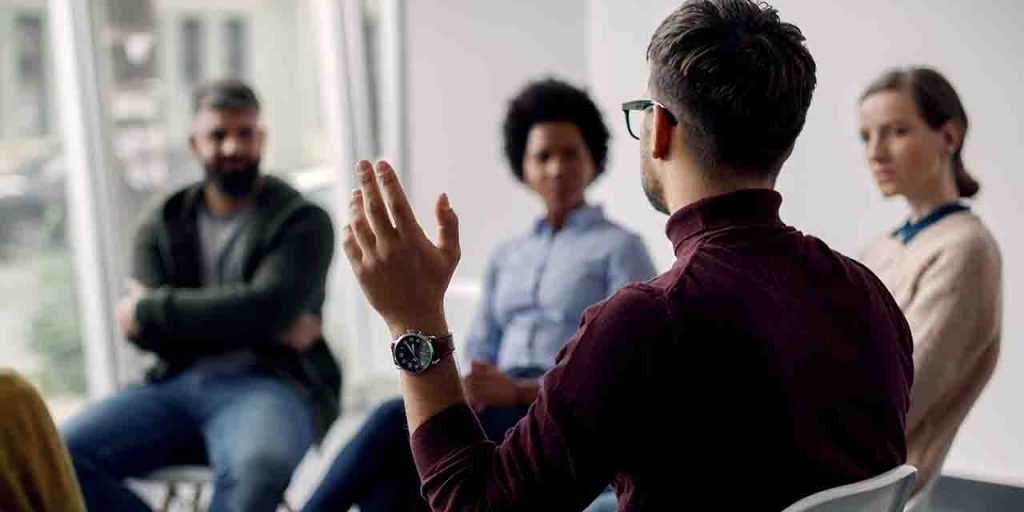 Since community centers, town halls, and events are places in which people hang out, you can distribute your flyers there.
Remember to check out the list of events happening in your city.
Tips to make your flyer distribution campaign a success
Go Door to Door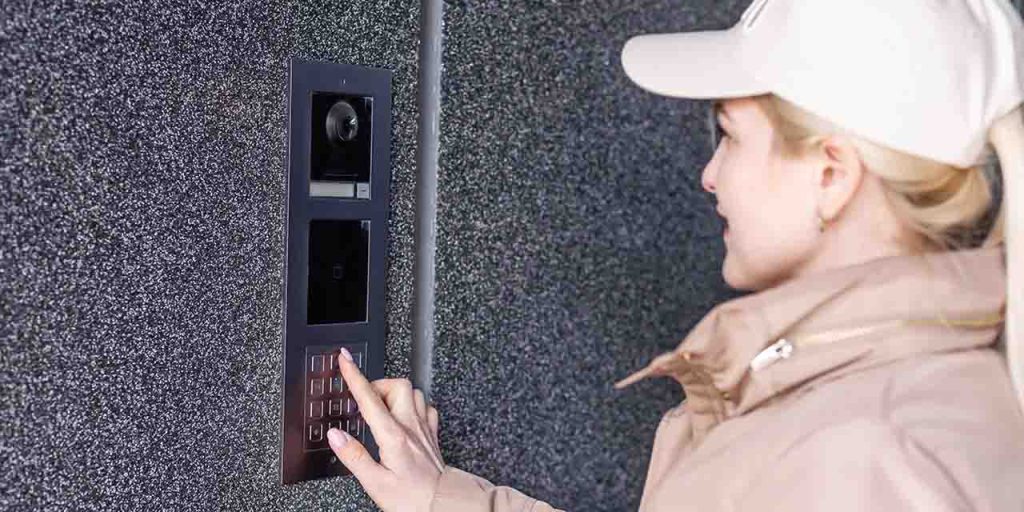 If you are trying to target the local audience and welcome local customers, door-to-door distribution is the best and most effective way to go with. 
Work on the Hook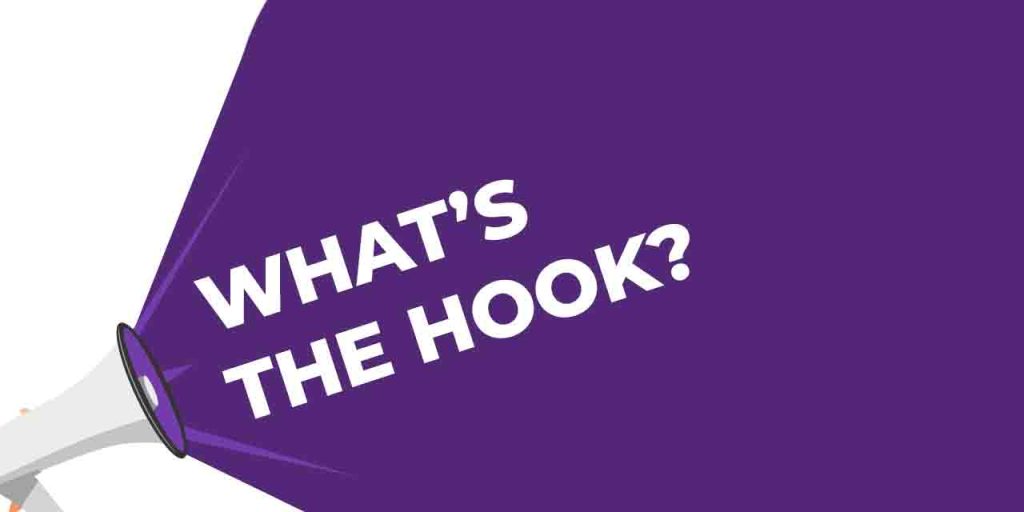 A viewer takes not more than five seconds to decide whether they wish to read or not. So pay attention to the visual appeal. Get the consumer's attention with a hook. Add bright colors and overlays.
Mention accurate details
Have multiple rounds of revision to avoid any grammatical or factual errors. Your buyers want to experience a smooth journey. Make it happen for them. Include your logo, website URL, profile handles and contact details.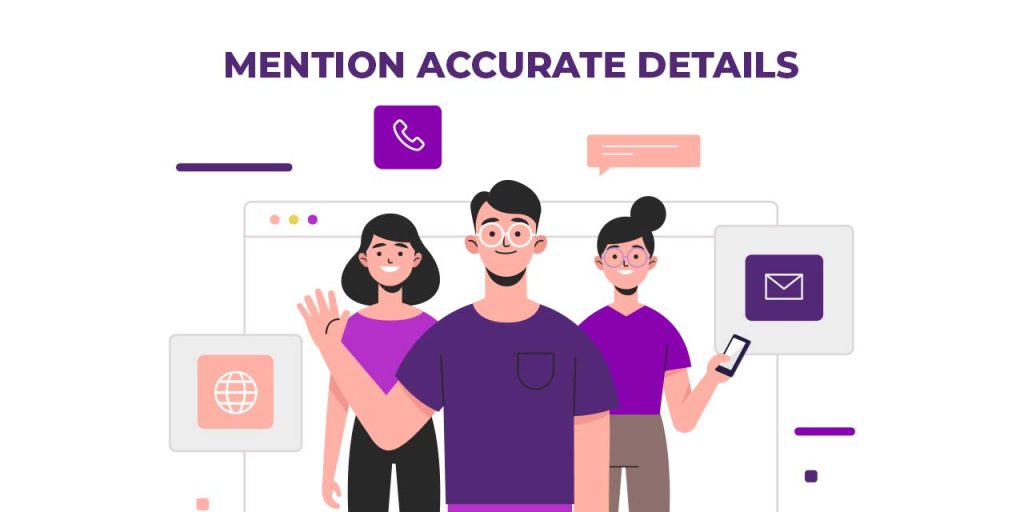 Do you want help designing flyers for your business? Subscribe to Design Shifu and get a dedicated designer on a flat monthly fee to work on your flyers and other marketing collaterals. 
Keep it short and simple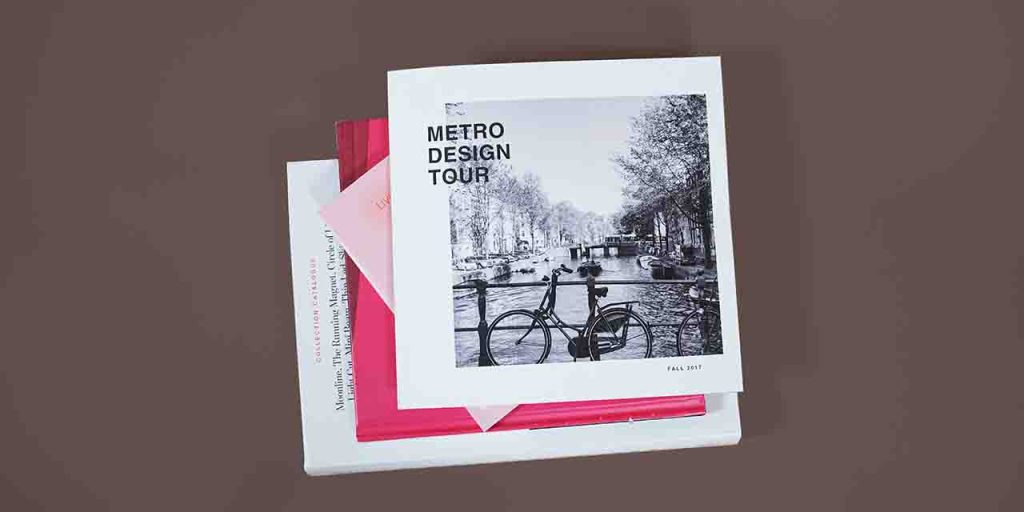 If you cannot explain to your prospects instantly who you are and what you do, you put them off. Keep your pitch and messaging crisp. Avoid long winding sentences and fluff. Stick to how you can make their lives simpler with your services/products.
Prepare a pitch beforehand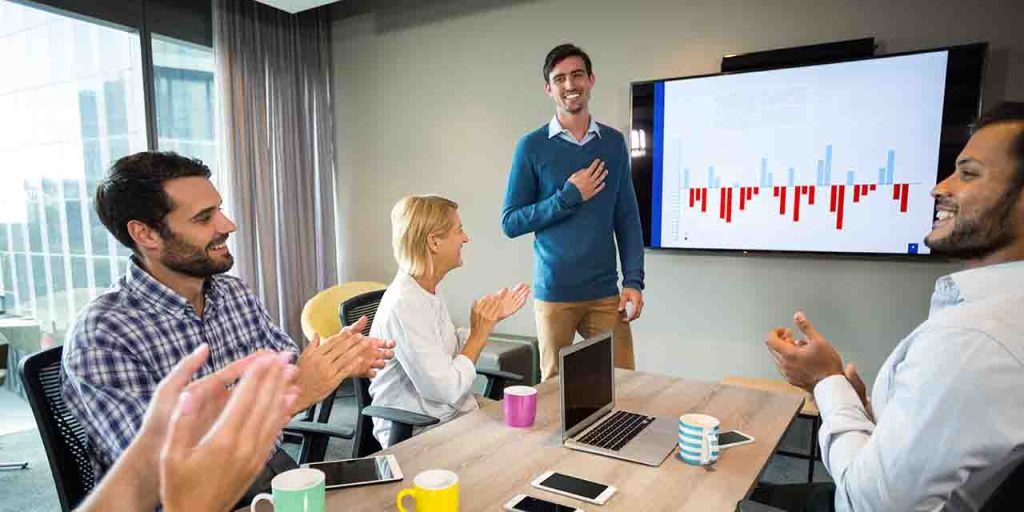 People remember how you make them feel. Wear proper attire and prepare a proper sales pitch you are going to present to your prospects. Prepare for the various questions beforehand and be approachable.
Leverage business gatherings
Festive and weekend gatherings are great locations to distribute your flyers. You can leave a bundle or two in a public place and the people will take it themselves. 
Teamwork makes dreamwork
Having a team for your campaign will keep you motivated. Ensure that everyone is on the same page. Create an optimistic environment and encourage them to have fun.
How to ruin your flyer distribution campaign?
A slight mistake can ruin your days of effort. We don't want your distribution campaign to be ruined by mistakes that could have been prevented by following some simple guidelines.
Printing too many flyers
Although having extras on hand is a good sign, it might not be a good idea to spend too much money on leaflets. You might need to test an alternative design if one isn't working effectively and is attractive to customers. But is that even possible with bundles of leaflets with you? So, keep room for experimentation.
Being unaware of the law
You might not know that in the United States, the government has the authority to control the circulation of flyers when necessary. Flyers are a type of commercial speech, and we have the right to distribute them under the First Amendment.
If there is any location where you are about to distribute your flyers that is not private property, doing a little research is the best approach to avoid any issues. Secondly, avoid noise or loud displays that may annoy passersby. 
Passing out flyers to everyone
You may want your flyers to reach out to practically anybody you can find on the streets, but doing so will render the campaign unsuccessful. Be tactful while distributing your flyers and do not be too pushy. Research the place where you will be distributing the flyers. Try to blend in with your prospects.
Having no sales pitch
What happens when a passerby who receives the flyer asks questions about your offering and your business? You do not want to sound confused or bore your listener with long-winded sentences. So, prepare responses to every question you anticipate people might ask. The secret to pursuing your customers is to not try being pushy. Your conversation should direct them to the next stage of your campaign.
Not letting them go
Don't take it personally if a passerby doesn't like your work or declines to accept the flyer. Simply proceed. Forcing them will damage your company's reputation or land you in problems.
Standing still
Avoid wasting opportunities by remaining still. If one location does not yield any worthy leads, consider walking a few blocks or driving to a different location. As a result, it is always advisable to research more than one area to find fresh opportunities.
Not leveraging social events
Social gatherings are the best places to distribute flyers and advertise your brand. Mark the upcoming events and find out places where people will be willing to accept flyers. Weekends are another great opportunity.
Some frequently asked questions
Here are a few commonly asked questions that business owners and marketers have during their flyer campaigns.
Is passing out flyers illegal?
Handing out flyers is not illegal, whether you distribute them manually, display them as posters, or slide them in magazines. Under the First Amendment, we have free access to speech, and there are no constraints on how it is conveyed. However, when it comes to private property, the owners may not be accommodating. Therefore, seeking permission is needed.
Do I need a permit to distribute flyers?
Distributing flyers on private property is legal and hassle-free but you must speak with the owner and get their approval to hand out flyers and promote your business on public property or in other government-owned areas. When delivering flyers door to door, it is best to be aware of local rules and ask for permission from the authorities.
Can I leave flyers under car windshield wipers?
When you own the property, it is lawfully acceptable to place flyers under the windshield wipers. You must obtain permission from the property owner it is not yours. Make sure no flyers are placed under the windshield wipers of vehicles parked in the street or a public parking lot since this could land you in hot water with the law.
Wrap Up
Passing out flyers is an effective marketing strategy that business owners and enterprises can use to raise awareness about their services and offers in their locality. With the right distribution techniques, you can make every campaign a success.
Follow our tips and strategies to be prepared, smile and be confident while handing out flyers to your audience and always aim to direct them to the next step of your buyer's journey. However, a great campaign will still require a carefully crafted flyer design.
Design is the linchpin of your marketing effort. Invest in quality design and printing material to reflect your business values and brand image. We have created some impressive flyers across industries for our clients, you may check out the portfolio here. Book a free demo today to get started and get a 100%, 14-day money-back guarantee on all the plans.