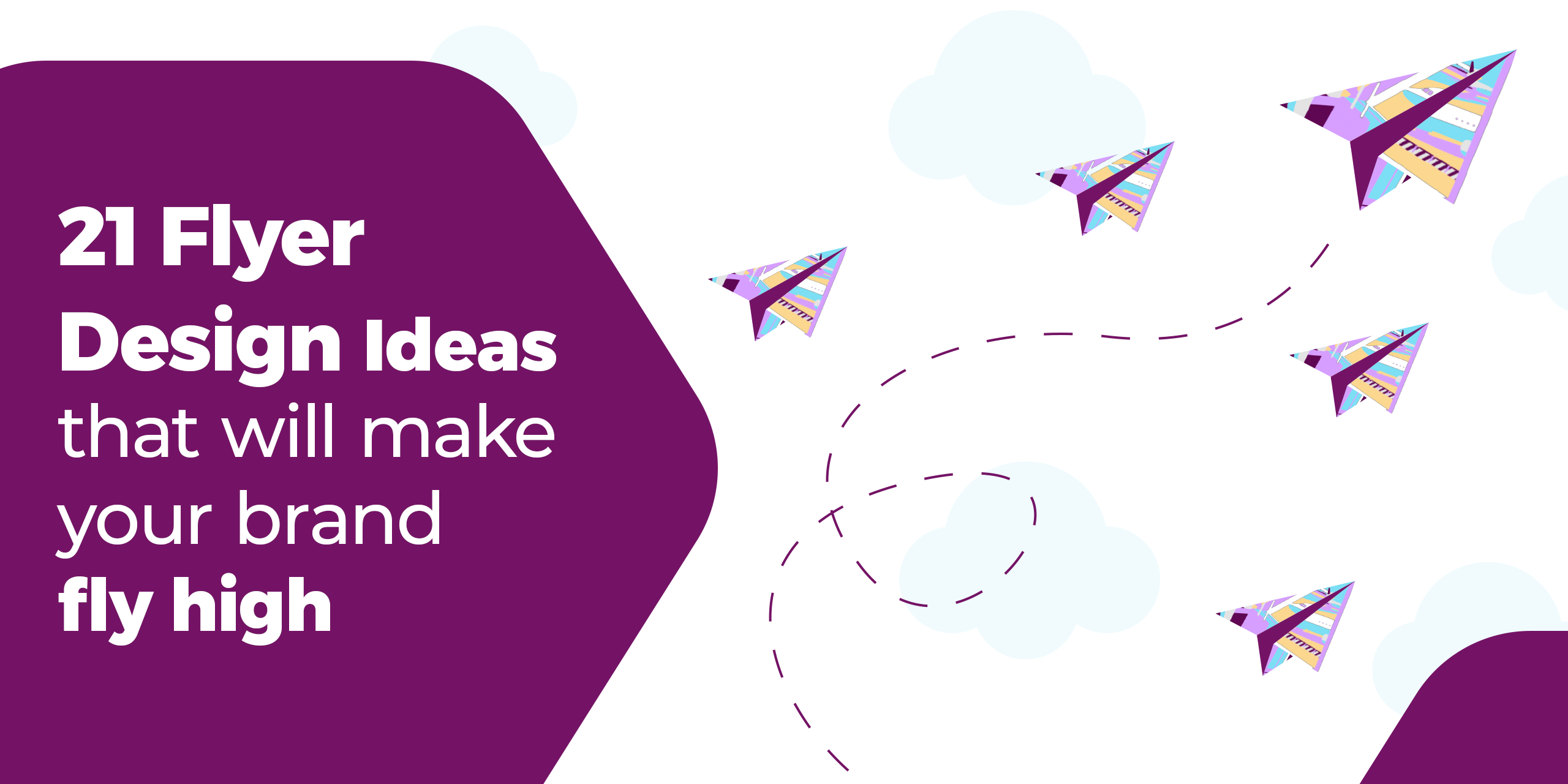 Distributing flyers is one of the oldest marketing strategies used by almost every brand – big or small. While the usefulness of traditional forms of marketing is up for debate – flyers are 100% relevant to date. With the least investment in this marketing collateral, the ROI is always great. So how can your small business use flyers to promote and educate about the offerings? In this blog, we have discussed several flyer design and flyer layout ideas for you to take inspiration from.
What are flyers?
It is a single, unfolded sheet of paper with content printed on it on one side. When glossy or high-quality paper is used for it, it is usually called a leaflet. Businesses distribute flyers to attract potential customers to their business so that they end up buying their product or service or attending their event.
What should a flyer include?
Every well-designed flyer has a few key elements that make it a good marketing tool. To answer the question "what should be on a flyer" we have made a small list for you:
1. Graphics or Images
Loud and bold, eye-catching graphics are the most essential parts of any flyer. Make one bright, big graphic the focal point of your flyer rather than cluttering it with multiple small images. Since the graphic needs to be the main focus of your flyer, place it at the top of the page and extend it throughout its width.
By using visual effects and a real character enjoying the event, this flyer creates a party mood. This is a great example of passing on the vibe through marketing collaterals like flyers.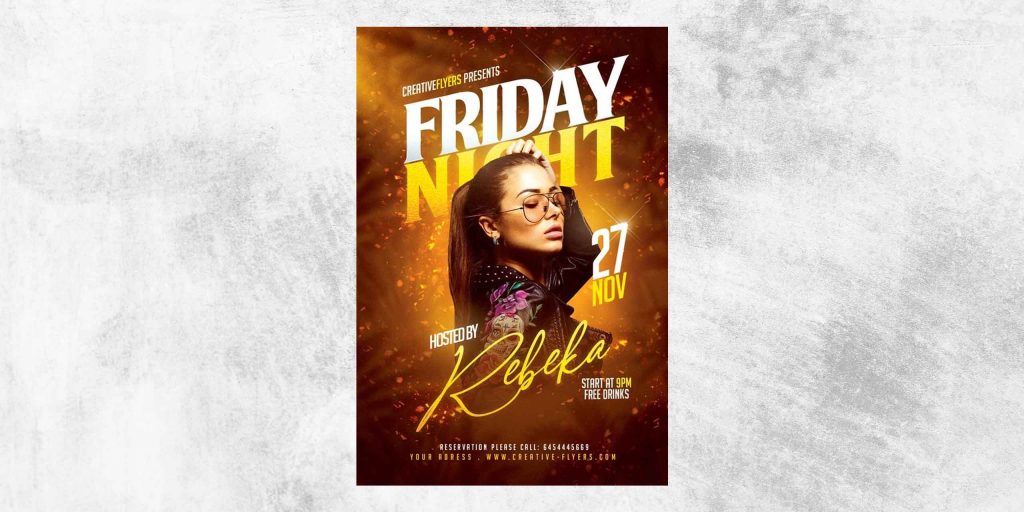 Make sure to place your business logo on the flyer to create brand awareness. You can also make your flyer only text-based if you want to, but in that case, make sure the background is appealing enough. Go for vibrant, unique patterns and edgy, creative fonts. Make sure that the writing pops out and is readable.
2. Headline
While graphics create the first visual impression of your flyer, the headline will decide if people will read the content on your flyer. Keep the hook short and crisp. Use catchy phrases like "Big Year-End Sale" or "Get 50% Off!" to grab attention.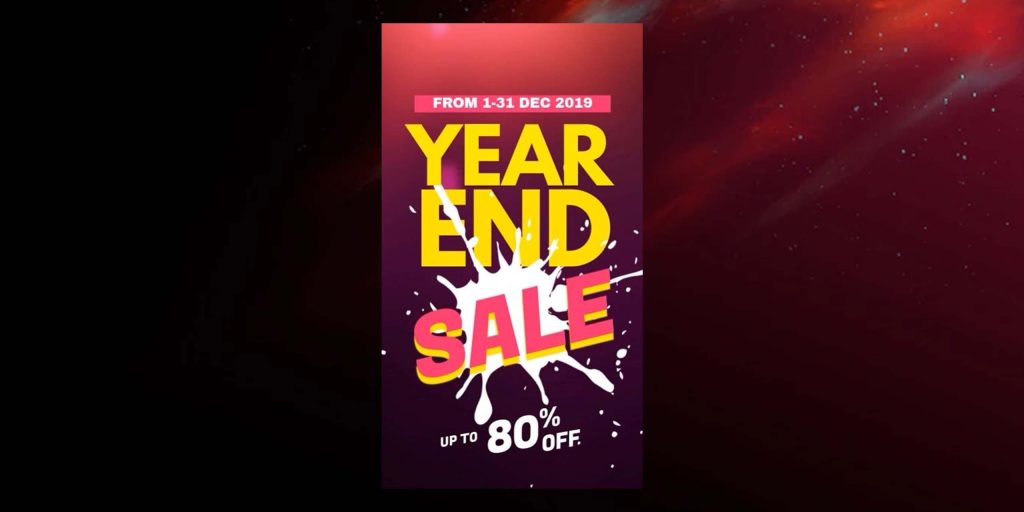 Tailor the tone of the headline according to your target audience. A more fun and edgy tone if your target audience is younger and a more professional and serious tone if your target audience is older. The headline should also stand out from the rest of the flyer, so use bold text and a different font.
3. Content
The content of a flyer needs to be precise and never descriptive. Include only necessary information like short product and service descriptions or event details (for event promotion flyers). Keep enough spaces between the text, so it does not hide your flyer design.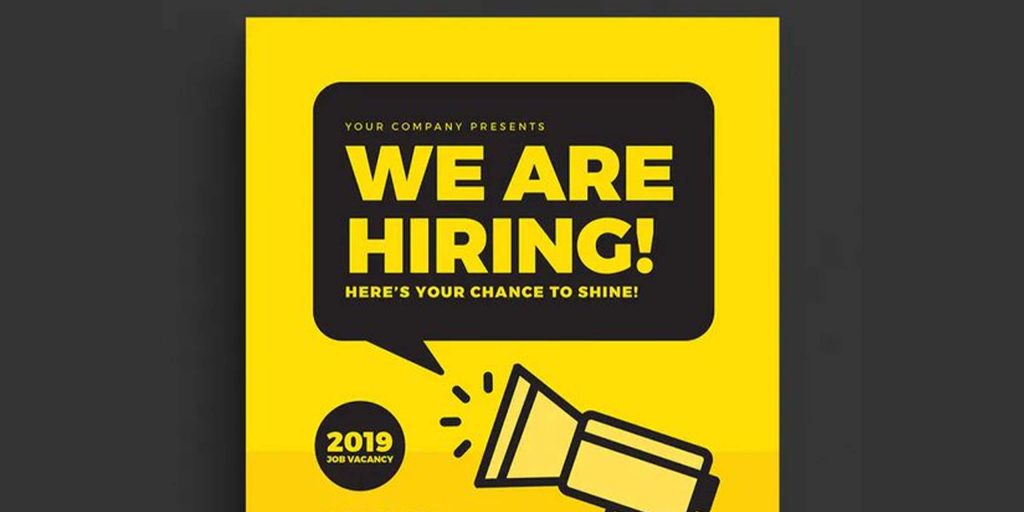 The text size should be big enough to be readable but not clutter the flyer. Create urgency by placing a compelling CTA on your flyer like "Visit our store today", "Place your order now" or "Participate in our event".
See the above example, how clearly they have mentioned the CTA and provided useful information to the candidates. Communication is the key here.
4. Location and contact information
Lastly, your business contact details should always be on the flyer. If you have an offline store, make sure your flyer has the store's address. If you run an online business, place your website address on the flyer. Also include the email ID and phone number of your business.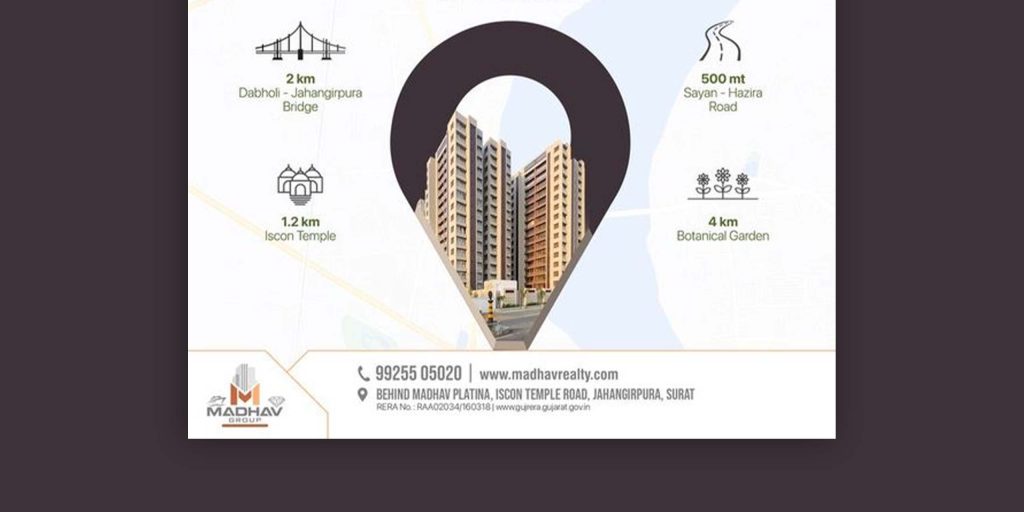 What are the features of any professional flyer design?
For a flyer to be good marketing material, it should have the following qualities:
Eye-catching: People usually crush and throw a flyer if it isn't appealing enough to grab their attention.
Targeted: The language in your flyer should be tailored according to your target audience so that it seems like it's directly speaking to them.
Informative yet concise: The flyer should precisely promote your product/service/event.
Convincing: The tone of your flyer should excite the readers about your brand.
If you want to learn more about designing the perfect professional flyer for your brand, you can check out our in-depth blog on How to Design a Flyer. 
4 flyer ideas for different types of businesses
Different businesses require different flyer designs to create an impression on their audience. Here are some of the flyer design ideas for the most common types of businesses:
1. Flyer ideas for food business 
If you are running a restaurant or a cafe, appetizing pictures of food and beautiful interiors should be the main focus of your flyer design. You can also include your food menu (or at least a part of it) so that people can directly order from your flyer.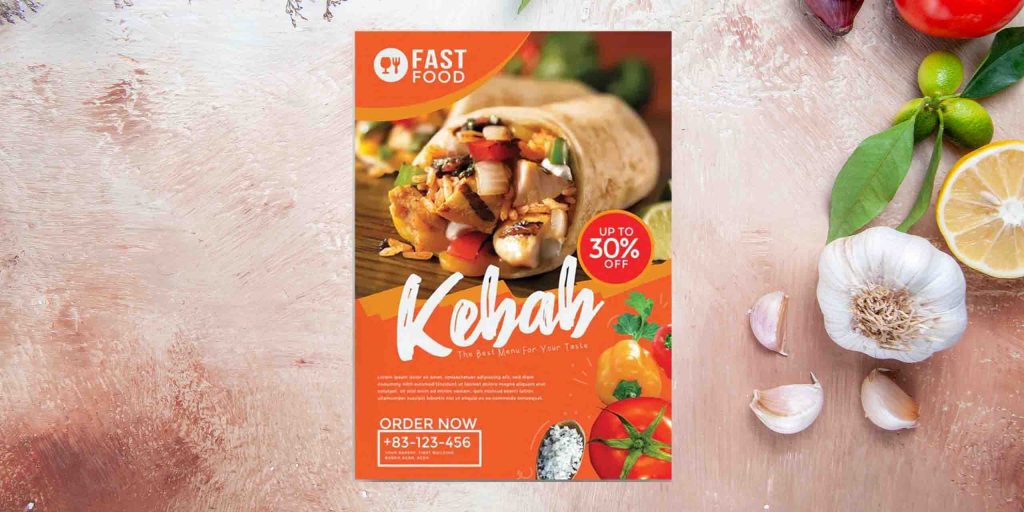 See this example, the image alone would make you say "yumm" and encourage you to place an order. Food businesses have a lot of scope for creativity resulting in higher visits.
2.  Flyer ideas for real estate business
Since this one is a highly professional business, go for a clean, minimalistic aesthetic with a simple font choice. The interior images should be high quality and aesthetically pleasing to attract people into buying the house.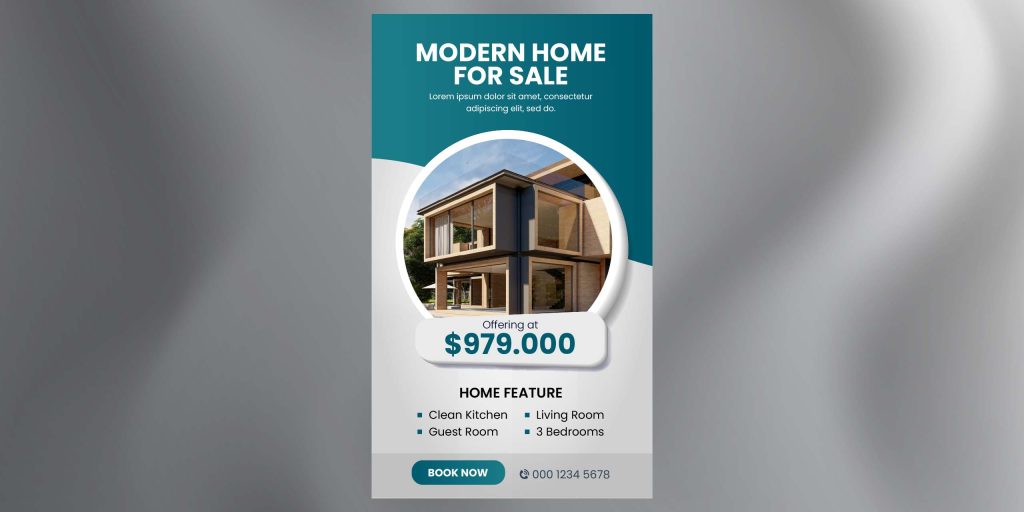 The above flyer example is minimal yet delivering the clear message along with aesthetics, you can also make a similar flyer for your real estate business.
3.  Flyer ideas for boutique business
You can either go for a classy, sophisticated design or the "loud and bold" aesthetic, depending on the taste of your target audience.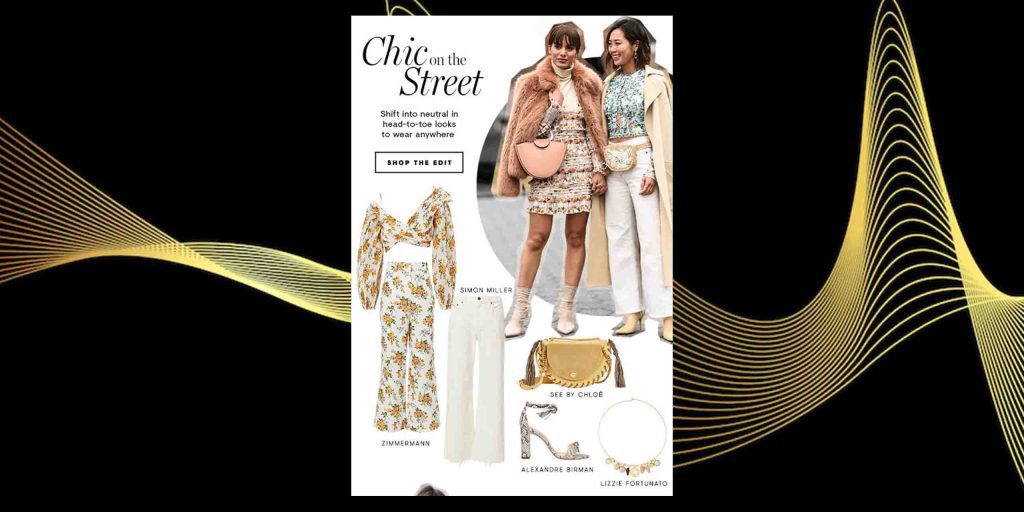 The focal point of the flyer needs to be models flaunting the best items from your boutique like the one in above example. Pair muted, pastel background with serif and script fonts to add that extra touch of elegance.
4. Flyer ideas for Cleaning business
Your team of professional cleaners doing their job should be at the center stage of the flyer. It creates a sense of trust and reputation among your target audience. The image should be appealing and catch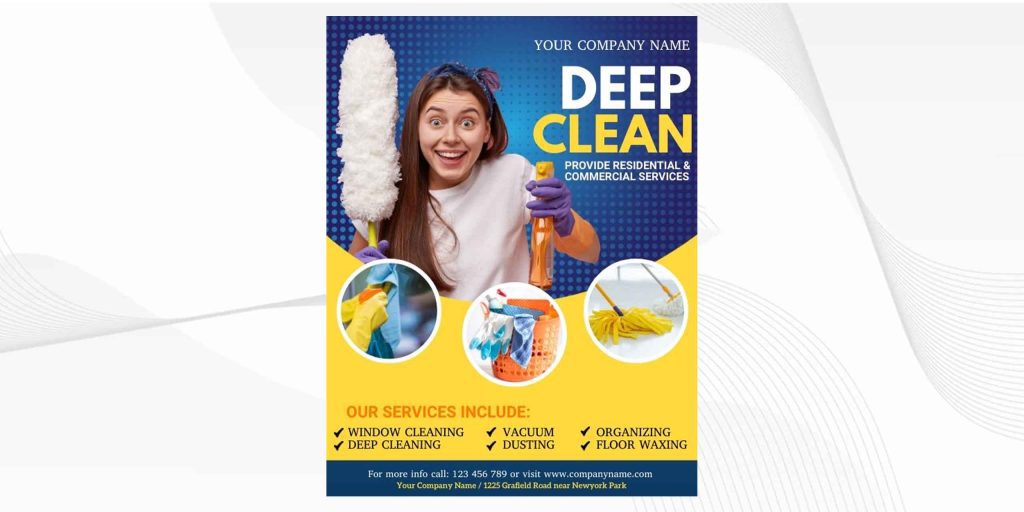 Go for solid colors that symbolize cleanliness, such as yellows, whites, greens, and blues. The above example is also emphasizing the same.
How to make a business flyer of yours more attractive?
Here are seven strategies you can apply to make your business flyer more attractive:
1. Use icons
Icons are the simplest way to represent something concisely. So when designing a flyer, use icons to depict different products, services, functionalities, etc. Icons help you create a cleaner design for your flyer.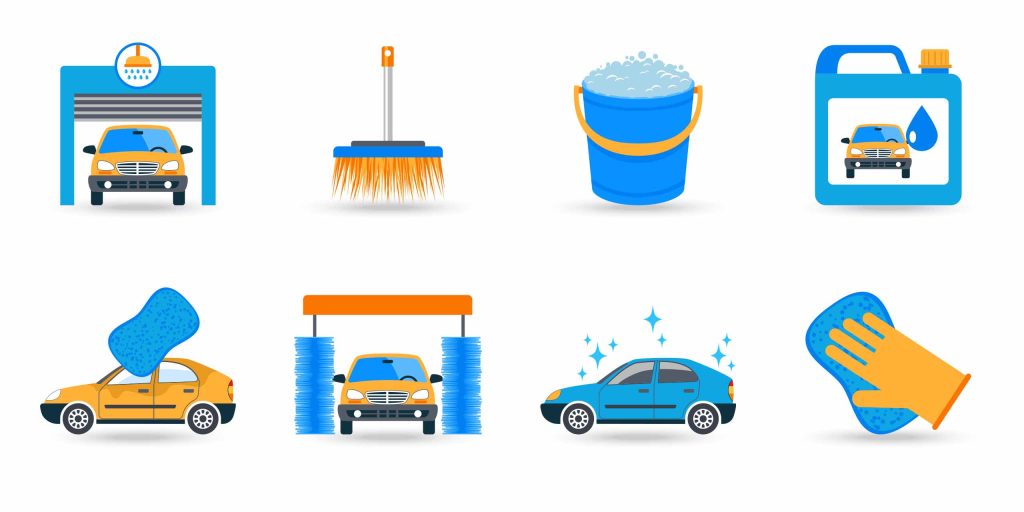 For example, the above icon set would be great for a flyer of a car washing service
2. Use your brand colors
All your marketing materials, including your flyer, should represent your brand colors to maintain uniformity and create a strong brand presence.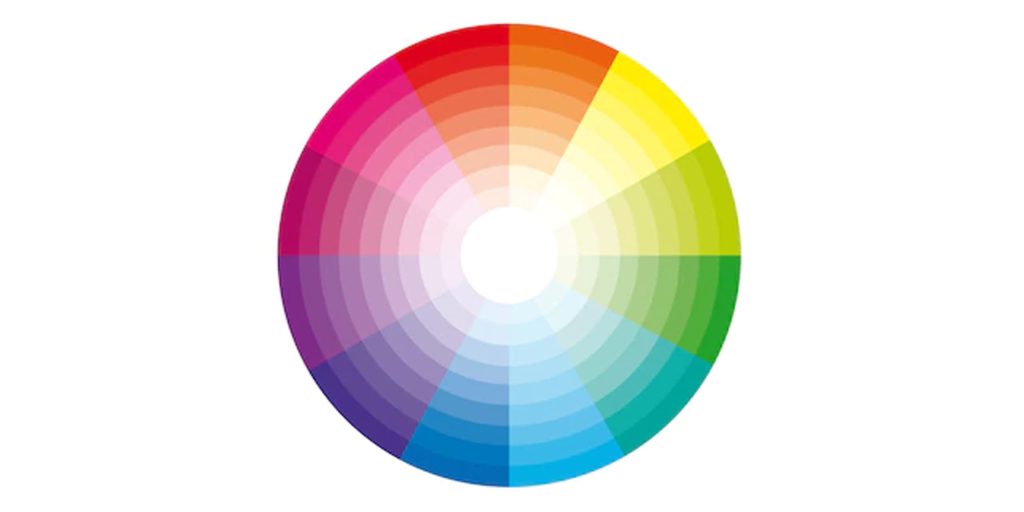 Either the entire background of your flyer can be based on your brand colors, or you can use them as accent shades. In case you are having difficulty incorporating brand colors efficiently in your flyer, why not take help from Design Shifu to design one for you? You get unlimited graphic designs and a dedicated designer to take care of all your design needs. 
3. Create a custom illustration
The easiest way to take your flyer design up a notch is to create illustrations using simple elements. You can create an illustration based on what your business does or what your business sells.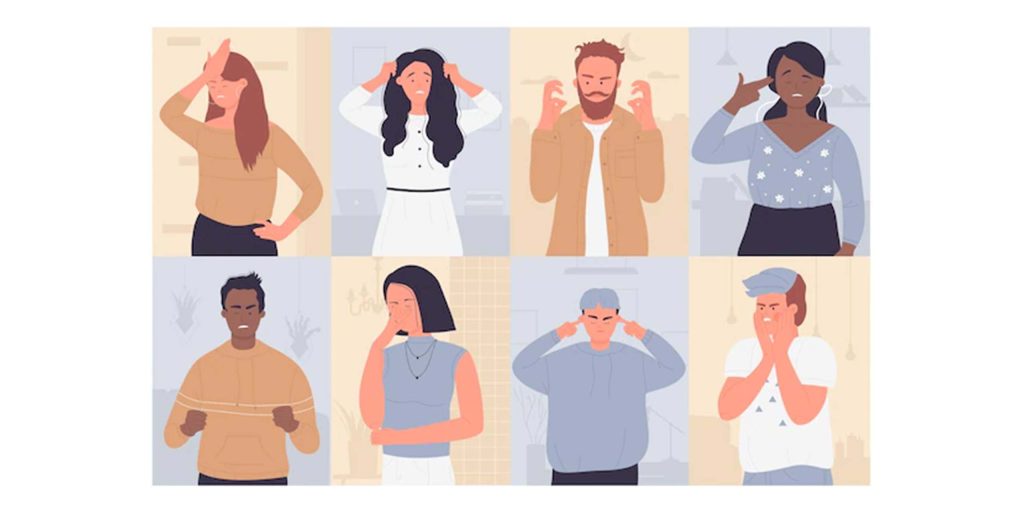 If you want some more ideas on how to design illustrations for your flyer, here are 10 Inspiring Trends in Illustration and Graphic Design to Observe In 2022.
4. Use two to three edgy fonts
The font styles on your flyer can either make or break the game. Use edgier and stylish fonts for the crucial texts and a slightly toned down for the not-so-important content. But even while using decorative fonts, make sure it is readable.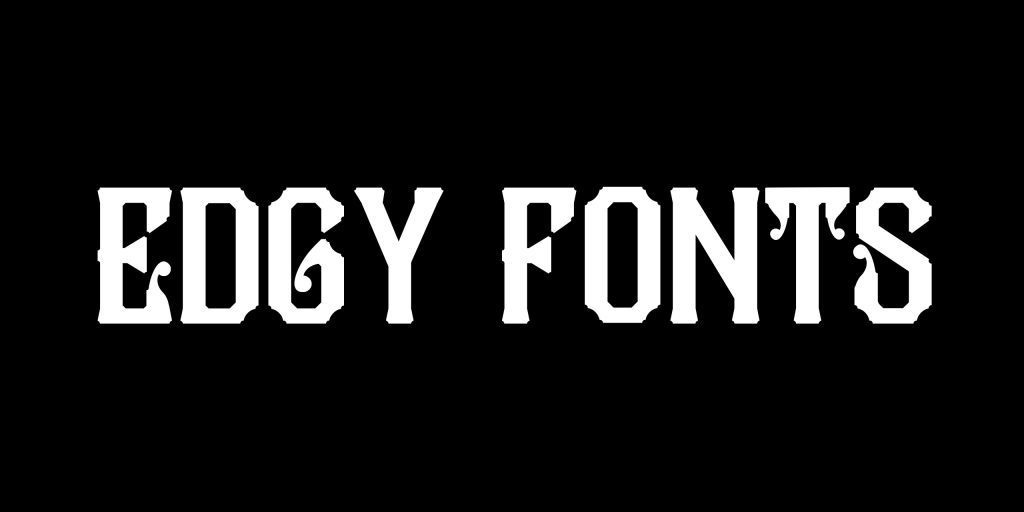 5. Use interesting design elements
Be experimental and fun when it comes to incorporating design elements into your flyer. Make use of different geometric shapes to depict different ideas and emotions. You can use lots of brightly colored shapes (2-3 shades maximum to avoid clutter) to highlight important information—for instance, cloud shape for testimonials and quotes.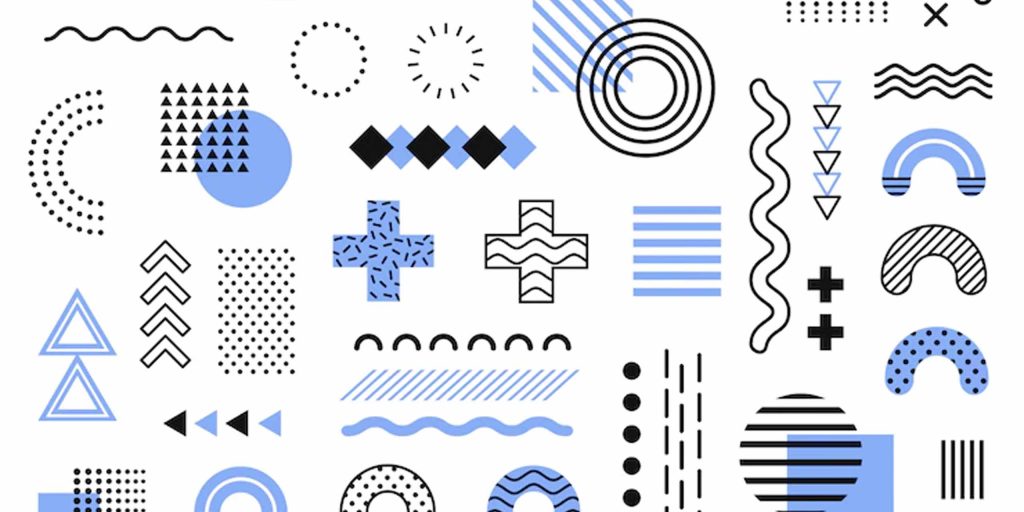 If you want to learn more about illustrations and graphic design and their difference, you can check out our blog on Illustration and Graphic Design: What's the difference and why does it matter? 
6. Use semi-transparent shapes to make text pop out from the background
If you have a flyer background that is too loud, your text might not be easily visible. So for your text to get highlighted, translucent overlay shapes over your background image.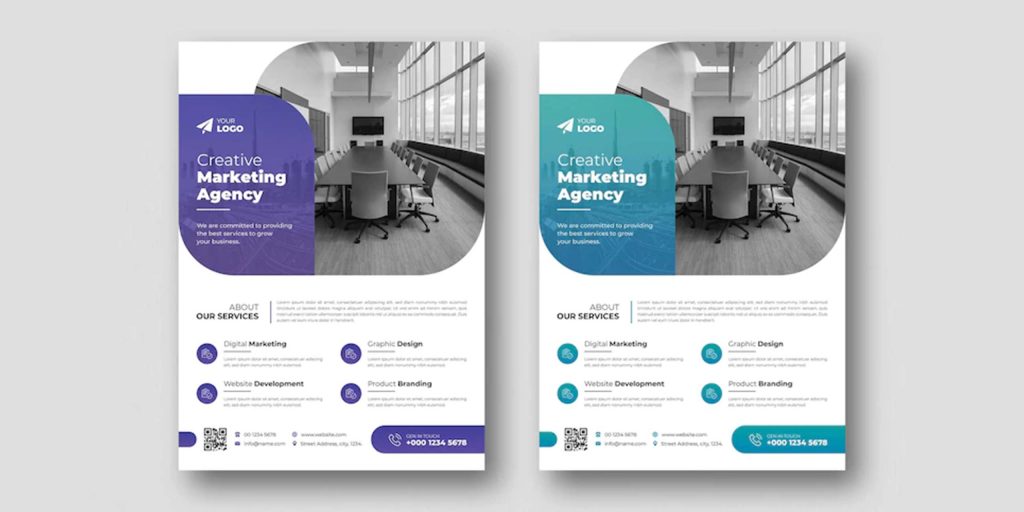 Like, the above flyer template from Pngtree. Adjust the transparency level in a way so that the text is readable and the background still peeps through 
6 bonus tips to make your digital flyer design stand out
Go for shading techniques to create photorealistic effects in your flyer images and add more depth.
Nudge people's senses by adding texture to your flyer surface. You can make it furry or velvety or coarse or silky. It can help in creating an emotional response.
Use text styling techniques to emphasize specific sections and create a flow. You can use different depths, colors, bold, and italics for your text.
Make a statement using some dark humor or making bold claims or dramatic sentences. Go a bit over dramatic with the language.
Don't just hard sell! Rather, also include some information of value to your target audience. For instance, if you are a car washing company, you can include some car washing tips. This prompts your audience to read further.
State the USPs of your product or service clearly. Don't just showcase your product or service simply. Highlight the problem your business is solving. For instance, don't just say you sell outfits. Say that you help people with their fashion problems.
If you want some more bonus tips on how to design your brand flyer, you can check out our blog on 10 Best Tips to Design a Flyer in 2022 that Gets Your Message Across.
Top 3 flyer layout ideas
There are a lot of options when it comes to deciding on a layout for your flyer. Some of the most common flyer layout ideas are:
1. Horizontal layout
Horizontal layouts are best for highly professional industries like real estate or car cleaning. This layout allows you to display information in a linear style with clear headlines.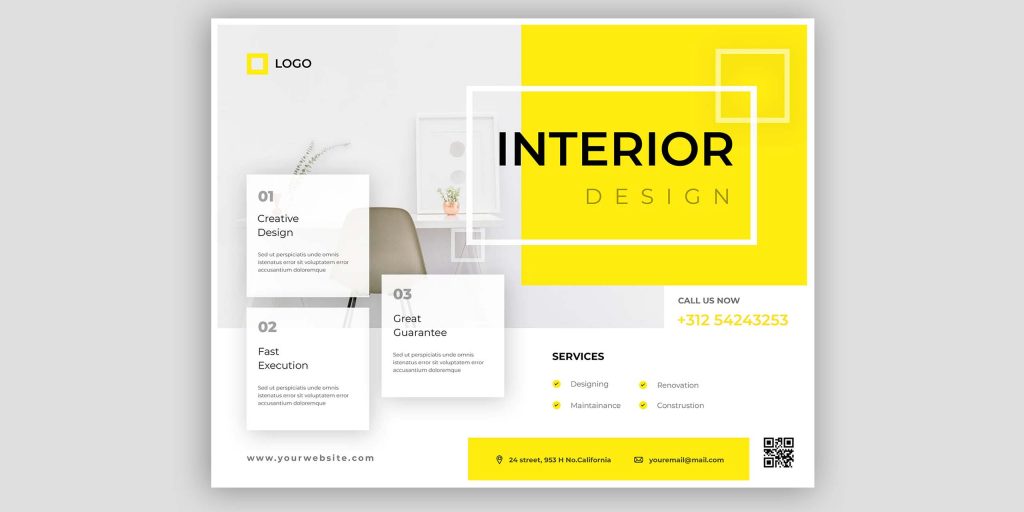 2. Grid layout
If your business sells multiple products or services, this layout is the best option. This layout contains multiple boxes where you can fit several images with short descriptions.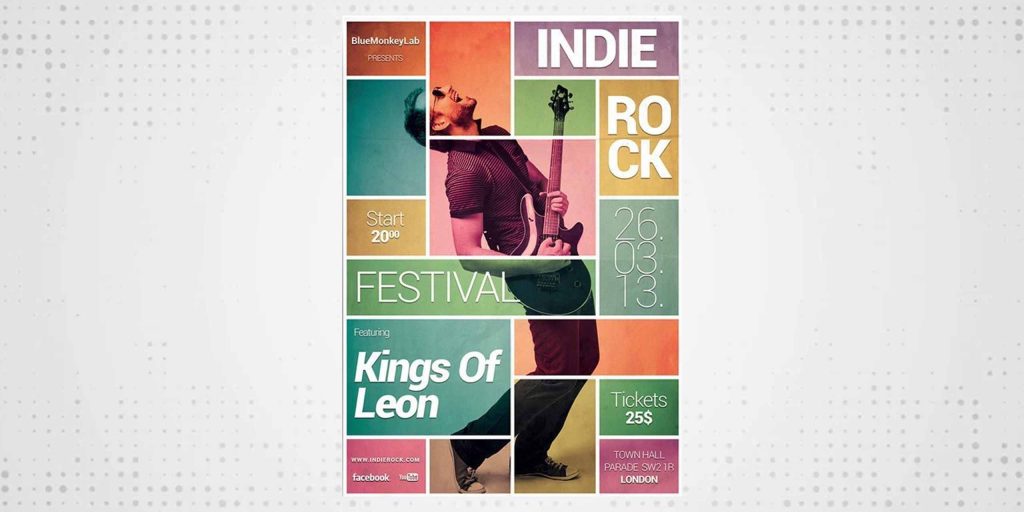 Or make something similar to the above example, which will help you stand out and grab the maximum attention.
3. Montage layout
If you want a more spacious presentation of the elements on your flyer, using this layout is a good idea. This layout connects the images on your flyer by allowing space between them to create a neat visual.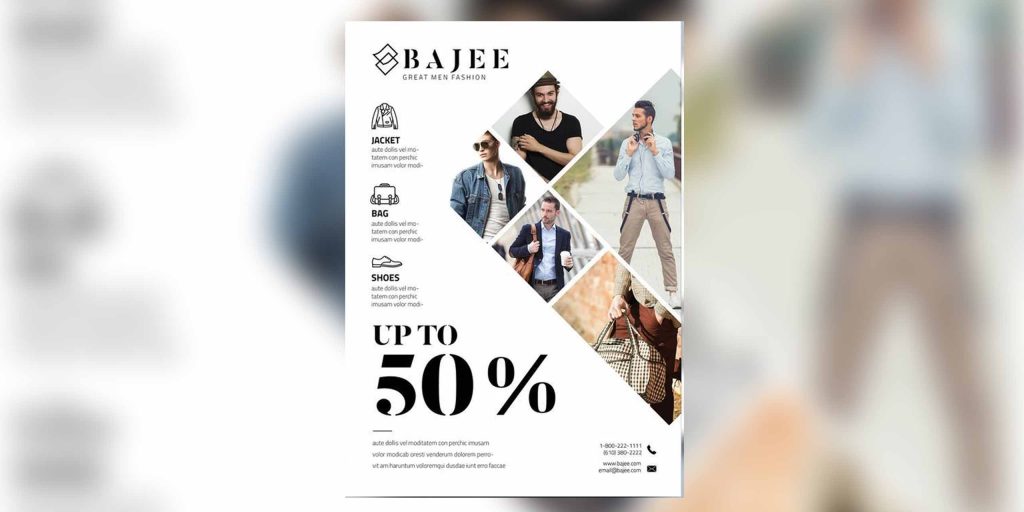 Are you worried that you might not end up choosing the perfect layout for your flyer? You can check out our blog on Top 5 Print Design Mistakes and How to avoid them.
9 creative flyer design ideas to take inspiration from
Different flyers utilize different design elements and strategies to make them visually appealing. Here are some of the most creative flyer design ideas to inspire you to design that perfect flyer for your brand.
1. Using multiple colors
Though the basic flyer design rule is not to incorporate too many colors, the multicolor palette of this flyer works well. It looks unique and refreshing and has the potential to attract customers. But make sure that the background or the template you use to design your flyer supports a multicolor design. For instance, here, the dark background complements the multicolor element well.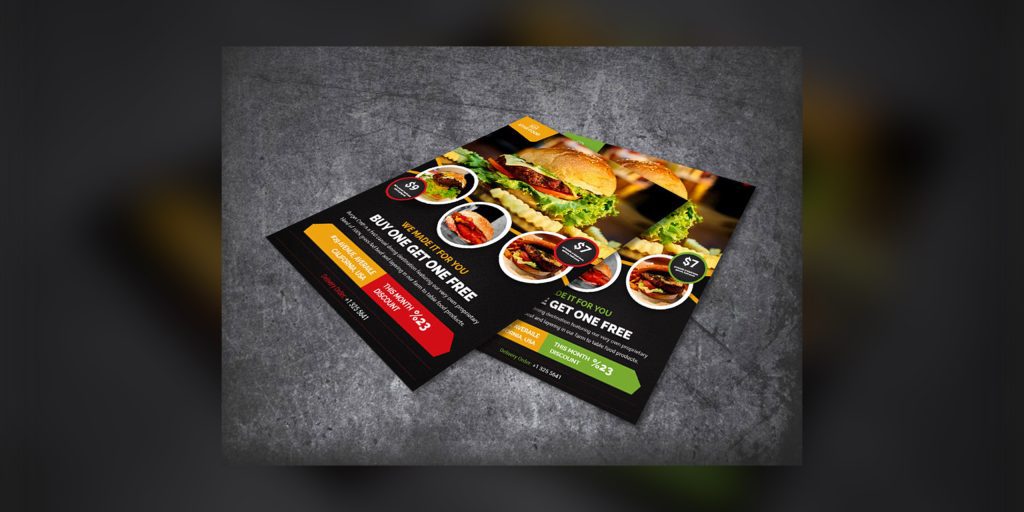 2. Using a lot of shapes
Using a lot of different shapes, like rectangles, circles, diamonds, etc., strategically on your flyer can help attract your audience's attention. For instance, this flyer design uses beer glasses of different shapes and sizes, cylindrical, circular, etc., to create an aesthetically pleasing effect.
3. Use festive elements
One of the best ideas to promote anything on your flyer is using the backdrop of festivity. If any festival is around the corner – Halloween, Thanksgiving, Christmas, use those festive elements to make your flyer attractive. For instance, this brand flyer is promoted subtly, and the main element of the flyer is Christmas wishes.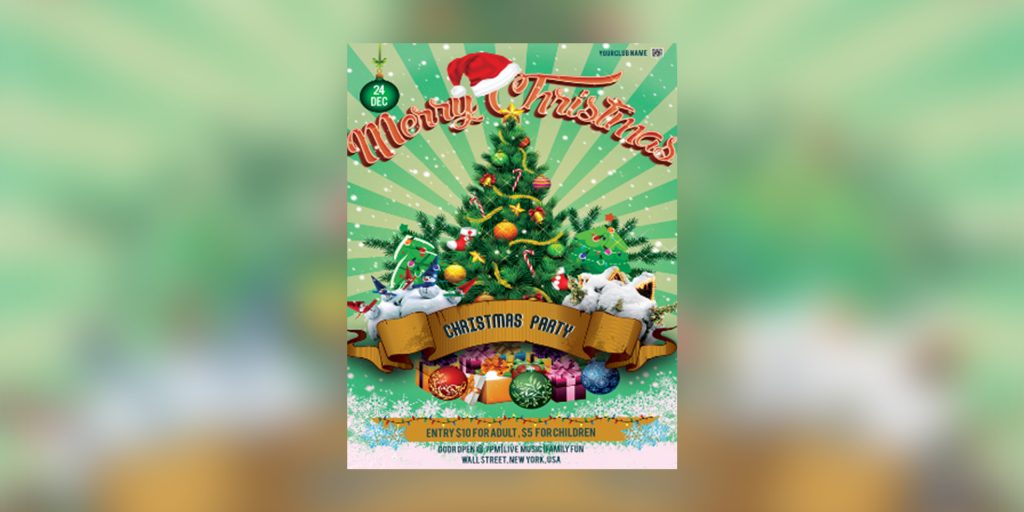 4. Use textured gradient
If you want to spice up your flyer design with too many bright and loud colors, a good idea can be to use gradients that allow the gradual blending of these shades. For instance, in this flyer, using textured gradients has created a fresh color combination that adds to the uniqueness.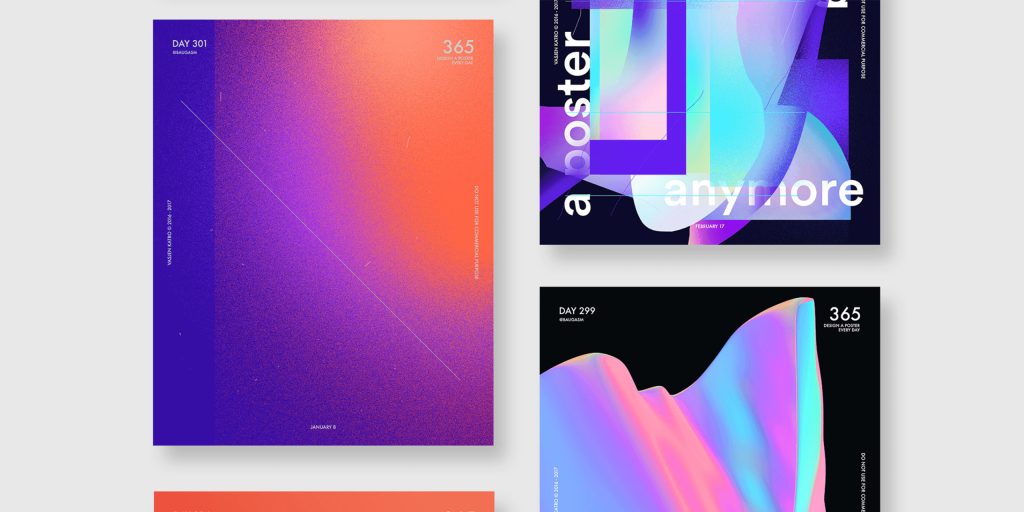 Tip: Make sure the gradients and textures you use on your flyer align with your brand personality. For instance, bold gradients and textures would work well for gyms, sports, energy drinks brands, etc. But a calmer color gradient of basic, neutral colors works well for more serious businesses.
5. Embrace the dark side
Color doesn't always need to be loud to get attention. If you are a luxury brand or you somehow want to depict royalty or elegance through your flyer design, using shades like black and gray is an incredible idea. For instance, this flyer promoting a wine dinner event looks like an absolute classic piece of art and captures the sophistication of a wine dinner well.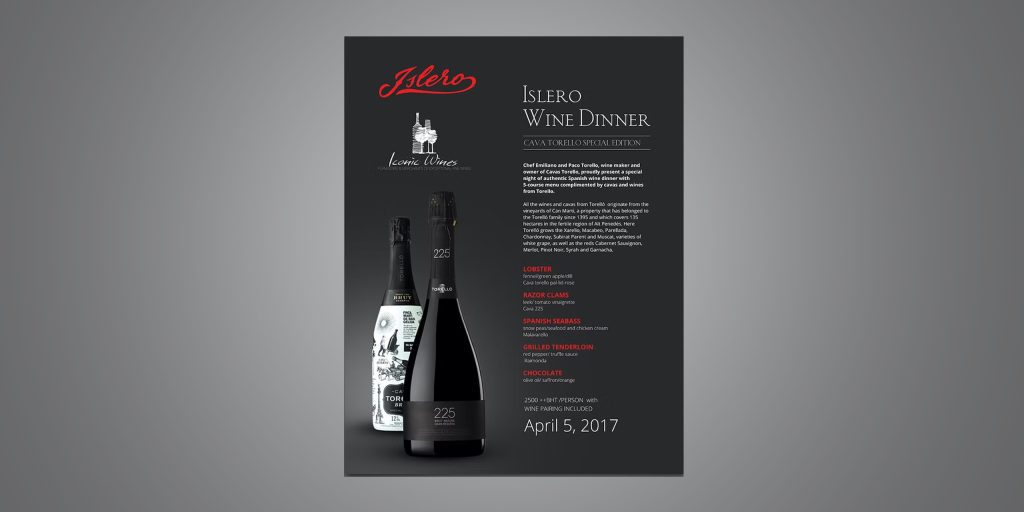 6. Go vintage
The old-school 80's or '90s vintage aesthetics can take your flyer design to another level altogether. It is bound to evoke an emotional response in your audience. For instance, this flyer looks like a classic piece of art stolen from a '90s museum.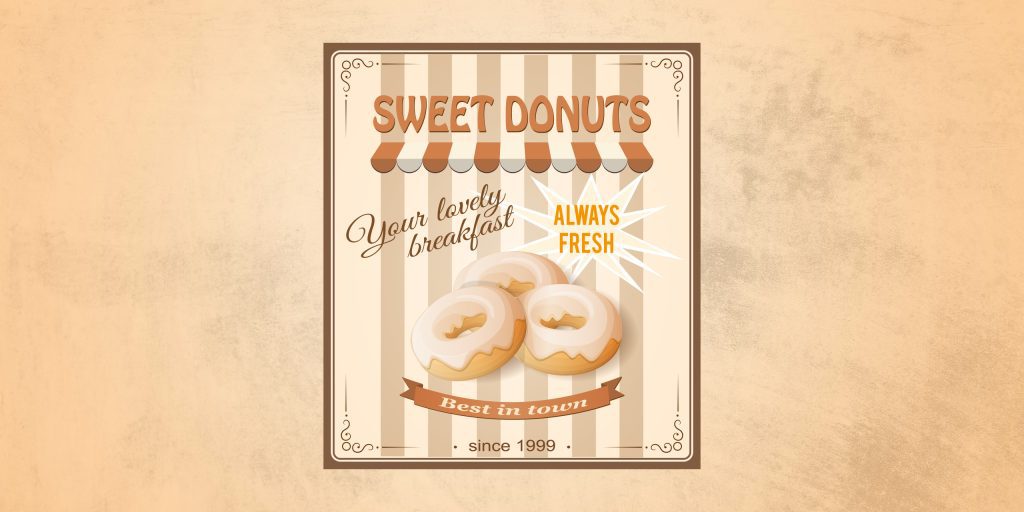 7. Ask a question
One of the best ideas to attract attention is to ask a question on your flyer. It can be a rhetorical and fun one or a serious one (depending on your brand's tone). For instance, if you are selling a gym membership, you can ask a question like "Do you dream of that dream body often?" or if you are a food app, you can ask your audience, "Are your hunger pangs making you crazy?" It makes your target audience think and then read the content like this flyer's copy does.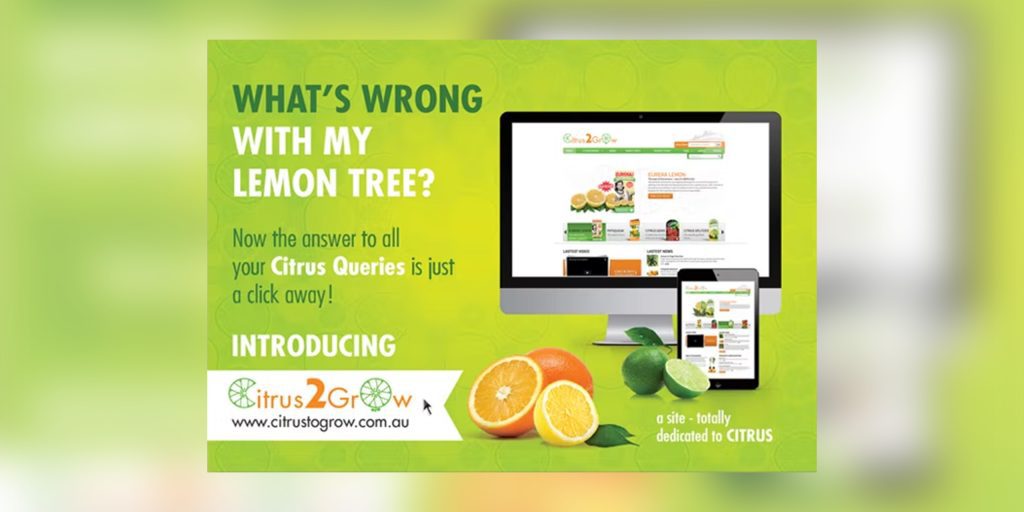 8. Be loud with socials
You can make your flyer all about promoting your brand's social media handles. Include your Instagram, Facebook, and other handles on the flyer, and ask your target audience to follow you. You can even start a contest where you can ask people to share your flyer on their stories with a testimonial and tag your brand with a hashtag for a special offer. This will create a buzz about your brand on social media.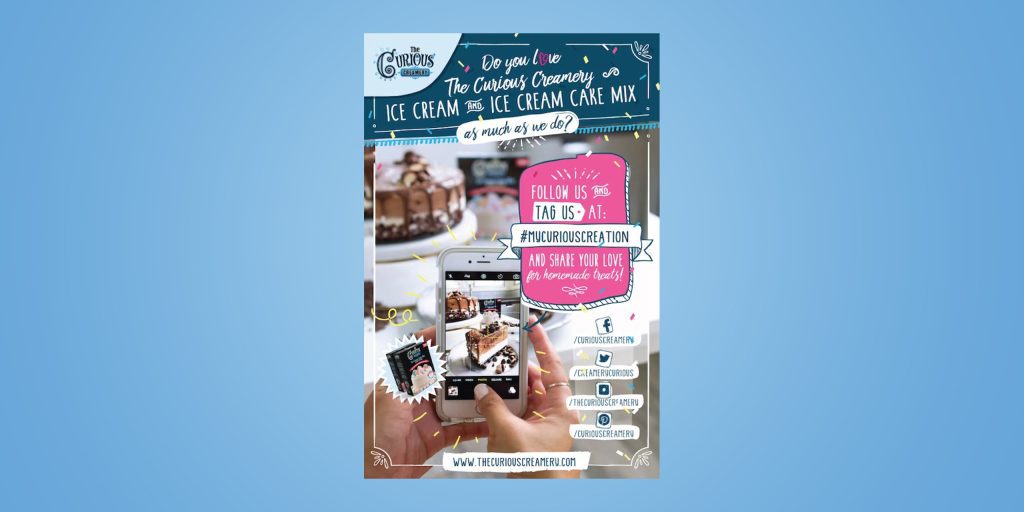 For instance, this flyer creatively showcases the social media handles with a fun and lively aesthetic.
9. Give your product center stage
Sometimes brilliance lies in simplicity. You need not always complicate your flyer with too many elements or design tricks. Your flyer can simply showcase what you sell loudly without being too clever or subtle about it (if that is what works for your business). For instance, this flyer's main element is the product, with the USPs clearly stated along with the price.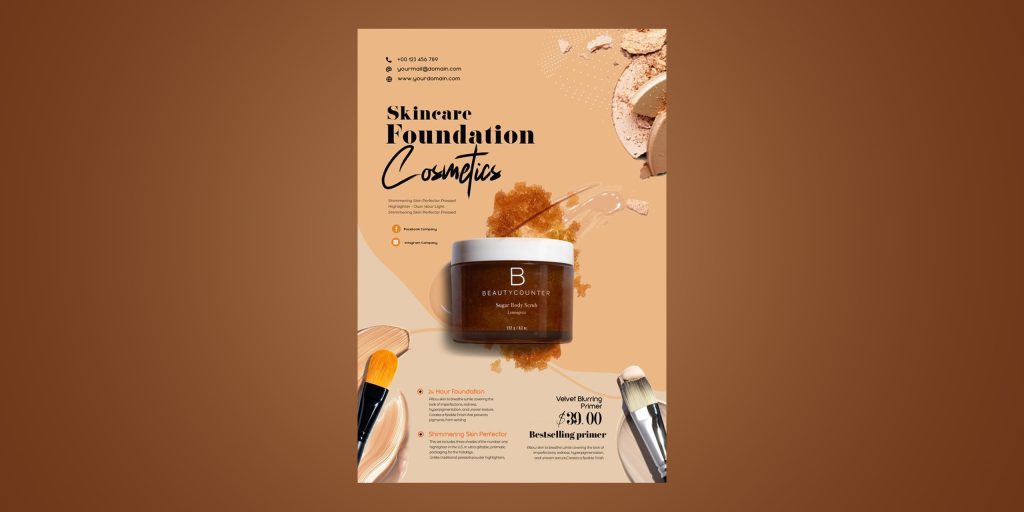 3 product flyer design ideas
Here are some of the best product flyer design ideas:
1. Compare your product to a competitor's model
There are so many brand options in the market right now for any product. Your product flyer can be a perfect opportunity for you to showcase why your product is a better option than the others. For instance, this flyer compares the features of both the competitor models so the audience can decide for themselves.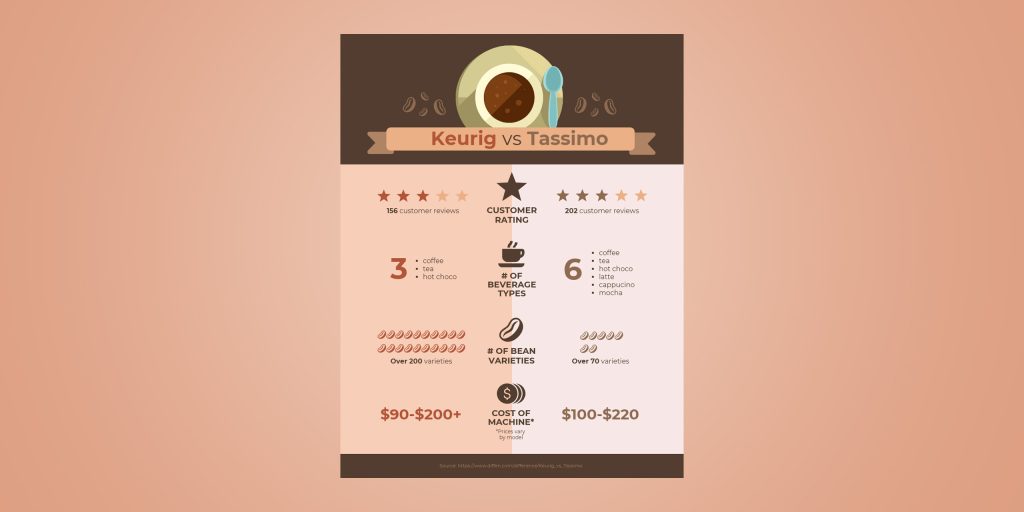 2. Upsell by showcasing products that can be brought together
If your brand sells complementary items that can be brought together, showcase that on the flyer. Either help them visualize the benefit of buying all those products together with images all clearly state it as text. For instance, this flyer upsells different clothing items by pairing them together as a complete outfit.
3. Display your product with context
Displaying your product "with context" means displaying it in use or action rather than just showing it. For instance, in every advertisement, Nike always showcases its shoes in association with athletes and never just as a shoe. This evokes emotion in people and helps them connect better to the product. When a person sees an aspirational image of an athlete using their shoe, it urges them to do the same. It also makes your product seem more tangible.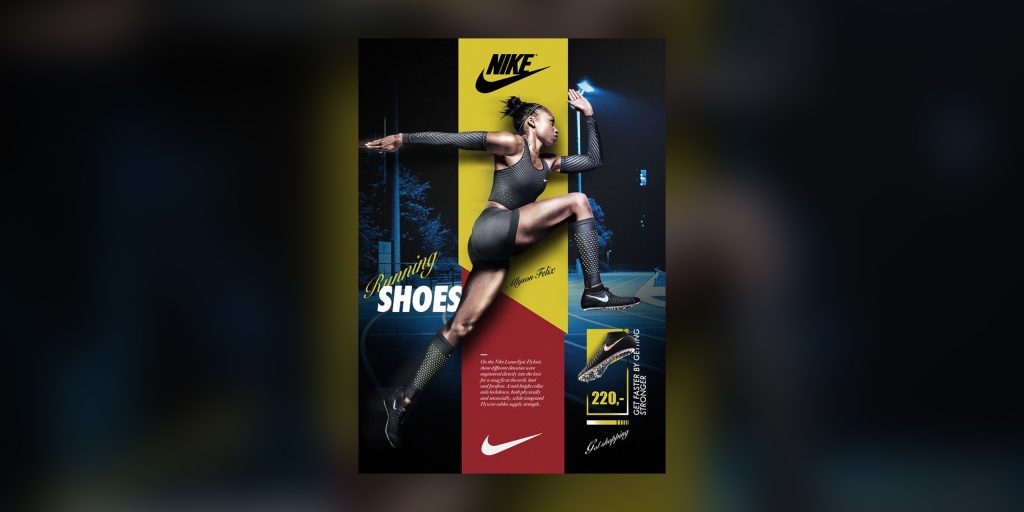 3 sales flyer design ideas
Here are some of the best sales flyer design ideas:
1. Pick colors that reflect the mood of your sales event
Are you trying to promote a "festive sale" on your flyer? Or is it an exciting flash sale? Or maybe just a "Spring look" sale. Use colors on your flyer wisely to depict the emotional angle of your sale.
For instance, a bright multicolor palette works best on a festive sale flyer. Pastel hues may help you create that vibe for spring or winter sales. For instance, this flyer clearly depicts the Christmas theme.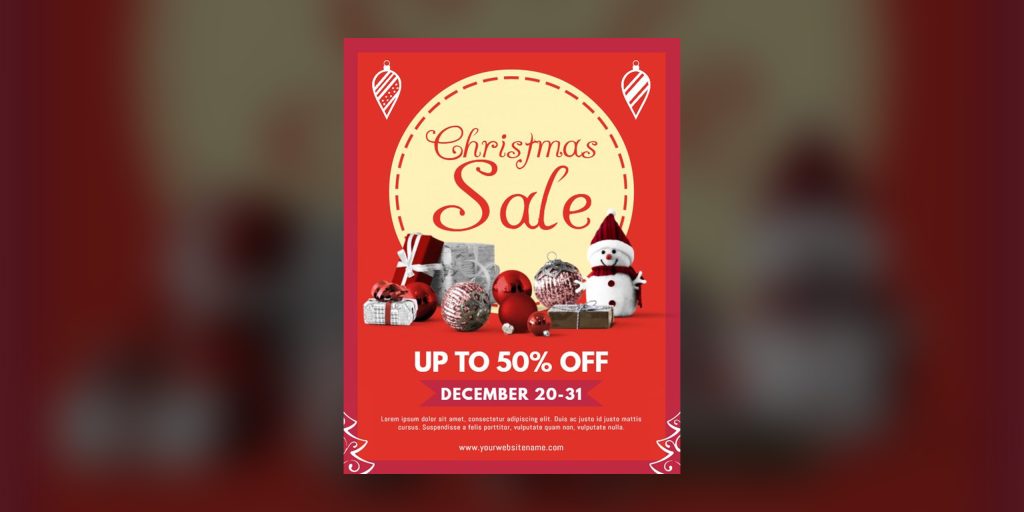 2. Incorporate a visual pun
A visual pun (kind of like an inside joke) that goes with the theme of the flyer is a great idea to grab some eyeballs. Incorporating humor into your flyer design can be game-changing if you do it in a way your target audience understands. For instance, this flyer design has incorporated a mustache on the word father as a symbolic pun.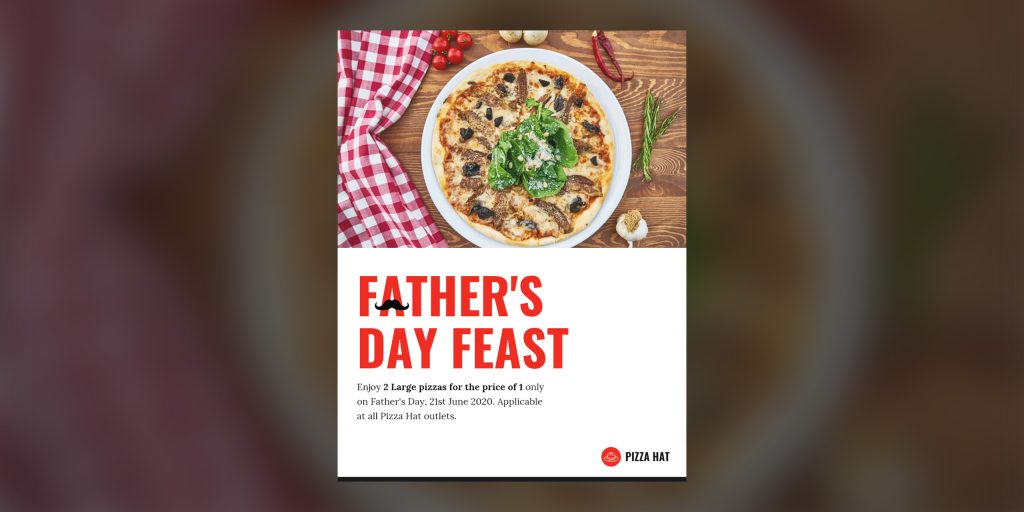 3. Make your discount the center of attention
Your sales flyer should scream out loud the discount amount. Use big, highlighting text and place it right at the center to make it the focal point of the design. Even the biggest brands like Zara use this strategy. For instance, this flyer does a great job of highlighting the discount.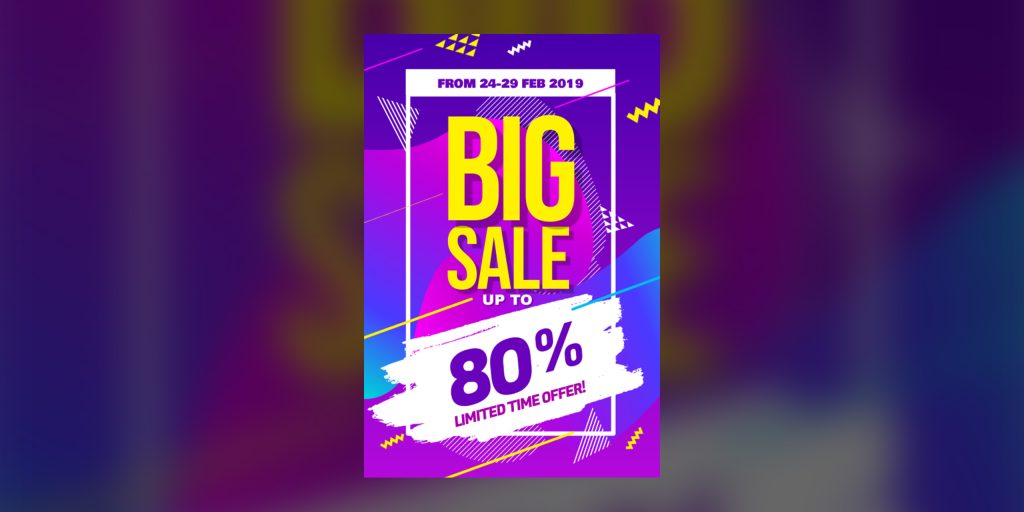 3 flyer design ideas for events
Here are some of the best event flyer design ideas:
1. Make your event flyer double as a ticket
If you want to give only exclusive invitations to some people for your event, you can hand out your event flyer as a ticket. But make sure to state it clearly on the flyer. You can even design your flyer like a ticket for a better effect, like the one mentioned below.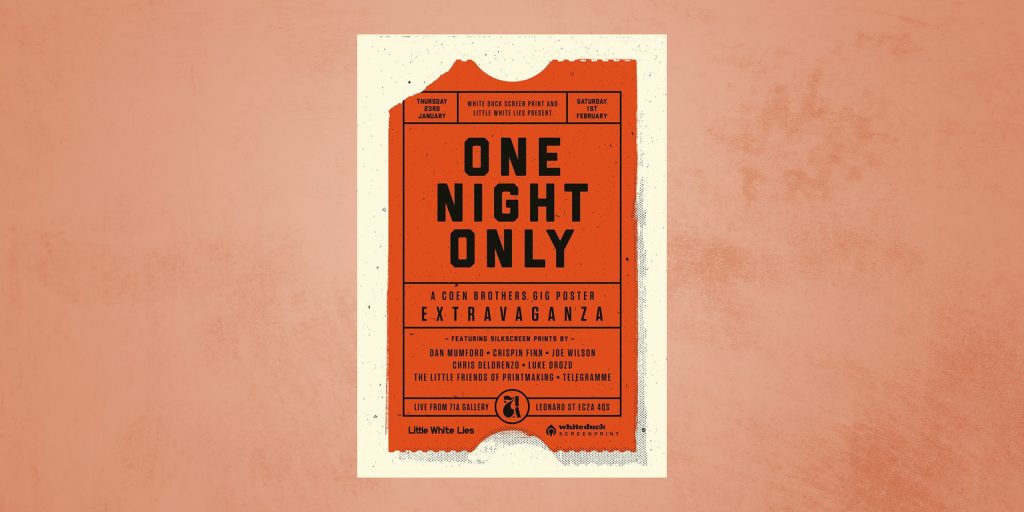 2. Reflect on your event's theme
Almost every event has a theme, and it is a great idea for your flyer design to reflect that theme. For instance, if it is a fun event full of glitz and glamor, use peppy shades and quirky fonts on the flyer.
If it is a professional event, go for a more serious presentation with subtle shades and simple font. For instance, this flyer is for a brunch event, and brunches generally have a posh and glamorous vibe reflected in the color palette choice and illustrations on the flyer.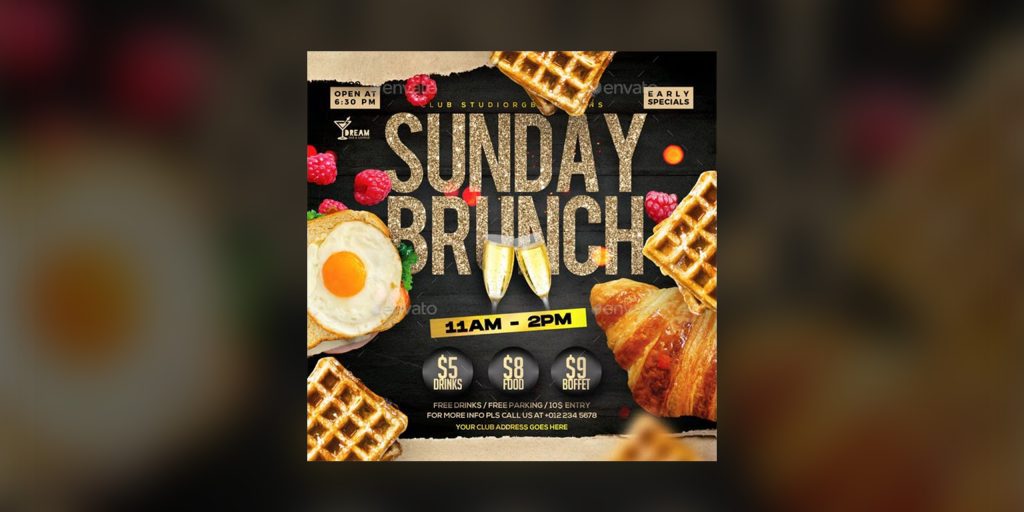 3. Include the price of entry for the event
The deciding factor for most people, whether they want to go to an event or not, is the entry price. So make sure to highlight it on your flyer. For instance, you can put ticket prices in a different color font, like in this flyer. 
Conclusion
Distributing flyers for your brand is a promotional strategy that works effectively only if done the right way. You can't expect just a piece of paper without a strategy behind it to generate results. The methods discussed above will help you brainstorm flyer design ideas and flyer layout ideas for your brand.
In case, you want to get a flyer designed from professionals, you can get unlimited graphic designs for just $399 per month. So wait no more, and let's get you that jaw-dropping flyer now!