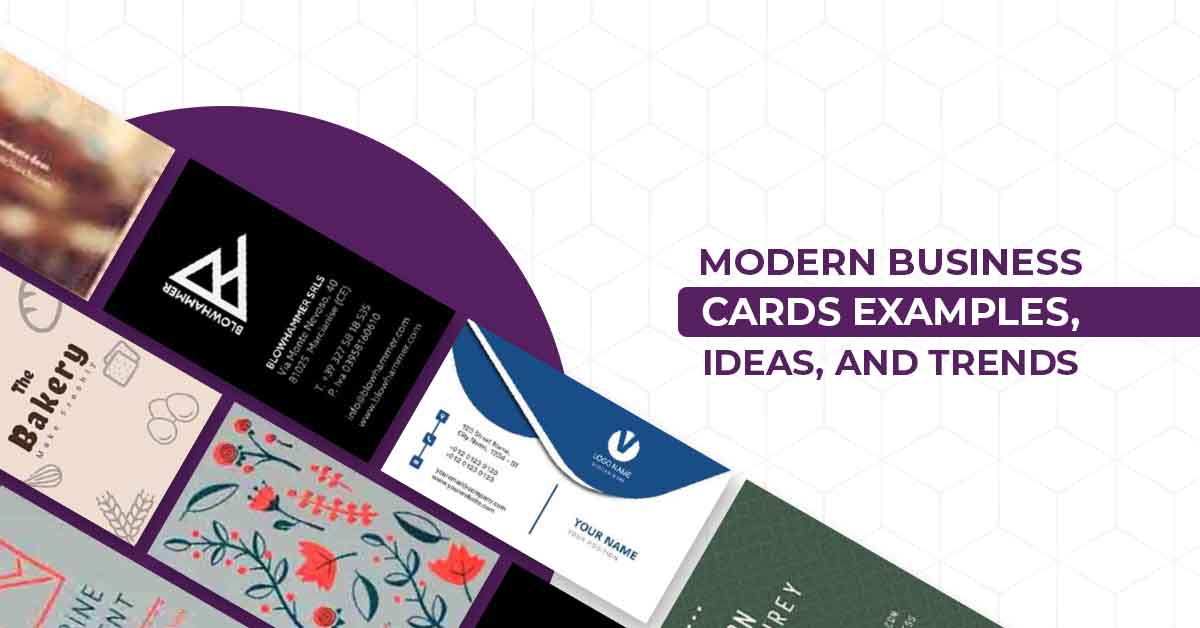 As boring and outdated as they may seem, these are still irreplaceable elements for any business. Serving as an age-old business tradition, business cards are a tool that any white-collar business owner can hold. With practical, symbolic, and psychological value, this tangible treasure of business networking defines who you are and what you stand for.
A business card creates a long-lasting impression in the least amount of time. It is not only as easy to use as exchanging numbers or emails via conversation but can also be personalized as per your liking. With the world slowly transitioning into the ever-changing "new normal", the digital space seems to overpower other practices used to give businesses an identity. With this medium having the best to its advantage, business cards are relevant even today.
However, 88% of business cards are disposed of the very moment they are handed over. A lot has to do with a poorly designed card that puts one in a tight spot leading their cards to move from one's wallet to the trash.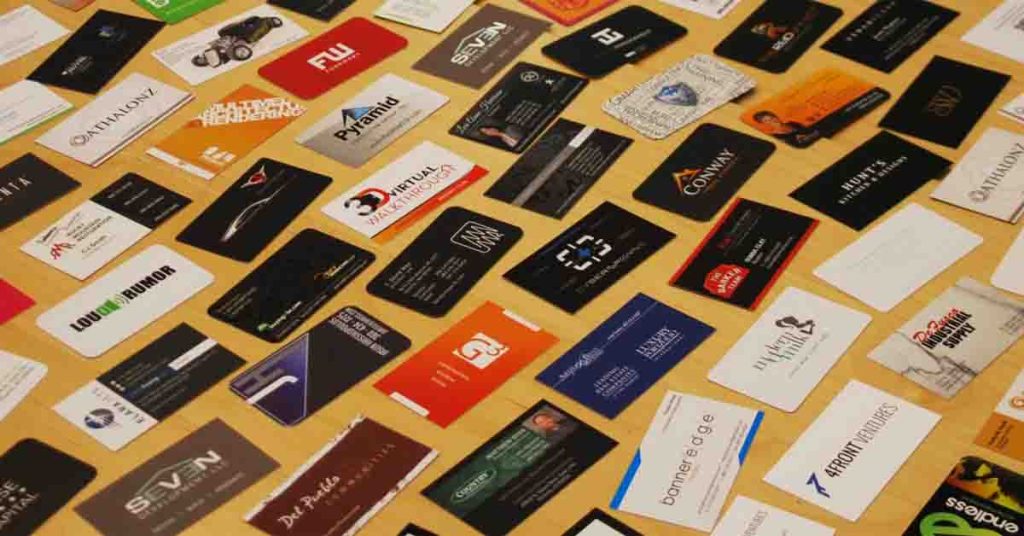 Here's why we've brought forward a list of examples, ideas, and trends in modern business cards to inspire you to create an effective card for your business.
Modern Business Card Examples
We are in a world where bringing forward a revolution only comes with evolution. With an increasing number of businesses, the role of modern business cards has evolved from sharing contact details to attracting the eyeballs of your prospects. Scroll down to see innovative, out-of-the-box modern business cards.
Digital Business Cards
Being sustainable guarantees your business goes a long way. Digital business cards help firms communicate effortlessly to modern audiences with newer technological advancements reaching out to customers in the most unique way possible. Making this innovative yet commendable move in today's technologically advanced world ensures you are two steps ahead of the competition.
Digital business cards include QR codes, digital signatures, and URLs, and showcase noteworthy analytical features without space constraints.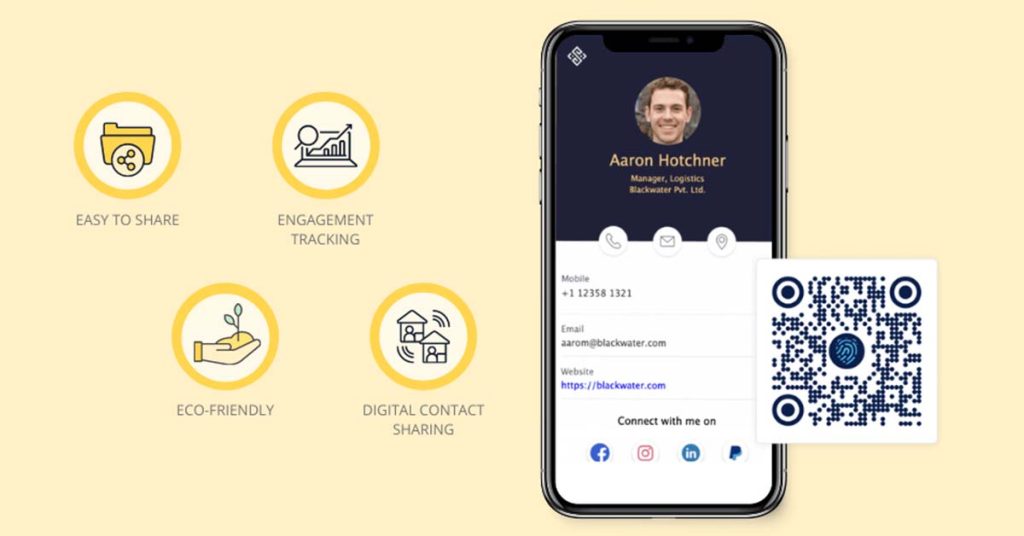 Business Card with QR Code
Through this unique card design, you can access every social platform without compromise. Encapsulating a storehouse of information in a graphic, scanners help you rightly decode the insights and messaging offered by the business.
Here are a few benefits of QR business cards:
Exchange information conveniently.
Share more than just contact information.
Direct your viewers to your website, social media website, contact page, etc.
Track customer engagement and gain valuable insights.
Edit information on the go without redistributing your cards.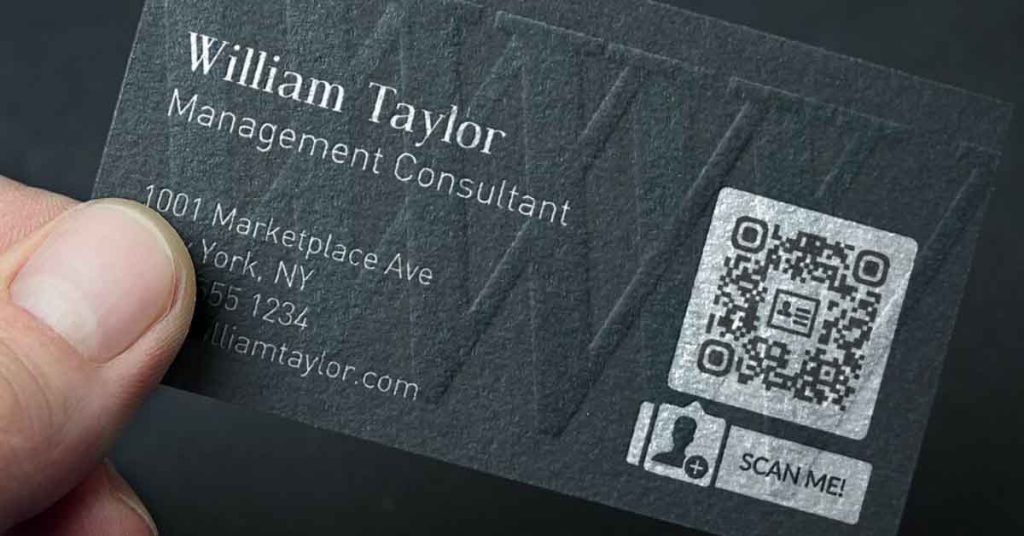 Square Business Cards
When it comes to business cards, the rectangle is the stereotypical shape that's widespread across every visiting card.
Square business cards are not only fresh out of the bag, but are easier to print and fit well in one's pocket. Additionally, it also assists your brain and eyes with easy retention due to its quirky, different, and memorable design style.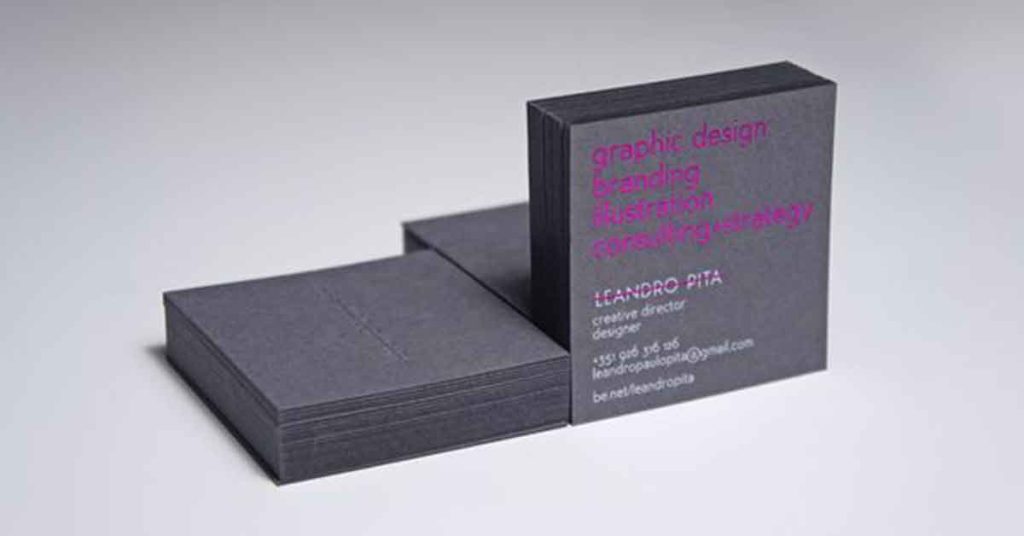 Vertical Business Cards
Bringing about innovation in any business card calls for an alteration in its font style, color, placement, and overall look and feel. However, its rectangular orientation, as mentioned earlier, stays constant irrespective of the design style. Well, this ideology changes with newer modern business cards stepping foot into the business marketplace.
Vertical business cards work well for young, trendy brands, bringing a quirky and unique design to life. However, the spatial constraints make it unsuitable for businesses with long names, titles, or information.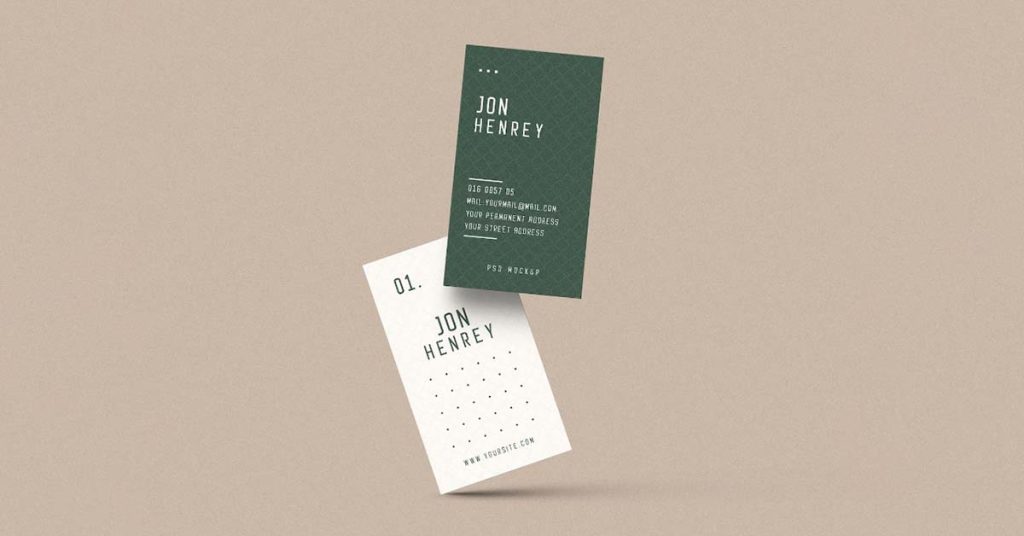 Simple Business Card Design
Perfectly in sync with the saying "simple, yet effective", this modern professional business card showcases an identity that speaks for itself.
Simple doesn't mean boring. Use design aesthetics i.e. elements, shapes, space, colors, and typography to create visual interest. These follow the same traditional color palette,i.e. white/black with a touch of bright color for emphasis.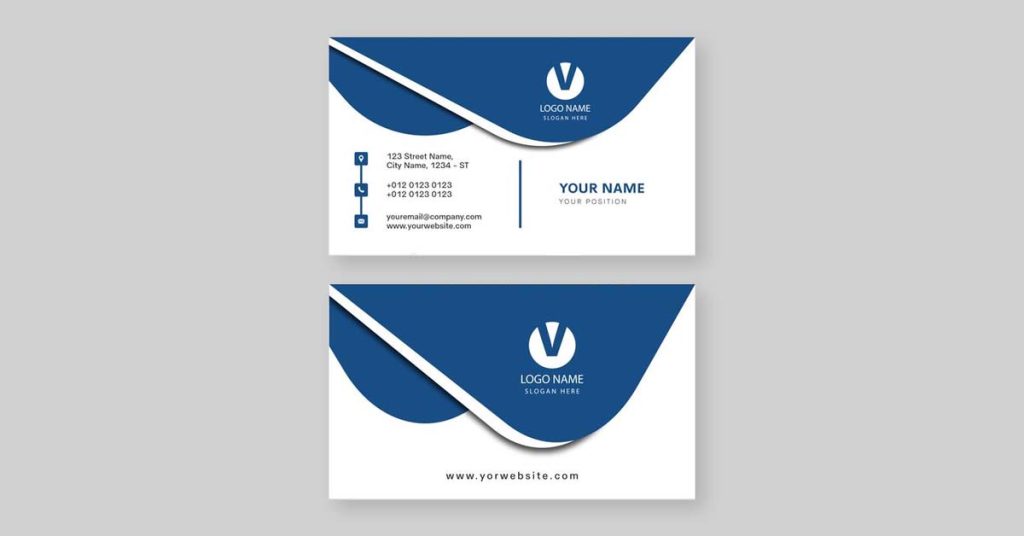 Business Cards with Photos
If actions speak louder than words, this modern business card has a lot to offer. Adding a human touch to your card — the category you cater to or your face — hammers hard on one's emotional side. Combining information with an image helps your customers visualize whom they are working with. You can show a picture of what you do as a business, a picture of your team, or your office.
Do not use stock images as they dilute your credibility and authenticity. Use smiling faces to evoke positivity.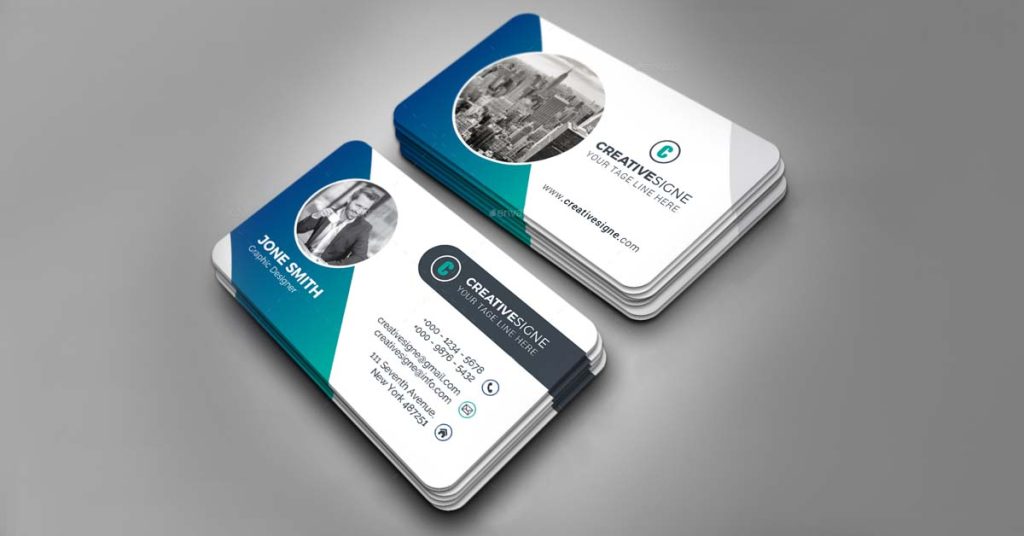 Minimalist Business Cards
There are times when being loud distinguishes you from the crowd. Other times, a simple, effective design that may seem ordinary does the job. Bringing the need for a clean, simple design alive, these cool modern business cards send a message that's not too much, nor too little.
These unique minimalist cards are the perfect definition of clean minimalism with space for the logo, website, and contact details and a vivid image on the other side that evenly balances it out to perfection. Modern minimalist cards boil down information and design elements to their basic form.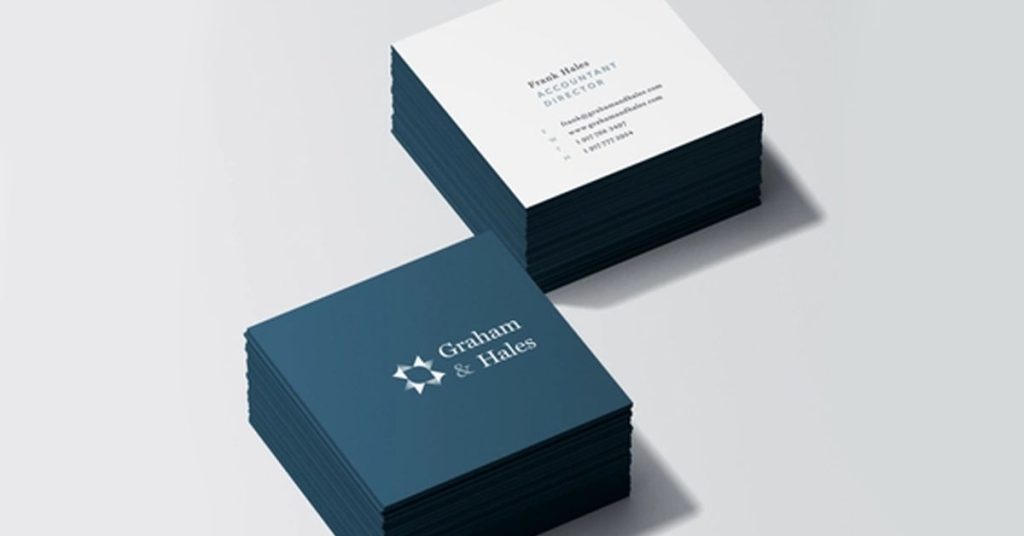 Black and White Business Cards
Your choice of colors is crucial for your business. Making it too loud on colors or as soothing as a monochrome palette streamlines a communication route for your target audience. Modern black and white business cards are not new in the business. These colors being toned down helps customers focus more on the design aspect and what you're bringing to the table. Even though one may favor colorful designs, this palette has a fan base of its beautifying clean and simple designs to perfection.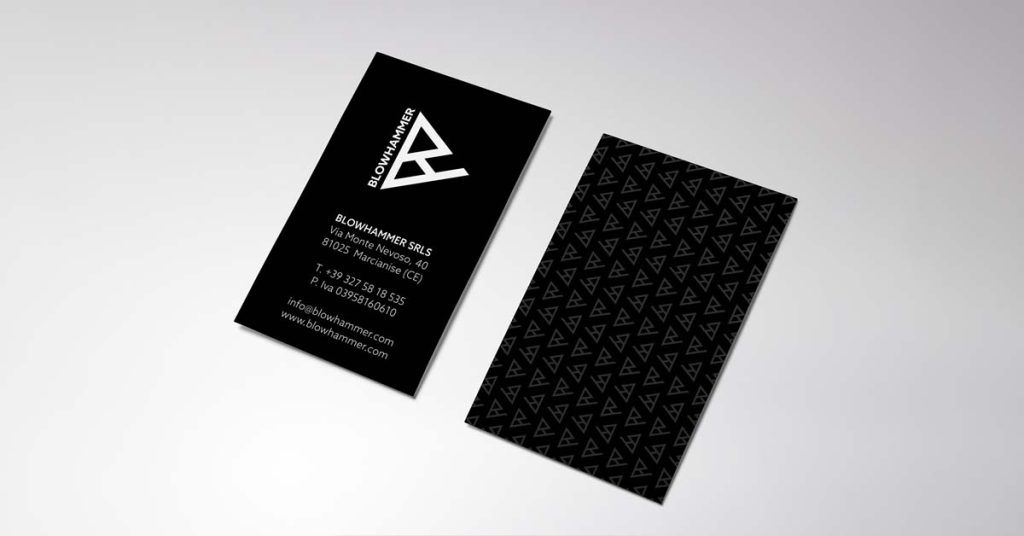 Typography Business Cards
 Over the years, we have witnessed a noticeable change in the way many look at designs. With newer typography possibilities, one can create unique designs and send clear-cut messaging to the end consumer. This undoubtedly is an important element in business card designs that deliver business values, clarity, and offerings to your target audience. Typography-focused business cards are less inclined towards visual representation and more towards making words the hero of your message.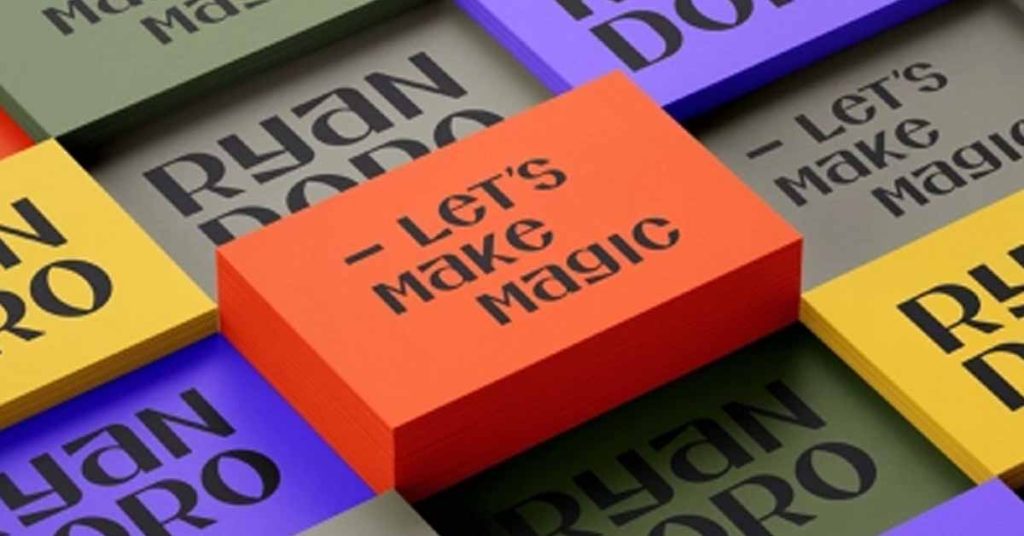 Holographic Business Cards
Appearance is everything when it comes to putting out your brand's identity to everyone, and holographic cards — the trendiest business cards in the market — hit the nail. While colors play an important role, this card is something that would certainly catch your attention.
Being unique and eye-catchy by design, this business card sparkles and changes colors when exposed to different surroundings. This is nothing less than a funky neon sign for your business but in a pocket-friendly size.
These multi-chromatic sleek modern business cards outshine others with the ideal presentation for your logo and brand name. Additionally, it mesmerizes individuals, making them want to tilt the same to witness a whole new experience.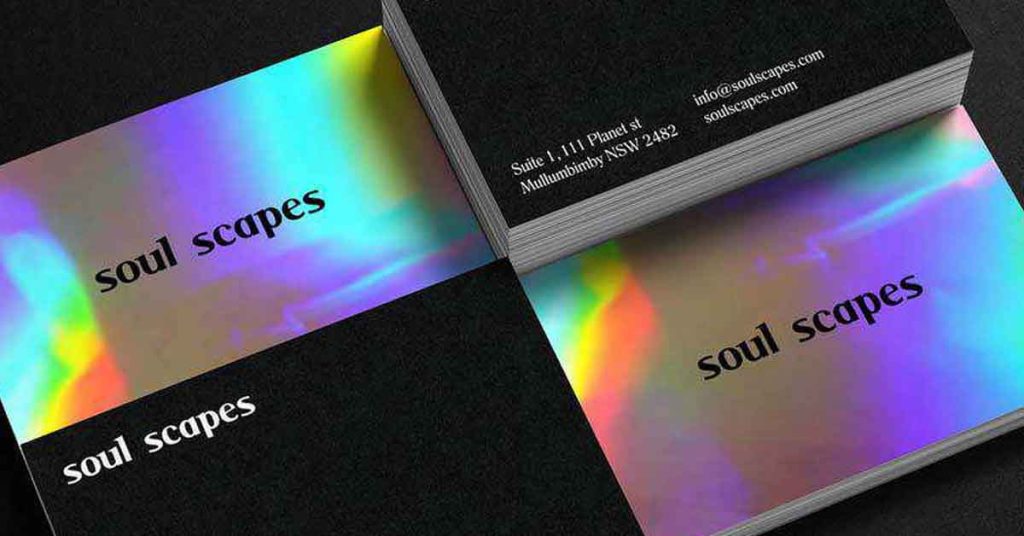 Bold and Playful Business Cards
There have been studies that report customers holding colorful business cards 10 times longer than monochrome options. Yes, colors play a key role in giving life to your business's tangible identity. Utilizing color theory and human psychology, making an attractive and bold business card boosts your business game multifold. Here is a list of a few colors and their symbolism:
Yellow: Optimism and warmth
Red: Youthful, yet bold
Blue: Strength and dependability
Green: Health and Peace
Grey: Neutral and soothing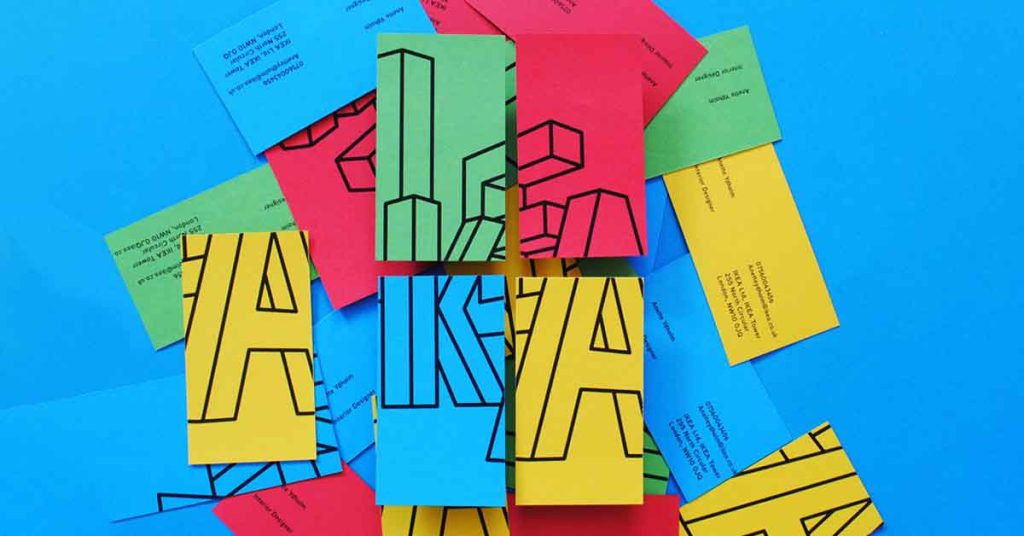 Humorous Business Cards
There's a 2.5% chance you will seal the deal for every 2,000 cards that you print. Considering these statistics, adding humor to your business card does not seem outlandish. By handing out a humorous business card to your audience, there's a higher chance of people remembering you. With a declining attention span, add funny, quirky lines or greetings to put a smile on your potential clients' faces and give your brand the facelift it deserves. Include your mission or core value to convey what you do.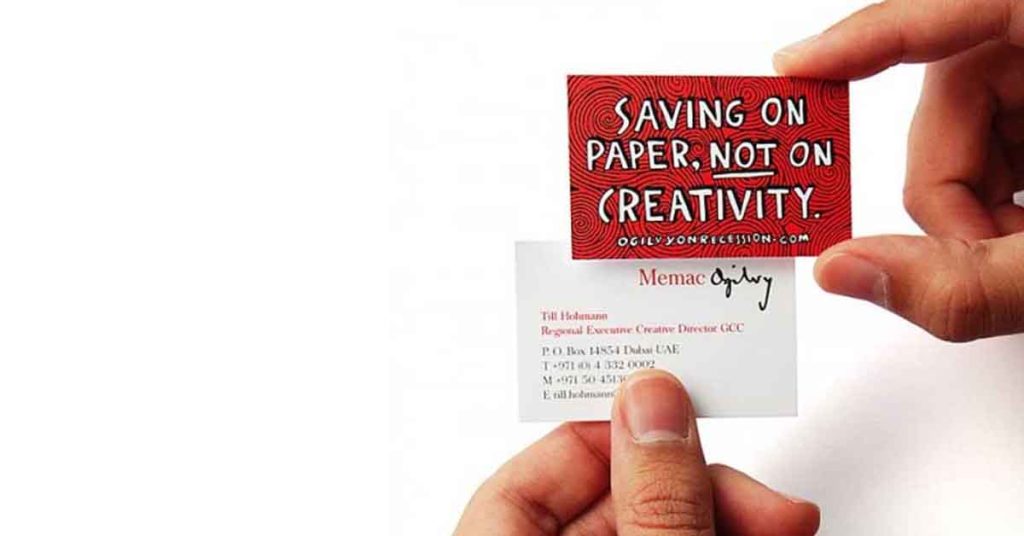 Retro Business Cards
"Old is gold." For those taking the road less traveled, going back in time for a vintage look proves to be a charm for many." For businesses that deal in vintage items or exude a retro vibe or have a strong history to back them up, retro business cards enable them to display an allure with the 70s-like design that one can't get enough of even today.
Here are some clues to give your business card the retro look you've been looking for
Handwritten or serif fonts for cursive typography
Block typeface
Handmade symbols/ elements
Grainy textures
Retro color palettes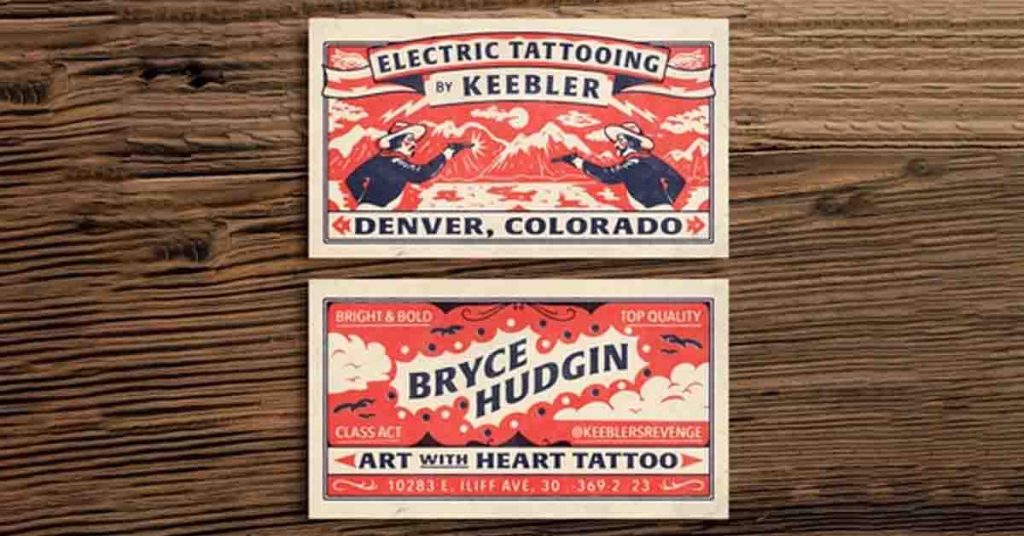 3D Business Cards
As magnificent as this may be, this technique would bring things to life. And we mean it. 3D business cards are built using lenticular lenses that offer an illusion of depth. You can emboss, add a unique texture or add another layer to your card.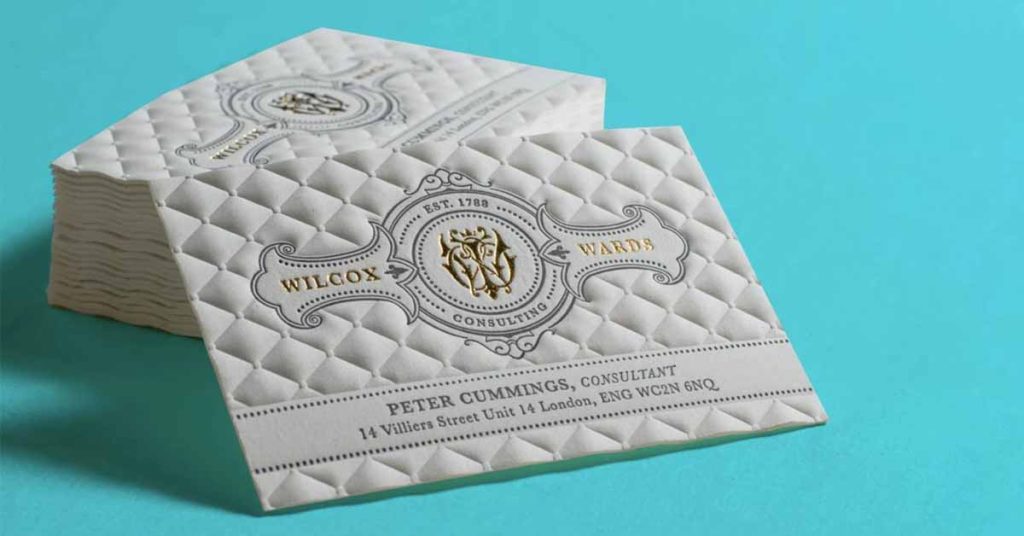 Sustainable Business Cards
7.2 million trees are chopped, with over 42% of wood harvested. More than 90% of trees are harvested to make these rectangular designs that showcase your identity. As problematic as these statistics prove to be, switching to a more sustainable option that showcases zero carbon emissions is a smart choice. Sustainable business cards assist with nurturing and recovering the environment from the setbacks faced by deforestation and pollution. If your business deals in sustainable products or your core values include sustainability, sustainable business cards are an effective business strategy to communicate these values.
Going for sustainable business cards over paper cards shifts you into the digital revolution with a better, interactive experience that maximizes your business potential.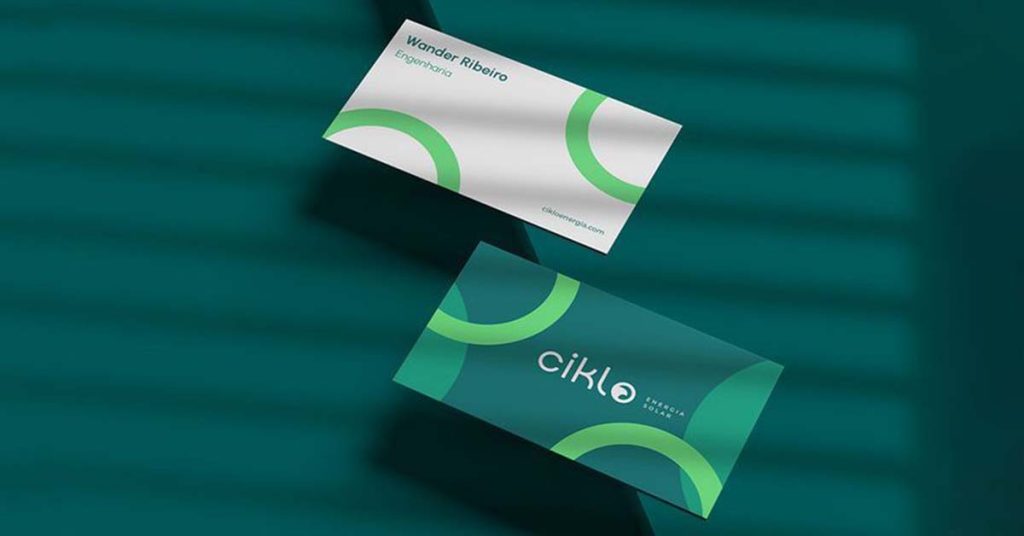 Multipurpose Business Cards
With the paper being a universal building material, it showcases a variety of uses that cater to different audiences. Some may keep them safe and sound, while others look at bettering them by recycling the same.  
Making your business card modern yet useful is a challenge but not an impossible one. Being useful even in the smallest of things, for example- a business card as a pouch to hold napkins, ensures your clients look forward to more of what you bring to the table.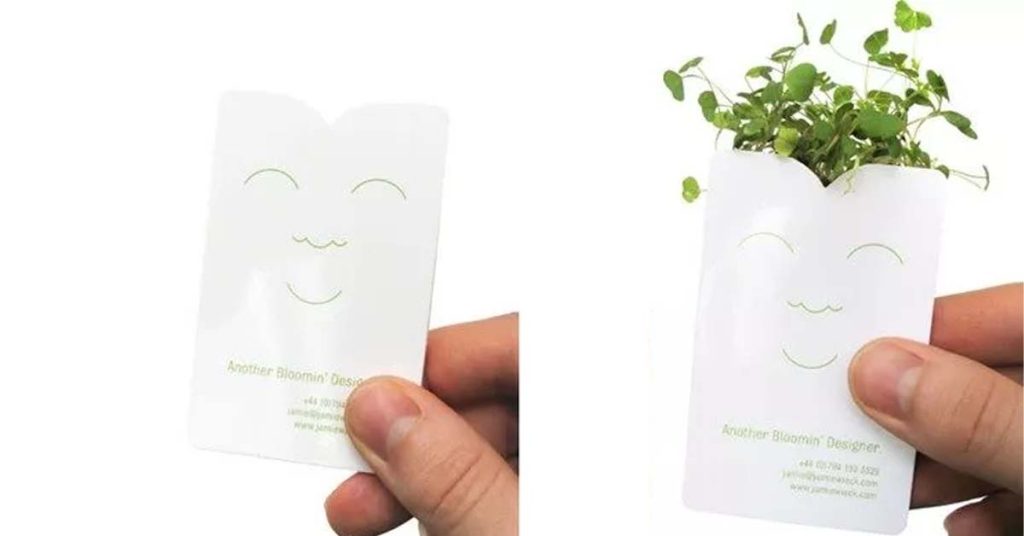 Modern Business Card Ideas for Every Type of Business
Real Estate Business Cards
Moving in the footsteps of the common ABC business rule that states "Always be closing", having a good business card is the golden rule for every successful real estate business. Being more of a face-to-face business, a visiting card is an effective means of communication and exchanging information.
Ideally, real estate business cards do not display too many home-based elements. Having a logo, email, website, and image is all one needs to balance out the look and feel of this tangible identity. With uniform real estate elements, for example- a roof, door, bricks, or window, it gives families the sense of confidence and contentment they're looking for. Here's how a well-designed modern business card pulls off an identity that describes oneself without any questions asked. 
Check out these 6 real-estate business card templates for more industry-specific ideas.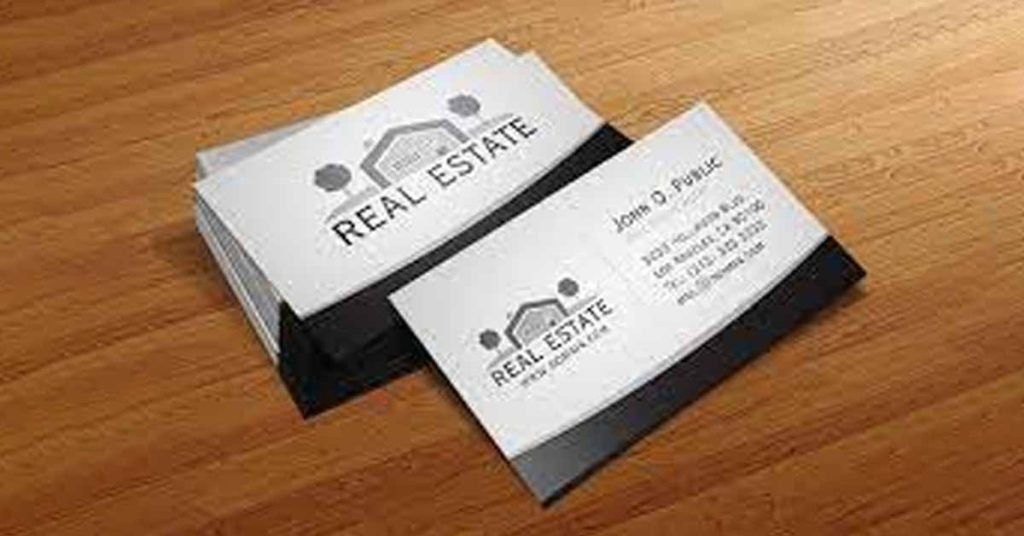 Church Business Cards
Even though the need for evangelism varies from one to another, spreading the word varies between those who accept your message and those who invalidate this message. With the primary motive of spreading the word of God, seeking funds for renovation, or regular donations, spreading these business cards to people increases the ratio of visitors to the church.
Building the best business card to life comes in just 3 simple steps;
Choose Church-centric colors, for example- brown, white, or beige that relate to the category.
Add elements such as a Cross or Jesus for pictorial representation and better recognition.
Use bold fonts to emphasize the messaging and grab attention.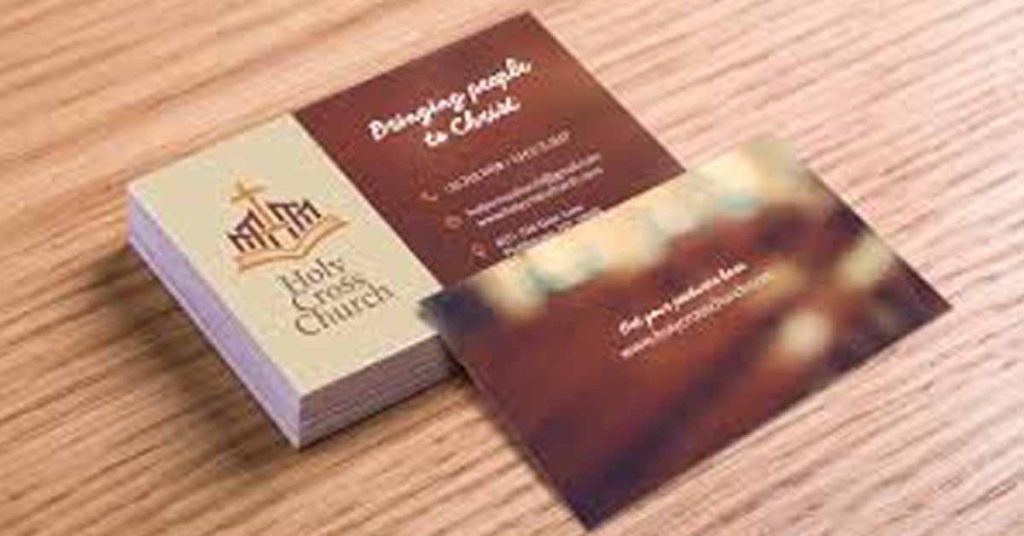 Salon Business Cards
Hairdressers, stylists, and barbers look forward to maintaining a strong relationship with their clients. Handing out a small, yet well-designed modern business card can boost your professional image calling for more regular visits.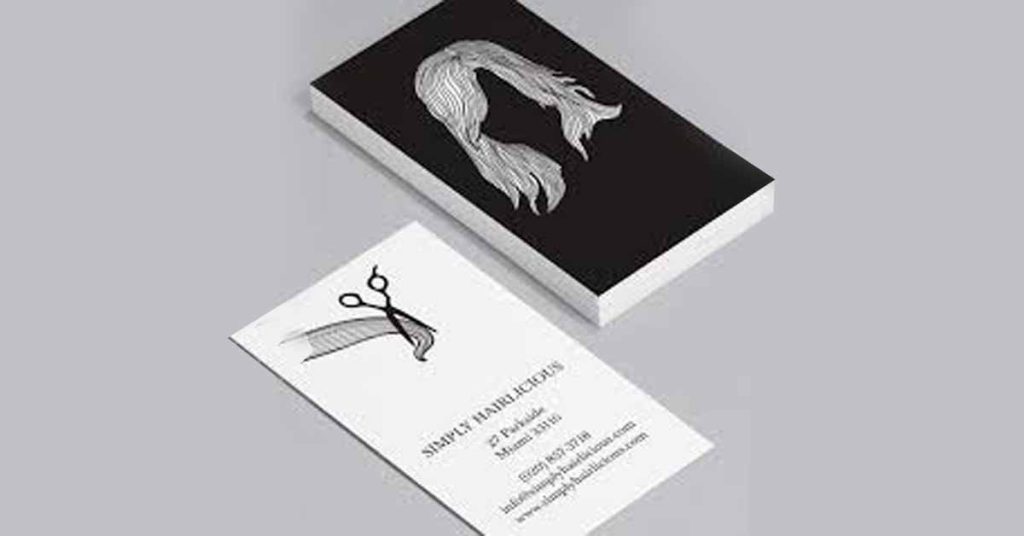 Classy, timeless, monochrome, custom illustrations-heavy, hairstyle-inspired, and pattern cards are the varieties one can explore. These are none less than a treasure to help your customer revisit your shop for a touch-up or cut.
Photography Business Cards
To date, photography business cards have a place in this world. While social media handles and websites overcrowd the advertising market, this method doesn't lose its old charm of sophistication and care.
In the photography business, constantly growing your client base is important. Adding your logo to all your photographs is enough to build brand recognition. The next is to solidify the relationship. And, for that, networking is equally important.
While social media keeps one on the go, there would be times when one would come across physical contact. Be it normal photography, or as big as a press conference, conversations turn into a pitch where a good modern business card stands to be the icing on top of the cake. Keeping this profession in mind, many come back with plentiful creatives and photos. Here's where sharing good business cards helps networking at ease.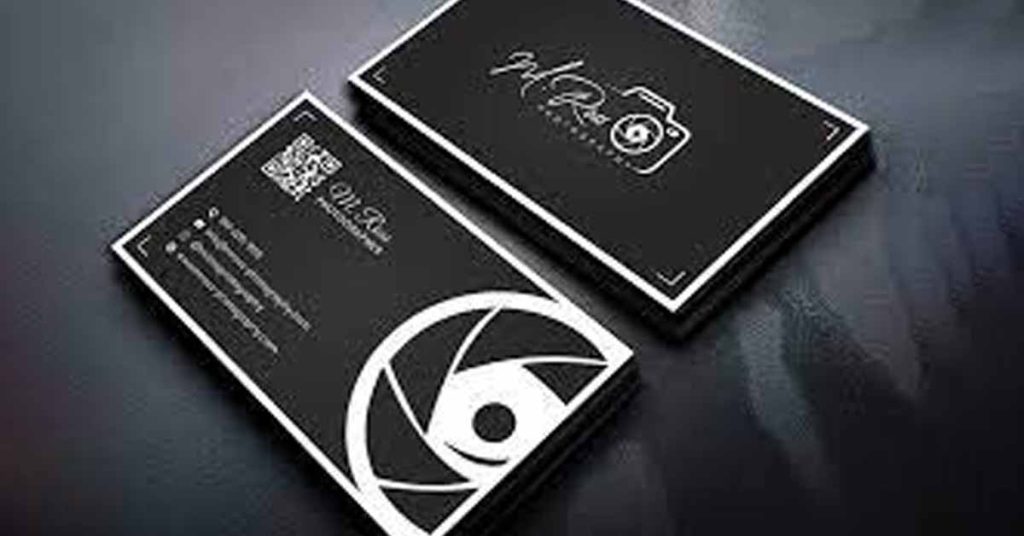 Landscaping Business Cards
The landscaping business has been growing in heaps and bounds. This $115 billion industry has made its way into becoming as competitive as others. This business mainly caters to landscape care and maintenance services, extending to the commercial sector.
These evergreen identities showcase a range of business-related elements, for example- green color palettes and tree/leaf elements to make the business cards brand-centric. It makes it a lot easier for your audience (neighbors, clients, and partners) to recognize your service and rebook without any challenges.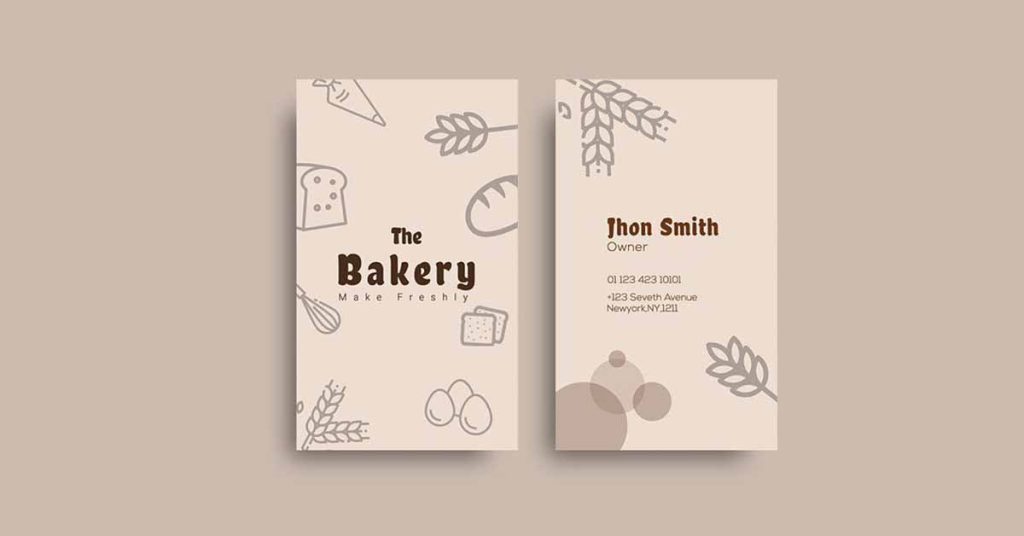 Construction Business Cards
Talking about the best construction business cards, these highlight noteworthy information, add credibility to your business, differentiate your brand from others, and build trust among employees. Even in today's fast-growing era, business cards are the first choice for creating an impression that reads "business" from every angle.
From choosing a minimalist design, unique shapes, materials, and construction-led colors, for example- black, gold, and maroon define what real business cards stand for. Smartly integrate typography for better readability and recognition.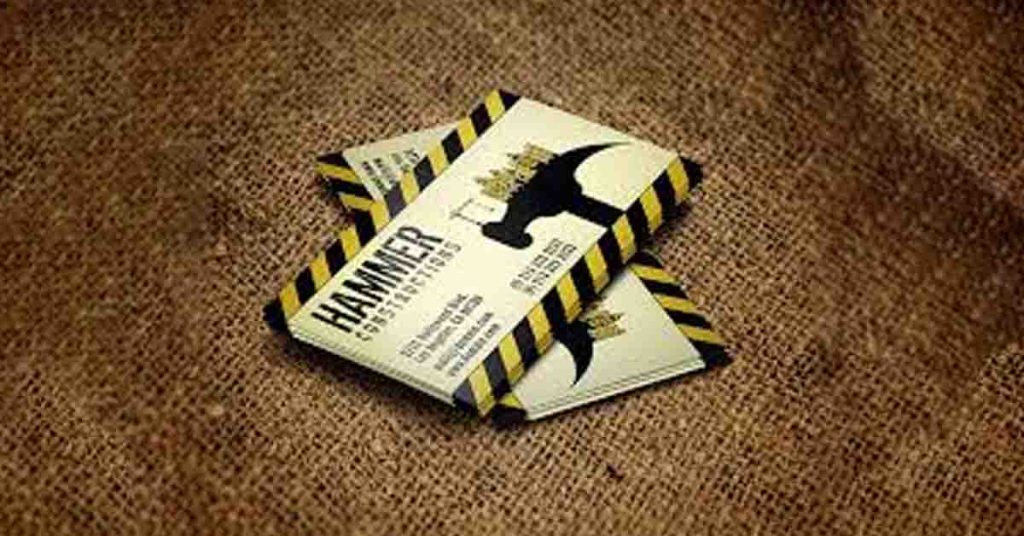 How to Design a Modern Business Card?
It's fascinating to witness the versatility of business cards as advertising and networking mediums in a world that sees nothing beyond the internet. Seeing its constantly growing demand, one looks at ways to build and grow their network at a fast pace. With newer businesses emerging and understanding the need for these tangible identity pieces, here are some easy-to-follow design tips to perfect your modern business card.
Design Fundamentals
As obvious as this may be, understanding the basic design principles like color, typography, layout, space, and balance can make a huge difference in a successful execution. Pay attention to the grid while designing for better alignment and positioning hierarchy.
Enough Room for Creativity
As said by the great Albert Einstein, " Creativity is seeing what others see and thinking what no one else ever thought."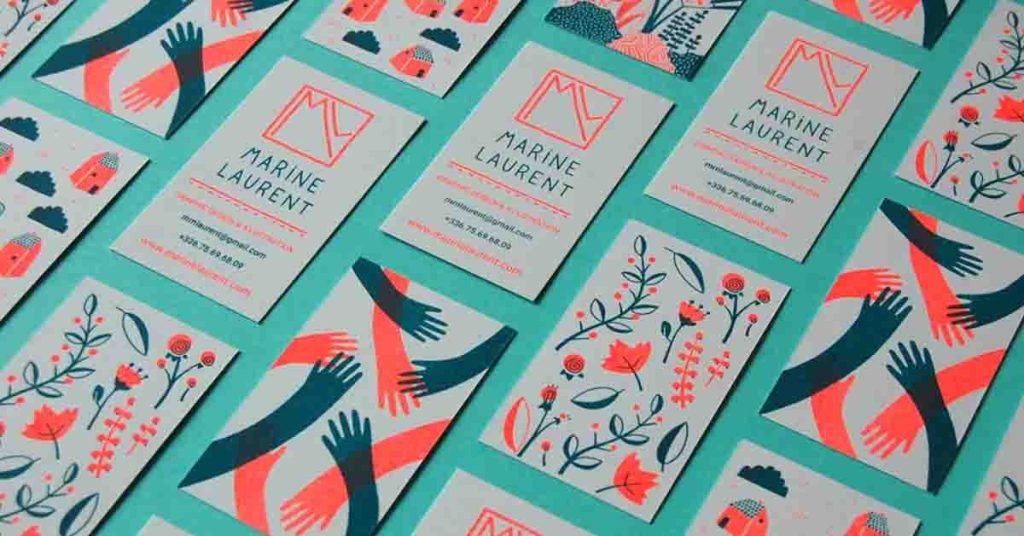 Do not let your creativity limit you to different colors and textures, think of creative ways to pass the information to your receipts to make a memorable impression.
Choose Quality over Quantity
Dreaming of having a remarkable business card, but choosing cheap materials comes at a heavy price. With chances of looking discolored and weary, these ultimately end up out of one's wallet and straight into the bin. So, choose good-quality, heavy-stock materials to print out your visiting cards.
For all those creative minds out there, go beyond the paper. Use plastics, metals, fabric, or wood for a special finish. Select the material that stays longer in one's hand rather than in the bin.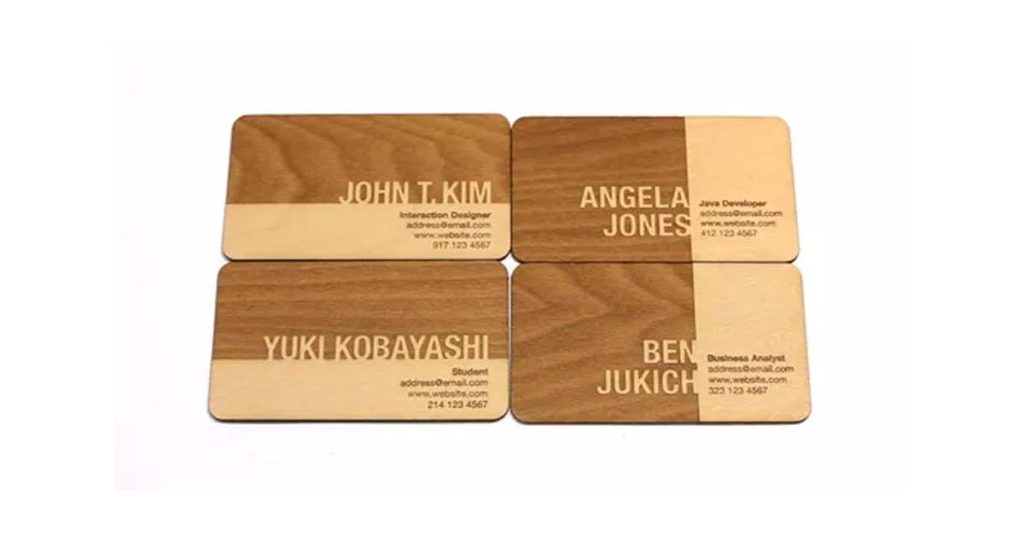 Keep it consistent
A business card is an extension of your brand visual identity so it must tie back to the design and brand guidelines set for your brand. Use the same color palette, typeface and fonts, icons, and symbols to align your business card. A slight disconnect can sow seeds of distrust. If you are yet to create a brand guideline, take a look at your existing brand assets like social media pages, websites, newsletters, documents, letterheads, and any other document to create a cohesive design.
Consider tactile style
Even a small piece of paper requires the best finishing touch to support the effort put behind it. Embossing texts or designs call for more time in the hands than in the bin. Using a die can give you the liberty to alter its shapes and sizes according to your preference. They can prove fruitful for your business in the long run; however, they are not pocket-friendly.
What should you include in a business card?
The ultimate goal of a business card is to sell your product or service. Generally, you'd direct your customers to the next step, which could be a call or a landing page. So, you must keep the information precise. Here are the must-include details for your business card:
Name and designation
Contact number
E-mail address
Business name & logo
Office address
Website link
Social media handles
Avoid adding unnecessary information that may confuse the recipient or add friction in their journey to reach out to you. For example, stick to the contact information you use for conducting your business. Do not include your personal contact number or email address.
What Makes a Business Card Stand Out?
Be it any form of business, you are always competing with several companies in the industry. Keeping this in mind, every minute detail plays a significant role in setting you apart and adds to your recall factor. Decoding these loopholes not only sets your brand on autopilot but also transitions into gaining better recognition and profits in the years to come.
Seeking ways to make your tangible identity card stand out? Here are some ways to differentiate oneself from the general:
Shapes and sizes
Generally, standard business cards are 55 x 85mm and have business-related colors with enough space for your name and contact details to direct you to the ideal sleek modern business card. While squares and rectangles are common, irregular and unique shapes have defined what a perfect business card looks like. Choosing these over normal shapes sets you apart from your competitors.
Personalization
White spaces are as necessary as information put on any business card. Add a greeting for a human touch. A simple "hello" can ease the recipient. Let the card speak for you. Additionally, you can use blank spaces as an island for notes, messages, or even appreciation.
Don't overload
Overcrowding your business card can be nothing less than a disaster. Having done this, there's less room for creativity and more for complexity. You need to focus on your primary motive and that catches one's attention quickly. Stick to relevant information. If it's not necessary, remove it.
Attractive Logo and Aesthetics
One should ensure that their logo and brand aesthetics go well with what one represents. From specific color palettes to eye-catchy logos, these small details boost your business to newer heights. Avoid stock images as they are not unique since other businesses can use them too. Why don't you subscribe to Design Shifu for customized logo design? You get unlimited graphic designs including logos, illustrations, brochures, pamphlets, and a lot more. Check out the plans here.
Wrap up
With distinctive colors, designs, and patterns to boost your corporate/social identity, a good modern business card gives your business the boost it needs. We have covered everything you need to know about modern business cards and how you can design one for your business to reach a wider audience.
Scroll down to spark your creativity and start designing. Use the old-fashioned pen and paper to pour down all your ideas and move to digital software for the final touches. You can also seek professional guidance. From being versatile in every aspect of your business to choosing distinct aspects in designing the best business card, excellent professional design services guarantee you A+ results in no time. So, why not take help from Design Shifu to design a business card for you? You get unlimited graphic designs and a dedicated designer to take care of all your design needs.
Let's make business cards more than just a boring piece of paper passed on from one person to another to publicize who you are and what you bring to the table.