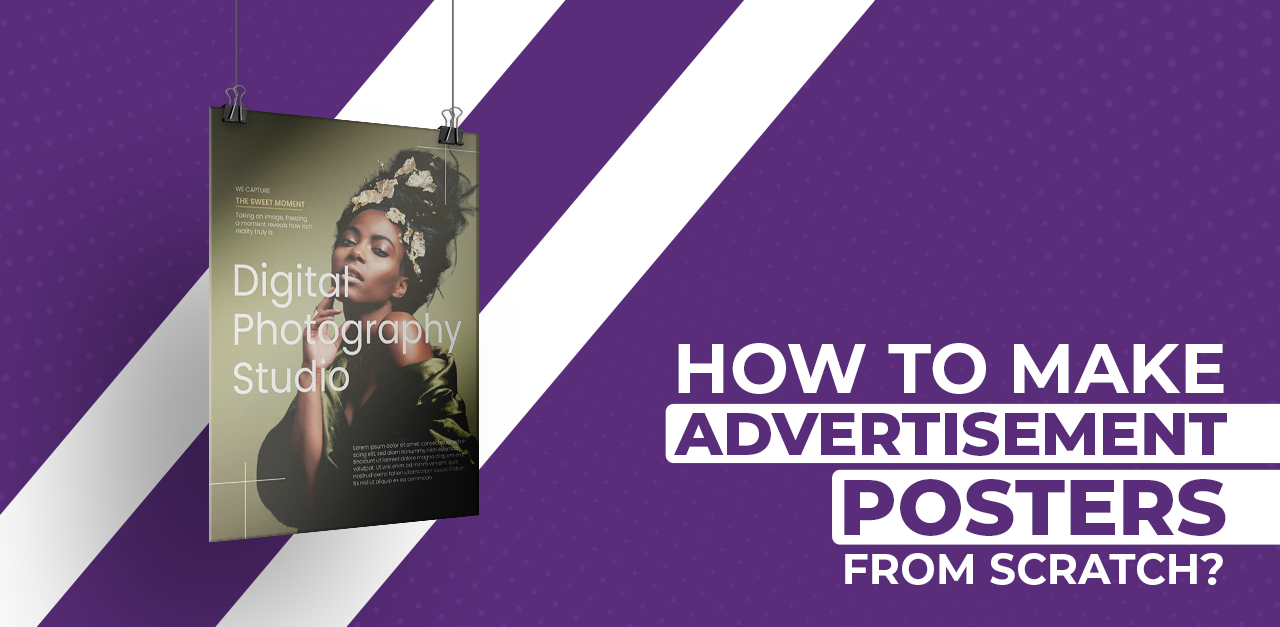 We see posters everywhere, on the streets, at the mall, outside the movie theaters, and in front of shops. Posters are a great way to advertise for small businesses that want to connect and reach out to a much closer crowd.
While designing posters is cost-effective with potential returns, you might find the process daunting. But don't worry, we have simplified the poster-making process for beginners and experts in this article.
Scroll down to learn useful tips on how to make advertisement posters. You will also find some inspirational poster designs to get you started.
How to make a poster from scratch?
Before we begin on how to make advertisement posters from scratch; make sure you pick the right design tools. People who are usually familiar with design software use Adobe InDesign/Illustrator or Photoshop. However, if this software is too complex for your workflow, you can use free online design tools like Canva, Visme, or PicsArt, which offer design templates and ready-to-use graphic elements.
Now that we've cleared up the tools, let's get started:
#1 Define your purpose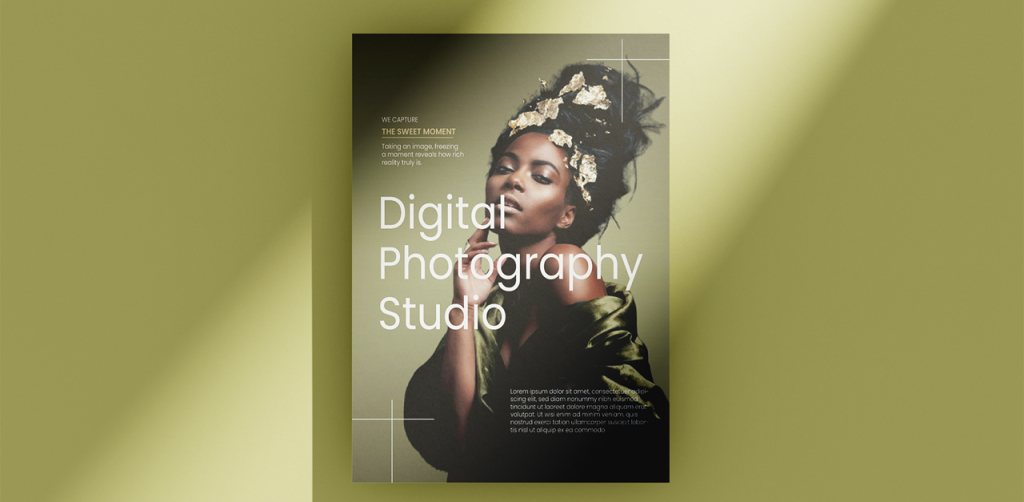 Are you going to invite the town for an open mic at your store? Is there a SALE next weekend? Or are you planning to open up a new store somewhere in the area?
Having a clear purpose will allow you to refine your communication and give you direction as to what elements must be used in the poster design.
A high-resolution picture of a woman as a centerpiece with a short copy in the foreground clearly conveys that it is an advertisement poster of a photography studio.
#2 Know your target audience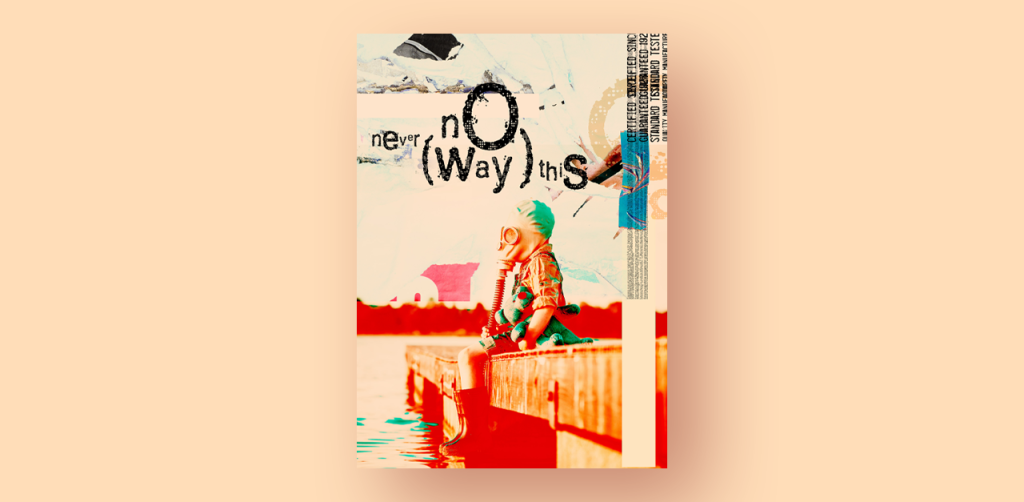 Understand your target audience and their preferences before brainstorming ideas to narrow your design choices. You can have a smart and quirky poster design in mind, but for example, if your consumer base is senior citizens looking for healthcare services, it won't make an impact. Solid colors and loud fonts would have been a better choice. Similarly, this poster with vibrant colors and funky fonts will resonate with a younger crowd.
#3 Determine dimensions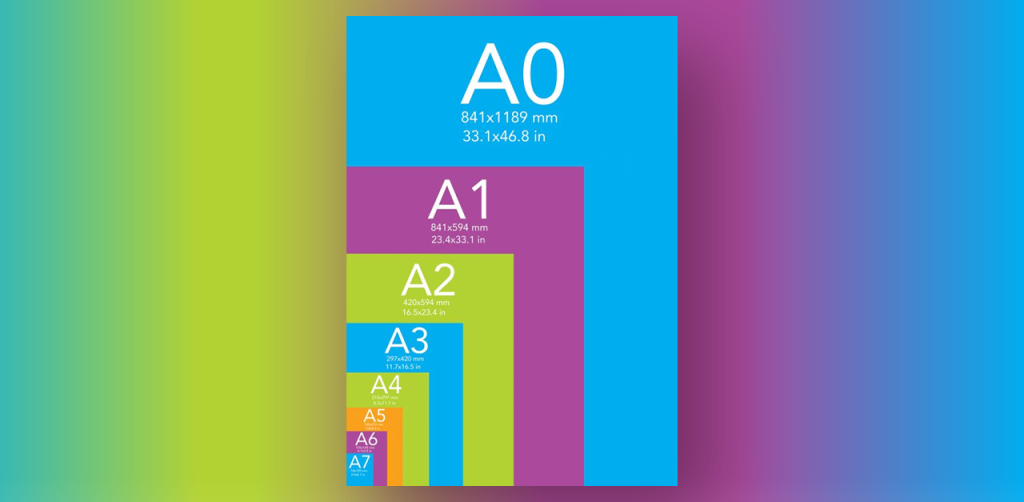 Although there are no set dimensions for advertisement posters, some printing presses only allow certain standard sizes that you may need to adhere to. Some of these sizes are 11×17, 18×24, 24×36 and 27×40 (in inches). Consider the place where your poster will be printed or published. 11×17 is preferable if you're pinning your poster on a community board, whereas 27×40 is used when placing it outdoors or at a bus stop.
#4 Pick the right color palette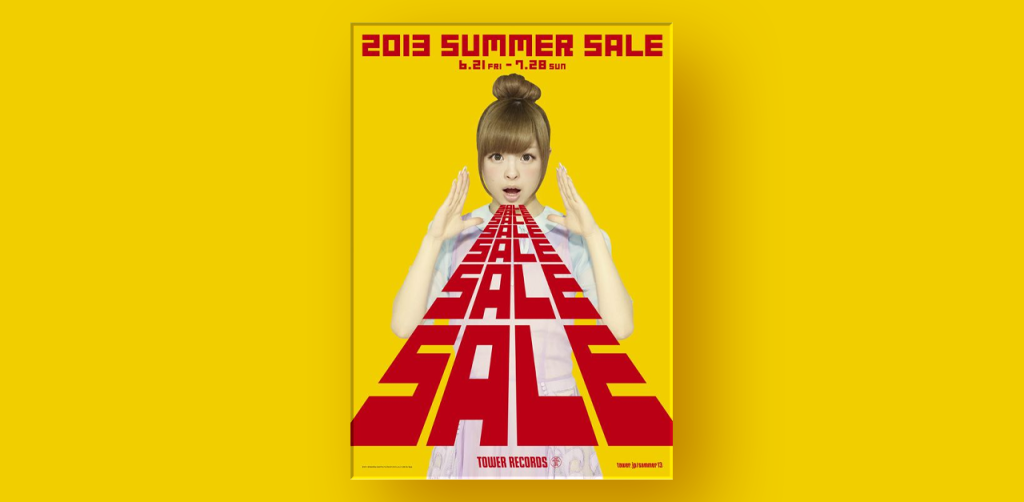 Colors create the environment for your poster design. Some studies suggest that 90% of the time colors are responsible for creating the first impression. 84% of consumers buy your product because they found the colors in a design attractive. When you are learning how to make advertisement posters, choose your brand colors strategically. Try to add bold hues of yellow and red when you create posters for SALE or discount offers.
#5 Choose aligning font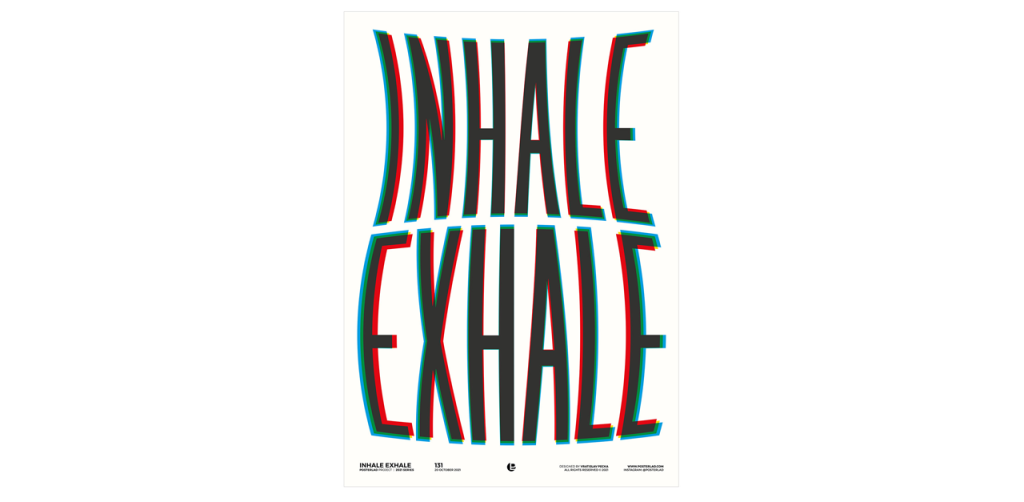 Typography is the linchpin to brand communication and can make or break your poster. The purpose of your poster is to communicate a message. Pick a bold typeface for the heading to keep it visible from a distance and create a hierarchy of fonts based on the priority of information.
#6 Identify your sharing platforms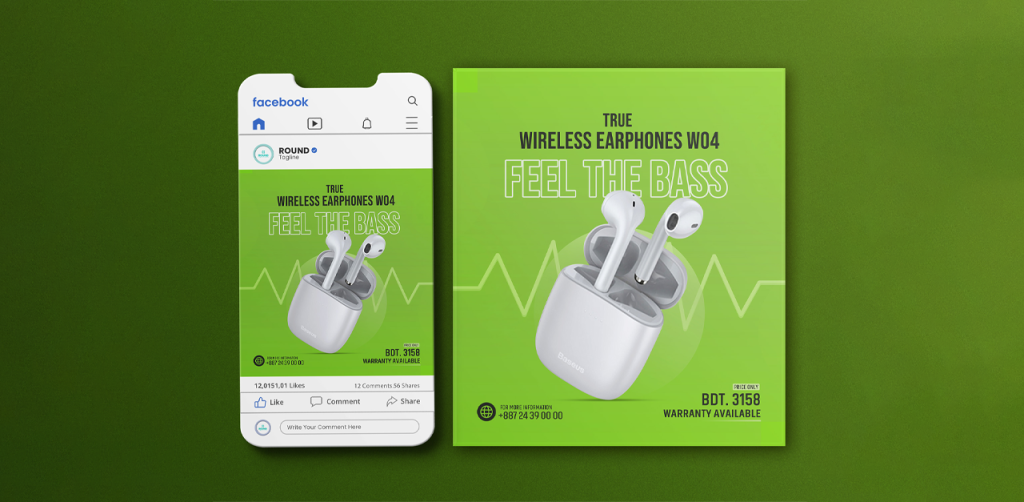 Before beginning your advertisement poster, make sure you are clear on which platforms to display them. A print flyer is very different from a poster on Facebook; hence ensure you optimize your poster design based on the desired platform.
Now that we've covered the must-dos before designing, this guide will help you start or elevate your existing design.
Decide on the layout.
Once you pick your online tool, you can search for poster designs for inspiration or look for templates in the website's search box for your business poster and customize it as per your liking.
Add your text.
Craft the messaging for your poster. Keep it short and attention-grabbing. Select the 'Text' options from the design panel and add/edit/delete. Change the font style, color, size, spacing, border, and other attributes to keep it on brand.
Add graphic elements or photos.
Use custom illustrations and photographs to entice viewers. Place visuals strategically to guide viewers' eyes to information.
You will usually find a sidebar on the interface of your design tool; where you can select various icons, vectors, shapes, and other elements to enhance your poster design.
Why not take help from Design Shifu to design graphics and illustrations for you? Get unlimited graphic designs and a dedicated designer to take care of all your design needs at just $399 per month.
Customize it in your brand.
Add your brand color palette or the colors you've decided to the design. You can use a color picker to set the right shade. Also, include the logo, website, address, social handles, and contact details.
Add a call to action.
A CTA is crucial to direct your consumer to take the next step. For example, if you are making a brand awareness poster, you can guide your consumers to your website by adding ' Visit website, Sign up, Buy now; etc.'
It's ready to print!
Download your poster design by adjusting the resolution and the file type. Publish and send for print.
Best practices for designing a poster
Use grids to maintain balance, consistency, and spacing.
It is easy to get lost in terms of communication in a flat poster. Use contrast through colors, typeface, and pictures to direct the audience's attention.
When using images, ensure they are of good quality and resolution because expanding and contracting images can make them look pixelated and ruin your design.
Adding too many elements, images, or text to the design can make it complicated, and you can lose the purpose of communication, making it a hassle to read the content. So, keep your design simple and your message concise.
Ensure negative spacing is used judiciously for a clean and readable design.
Wrap Up
It is not necessary for you to follow hard rules when creating your advertisement poster design. The only thing you need to do is explore them and find out how you can use them effectively.
Design Shifu is the best graphic design partner for your organization if you need more than an advertisement poster.
In addition to marketing materials, you can also get a website (or refresh) on the plan, as well as custom illustrations tailored to your brand. For a fixed monthly fee, you'll get it all. You can join us like other brands by signing up for a Design Shifu plan.