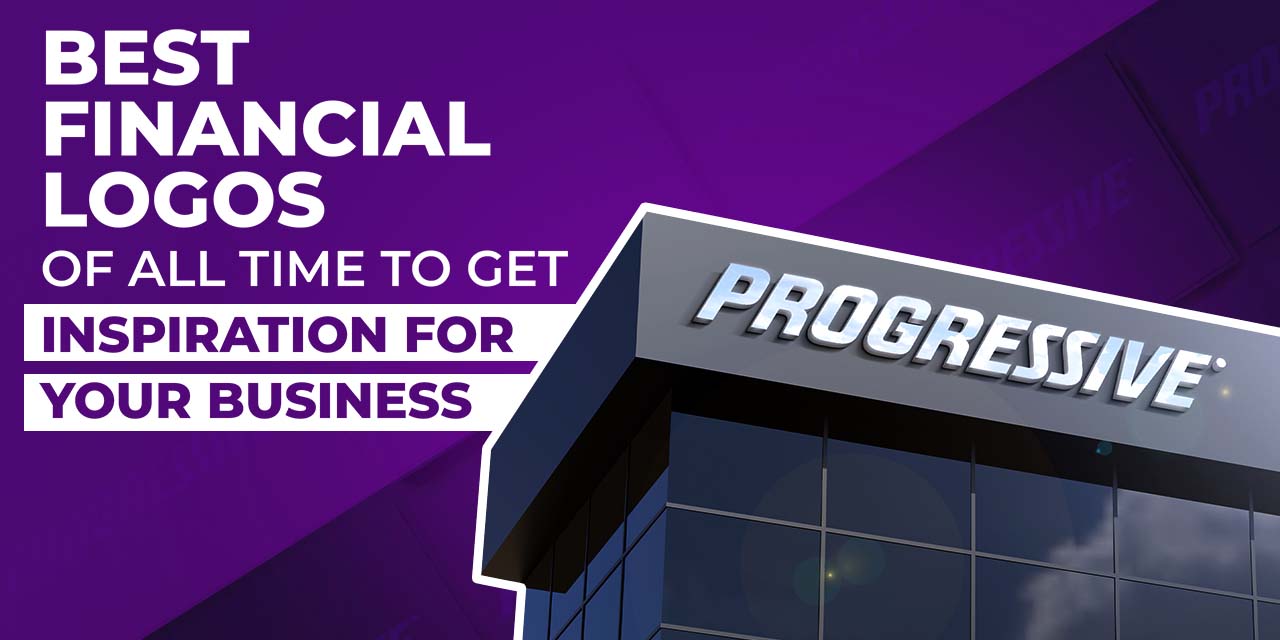 Businesses can represent their organization and 'what they do' through a graphical representation that is easy to decode and memorize — a logo.
Every business, whether small or big, must have a logo. In most cases, a logo consists of either symbols or stylized words, or both. The key is to build a reputation, be recognizable and establish a position in your industry.
In the finance industry, businesses often want their logos to appear authoritative, robust, and reliable. A clown with a colorful hat could be entertaining, but it won't convince your audience to entrust you with their wealth. So, your logo must align with your business interest.
Read on to discover the best financial logos of all time and tips that make them effective and powerful in the industry.
Best Financial Logos of All Time
Credit-card Company Logos
Chase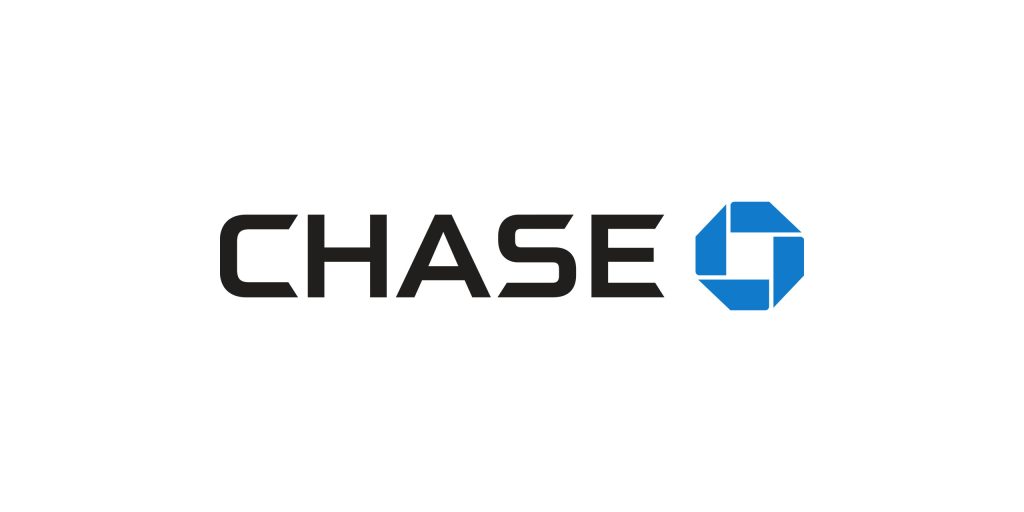 At first glance, this logo seems too basic, but at a close look, you'll discover the complexity behind it. The blue geometric pattern depicts cash flow, unity and eternity. Circular and rectangular forms convey reliability and strength. They've carefully chosen the color blue to evoke a sense of security.
Wells Fargo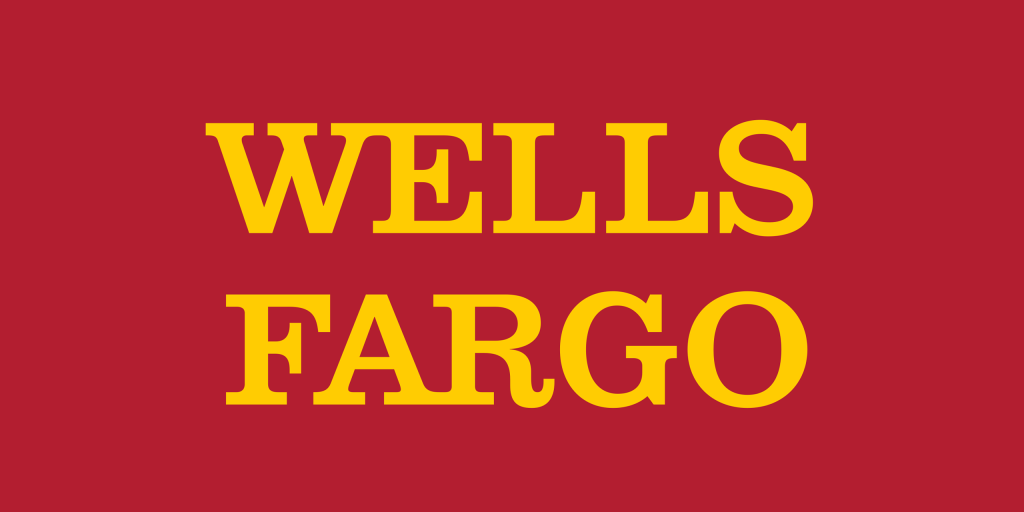 Wells Fargo's new logo, redesigned in 2018, is a minimal typographic logo. The classic sign is now drawn in yellow without any additional details, and the motto was also taken out to create the logo more elegant, fashionable and minimal.
Less is more when it comes to logos.
A financial logo should have a level of sturdiness that you can achieve with a minimal design. Break down the detailed elements into simple geometric shapes like Chase or play with typography like Wells Fargo.
Insurance company logos
The Berkshire Hathaway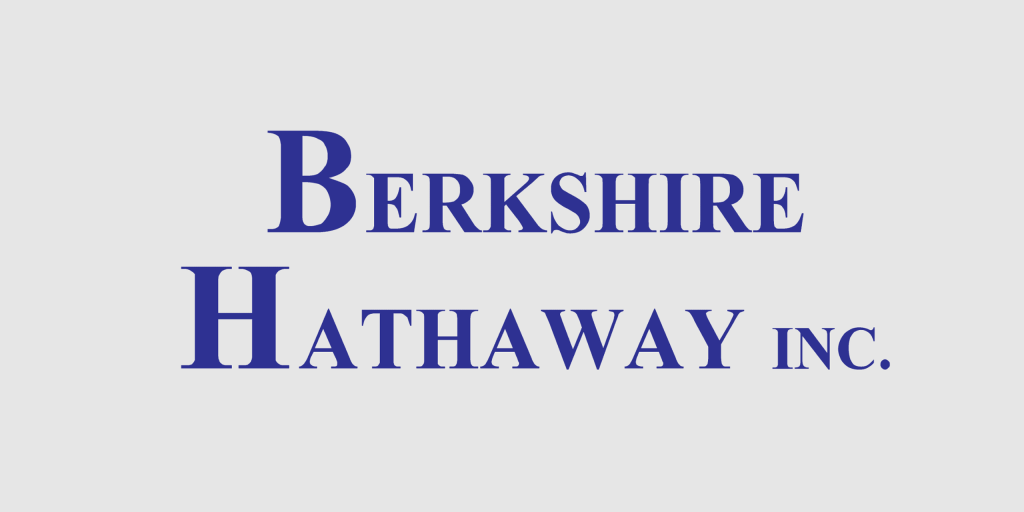 The logo of Berkshire Hathaway is a simple dark blue wordmark in New Times Roman font placed on a neutral white background. It is clear, reliable, and unforgettable. The logo might appear straightforward with no special effects; however, the designer has carefully chosen the typography and colors to celebrate its history and evoke reliability, security and a sense of professionalism.
Progressive Ins Group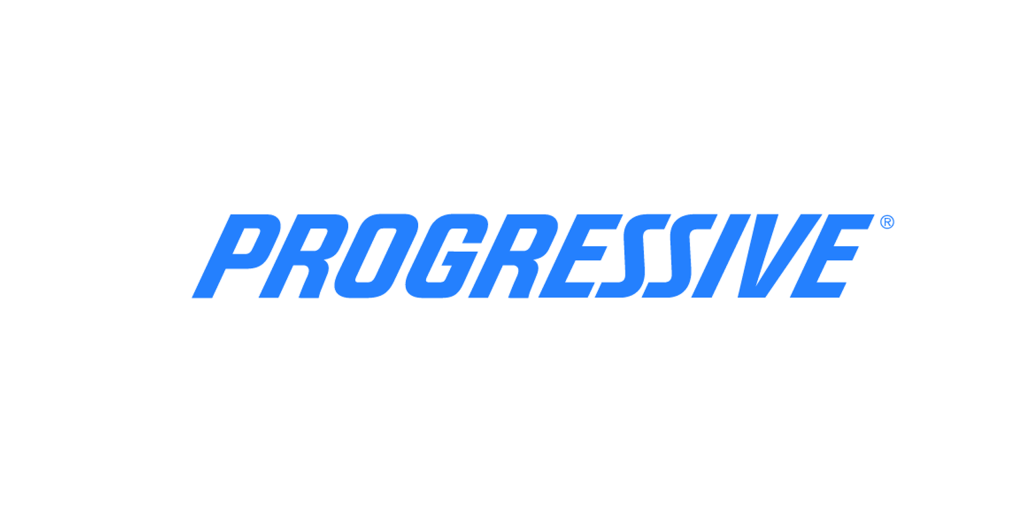 An italicized wordmark logo without any distinct components, Progressive Ins Group's logo effectively attracts its target audience. The italics demonstrate dynamism and movement, serving as a visual reminder that the organization specializes in offering insurance for moving objects, like motorbikes and boats. In addition, it is legible and easily recognizable.
Liberty Mutual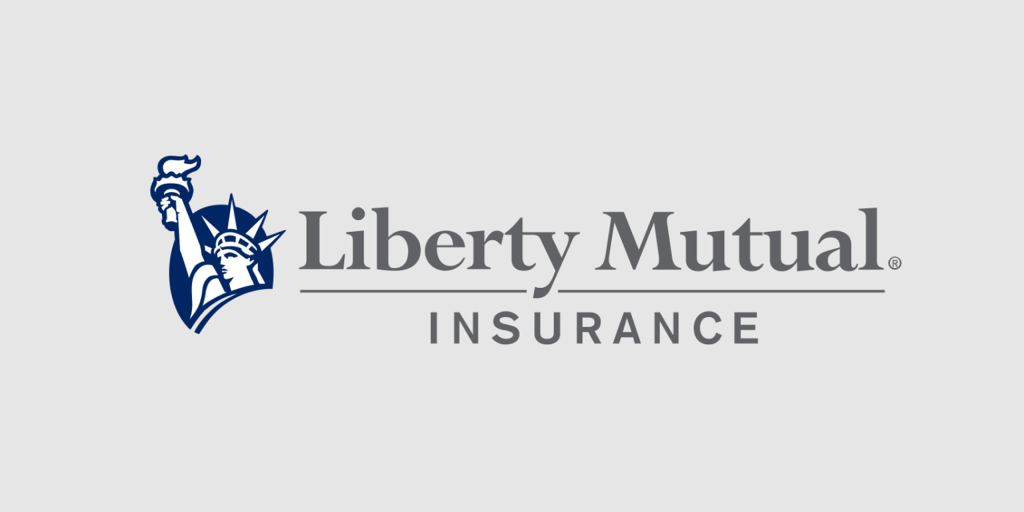 The logo draws its power from American patriotism. It caters to the idea that the company's values align with the core values of Americans. Those who work in Liberty Mutual or are associated with the insurance company enjoy the right to make their own financial decisions. It is an excellent example of a combined logo with type and graphics.
Always consider the visual identity.
How do you want your audience to view you? What do you want them to think when they contact your business? Use typography, colors and visual symbols to convey those emotions. Ensure your logo adheres to your values, is authoritative, and inspires trust in your audience.
Financial Technology Logos
Stripe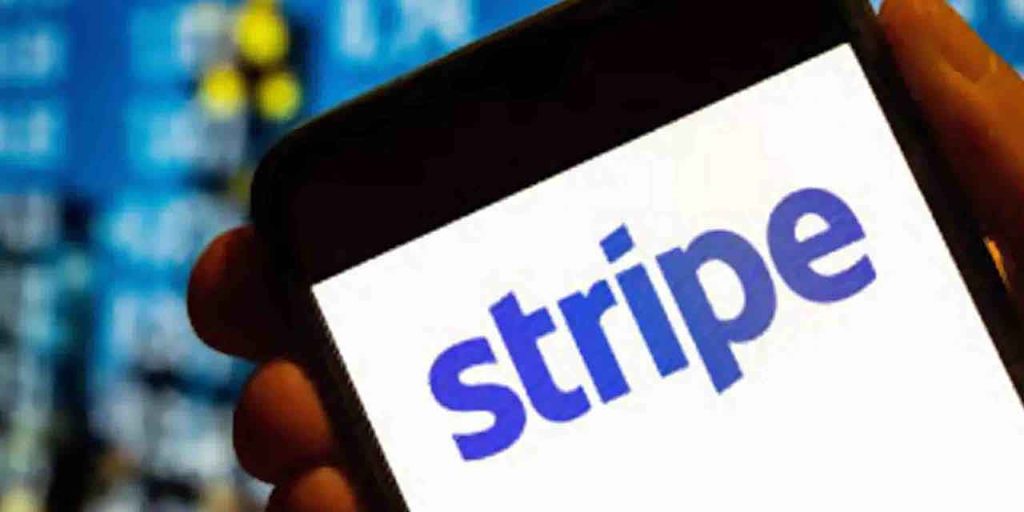 Fintech is an evolving industry, and most traditional financial institutions are exploring new technology to integrate into their existing models.
One of the popular FinTech brands is Stripe. The distinctive feature of its logo is the color — a striking combination of blue and purple, which is uncommon in the industry. If you look closely, there are minute details in the typeface of Stripe's logo, for example, the diagonal line in "t" and the dot in the letter' i'.
Klarna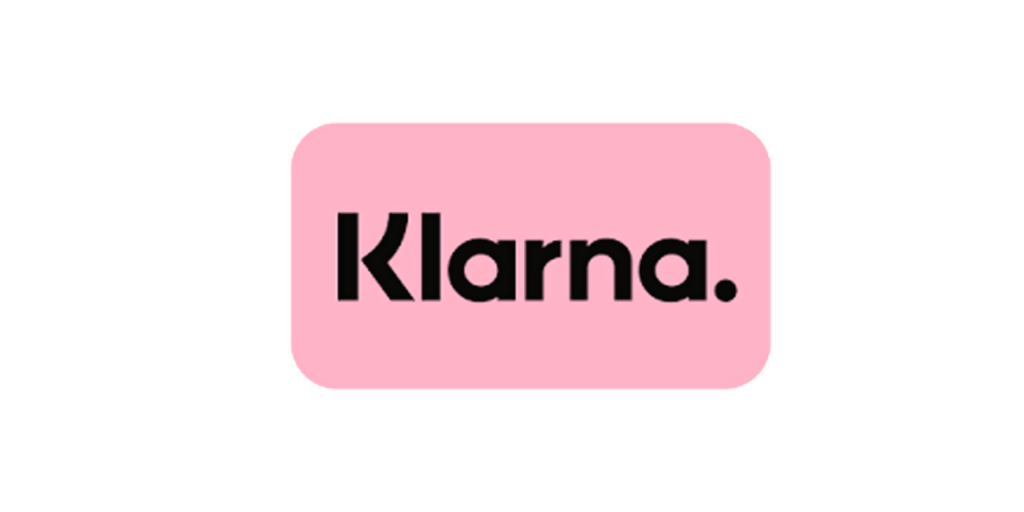 The Klarna logo's bold, contemporary sans-serif lettering is set in a stylish, bespoke typeface, with the letters having broad, curved lines and straight cuts. The color scheme of Klarna's logo is black and white, which looks authoritative and professional and conveys a sense of stability and dependability, an ideal choice for a payment-related service.
Prudential
Prudential conveys its motto, "Let Prudential be your rock," through its logo — the mountain symbolizes their sturdiness, toughness, and endurance. They also choose a blue and white color scheme.
The right color scheme is a game changer.
Color schemes can be a game changer or a deal breaker; therefore, be careful when picking colors. Neither be too vibrant nor too dull. Refer to color psychology and the symbolism of different colors while designing your financial logo. Select colors that go well with your brand values.
Financial Inclusion Logos
Banking logos
Deutsche Bank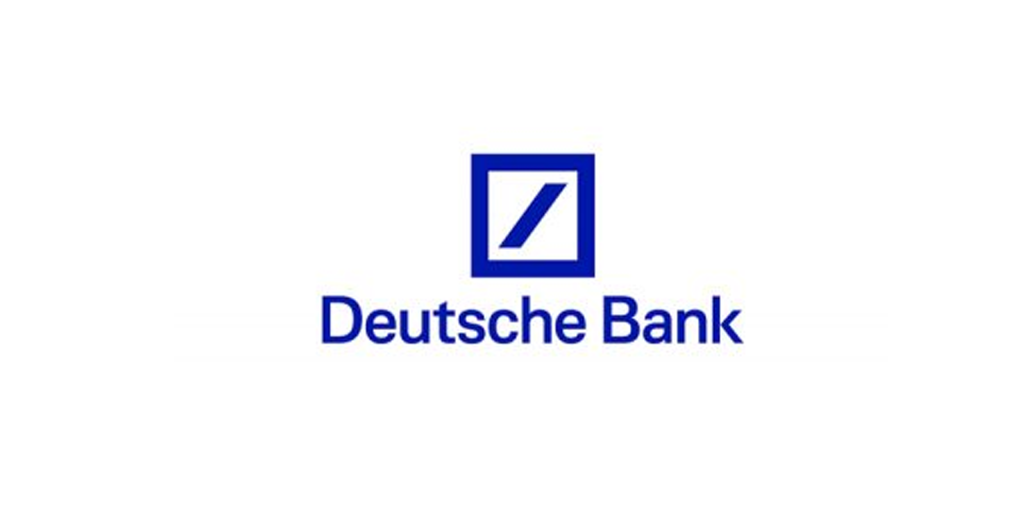 The logo highlights the unique position that Deutsche Bank holds. The diagonal line conveys that this financial institution is focused on executing its line in the financial "sea," even in a challenging economic environment. The square stands for stability.
Union Bank
The Union Bank logo was designed to be both universal and simple. The stylized letter "U" suggests a burning fire or a flower blooming. A single image is made up of two different components. This is the belief of UnionBank: working together with diverse and unexpected partners and investors.
Bank of America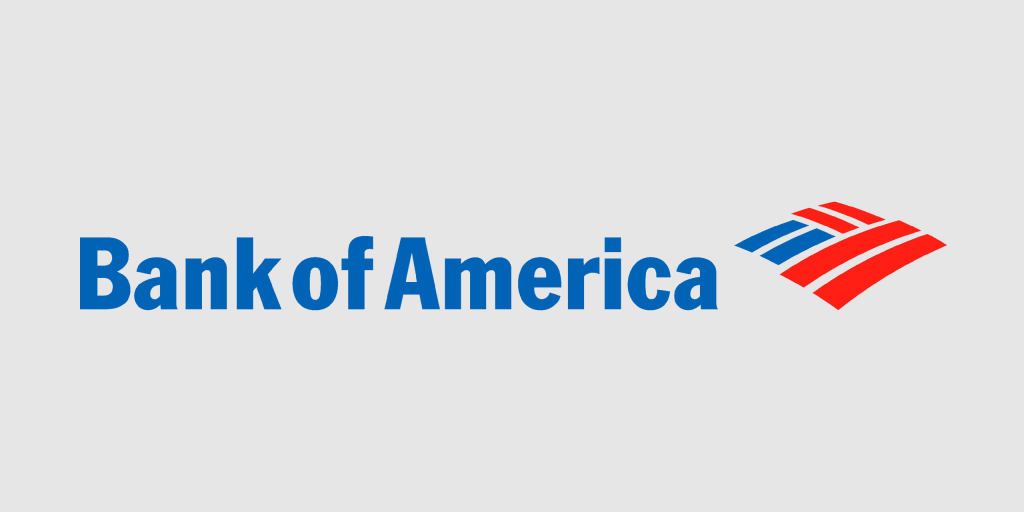 The nation's patriotism inspires the name and logo of Bank of America. The bank is associating itself with American ideals by changing the American flag. The rectangles also represent a farmer's field, which speaks directly to their target market of farmers.
Be extra careful while selecting symbols & icons.
Humans memorize visuals better than words, so while designing your logo, make sure you add symbols or graphics that are impressionable, just like how Bank of America does. Use a symbol that advocates for your business morals and values in your absence.
Financial Consultancy Logos
KPMG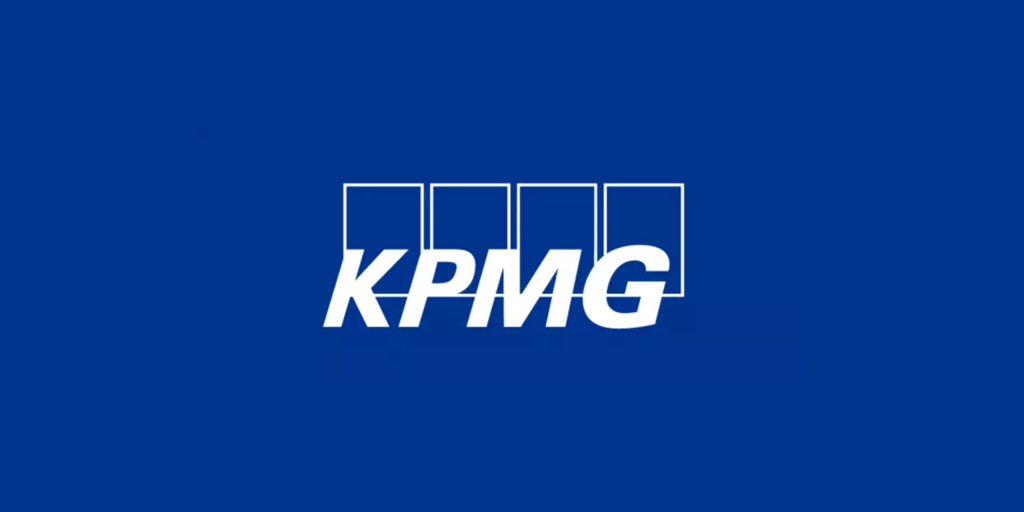 The KPMG logo is a formal wordmark-type logo. An italicized sans-serif typeface in all capital letters is positioned over a background made up of four vertical rectangles. The logo features solid and straight lines to convey strength and generate trust among its prospects and clients.
Ernst & Young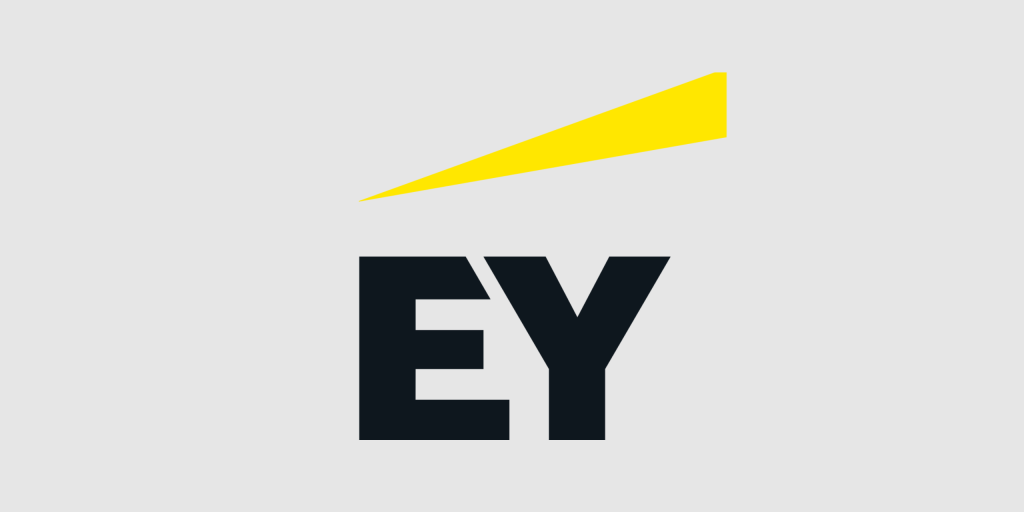 The name, in the words of EY, "provides uniformity and ease of usage." This seemed appropriate because the name had already been abbreviated to E&Y and EY in several sources. The new EY logo has the words "Building a better working world" in gray alongside the initials "EY" in huge block type. The yellow triangle above adds a vibrant and lively touch.
Deloitte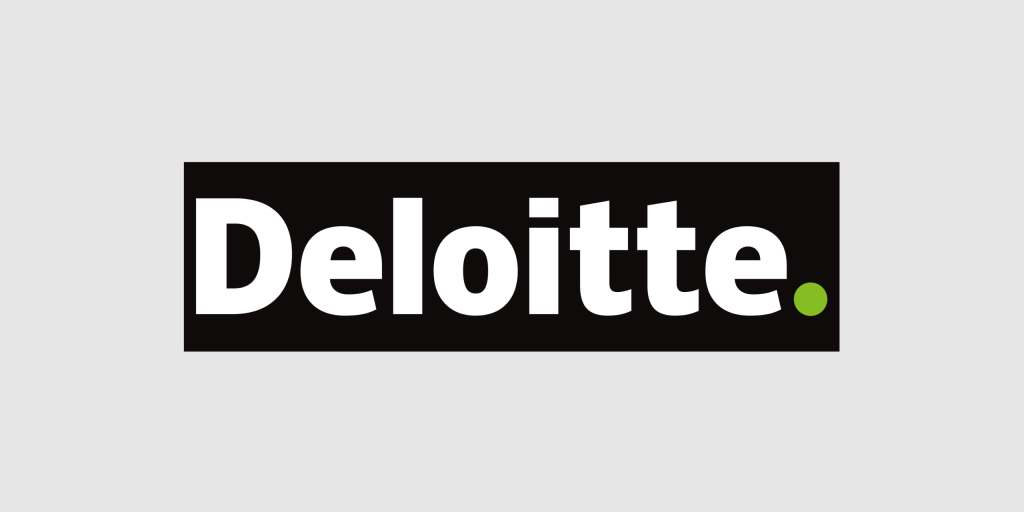 Deloitte has been using its logo since 1993. It is plain but instantly identifiable — a bold title case wordmark with parts of the corners chopped diagonally in a unique sans-serif typeface. It is accompanied by a solid lime-green dot, representing growth, riches, and advancement and giving the black logotype some distinction.
A distinctive touch goes a long way.
You can keep the majority of the logo quite subtle and yet create a visual interest with a smidge of vibrant color or a uniquely angled primary shape, just like Deloitte with its solid lime green dot at the end of the inscription.
Typographical financial logos
American Express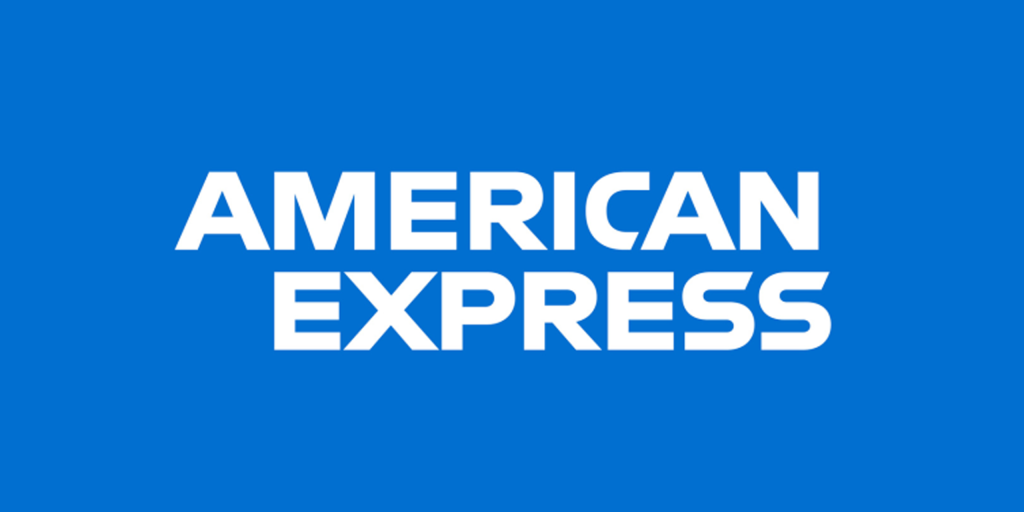 Since the company's inception, American Express has emphasized its visual branding, including its logo. Over the years, the logo has been rebranded several times. From a Roman gladiator to a minimal wordmark logo, the goal has always been to let customers envision the promising future and encourage them to invest,
American Express' current logo is a title case wordmark with a bold white outline enclosed in a blue square. The white outline adds visual interest and draws attention to the name. The blue represents success, joy, optimism, and independence.
Allstate Ins Group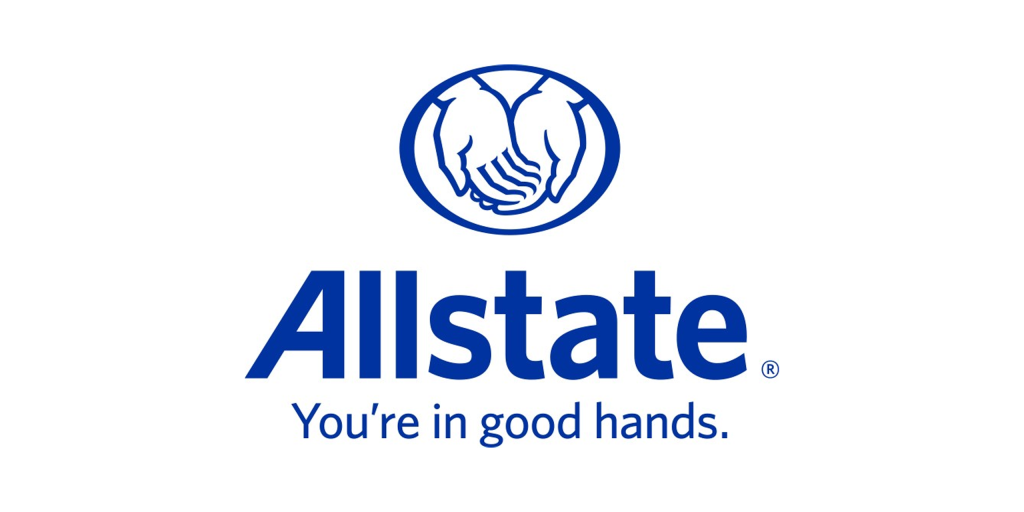 The second largest property and casualty insurance company, Allstate too, has undergone rebranding multiple times; however, it has stuck to its visual components. You will notice that the clean, bold sans-serif font resembles the FF Real Head Pro Demibold, except for the letter 'A,' which adds to its uniqueness. The right bar of 'A' is straight, whereas the left bar is diagonal, offering movement and vitality to the overall logo. The classic shapes and distinct cuts of the letters convey professionalism and power, indicating a self-assured and reliable organization.
Lettering is essential
The font and typeface play an important role in symbolism. For financial businesses, a solid font goes a long way. Ensure that your font is readable, scalable, and assertive. It should orient with your business venture.
We suggest you avoid quirky and decorative fonts as they might appear unprofessional.
Modern financial logos
Ally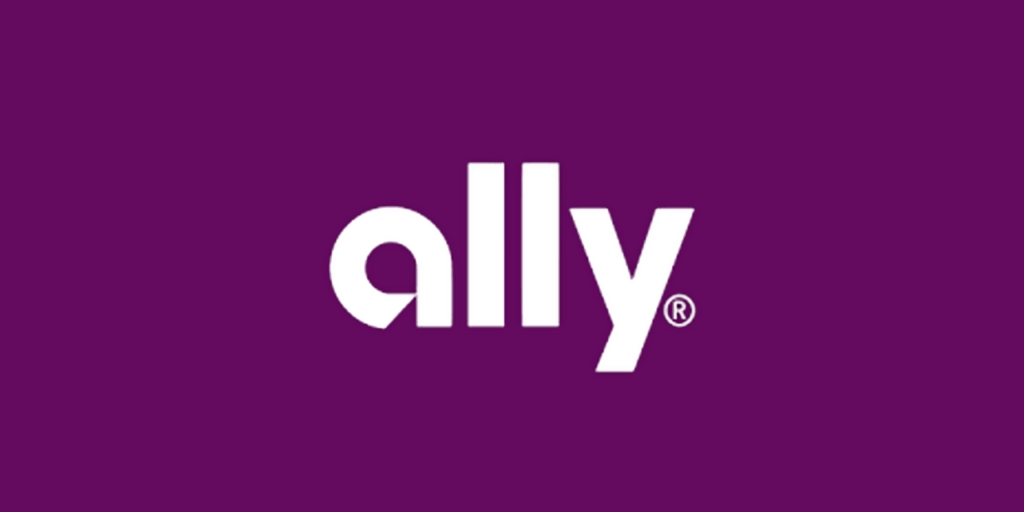 This mobile bank's custom logo is a terrific example to look up to. The playful curve of the letter 'a' compensates for its simplicity. You can easily recognize it on social media and business cards. In a market oversaturated by blues and grays, Ally boldly chooses a distinct purple color to stand out from the crowd and give the organization a modern look.
Monarch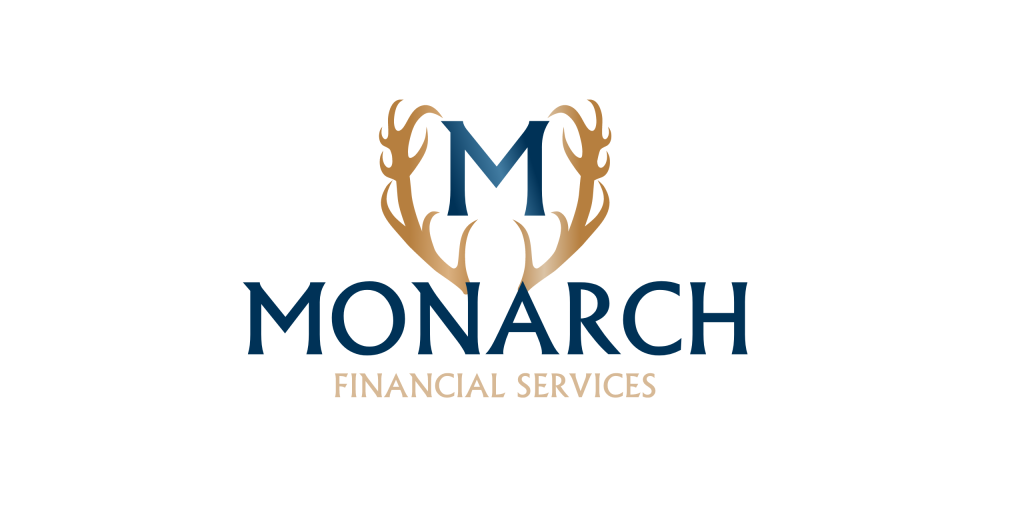 Monarch Financial Services has a unique combination of the company's name, monogram and reindeer's horns that illustrate wisdom, stability, and resourcefulness. In addition, unlike common financial logos, Monarch's logo uses gradients to create a soothing effect.
Keep it contemporary
Like your business, keep your logo relevant and up-to-date. Brands like American Express and Allstate rebrand themselves to connect with their new audience. You can update the colors, typeface and symbols. However, do not fall for trends that may come and go. Instead, dive deep into the principles and follow them.
How can you create a stunning financial logo for your business?
Your logo is the visual representation of your brand that promotes and advocates for you 24/7 in your absence. Here are some tips and tricks for you to create an impressive logo for your business.
Use your logo to represent your company
Does your logo visualize your company's purpose, vision, values, goods, and services? A good logo effectively and succinctly conveys your business' message to its intended audience. List down your core values. Ask your colleagues and friends to review the logo and their thoughts. People should be able to identify your logo and brand personality by looking at them.
Analyze your competitors' logos
Before designing your logo, look at your competitors' logos. Our goal is not to copy them but to observe their logos' layout, design, color schemes and other elements. Pick on what works for them and what doesn't. Use this to avoid designing a logo that blends into the crowd.
Use Pantone colors
Digital and print formats have different calibration settings, which often lead to variations in the color scheme and might create inconsistency in the brand's identity. Therefore, stick to Pantone colors so that the logo on your website, social media profile, company posters and business cards look the same.
Avoid cliches
Many business owners pick up the common design elements and icons while designing the logo to be on the safe side. Unfortunately, this leads them to mix with the crowd. While researching your competitors' logos, list down the overused components. For example, an icon of coins, joining hands or Times Roman Typeface. Steer clear of the repetitive elements.
In addition, avoid using stock images and vectors. Instead, use design software like Adobe Illustrator or seek professional help to get original custom designs. You can also subscribe to Design Shifu and get UNLIMITED GRAPHIC DESIGNS for just $399 per month. Get the range of graphic designs like your financial logo, business cards, social media pages, flyers, websites and other assets.
Keep it simple
We often try to squeeze too many details and messages into our logo, which dilutes the look and feel of the logo. Try to simplify the message before designing. Stick to 2-3 colors and minimal design elements for maximum impact. Do not go overboard with intricate details.
Be unique
A great logo should communicate the audience's thoughts clearly and immediately. Although the logo should illustrate what your business does, it doesn't have to be explicit. Companies use abstract icons and symbols to express their messaging. Play with typography, shapes, colors and symbols. Try to pull them together in unique ways.
Check out our list of unique logos for inspiration. Since your logo will represent your brand forever, leave breathing room for modifications that you may need as your business expands.
Best Practices for Financial logos
Once you have designed your logo, go through this list to reach perfection. The following tips will ensure that you make the best out of your logo:
Keep it scalable
You will use your logo in almost all your business assets, for example, website, letterheads, emails, business cards, campaign posters, etc. So, the size for each material would be different; hence, your logo must look appealing in all sizes. Once you design your logo, create multiple variations of different sizes to see how it looks. It shouldn't be too plain that it loses its originality at a large size or too small that you may lose out on information.
Preserve readability
Often, business owners, in hopes of making their logo 'pop,' compromise on readability. Legibility is an essential factor for an effective logo. So, make sure you leave enough room between elements to make it understandable from a distance. Avoid fonts that hamper readability.
Since you will use your logo in several sizes for different brand assets, ensure it does not get cluttered in smaller sizes.
Make it relevant
A great logo is modern yet timeless; that is, it associates and connects with the contemporary audience and still possesses the qualities of a timeless design that doesn't become a passé with short-lived trends. Familiarize yourself with good and bad trends in the graphic design industry to make informed decisions. Stick to elements that will not fade away within a few months.
Maintain consistency
Predictability is revered for maintaining brand consistency. Consumers develop confidence in your brand as a result of consistency, and this trust results in more favorable perceptions of your brand. If you have established brand guidelines, adhere to them while creating your logo. Select design components that orient with your brand voice and personality. For example, a minimalist FinTech insurance company will create friction in its brand messaging by creating a retro decorative logo.
Wrap up
We have compiled a list of the best financial logos of all time to help you design an awe-inspiring logo for your business that builds brand recognition in the market. Our tips, logo ideas and guidelines have laid the groundwork for you to get started.
Take out your pen and paper and start designing. Create as many designs and do not worry about the quality. You will eventually find a unique design. Try combining different techniques to find a unique style to stand out.
With careful thought and execution, you can create a compelling logo that people will instantly recognize from miles away. If you already have too much on your plate and designing a logo seems daunting, why not let Design Shifu help you? Get a dedicated designer and unlimited graphic designs for just $399 per month.