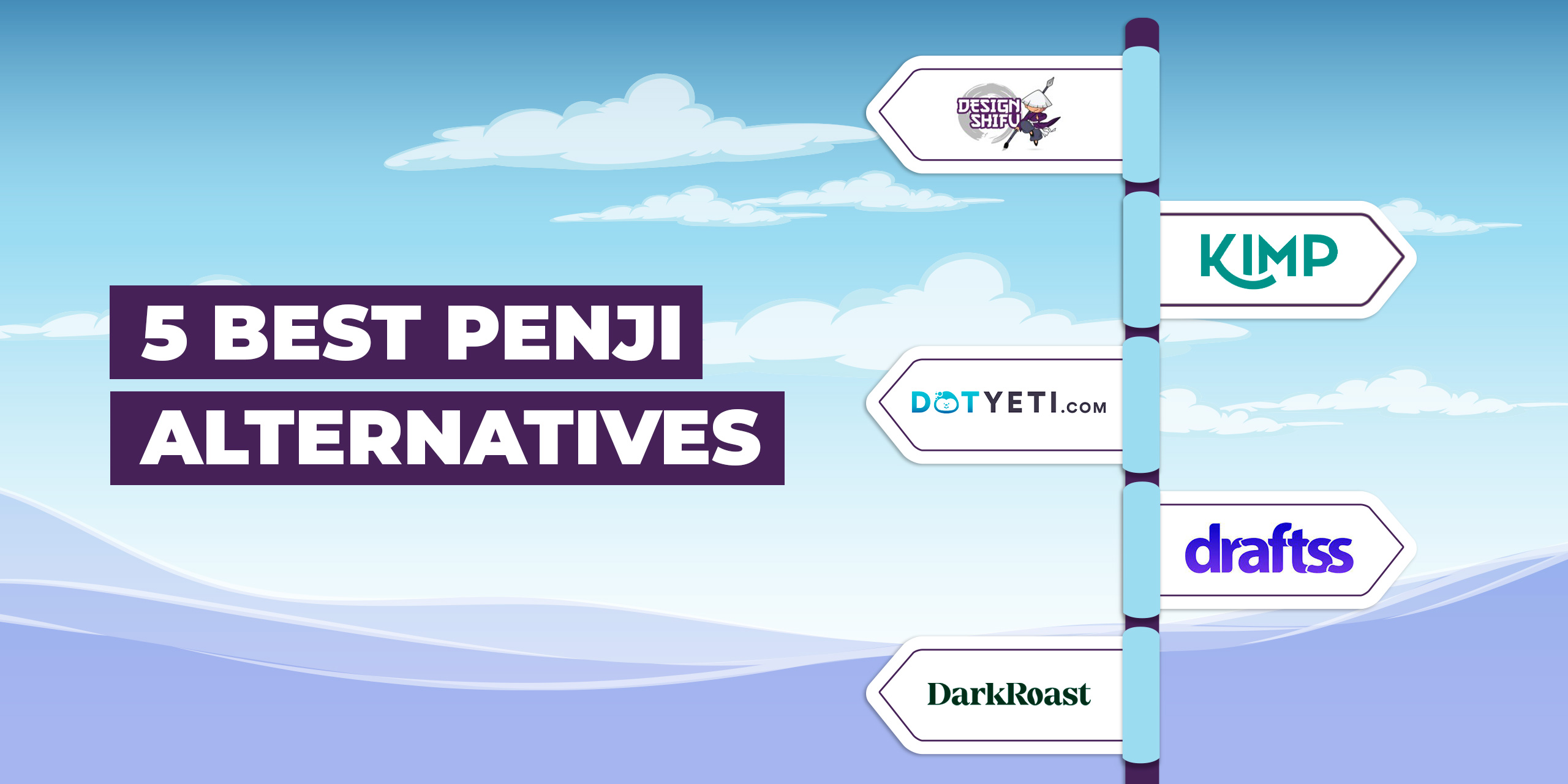 Finding a compatible graphic design team is hard, and the truth is, you're not alone. In fact, over 50% of organizations have revamped their graphic designing budget since 2021. And since over 90% of graphic designers prefer working freelance, getting the perfect design can be daunting, let alone in one go. 
So how do you integrate graphic design into your marketing without sacrificing a huge budget or hiring a large design team? Penji does it like clockwork, no wonder there. But here, we're going to discuss a few Penji alternatives and dig a little deep into the unlimited graphic design services. 
How does Penji work? An overview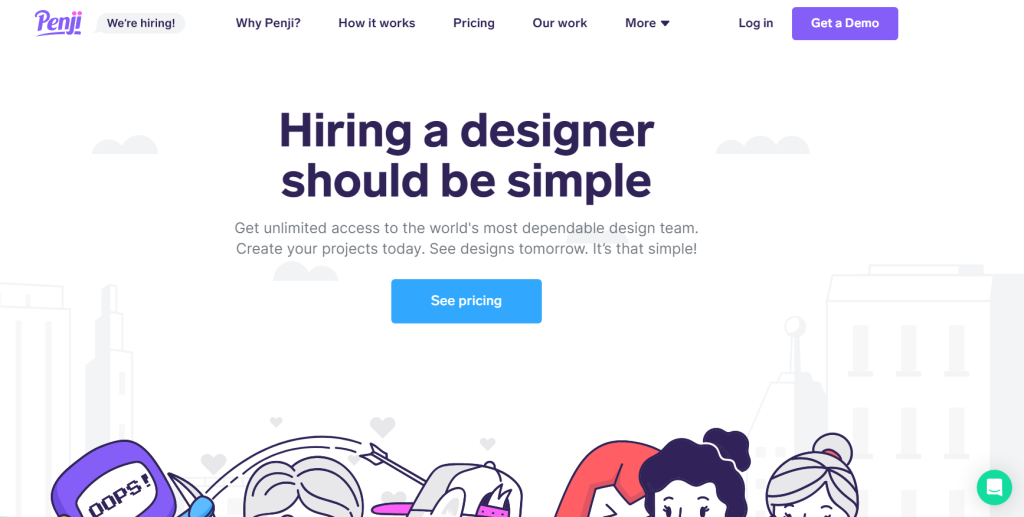 Penji is one of the popular unlimited graphic design service providers in the industry that works with startups, small businesses, agencies, marketing teams, and merch sellers for recurring graphic design requirements. The company caters to a wide range of design needs for an affordable monthly subscription. From logos to custom illustrations to app and website design — they do it all.
Penji has three monthly plans for its subscribers:
Pro plan at $499
Team plan at $699
Daytime plan at $999
While the company offers unlimited designs and revisions with quick turnaround times, its packages are not really worth the money if you've fewer design needs.
As a business owner looking to partner with unlimited design service providers, look at some of the most sought-after Penji alternatives you might fancy using instead.
5 Best Penji Alternatives
Design Shifu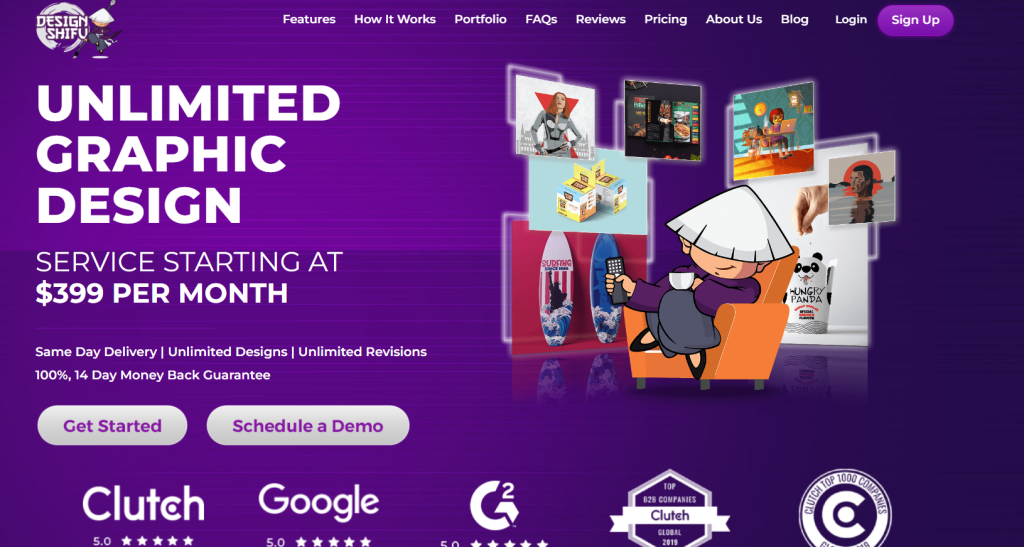 It is hard to bridge the gap between what you're selling and what the customers THINK you're selling. This is a task for your designers and marketers. Design Shifu understands and caters to this plight with its Unlimited Graphic Design Service. 
Now, how exactly does this help your business get better graphic designs? With outstanding testimonials from clients ranging from a diverse array of industries, Design Shifu eliminates the need for a discrete designing segment in your business by providing a comprehensive design solution. 
Afraid of long-term subscriptions?
You're free to cancel any time you want.
Have too much to work on?
Send in the work, and let the professionals take care of the rest.
Need a revision?
The designers there thrive off suggestions and constructive criticism.
Design Shifu offers 3 different pricing options: 
Unlimited
The Unlimited plan costs $399 a month against a single active request at a time. It offers graphics services with a turnaround time of 24 hours. It caters to infinite revisions and brands, along with stock image licenses and 24-hour support.
This subscription-based service has helped brands with digital graphics, logos, branding, and infographics. It also allows brands to integrate with platforms like Trello, Slack, Canva, and Asana.
Unlimited Plus
This plan costs $599 a month to sign up with and offers all services included in the Unlimited plan with a few of its own. Organizations looking for graphics and multimedia services usually opt for this plan.
Unlimited Plus offers custom illustrations to coalesce the elements of a brand's identity around a shared perspective. Brands also leverage this plan for GIF designs and presentation decks.
Unlimited Pro
This plan is more suited to organizations looking for motion and multimedia graphics. Along with all the perks of the former, this plan offers a turnaround time of 48-72 hours for video creation. You can sign up for this package at $1499.
Click here to sign up for one of our paid plans with a 14-day 100% money-back guarantee.  
Kimp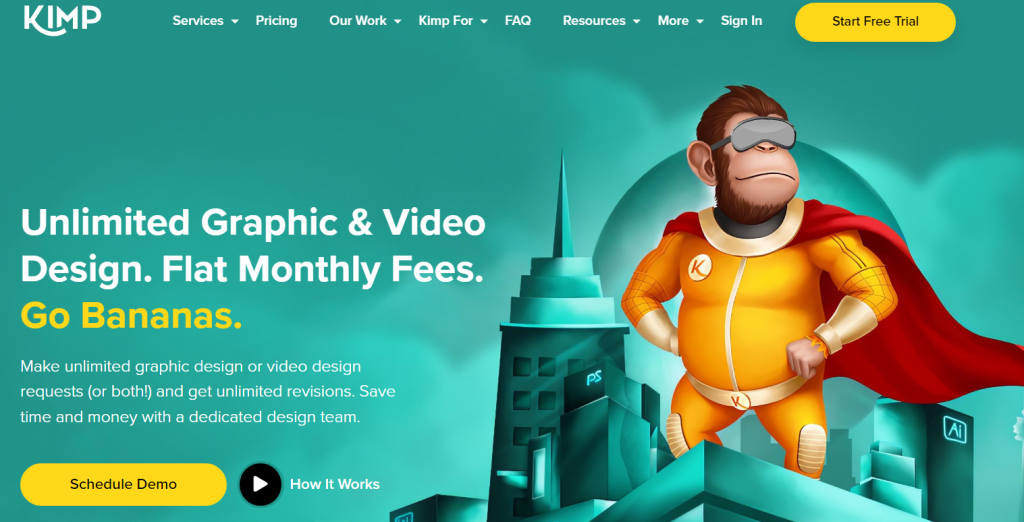 Launched in 2019, Kimp offers a way out of chasing after unreliable designers by giving you your very own design team at a fraction of the price. Besides unlimited requests and revisions, Kimp takes design requests in your desired sequence at a flat monthly rate.
It offers two pricing plans — the Graphics plan at $599 a month and the Video Design plan at $699 a month. However, should you ask for both, Kimp has you covered with a Graphics + Video plan that costs $995 a month.
Having served in the graphic design industry since 2003, Kimp's founding members have been working on a global scale with SMBs, non-profit organizations, and marketing agencies to change lives.
DotYeti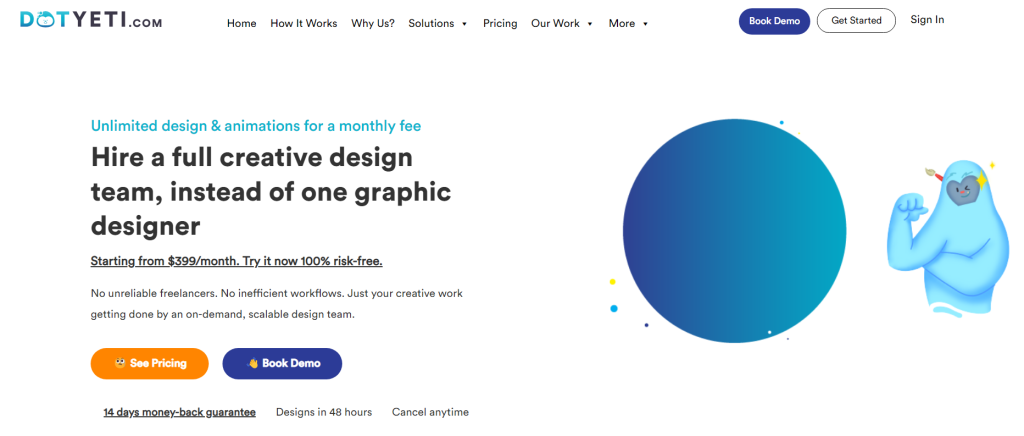 DotYeti is yet another Penji alternative — a subscription-based service that eliminates the hassle of managing your graphics team. All it takes is a form submission and any suggestions you might have for revisions. Let DotYeti take care of the rest. 
DotYeti offers three subscription options — A basic plan for $399 a month, a Premium plan for $995 a month, and a Royal plan for $2195 a month. DotYeti assigns a designer, illustrator, and account manager in the respective subscriptions.
Along with the basic stuff, DotYeti offers some of its own unique services, including a personal art director and hand-drawn illustrations with its Premium plan. Users registered with the Royal plan also have access to extensive brand style guides and unlimited brand profiles.
Draftss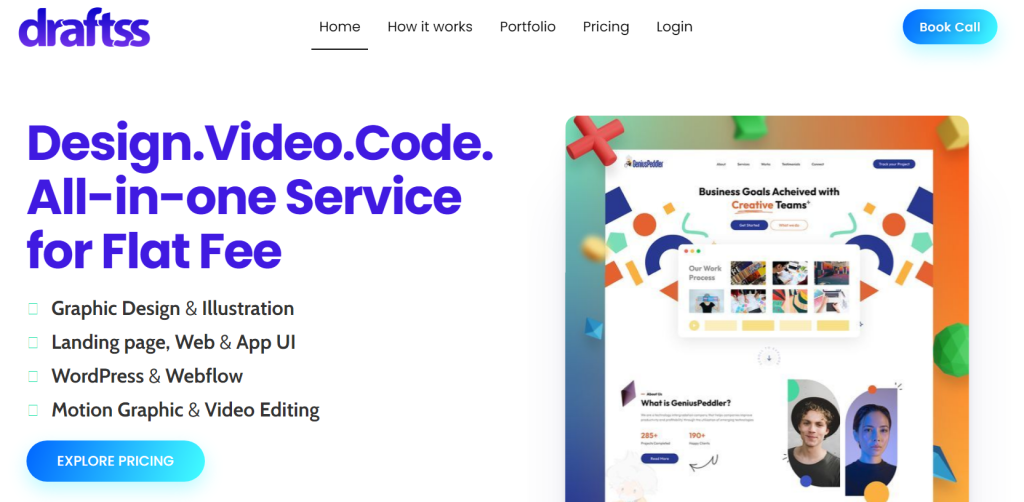 Draftss is an all-in-one graphic design service that helps clients with landing pages, UI, and motion graphics for a flat fee. It offers a myriad of graphic designing tasks, including brochures, mascots, and character animations among others.
Draftss offers three pricing plans — Branding plan at $299 a month, Experience plan at $449 a month, and Build plan at $1012 a month for a period of 3 months. All Premium plan benefits are included in all the packages with a turnaround time of 1-3 days.
The plans vary based on the services they provide. While the Branding plan is limited to graphic design and illustration services, the Experience plan includes services like motion and UI design. The Build plan ramps up the game with front-end development services.
DarkRoast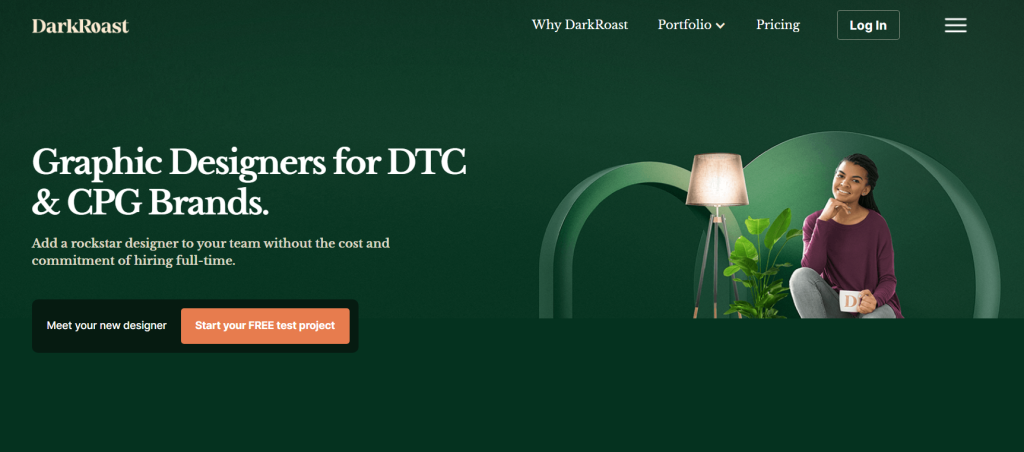 DarkRoast offers a wide range of graphic designing services to D2C and CPG (Consumer Packaged Goods) brands. It has provided value to various beverage, cannabis, and eCommerce brands, saving in costs and efforts in hiring a freelancer. 
The monthly subscription costs $1695 which includes unlimited design projects and revisions along with VIP print and photography pricing. DarkRoast boasts glowing testimonials from several industry titans across brands, and offers a free test project should you ever want to test it out.
What to look for when subscribing to Penji alternatives?
It all boils down to your use case and business, but depending on the services provided, there are certain factors that you shouldn't neglect:
Make sure the contractual terms are according to your needs.
Look out for unlimited revisions, requests, and a reasonable turnaround time. Also, testimonials offer actionable insights into the quality of service; do not pass them over.
Customer support also plays a big role in the quality of service; however, it shouldn't be your primary concern.
Make sure that they offer industry-specific services for better results without any hidden costs.
Check for platform integrations and workflow. This plays a major role depending on your business needs. Design Shifu offers SaaS integrations like Slack, Trello, Asan, Grab, and Canva.
Explore Penji Alternatives
All in all, an unlimited graphic designing service is far more rewarding for businesses and agencies with consistent volumes of design requirements than hiring a freelancer or a design agency. It saves you a lot of hassle, given you are thorough in your choice of service. And while it offers excellent service, there are some terrific Penji alternatives we've discussed along the way that you must explore. Just make sure you base your choice on exhaustive research and not because one platform boasts a better design.