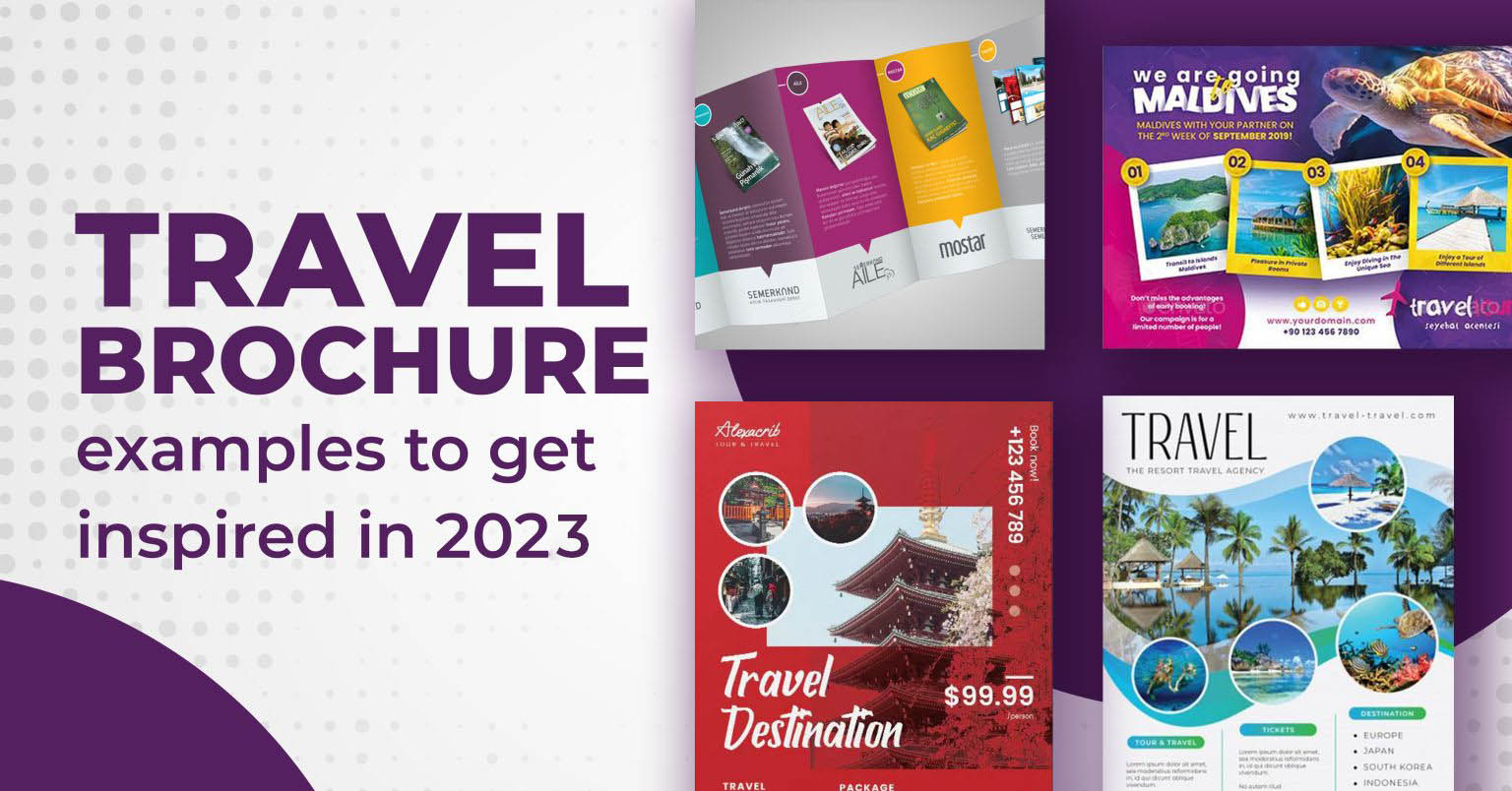 One of the best ideas to tempt people into beautiful travel destinations is to captivate them with attractive travel brochures. Travel brochures can amp up the business of any travel company irrespective of their size. In spite of trending content on platforms such as Instagram, they are not dead!
Brochures (both physical and digital) are an excellent addition to your travel content to attract more visitors. In this blog, we have included plenty of travel and holiday brochure examples to inspire you to create that perfect design.
Also, people confuse a brochure with a pamphlet, but these two are not the same. There are several differences between a pamphlet and a brochure.
What are travel brochures?
A travel brochure is marketing material (printed or digital) to promote a trip itinerary, tourist spot, holiday destination, resort, or any other travel-related business. You should keep both printed and digital brochures handy since some clients prefer visiting your office to get more details while others prefer getting every information from the comfort of their homes.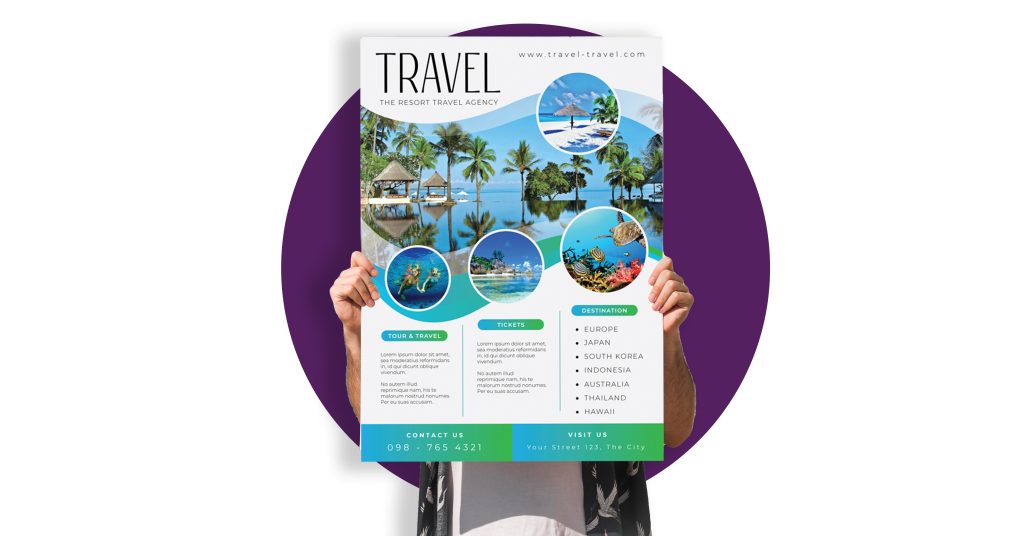 Why do you need a holiday brochure for your business?
A holiday brochure can help your business in the following ways:
To educate the existing customers more about the trip and destination (itinerary, food, places to explore)
To create more awareness around your small business by incorporating your company logo and colors into the brochure.
To provide an immersive experience to your target audience that gives them a taste of the real-world travel experience with engaging features like flip effects, pop-up images, videos, GIFs, and outbound links (in the case of digital brochures)
To help you share the content on your digital travel brochure (if you have any) directly through links or QR codes. You can embed these links or QR codes on your business's social handles or website.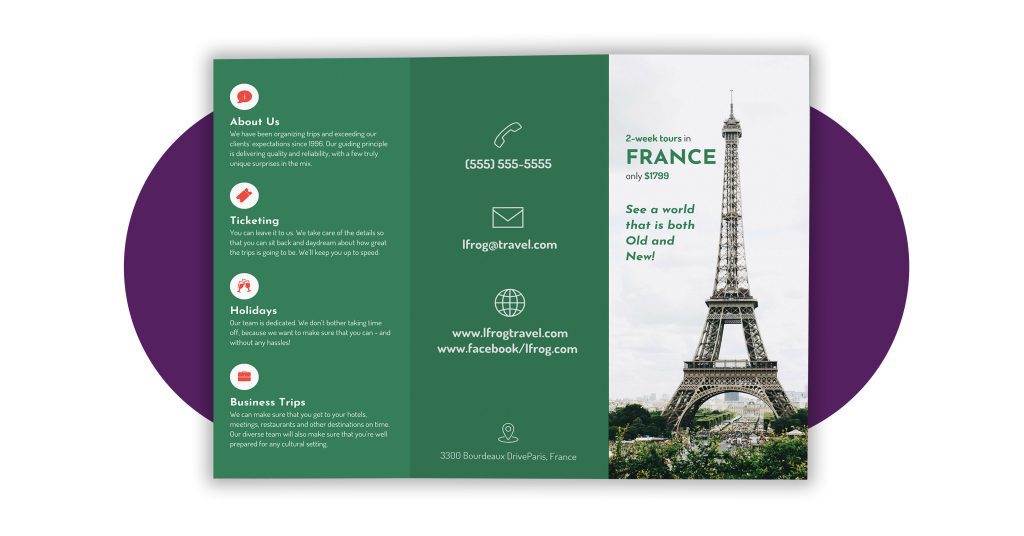 How to make a travel brochure?
Creating a travel brochure from scratch can be quite a task if you do not have a strategy in place. We have outlined the perfect strategy for you to create a travel brochure in eight simple steps.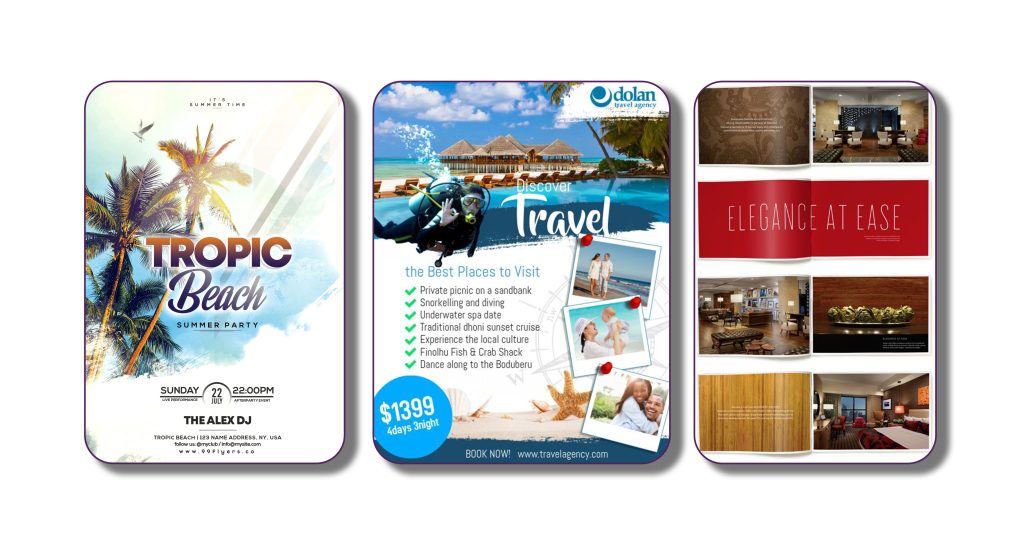 1. Research Travel Brochure examples of popular fellow competitor businesses
What designs and formats are other businesses in your niche using for their brochures? Which highlight features add to the uniqueness of the brochures? What are some of the elements lacking? Research and analyze the best travel brochures to understand what things you should add to your brochure and which elements should be skipped.
2. Brainstorm a USP of your travel brochure
Once you get a fair idea of the travel brochures in your industry, you need to strategize how your brochure can stand out from all of them. Identify anything you can do better – copy, design, presentation of content, etc. For instance, this travel brochure has listed the best places to visit in the location, which can easily help attract the attention of the target audience since it is a valuable piece of information for them.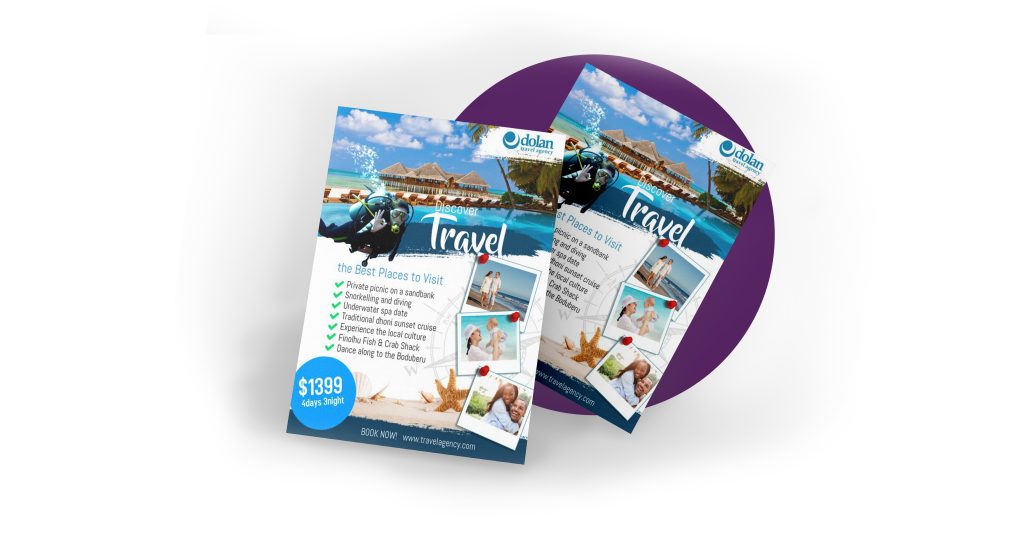 3. Figure out the size, format, and paper quality
How pocket-friendly or grand do you want your brochure to be? While the A4 size can give an elegant look, it can be a little inconvenient for your client to carry it around. The best idea is to make it big enough to fit all the important information but not so big that it becomes impractical to carry it around. The industry standard for a travel brochure's size is ideally 4" x 9".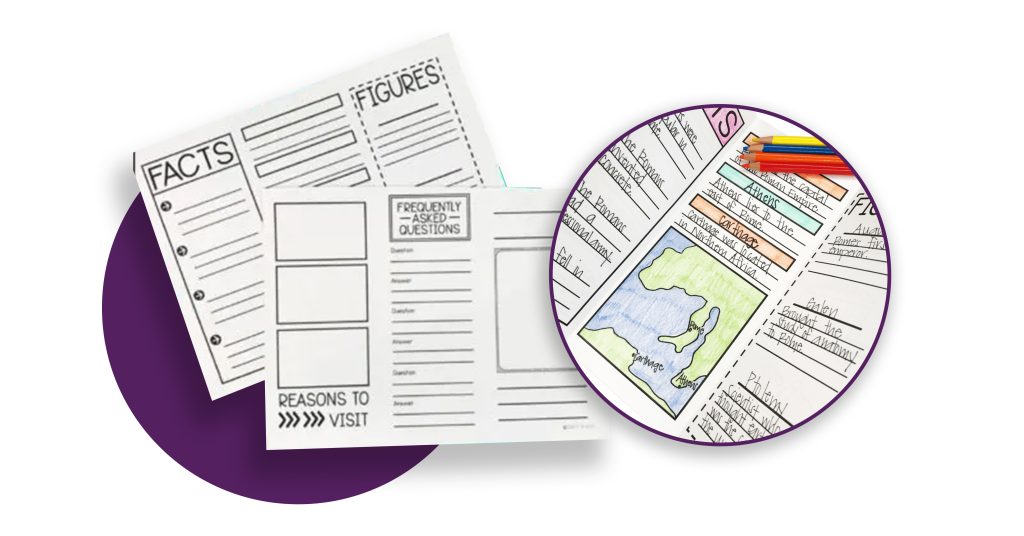 Another crucial aspect of a brochure is its paper quality. The physical feel of the paper contributes to the user experience, so using high-quality printing paper is a must. Using glossy paper might be a great idea.
4. Choose a font
The font in your brochure should align with the tone of your brand and the brochure design. The font should stand out enough to be easily spotted, harmonizing with the overall design. Go with the font that hits that sweet spot. The font style, size, and every other nuance will work together to decide the visual tone of your brochure.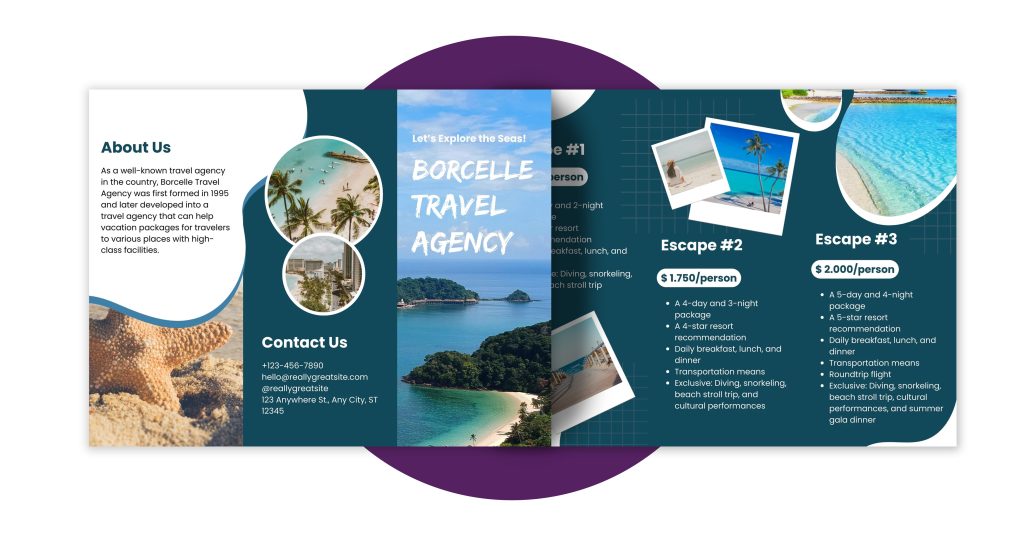 Some of the best font choices for travel brochures are Playfair Display, Avenir Next, Freight Sans Pro, Poppins, Helvetica Neue, Proxima Nova, etc. The font sizes for travel brochures should ideally be 14 for the content body and 16 for the headings (but it will also depend on the font style).
Tips for choosing the font for your travel brochure:
Limit your brochure font usage to two or three fonts in total. Adding any more font style than this will create visual confusion.
Maintain uniformity in font usage. Use the same fonts for headlines throughout your brochure and the same font for the rest of the text. Introduce a third font style only if you need to highlight anything specifically.
Pair fonts complementary to each other to create a compelling aesthetic together. Some of the perfect complementary font pairs can be Alegreya Sans SC and Source Sans Pro, Libre Franklin and Libre Baskerville, etc.
5. Include images
It's a no-brainer that images are the most important aspect of any travel brochure. Make sure your brochure's written content is enhanced with high-quality images that capture the essence of the destination. The images should blend with the overall aesthetics of the brochure. For instance, this brochure has incorporated high-definition images to attract the audience's attention. Since it is visually attractive, it will tempt people to read about the packages and go ahead with their tour plan.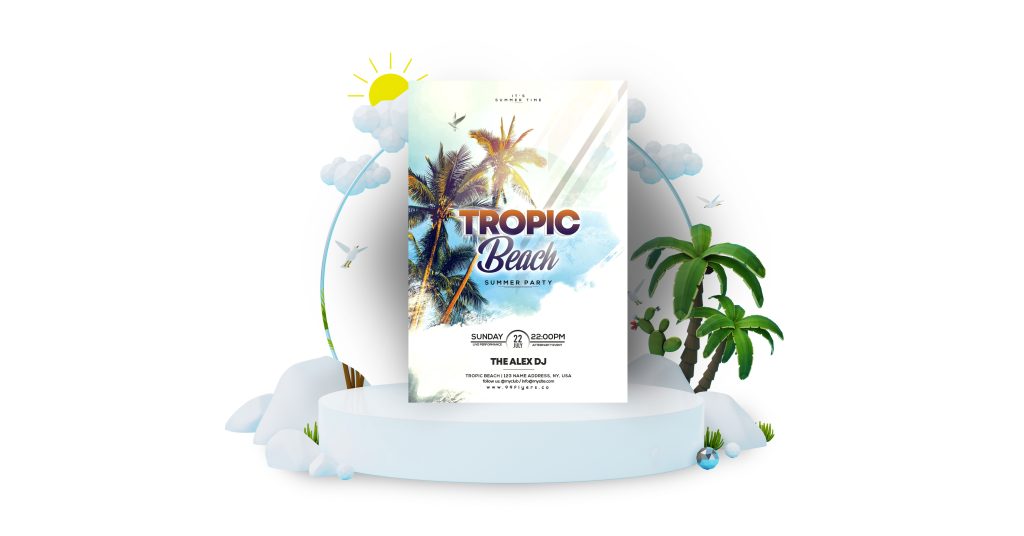 Here is a guide to help you design the best poster or cover for your brochure.
Tips for choosing photos for your travel brochure:
Make your target audience feel the emotions of the destination through pictures, be it of sandy beaches or the grand mountains.
If you don't have the budget to hire a professional photographer, make sure the images you download from the internet are as accurate as possible.
Include a variety of sights in your brochure. Some might be more interested in the natural beauty of the destination, while some are in the itinerary. The pictures of luxurious interiors might appeal to some, while the cuisine they will be served might entice others.
For instance, the brochure features images of luxurious interiors, making it stand out.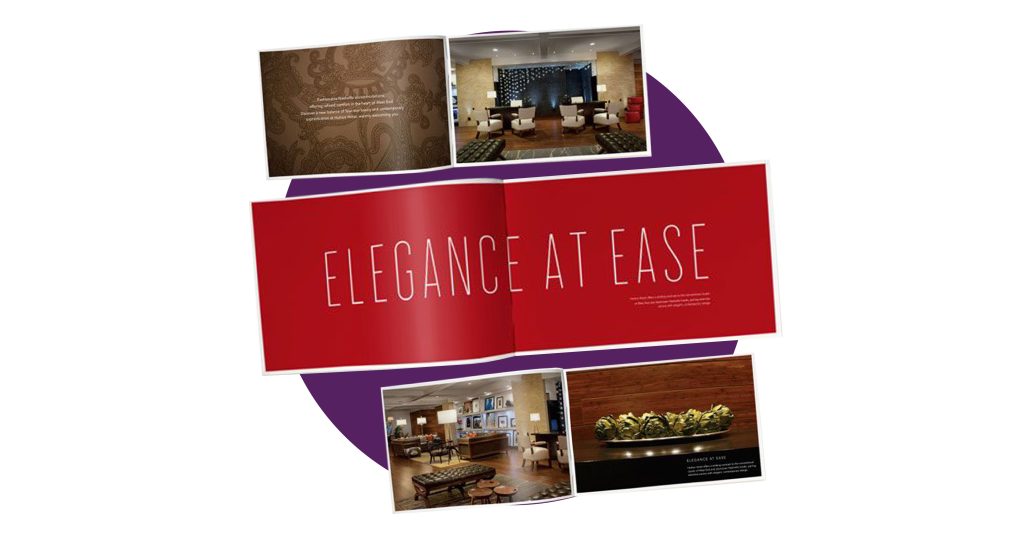 Don't just include pictures of the destination, but also of people on their solo trips, families, or friends enjoying themselves. Your target audience will be more engaged if they are able to visualise the kind of they will spend on the trip. For instance, this brochure shows images of people enjoying different activities during the trip.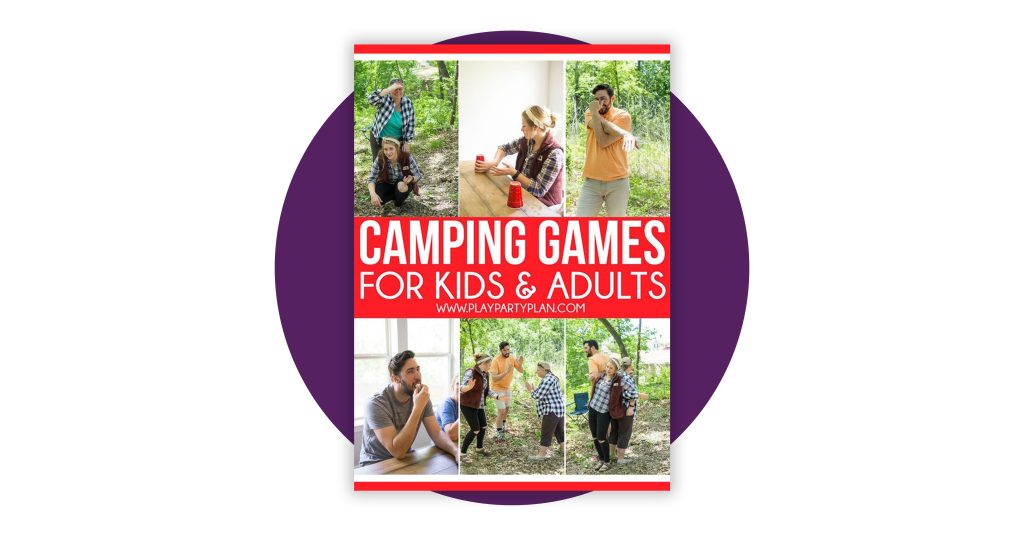 6. Pick a color scheme
The color scheme you choose for your travel brochure will hugely influence the vibes, mood, and feel of your brochure. It will create the initial impression on your target customers, so you need to think it through. The color scheme needs to be coherent with the destination concept. For instance, using bright blue, green, and yellow shades for tropical destinations can be a good idea, whereas subtle, calm, and pastel colors for museums or cafes.
In this travel brochure, for instance, the predominant colors are blue and green, since this is a beach location.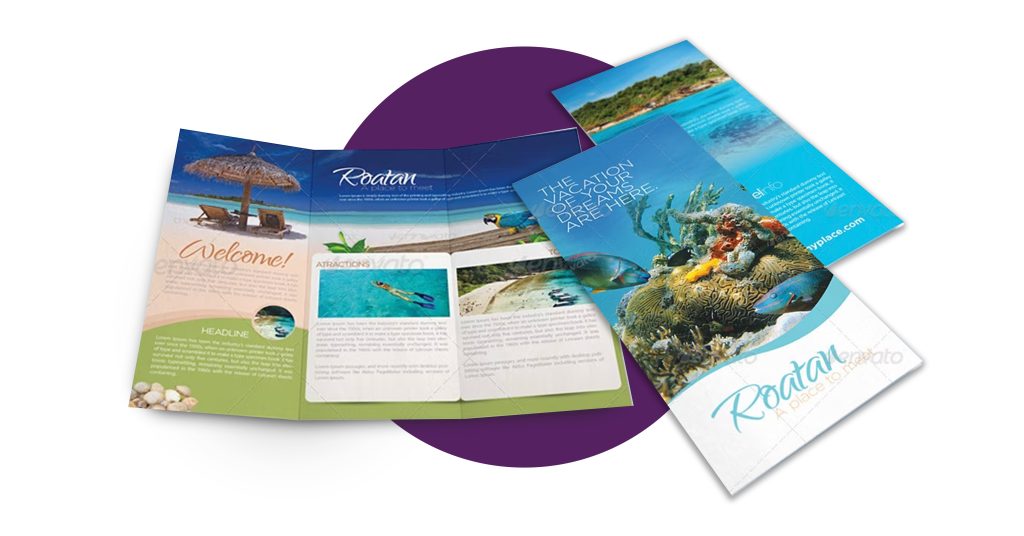 Tips for selecting the color scheme for your travel brochure:
If the travel destination is peaceful, like a beach or mountains, and your target audience is looking for a relaxed vibe, use comforting colors like light blues to create a calming effect.
The color scheme of your brochure should blend in with the color scheme in your photographs. Together, they should complement each other.
Experiment and play around with colors through online tools like Colorhunt, Canva Colour Wheel, or Canva Color Palette Generator to get that perfect customized shade rather than the monotonous ones.
For instance, for a playful yet calm vibe, use shades like blue, green, pink, white, etc. Whereas, for a rugged and adventurous vibe, make use of yellow, red, orange, black, etc.
7. Write a descriptive copy
Your travel brochure's written content/copy should be descriptive enough to paint a clear picture of the destination and the experience. The copy should both educate your audience as well as inspire emotion. Research your target audience and tailor your content accordingly. Are they adventure seekers, history buffs, or pop culture fans? Write the content emphasizing what connects with your target audience.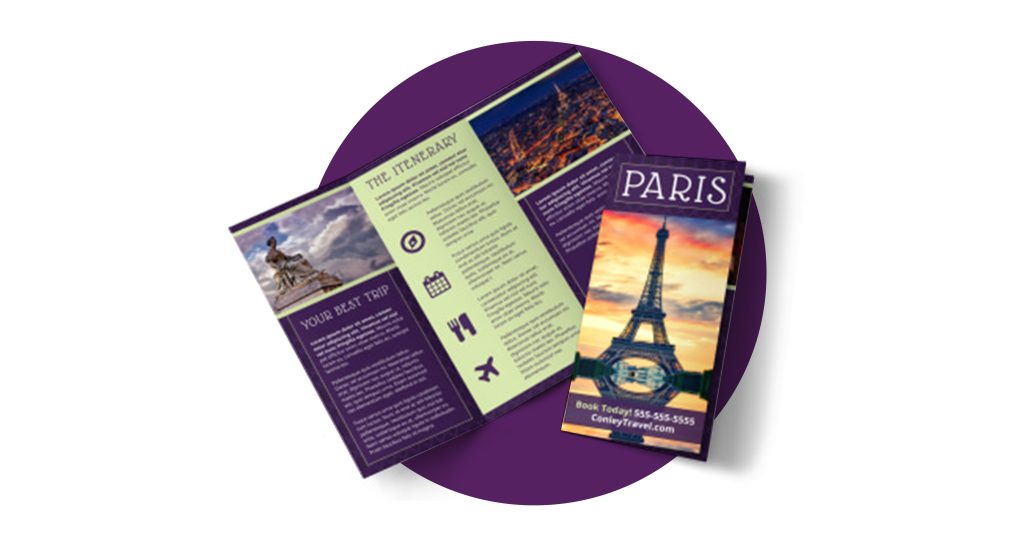 Tips for writing a killer copy for a travel brochure:
Share local tips about the destination, like the best sightseeing spots, sunsets, local cuisines, and must-visit cafes and shops. Insider tips will make your travel brochure content more unique and interesting for the readers. It can be an important differentiator point from your competitors.
Highlight the USPs of traveling to that destination with your agency. What additional experiences or benefits will you give your tourists that your competitors won't? It can be anything from a compelling discount to exclusive entertainment.
Share the real testimonials and reviews from your clients in your brochure copy. It will help you earn the trust of your potential customers. Using snappy, positive quotes in your copy can create a better impression.
Incorporate user-generated content (UGC) in your brochure to bring in more authenticity. Also, clients connect better to content from other clients, which is a win-win.
Keep your headlines and initial lines super catchy and attention-grabbing. It will determine whether your readers will read your copy at all. The tone of the content should be super engaging. For instance, instead of "Enjoy the Beautiful Mountains of Switzerland" go for "Escape in the breathtaking Mountains of Switzerland".
Your target audience should find your copy valuable and relevant. It should provide them with almost all the necessary information and more so that they don't need to research any further. Give details of all the facilities, amenities, food, views, etc.
Create a sense of F.O.M.O among your target audience with your brochure copy. For instance, exclusive discounts for early birds, missing out on the views during a particular season, or limited spots for the trip.
Have a compelling CTA in your travel brochure that inspires your brochure reader to take action (book the trip). It should be persuasive and clear enough. For instance, "Book Now! Experience a relaxing escape from the city hustle'.
You can add a QR code for physical brochures. They are interactive and help the audience get more information without cluttering the brochure.
8. Decide the layout
Now that you have everything ready for your travel brochure – the content, images, color palette, etc., it's time to bring everything together seamlessly. Select a neat layout with a flow that does not interrupt the reader's attention. Scattering too many images or too much text randomly on your brochure is a recipe for disaster. Prepare a rough draft beforehand on how you want the entire thing to look and develop. For instance, your brochure can have a bi-fold or a tri-fold layout.
But what if, even after pre-planning all these steps, you do not achieve the brochure design you had in mind? Maybe, the text got cut on the edges, or the color palette looks entirely different. Here is a guide on how to fix these design mistakes.
Do you want help designing that "perfect travel brochure" for your business? Get a dedicated designer and unlimited graphic designs for just $399 per month from Design Shifu.
What to include in a travel brochure?
These are the key components that any travel brochure should contain:
A section on what to do at the destination, basically the trip itinerary, which should include day trips, tours, and activities that are popular with visitors to this destination
Food and lodging details
Information on the ideal time to visit and what clothing is recommended for each season
A map connecting a nearby city or hometown to the travel destination
All your brand's contact details like phone number, email ID, website, etc
Your branding, including logo and fonts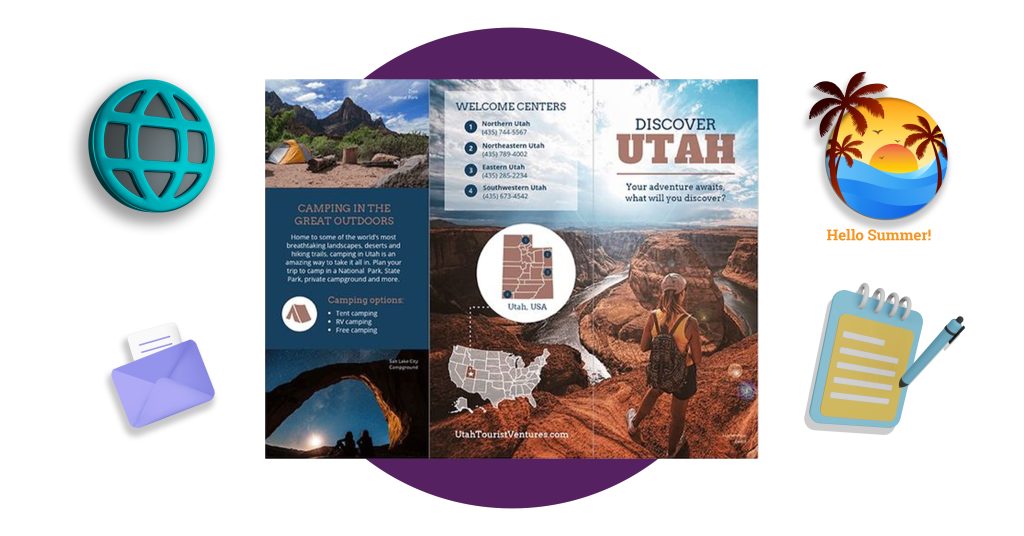 If you still haven't decided on the perfect logo for your brand, here are some tips for designing a modern minimalist logo. You can also check out our guide on 21 creative photography logo ideas & design tips.
What makes a good travel brochure?
Here are some bonus tips on how to make your travel brochure more attractive:
Choose fonts that are edgy yet minimalistic. Do not be too loud with your font choice, but keep it bold enough to appeal.
Keep enough white space in between texts.
Create custom-made shades for your brochure that are unique and attention-grabbing.
Experiment with different layouts for different purposes.
Use attractive downloadable templates on different paid or free sites to create your brochure if you cannot afford to hire a professional designer.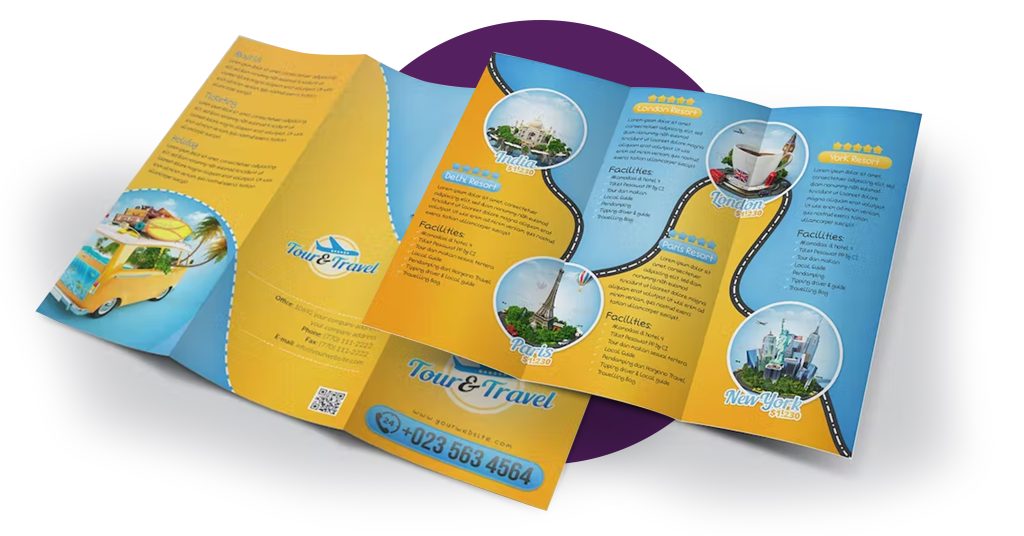 9 Travel Brochure Examples with different color palettes to fuel your creative inspiration
For so many people, planning a trip is half the fun! A creatively designed and well-written travel brochure can add to the excitement of the customers. Here are 9 travel brochure examples of different color palettes to help you hit your creative inspiration:
1. Blue and white
This brochure has a classic blue and white palette, which is perfectly complementing the beachy location theme.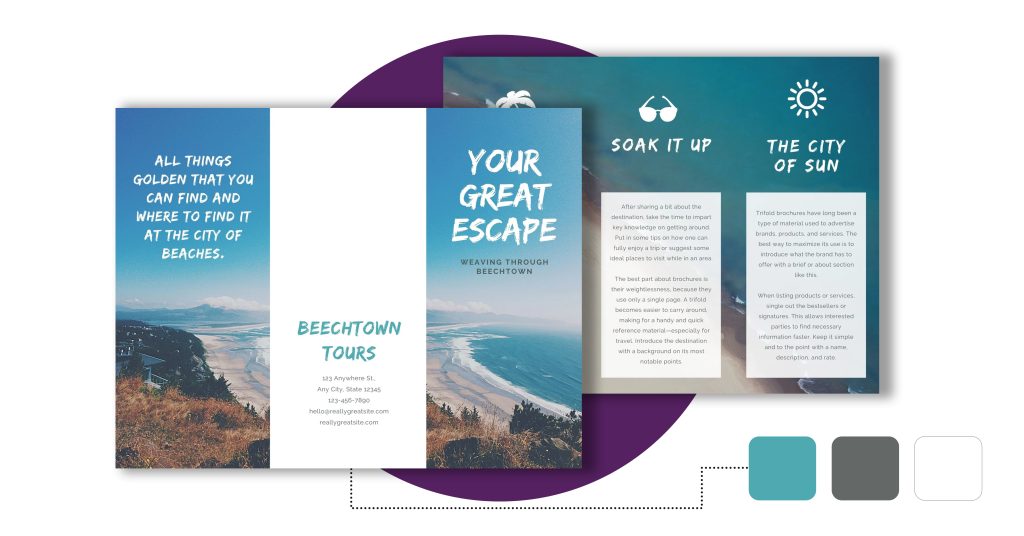 2. Pink and white
This travel guide has a pink and white color palette which looks great with the colorful picture on the brochure.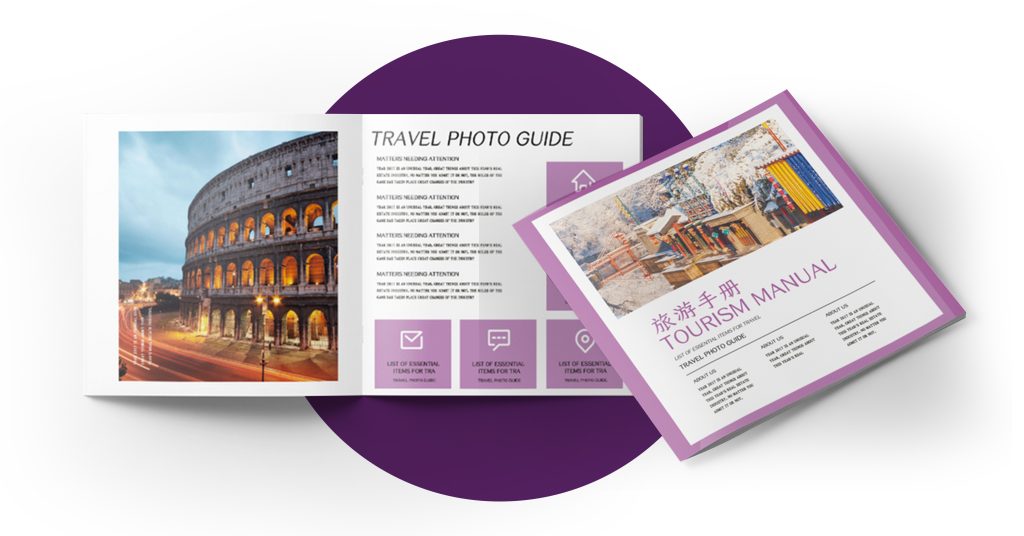 3. Bright yellow
This travel brochure uses a single solid color palette which looks stunning. The bright yellow color accurately reflects the theme of a summer trip.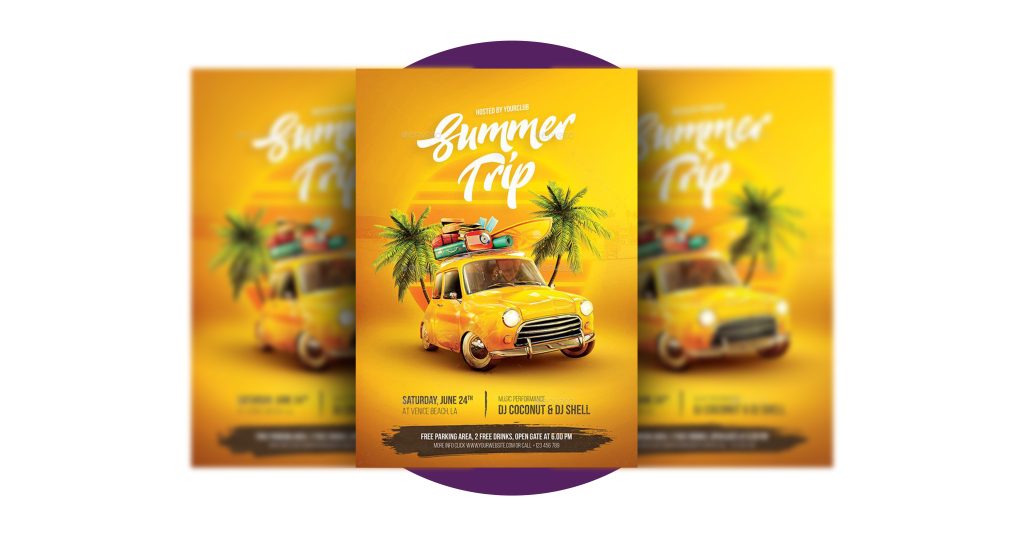 4. Solid brown
This brochure has a dreamy look. The solid brown color palette of the brochure looks aesthetic with the pictures. The "starry theme" is further accentuating the look.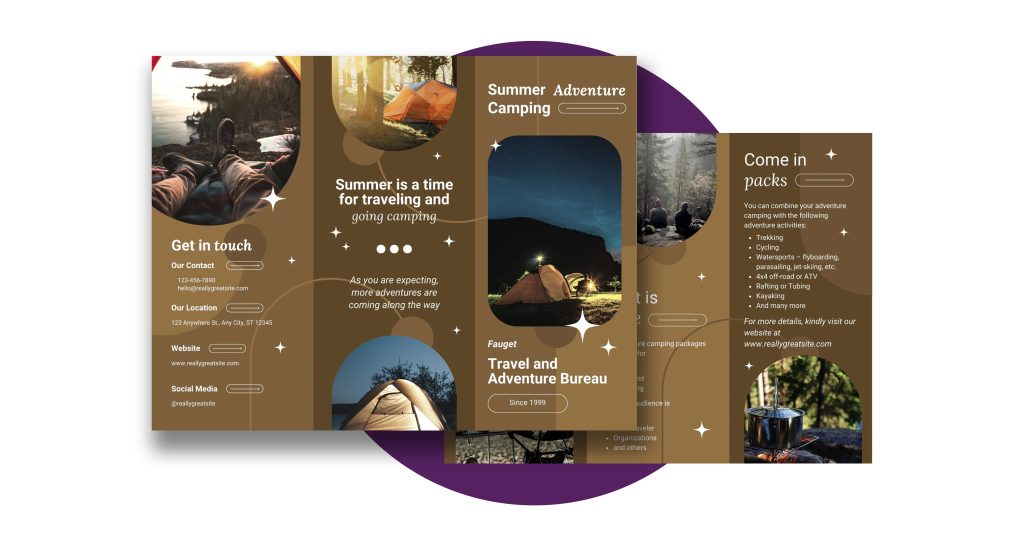 5. Dual pink shade
A subtle, pastel pink shade has been combined with Fuschia pink in this brochure to capture the beautiful charm of the location. The pictures, colors, fonts- everything complements each other and makes the brochure look elegant.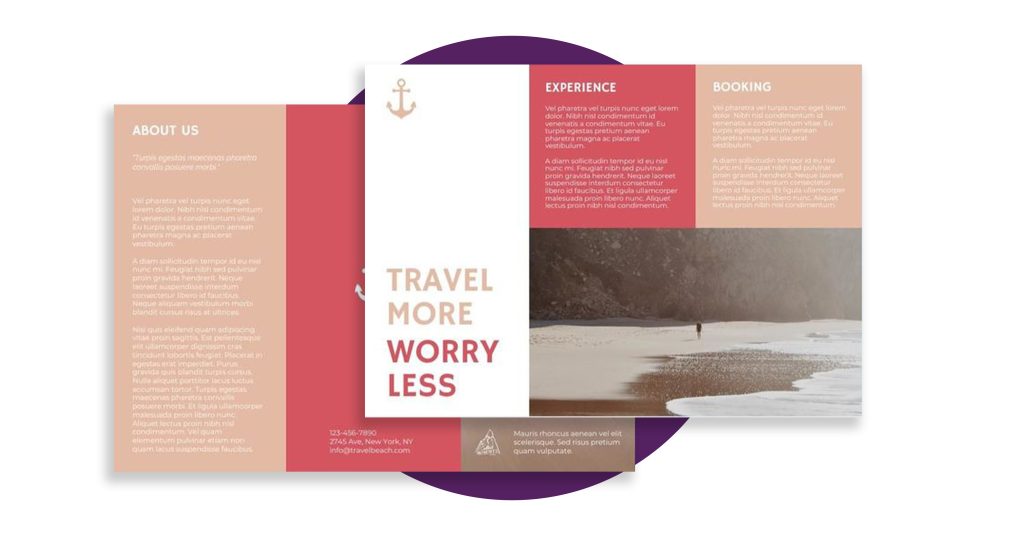 6. Purple and white
A neat combination of this brochure's purple and white color palette gives it a crisp and sharp look. The text is well formatted in small pointers. The images add to the aesthetics of the brochure.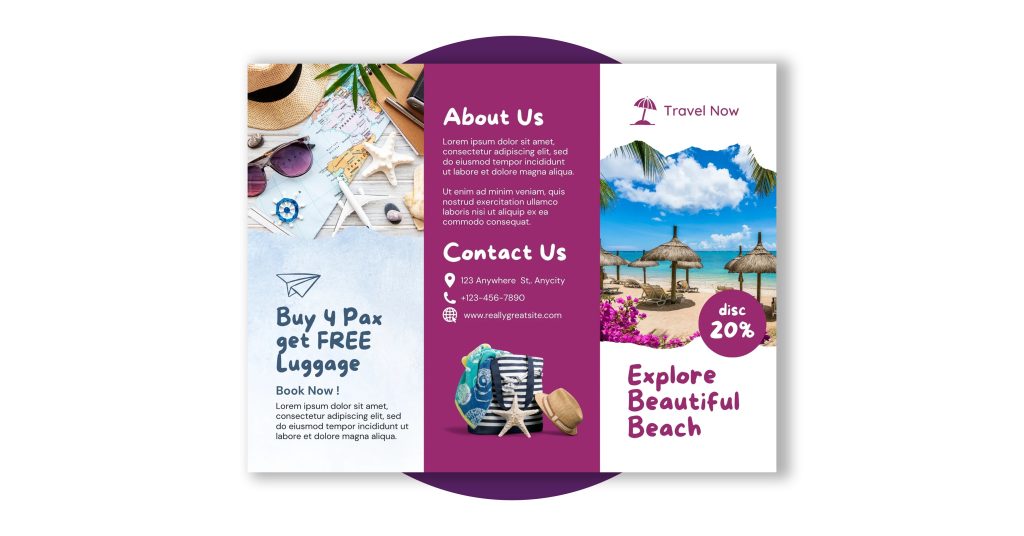 7. Orange and white
This brochure uses a bright, monochrome orange paired with a lightly textured screen-printed look. It gives a contemporary and retro vibe to the brochure.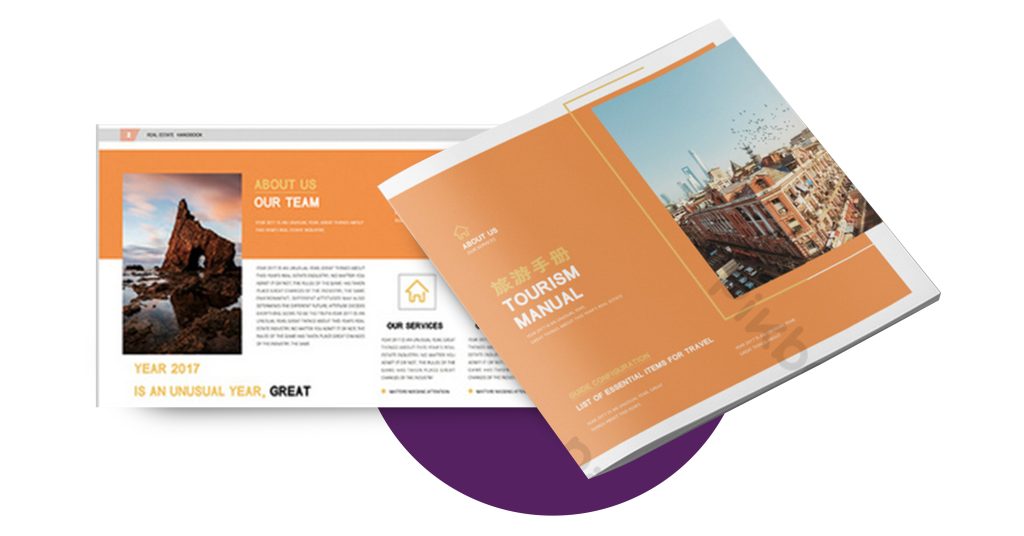 8. Green and white
This brochure has a green and white color palette which gives it a professional look. If you need to design a travel brochure that should cover a lot of information, this is the brochure to take inspiration from. The brochure has tons of text but is still well-readable and looks neat.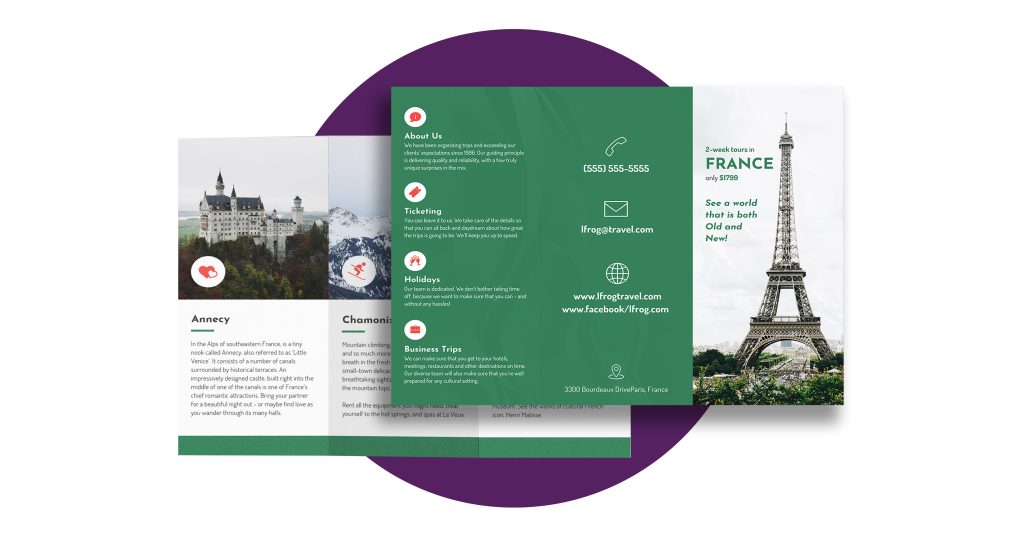 9. Solid red
The solid red color palette of this brochure highlights the pictures on the brochure and makes them stand out. All the details about the packages have been condensed with small fonts without ruining the aesthetics.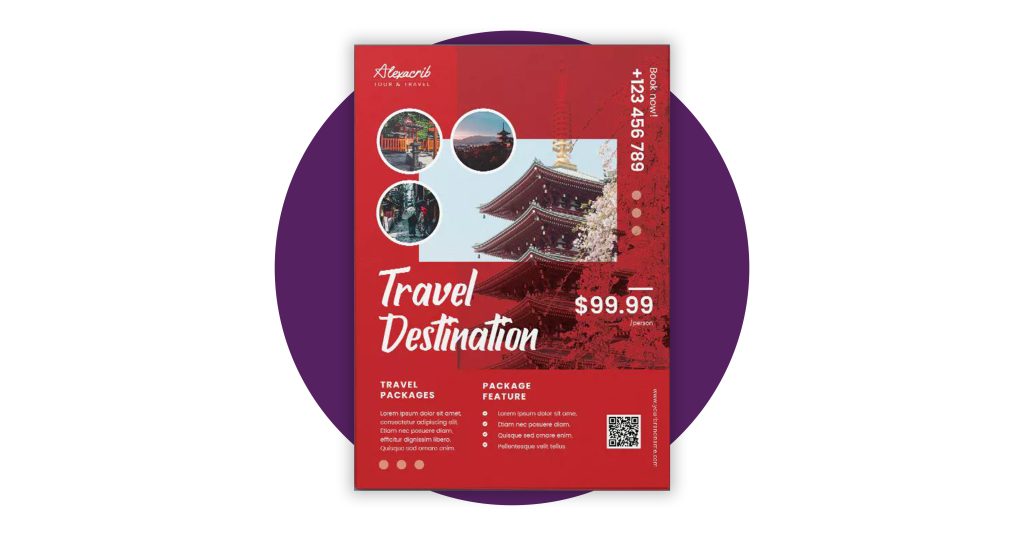 9 Holiday Brochures Examples with different themes
Here are some exciting holiday brochures examples to look at:
1. Nostalgic theme
The brochure has been crafted with desaturated peach paper, and the black and white photos add to the nostalgic vibe. Even the vintage grotesque font is used, which further accentuates the vibe.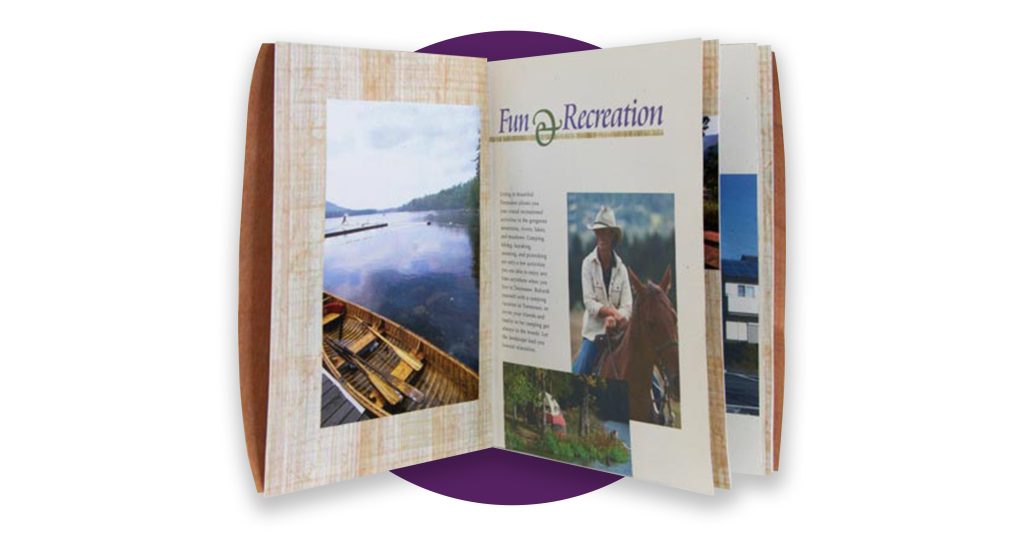 2. Ocean theme
Stunning photos of beaches and sunsets are the focal points of the brochure, which accurately represents the destination. The brochure's blue color palette and greenery highlight the destination's natural elements.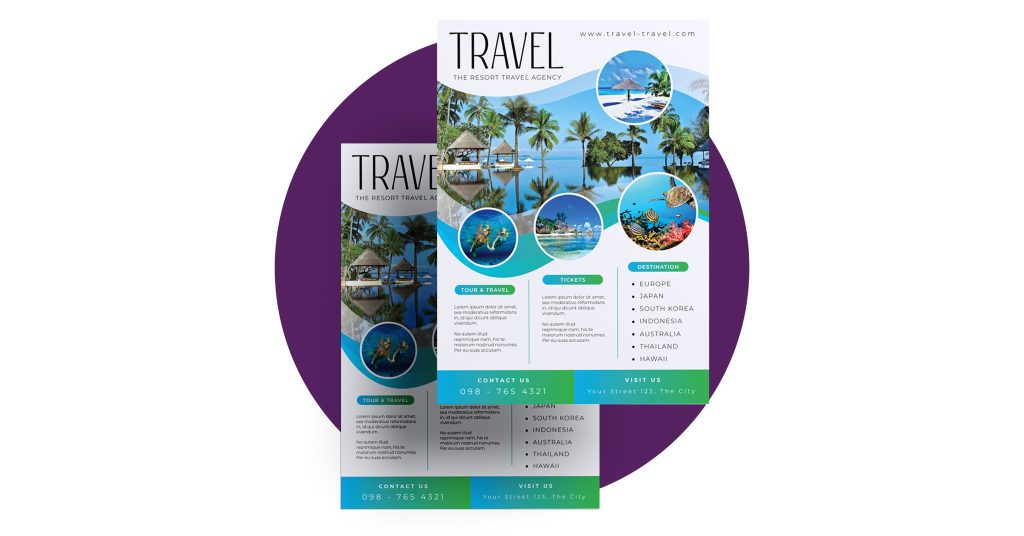 3. Classic theme
This brochure depicts a classic theme with its understated white and dark gray color palette. The modern serif font further adds to the classy feel of the brochure.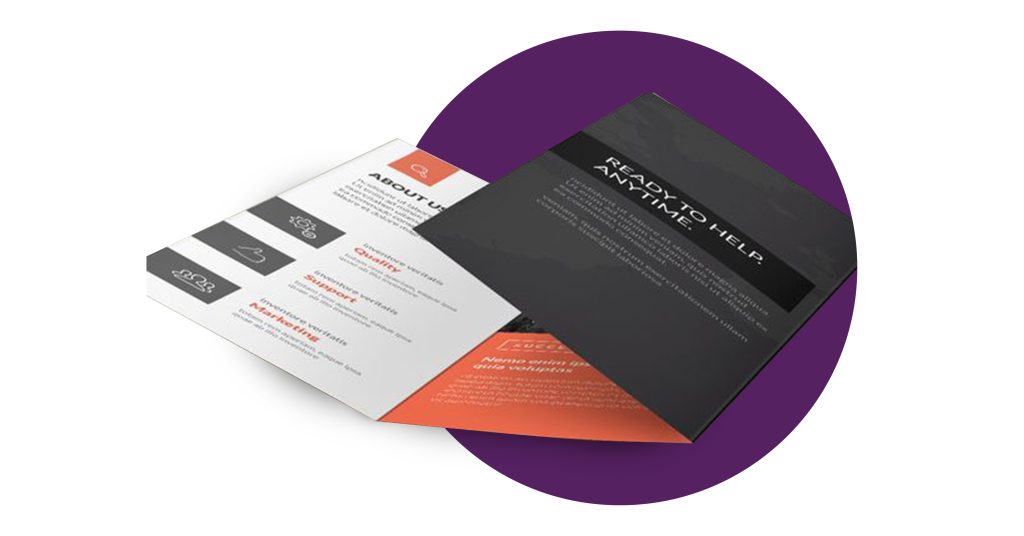 4. White beaches theme
The pictures of this location's stunning white beaches are used to create the backdrop of the brochure. The minimal text has been used to let the photos speak for themselves.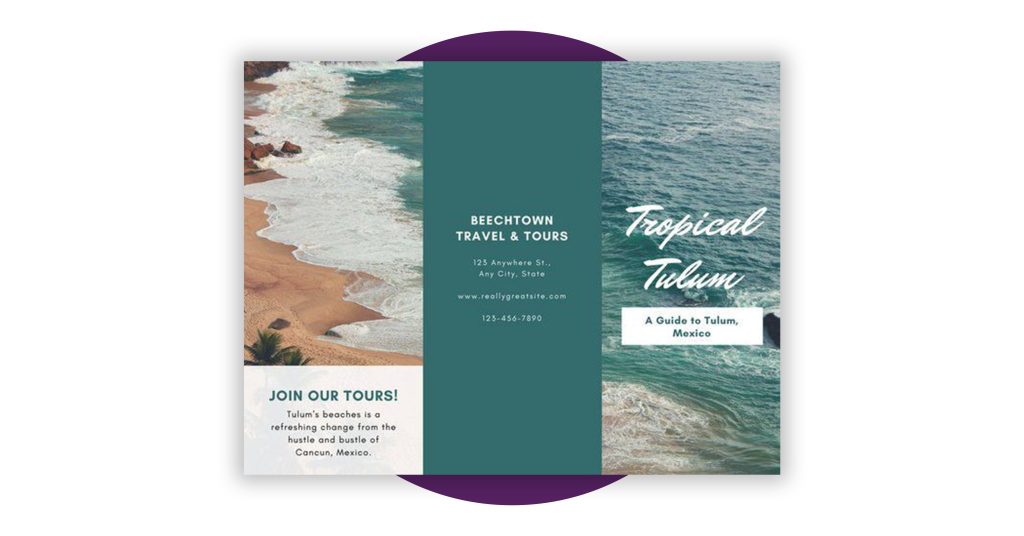 5. Local theme
The visual theme of this travel brochure is based on the culture of the destination. The picture on the brochure signifies the local dance culture of the place.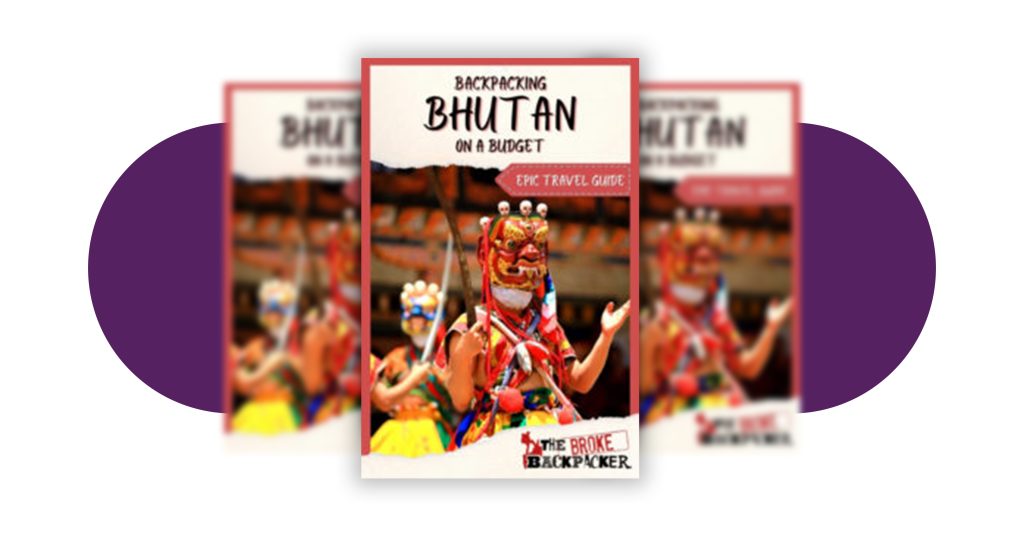 6. Vintage theme
This brochure has an ancient feel to it. The pictures of the postcards and the vintage theme paper of the brochure add to the vintage vibe.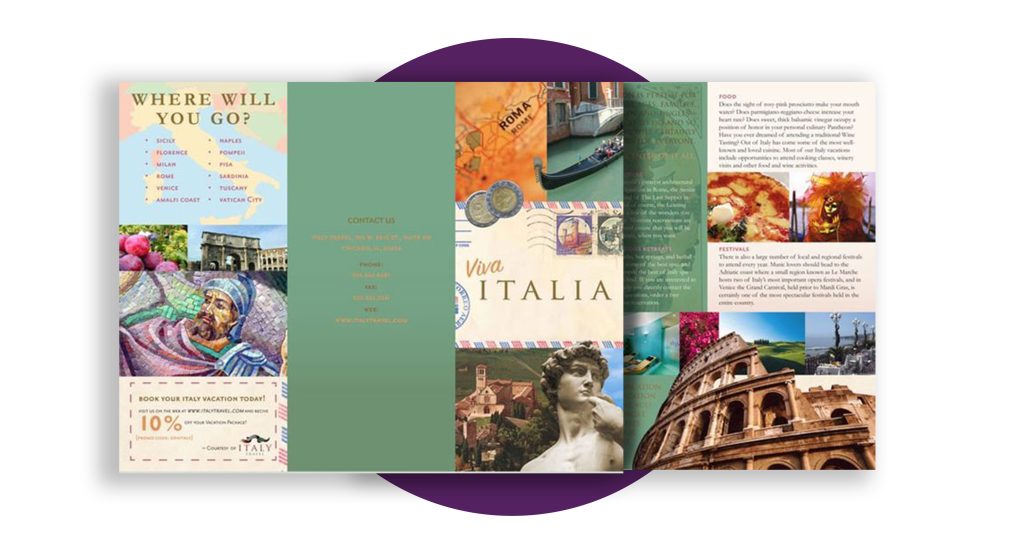 7. Eco-friendly theme
The green and white color palettes of this brochure create an eco-friendly theme that highlights the location.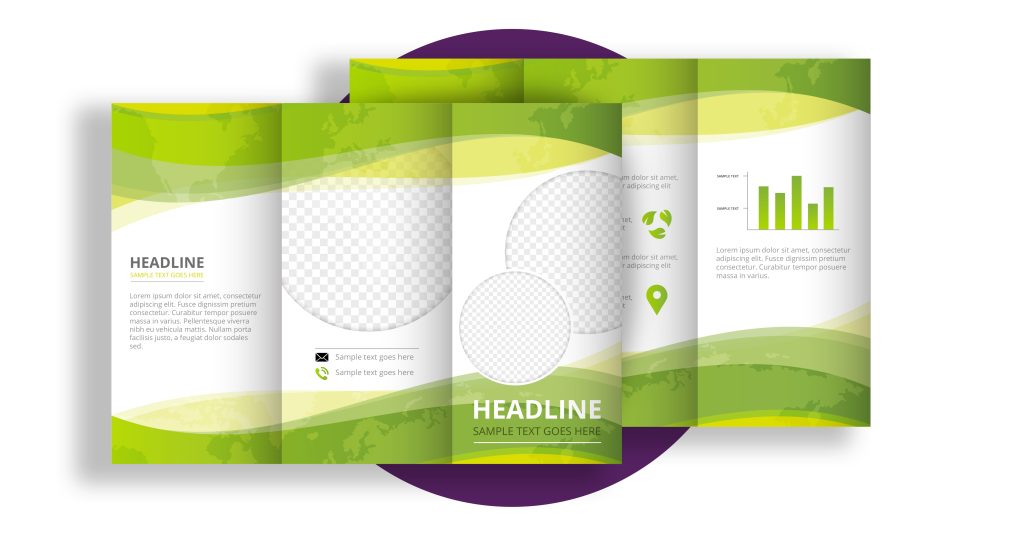 8. Desert theme
The desert-friendly color palette and font of the brochure strike that perfect combination of old-school and rustic. This authentically replicates the feel of the location. The font color scheme and the background are beautifully blended to create cohesiveness.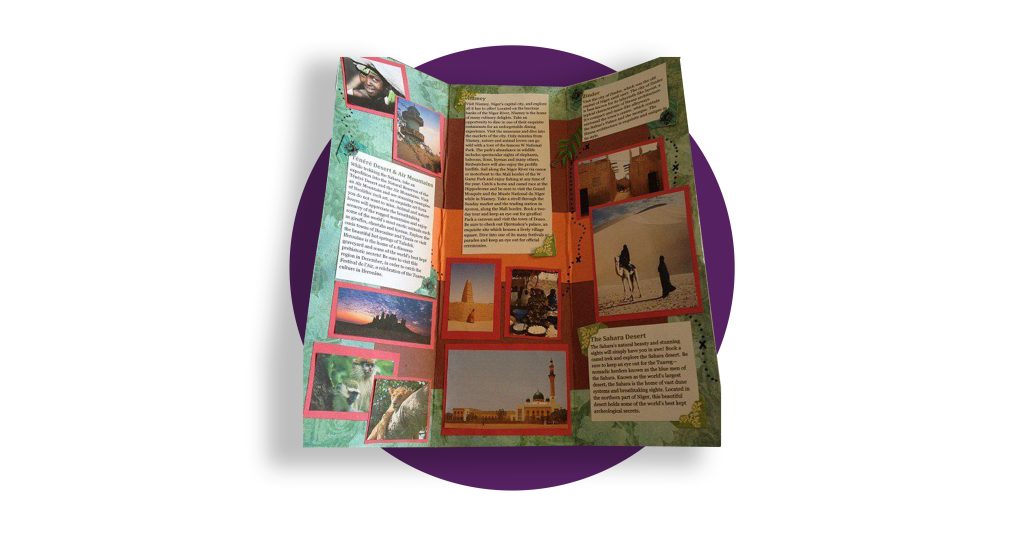 9. Multicolor theme
This travel brochure uses bright photos, loud text, and blocks of colors to create a pop of vibrant splash. The brochure's peppy, lively, colorful theme captures the essence of the destination well.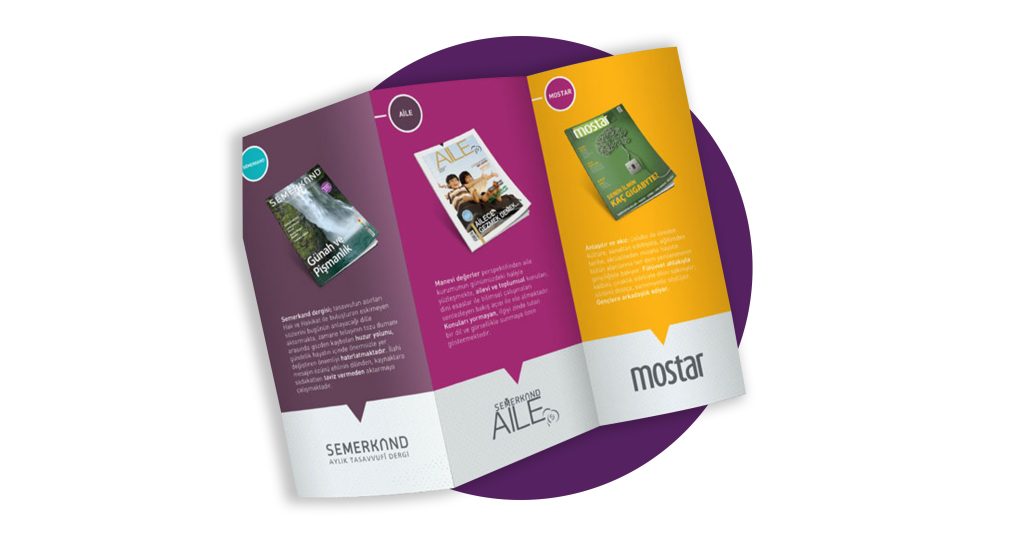 5 Best digital travel brochure examples to take creative inspiration from
Some of the best digital travel brochure examples that can fuel your creativity:
1. Nelson The Great Design Studio
This brochure created byFlyer by Nelson The Great Design Studio has bold, HD prints that bring alive the playful, fun vibe of the place. The font choice is also quite peppy.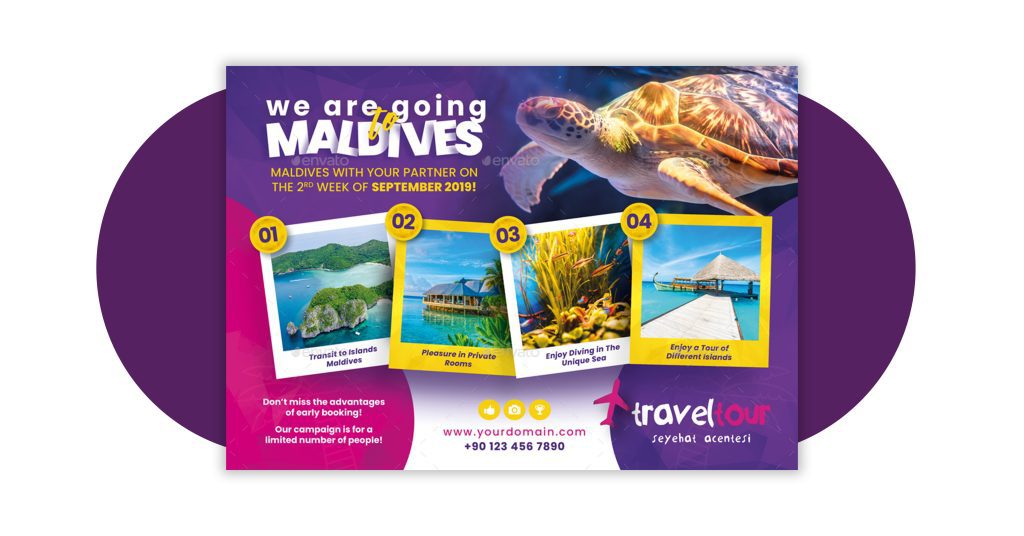 2. National Geographic Lindblad Expeditions Family Expeditions
The travel brochure has a simple cover of a girl enjoying her holiday destination. It beautifully captures the beauty of the place. The copy describes fresh daily sights, wildlife, undersea wonders, and activities for every age and fitness level.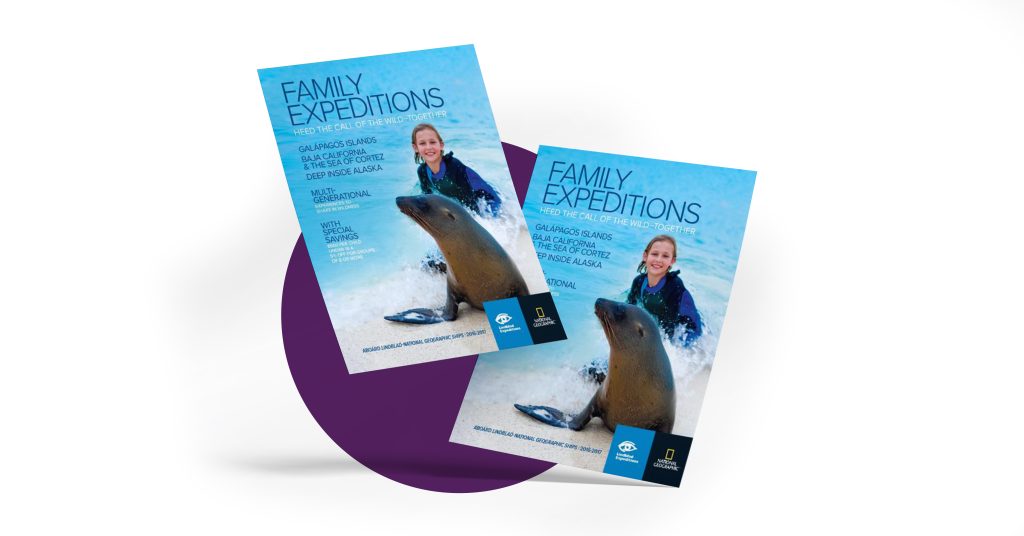 3. Venngage
The stunning images of this travel brochure capture the beauty of the actual destination, which is bound to lure visitors. The text gives the most details about how to explore beautiful landscapes.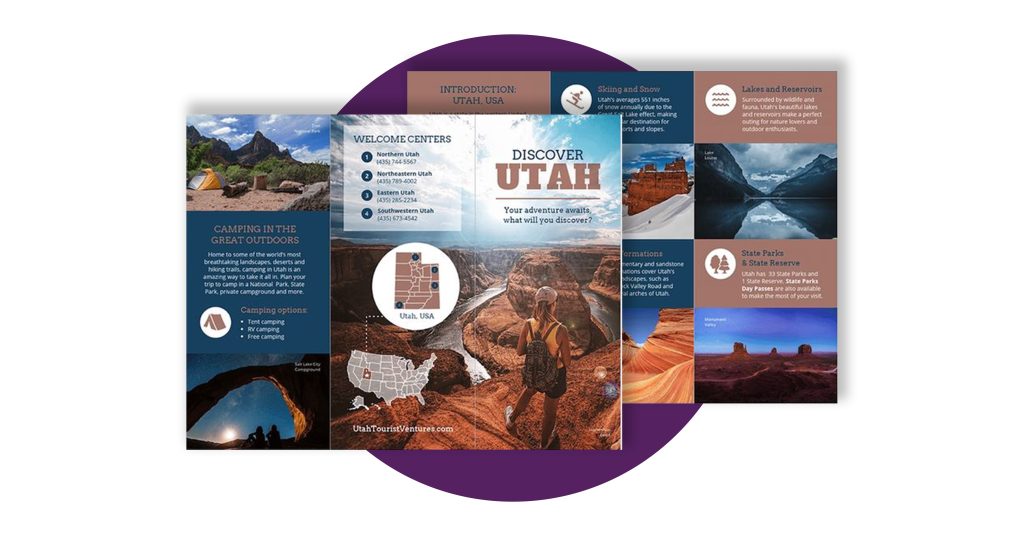 4. Micato Safaris
The cover of this brochure speaks for itself due to the visual aspect. You can see the leopards evoking adventure and your imagination. The text is minimal because the pictures are loud in itself.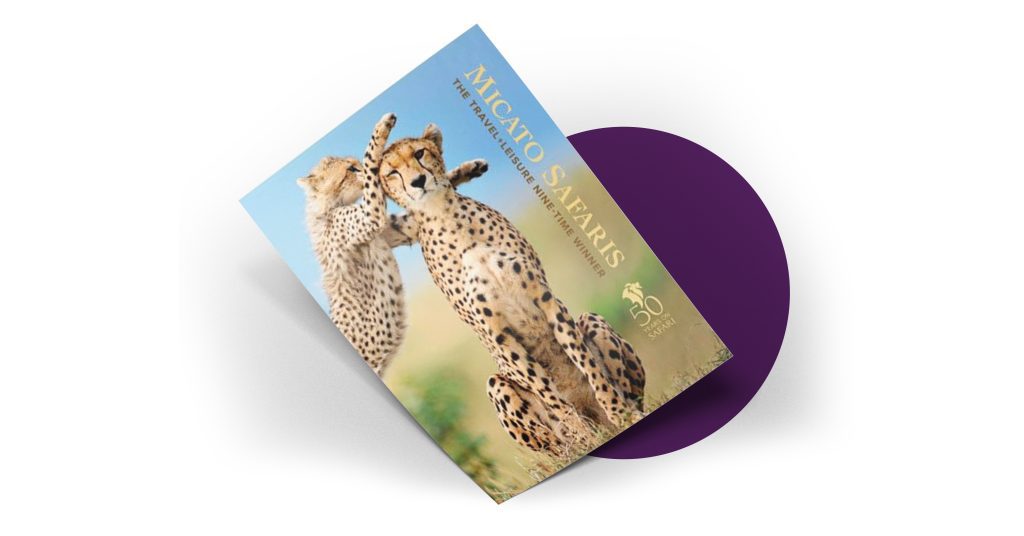 5. Beachbound
This digital travel brochure leaves a lasting impression in your mind of tranquility, with a place where you can spend quality time with your partner. The aesthetics are complementing the imagery along with the text to pass on a clear message here.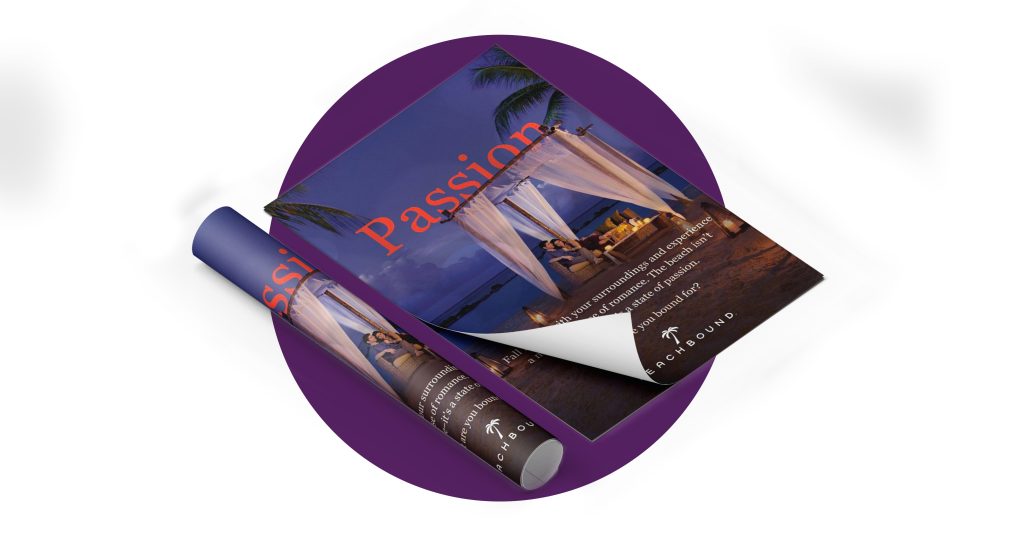 Are you ready to create one for yourself?
After browsing through all these travel brochure examples, you might have a fair idea of how to design a high-quality travel brochure that stands out and captures the attention of your potential clients. All these holiday brochure examples are perfect for inspiring your creative imagination.