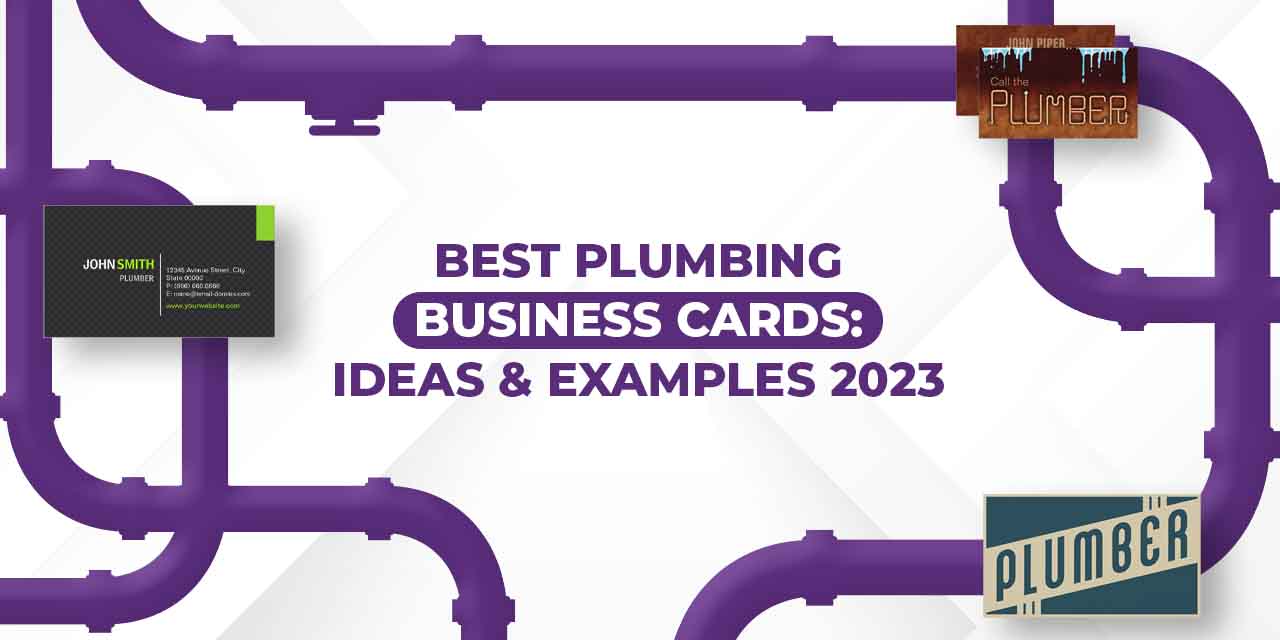 As soon as you enter the market, it is crucial to establish your identity! To establish that identity, ads and social media presence become necessary.
Despite the way the world is turning towards virtual space, traditional forms of marketing will not die, they still have a place in business.
Out of them, one is a business card.
Business cards are a low-cost investment that can help you build brand visibility and brand identity.
Plumbing business cards will help your plumbing brand stand out in this crowded market.
The use of marketing collaterals is an effective way to increase brand consistency and awareness. With your business card in their hands, customers can learn more about you and contact you easily.
Why is important to have plumbing business cards?
Handy to use
One can carry the business card in the pockets where one goes which could help in giving to whoever you meet. Because you never know who would turn out your next client.
Depicts Reputation
You should not tell someone to write down your number on paper. There is an indication of unprofessionalism here. It is possible to hand the card to prospects if you carry it directly.
Cost Efficient
Business cards are one of the most affordable forms of marketing material available for your company.
What should be included on the plumbing business card?
Here is a list of a few details you should add to your business card:
Name
On your card, include your entire name and your title. To let potential clients know about you, mention both.
Logo
Logos are important on business cards as they represent your business and are the first thing clients see. So design the logo in such a way it could depict your company. Having trouble designing such a logo? Don't worry!
You can always trust Design Shifu to provide you with exceptional designs at on a monthly subscription..
Tagline
Due to the fact that they capture consumers' attention, taglines are crucial. Customers clearly understand the advantages of your product when they hear your catchphrase.
Contact Details
A contact number is the most important piece of information on any business card. Include your active phone number. Email is also equally important. Don't forget to mention your official email.
Check out these incredible business card examples to get started:
Inventive Plumbing Business Cards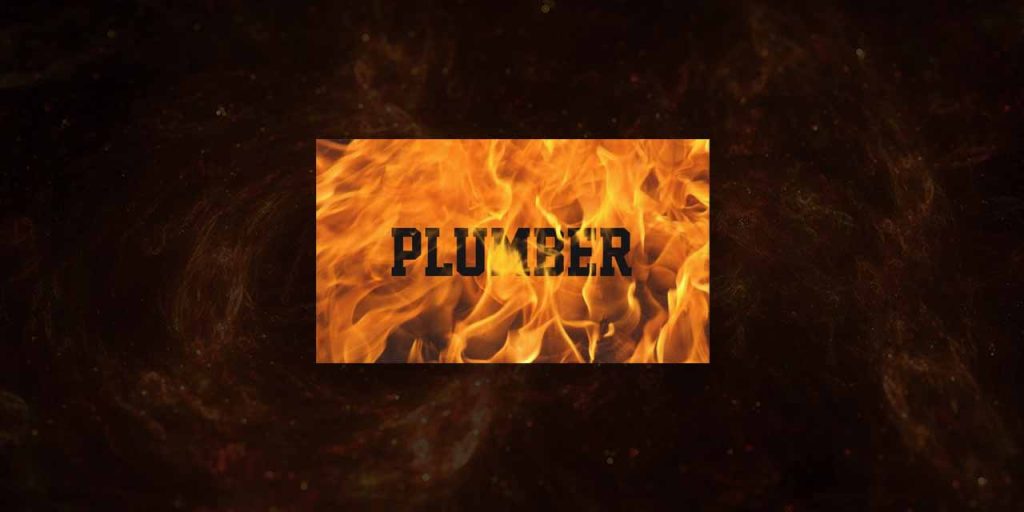 A creative and inventive background can make a business card appealing and attractive. The flaming background on a business card can indicate a creative mindset. Any creative business can use this type of card, such as fashion design, interior design, etc. If you like this kind of business card design you can explore multiple designs here as well.
Modern Twill Grid Business Card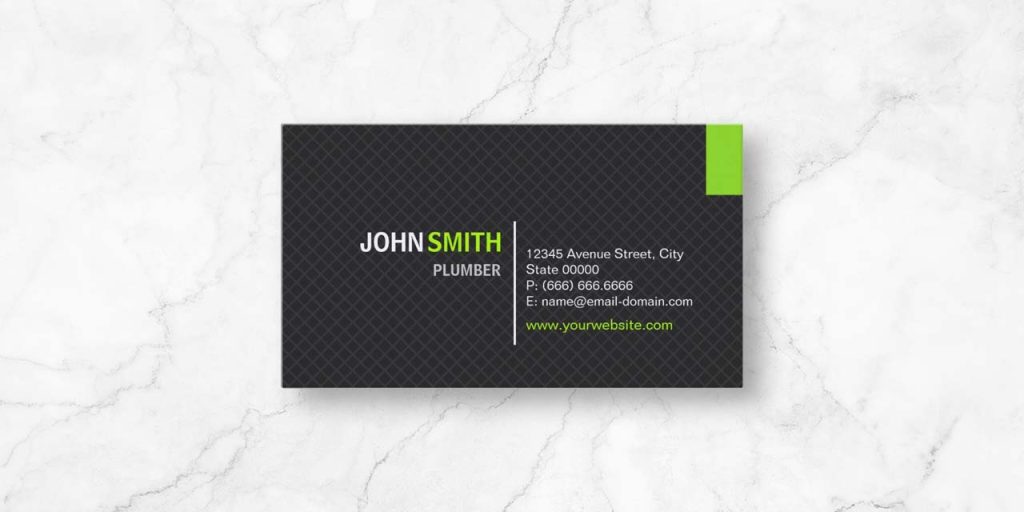 Instead of using old-fashioned designs that people will find unappealing, use a modern and attractive business card design. Using a twill grid, the information is displayed in a light-shaded grid in the background. On the front side of the card, there would be the twill grid and on the backside a plain background.
Metal Plumbing Business Card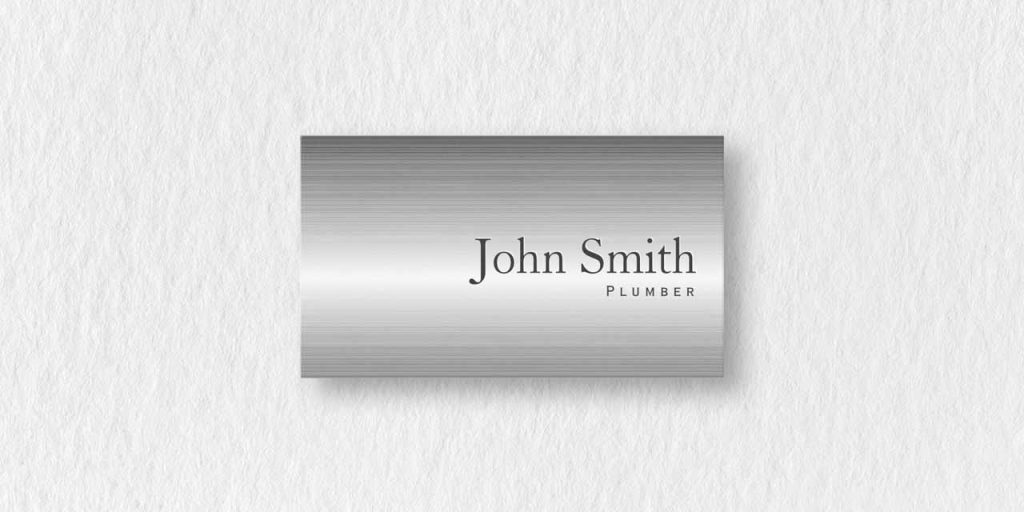 An interesting idea for designing a business card! Instead of using paper, using metal would look unique and of course, would be more durable.
Retro Look Business Card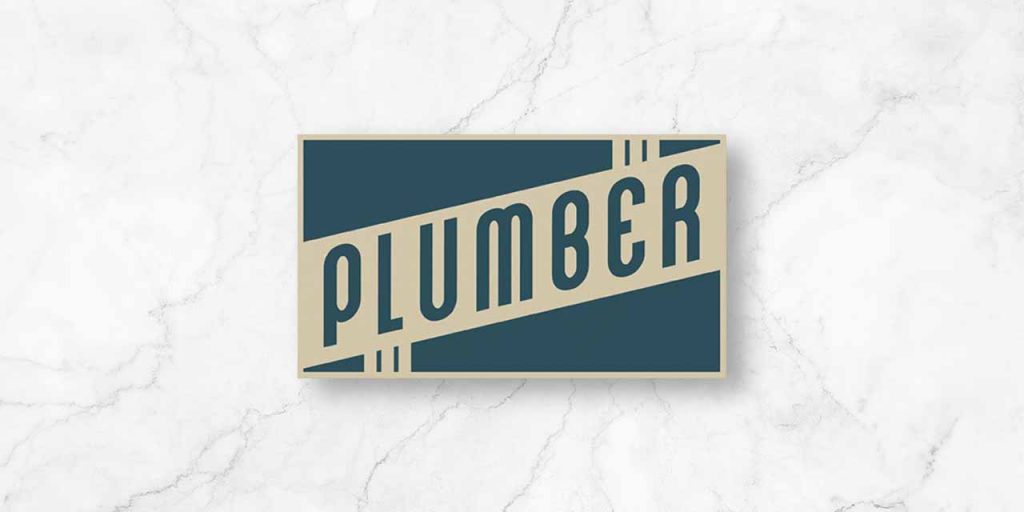 With a retro theme design on the front of the card and detailed information on the back, your card will have a unique look.
Textured Plumbing Business Cards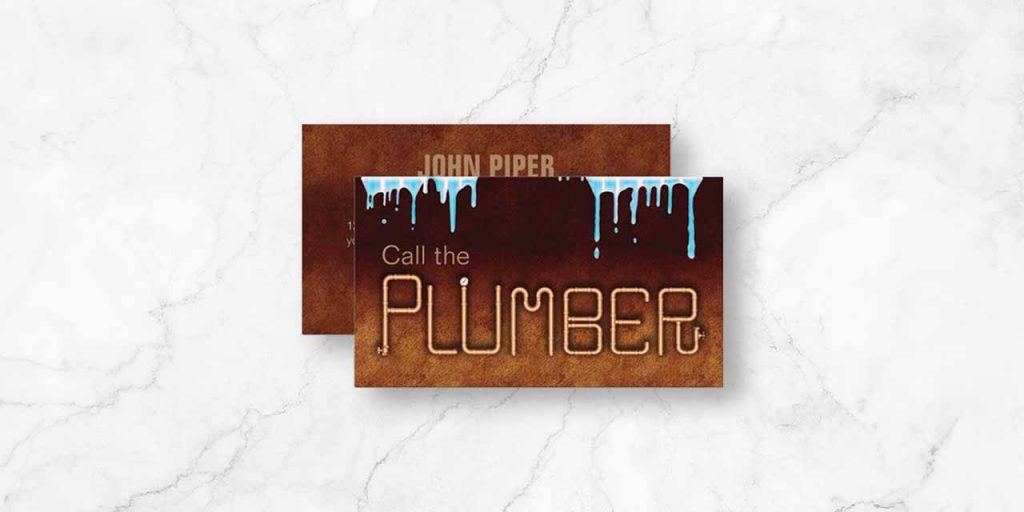 If you are designing the business card, you might want to consider adding a textured background to the front with the name of the company. This would give a brand-new look to the business card.
Minimal Designed Business Card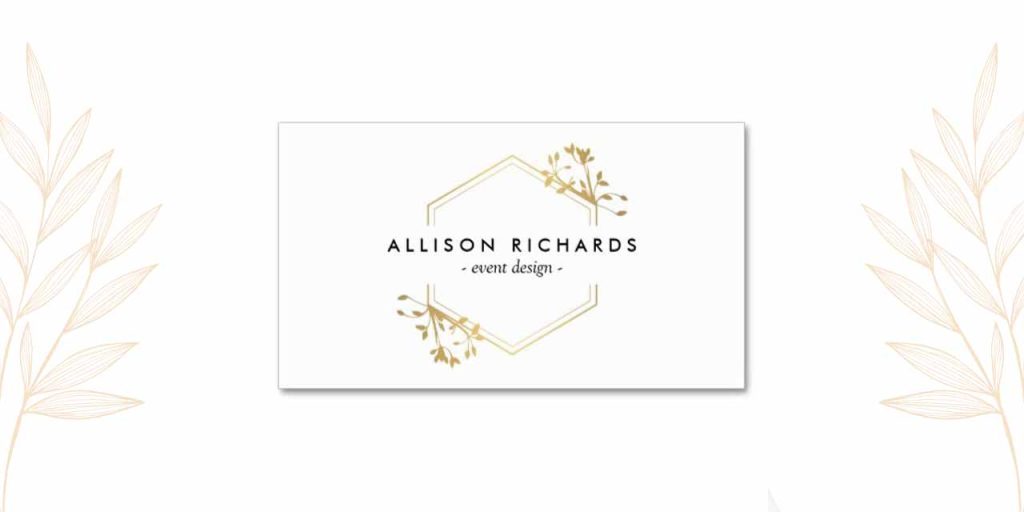 Keep the design of a card minimal, it gives an elegant look and eliminates all the unnecessary elements. It also adds to the professionalism of the design.
Sum-Up…!!
Personalize your business card and use a legible font with your contact information in bold. A business card is a physical representation of your company that outperforms an impersonal email. With the help of a professional plumbing business card and a meaningful conversation, you can close the deal more effectively than with an impersonal email. Keep your layout clear, consistent, and prominent so that your contact information stands out.
You can use these templates if you want to create an impressive, stylish business card in a way that is different from your competitors. You can choose from a minimally designed business card if you want a less flashy business card. When you want a minimalistic look, metal business cards look great. For expert design services, subscribe to Design Shifu's monthly unlimited plans for getting great designs on a subscription. You get a dedicated designer to take care of all your design needs These plans include unlimited revisions at no extra cost. Not to mention, there is a 14-day money-back guarantee on every plan.