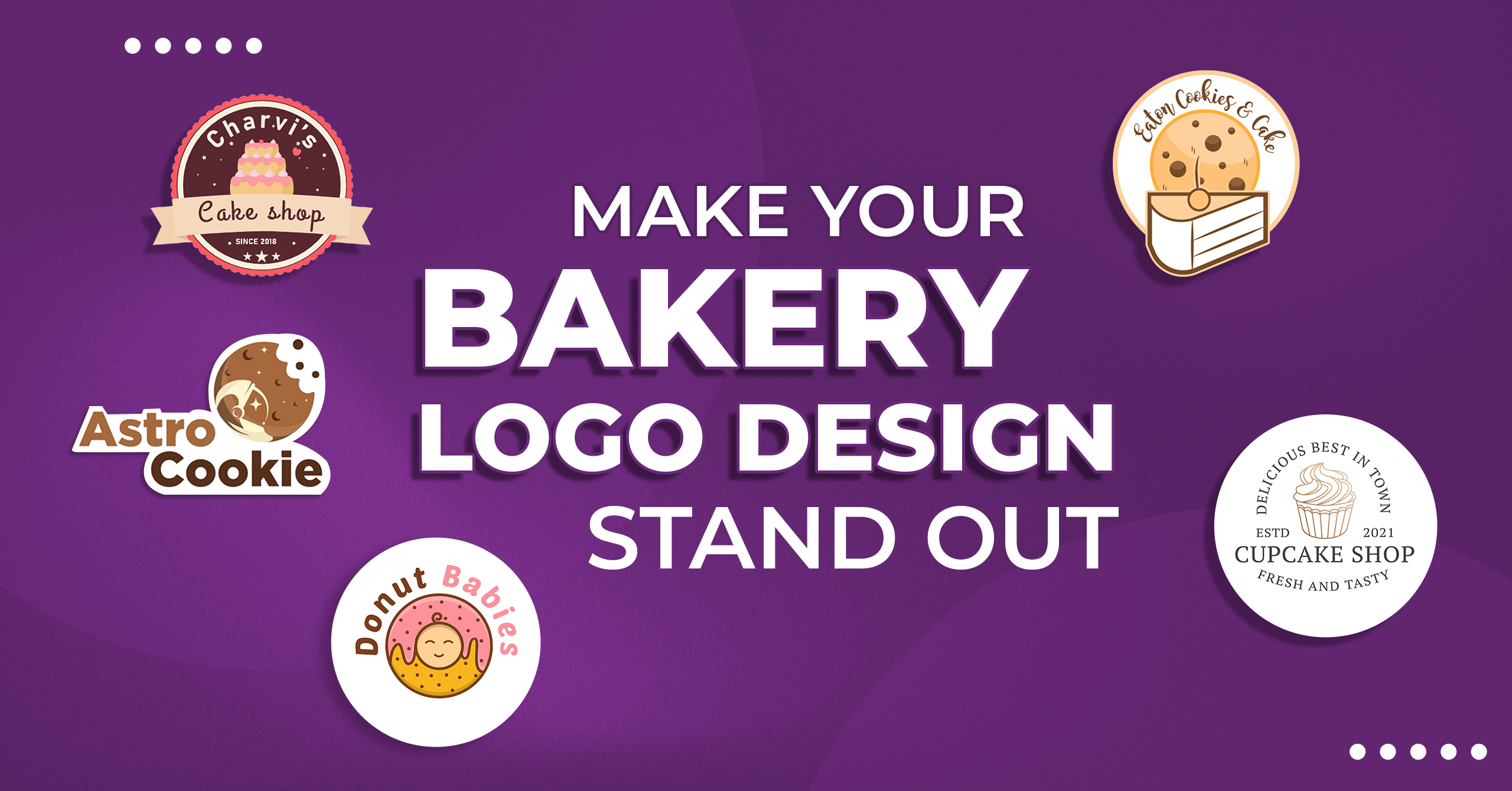 Perfecting the art of baking fresh bread, rich and creamy pastries or gourmet cookies is not enough to run a bakery. Yes, you read that right! While all these skills were more than enough to run a bakery in the 90s, the modern baking industry demands more.
With a lot of emerging home bakers and the opening of more and more bakeries across every street, your bakery logo design is just as important as your baked products and the aesthetics of your physical store. Your bakery logo design works as a visual treat to your customers.
A picture can tell a thousand words; a bakery logo design can tell the whole story of your bakehouse. It can tell everything from whether you're an expert at sweets or favorites to whether you are a home baker or run a bakehouse. A modern bakery logo, if designed the right way, can make a lasting impression on your customers.
Make your bakery logo design stand out
Just like various textures of baked products sweet sour and savory, your bakery logo has many elements to it too. 
That being said, here are a few things that you need to know before creating your first bakery logo:
Bakery logo images
The images you choose for your bakery logo should be just as drool-worthy as your frosted cupcakes and croissants. Here are a few tips to pick the right images for your bakery
Do not go for random stock images.
Random stock images that do not align with your brand can make your logo meaningless. So always go for unique and customized pictures to add to your logo. On the other hand, you don't have to hire professional photographers if you don't have the budget for it. Just a simple picture that aligns with your brand values can do the job. In case you want a custom design for your logo, you can also take help from Design Shifu. We offer unlimited graphic designs in just $399 per month.
Keep it unique
To stand out from the other bakeries in the town, bring in customization. Showcase your signature product. For example, if you sell exceptionally good bagels, which your customers can't get anywhere else, represent that in your logo! This gives an overview of what to expect from you as they enter your bakery. 
Get creative
The image that you put in the logo plays a major role in your branding. You can get as creative as you want just like you get creative with all the icing and frosting of cakes. Your logo can be the image that you put in the logo that plays a major role in your brand message. It can be as cute a cupcake, elegant as a wedding cake, extravagant as a 3D cake, or as simple as a tea cake! 
Bakery logo fonts
Fonts play an important role too just like the image you put in your logo. They can make or break the design of your logo. You can go as fancy or simple with the fonts but the main point to keep in mind here is that the text should be eye-catching yet readable.
A lot of fonts are out there but the drill is to choose the one that matches your image/graphic and the vibe of your bakery. The fonts you choose can be as exquisite as your pastries or dolled up like your cupcakes. Choosing the right typography for your logo can help you amplify the reach and tell your story better!
Use the right colors
If you can master the psychology of colors, you can master your logo too. But choosing the colors might get a little tricky. So, here's a quick color guide to choose the best logo.
Black – Sophisticated, elegant
White – Trust, innocence
Red – The color of love
Orange – Friendly, feeling of freshness and warmth
Yellow – Joy and happiness
Gold – Authoritative, Luxurious
Blue – Intelligence, confidence, serenity
Green – Liveliness
Brown – Simplicity
Pink – Tenderness, passionate
Violet/Purple – Royal
Magenta – Balanced
You can mix and match the colors from this to match the personality of your brand.
Show your expertise
Starbucks and Krispy Kreme sells both coffee and doughnuts. Whenever we think of Starbucks, we think of coffee, and when we think of Krispy Kreme, we think of their crispy and creamy doughnuts. This is because the brand established its expertise strongly in one particular food item rather than trying to sell out everything.
Similarly, you can establish your expertise through your logo. If you're a home baker, you can include graphic representations of the home. If you're a vintage bakery, you can represent that too! Do your bread get sold within minutes? Tell them! You can represent anything that you want your bakery to be in your logo!
You can check out our recent blog on 5 Cool Logo Design Ideas You Can Use For Creating Striking Logos to get more dose of inspiration. 
How to make your first logo for a baking business
Define your brand
As we discussed earlier, the colors, fonts, image, tagline, and expertise defines your brand. Sit down to define what exactly you value the most about your bakery and reflect it as your brand.
Write a brief
Make a written copy of the brand brief so you or your graphic designer can easily create the logo.
Make room for changes
Your logo is a long-term thing. It creates a lasting impact on your customers and stays in their memory forever. When you plan a revamp after 20 or so years, it shouldn't affect the brand at all. So always keep in mind to make room for designing and redesigning the logo.
For more ideas, you can check out our blog on Modern Minimalist Logo Design Ideas. 
Bakery logo examples
Cake shop logo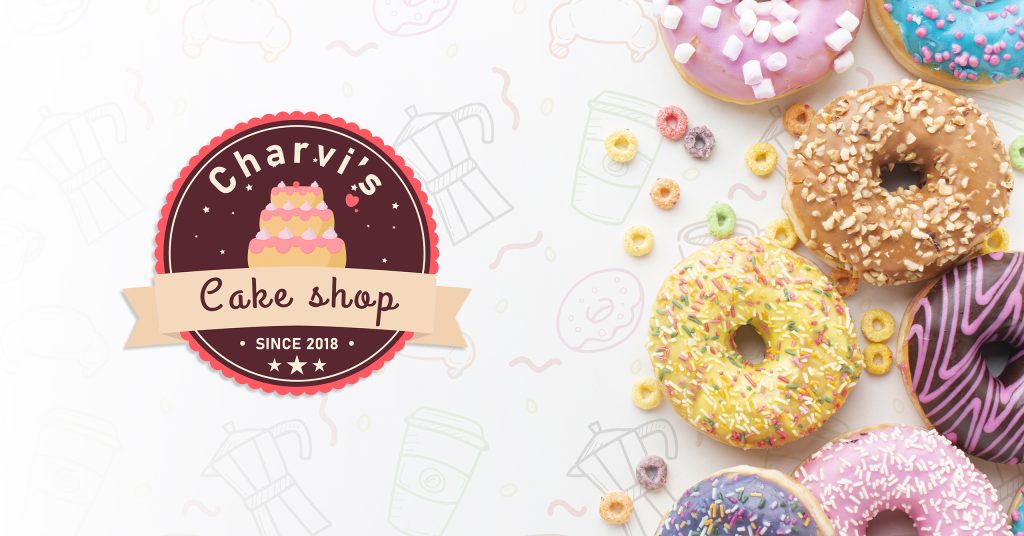 This cake shop logo from "Charvi's cake shop" has its beautiful shades of red and magenta expressing a love that is balanced.
Cake and cookies logo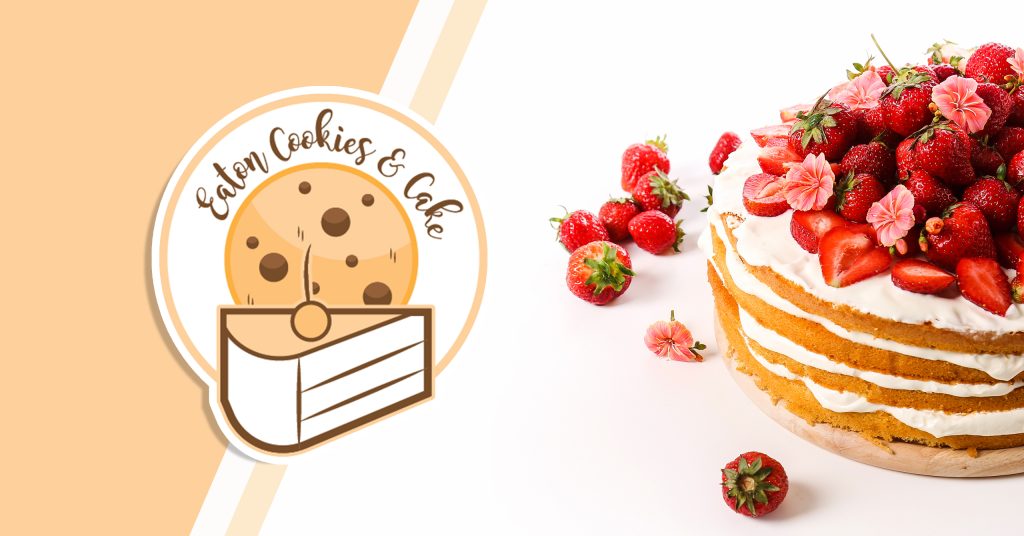 This bakery showcases two of its best sellers – cakes and cookies in a very uniquely designed logo with shades of brown expressing it's simplicity.
Creative cake logo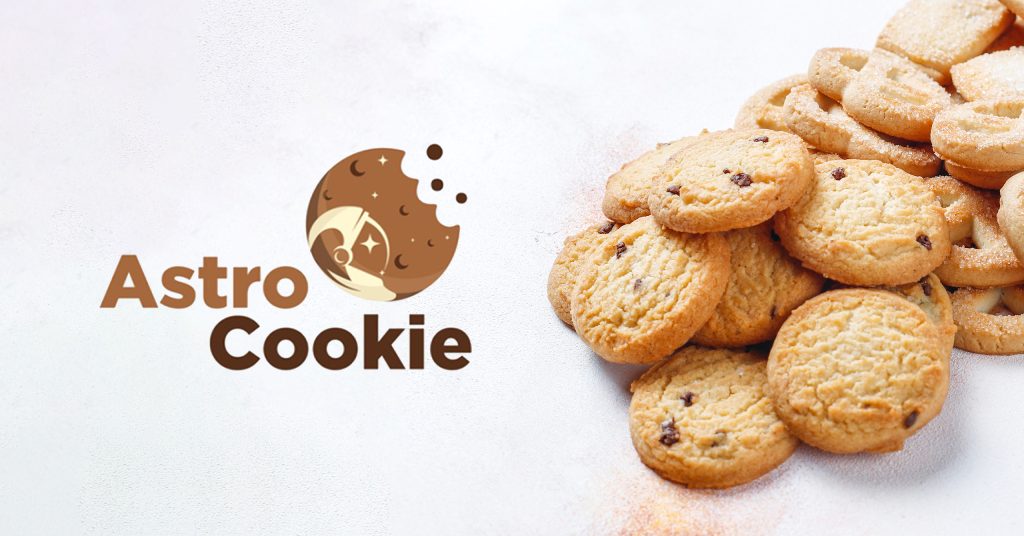 This half eaten cookie logo from "that's a damn cookie" shows that the cookie is really tasty. With shades of brown and pink, the brand expresses itself as simple and passionate.
Vintage bakery logo vs modern bakery logo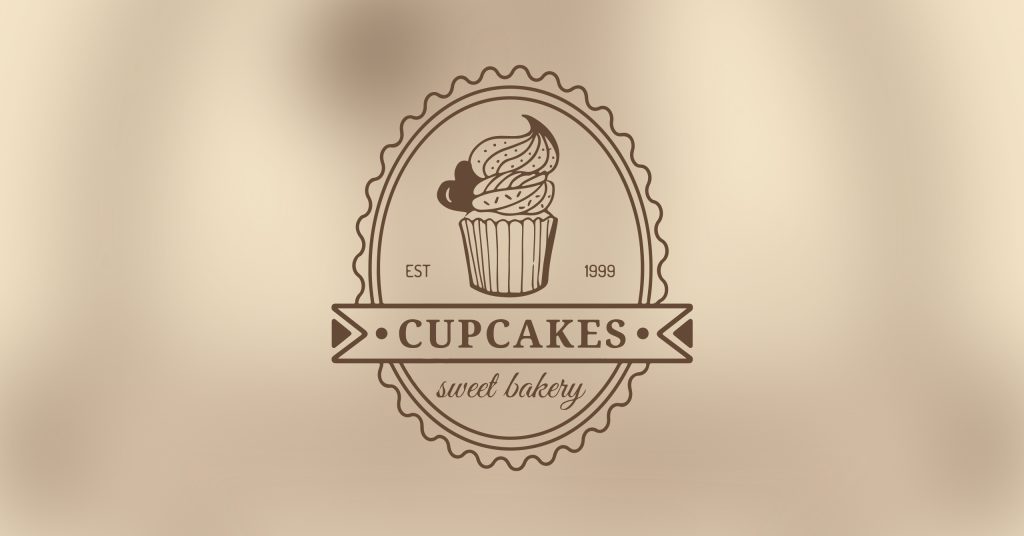 This vintage bakery logo design has its year of an opening mentioned in it showing how old the bakery is.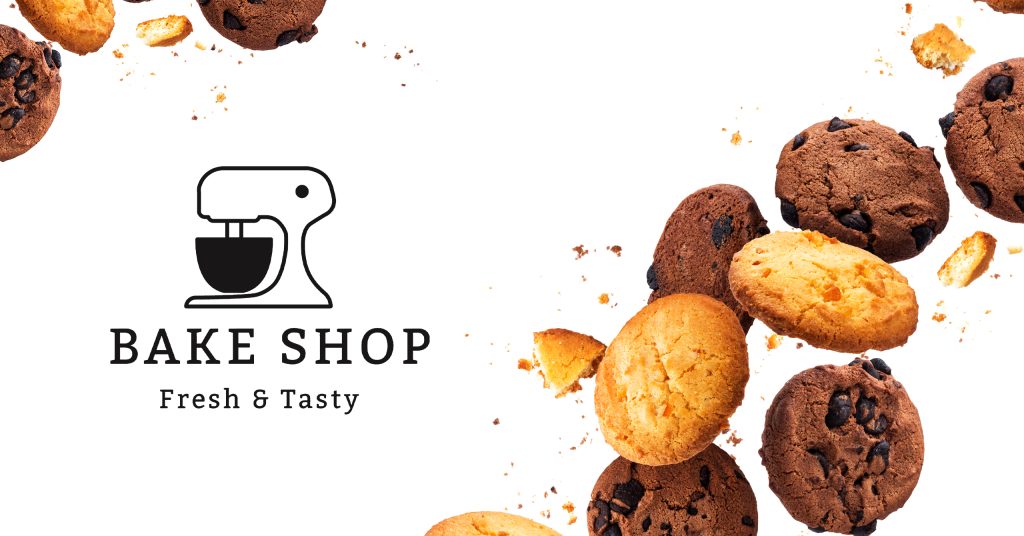 On the other hand, this modern bakery logo is so simple and subtle with a stand mixer in its logo representing it's a modern bakery.
Pancake logo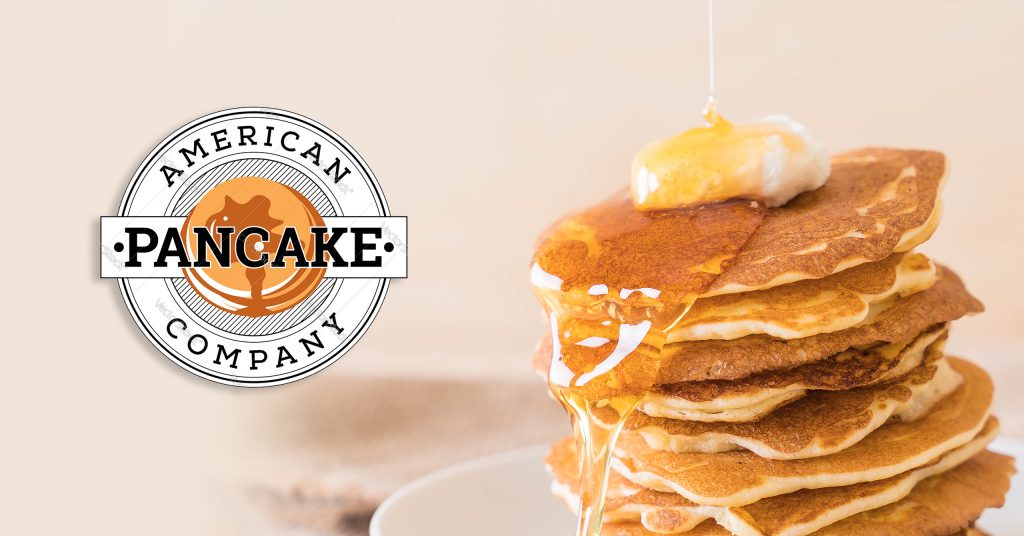 This pancake logo has a simple yet colorful pancake in its logo and a font bold and beautiful to denote that it's an American-based pancake house.
Cupcake logo design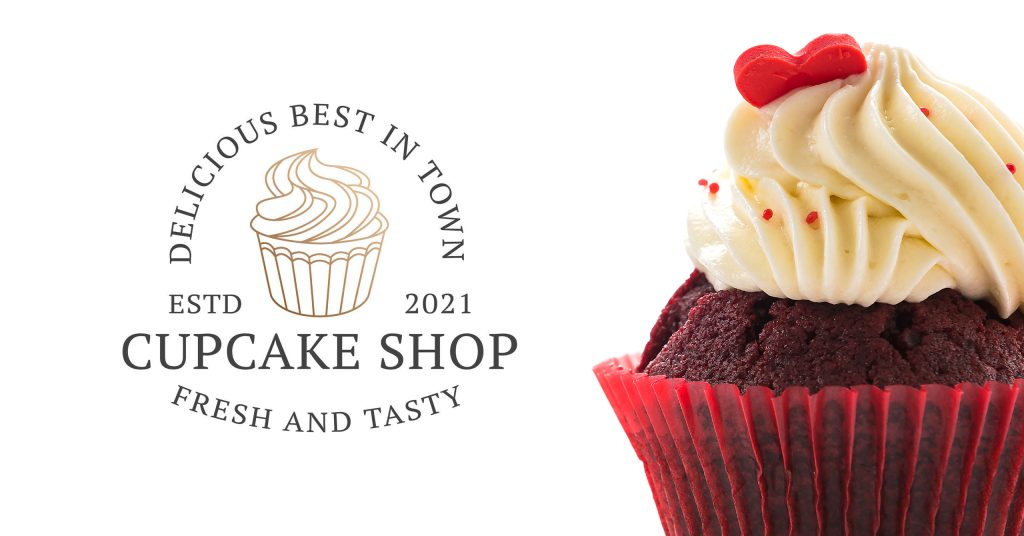 The golden and black-themed cupcake logo design shows its sophisticated cupcakes in the house. It also has a tagline fresh and tasty, the best in town, and conveys exactly what the customers need to know.
Cakes and sweets logo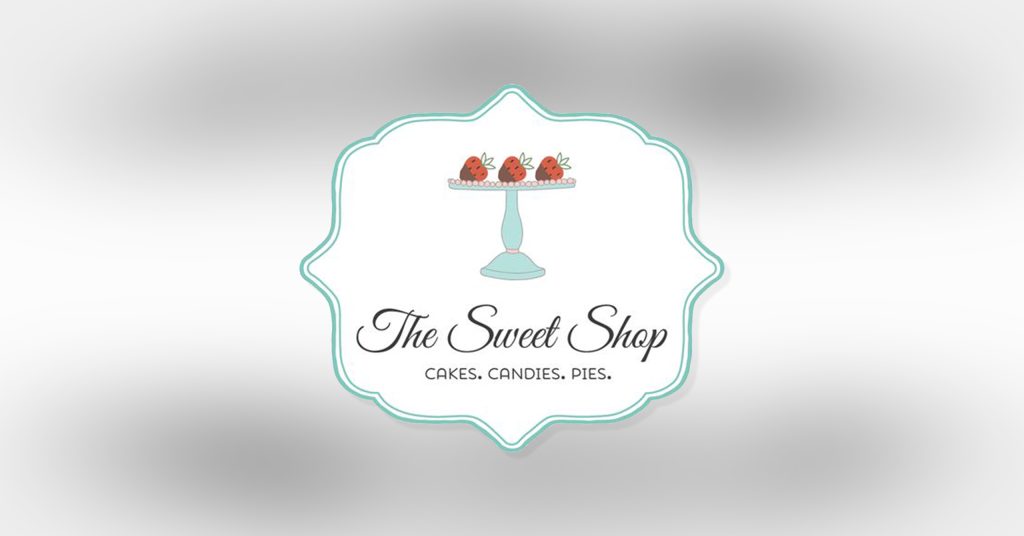 The logo has strawberries instead of cakes on the table to subtly represent that they sell more than cakes. The tagline then clearly states what they sell: cakes, candies, and pies.
Logo for pizza restaurant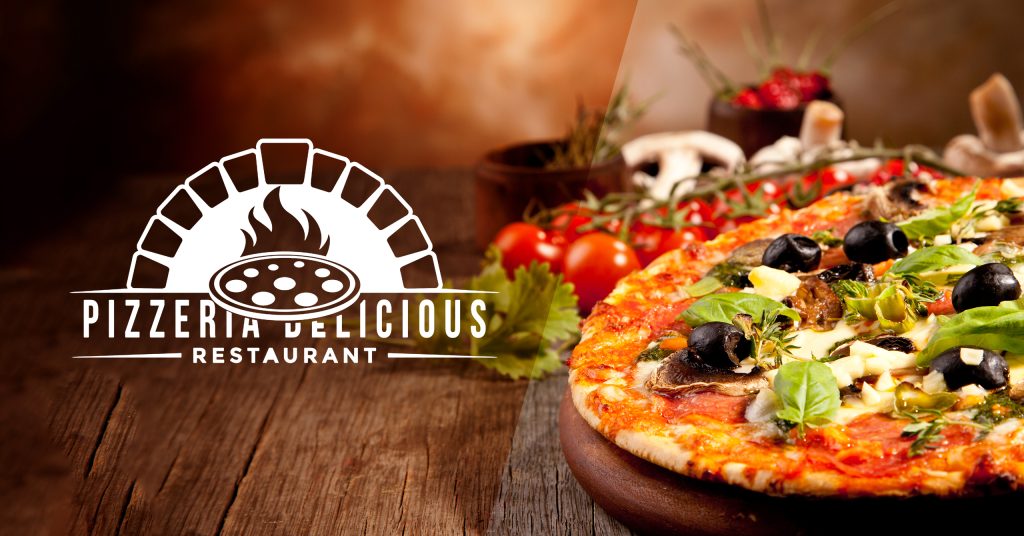 This pizza logo has a brick oven showing that they make traditional wood-fired pizzas.
Donut logo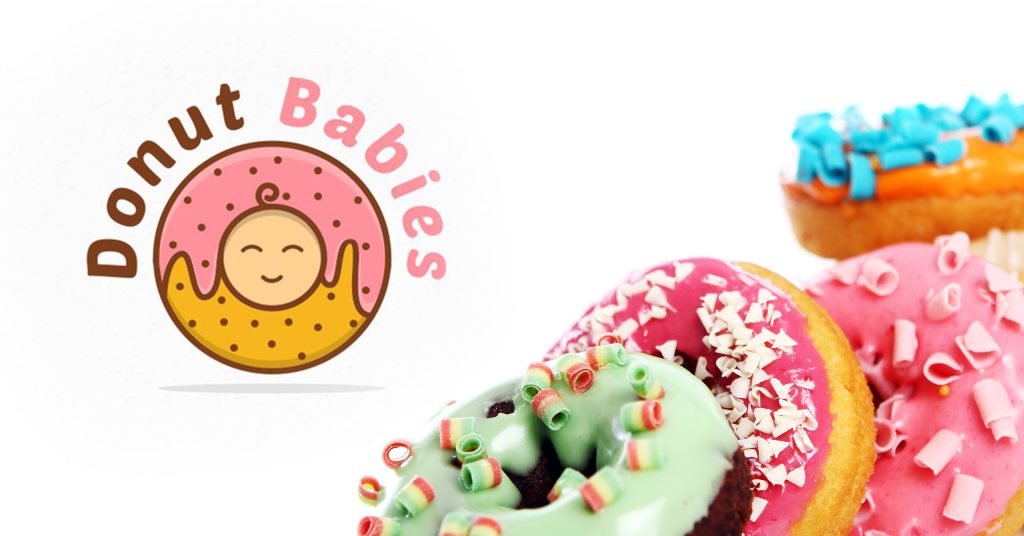 The logo of the donut shop with atoms orbiting around it is an apt and creative design that matches the name if the shop "Atomic donuts". It has a pink and blue color theme to showcase their passion and confidence.
Hot dog brand logo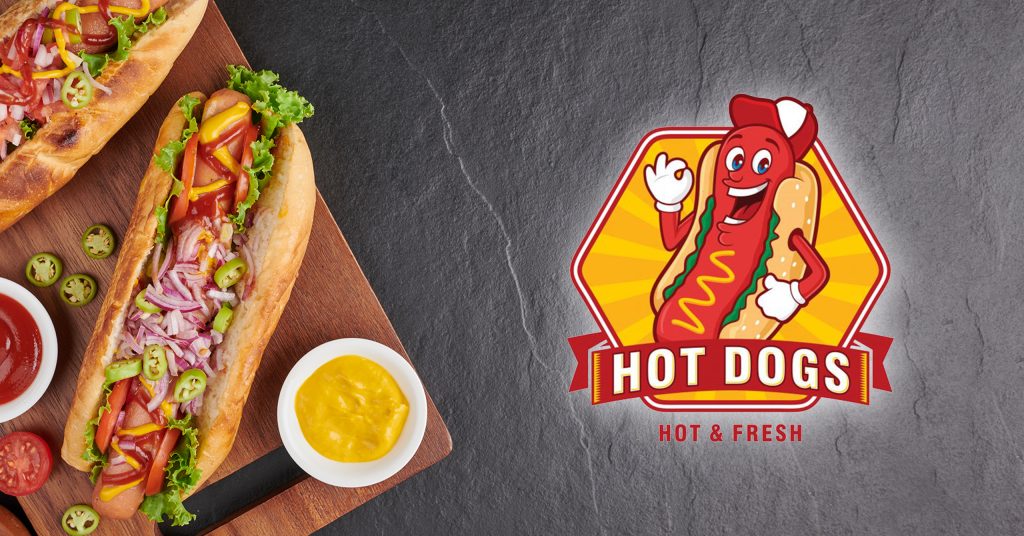 This logo has represented hot dogs as a person to show that they're hot dogs taste great. They have also added a suitable tagline that their hot dogs are hot and fresh. The yellow and red color theme provokes love and happiness.
Pastry shop logo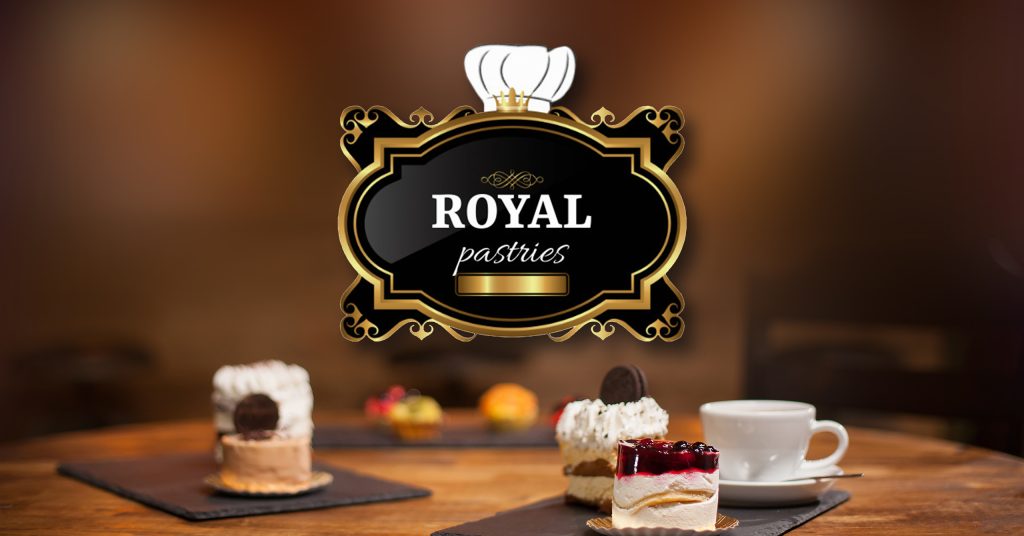 This pastry shop has a bold theme. With black and golden colours in their logo, the bakery establishes that their pastries are royal and luxurious.
Cool Bakery logos
You can check out more examples from knows our recent blog post on 10 Famous Cool Logo Designs And Their Hidden Messages
Famous bakery logos to get inspired from!
Swiss bakery logo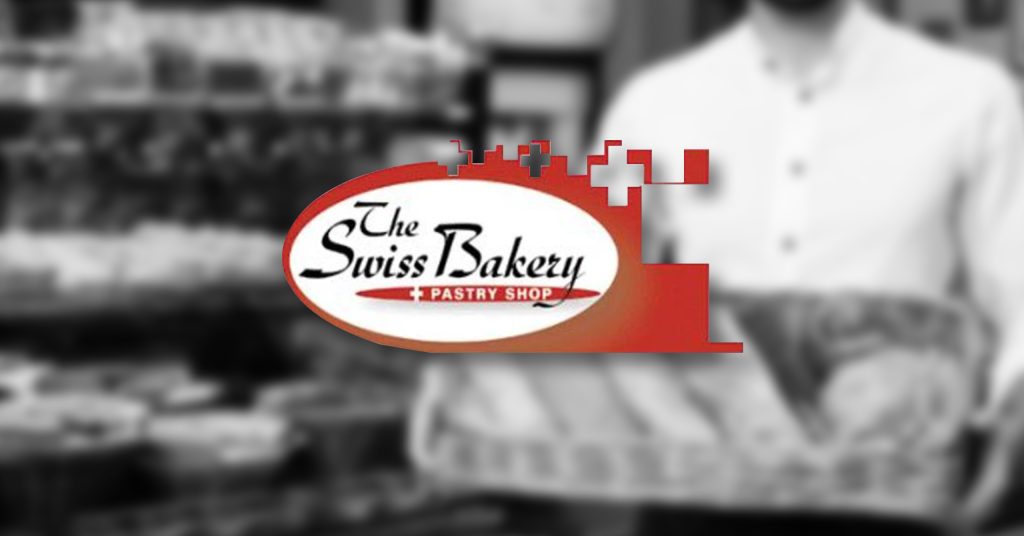 As you can see here, "the Swiss bakery" is a Swiss-based bakery specializing in European desserts and Swiss pastries. The logo has the flag of Switzerland, which is a clear representation that the bakery is based out of Switzerland. The color black, white, and a little bit of red in the logo symbolizes sophisticated, pure, and made with low Swiss pastries!
Artisan bakery logo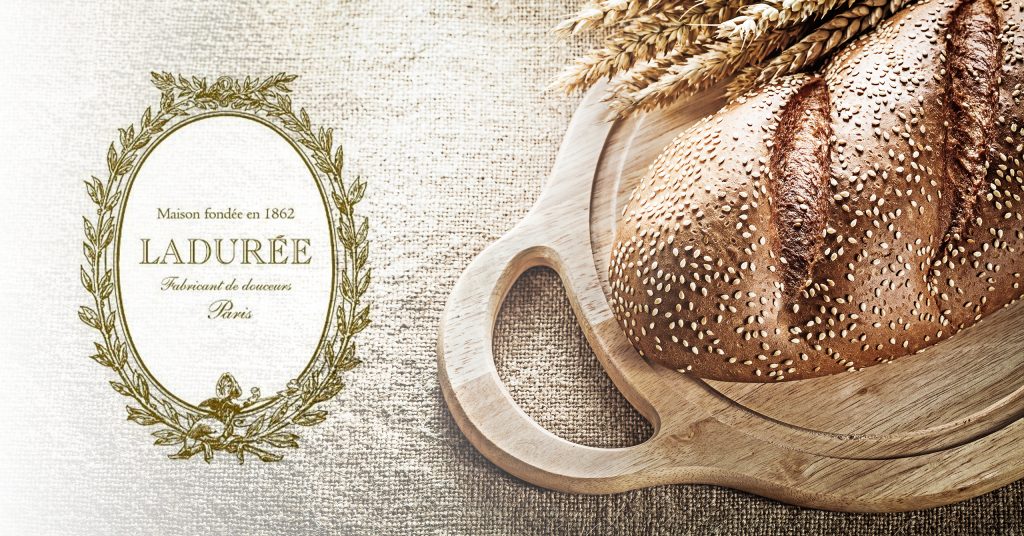 Above is an example of a French bakery. The logo in itself symbolizes how much the brand values artisanal bakes. Also, the logo has a tagline "Fabricant de douceurs" which means they sell soft and spongy delicacies. The tagline here represents their specialty. Also, the text in the logo tells us that the bakery is from 1862 and is based out of Paris.
Modern bakery logo
The glittery golden and shiny pink color of the bakery bling represents that the bakery is so much proud and passionate about serving the best-baked products across the US. The logo also has a cute yet simple cupcake in it which is a representation of their best-selling item on the menu. 
Takeaway
Create diligently crafted bakery logos just like your baked products. Design your logo with Designshifu. Get unlimited graphic designs for just $399 per month. 
Or, on the other hand, you can also check out our blog on 10 Free Logo Design Ideas for 2022 to make a logo that stands out from the crowd. 
Both ways, you get to immerse yourself in the most creative experience ever!