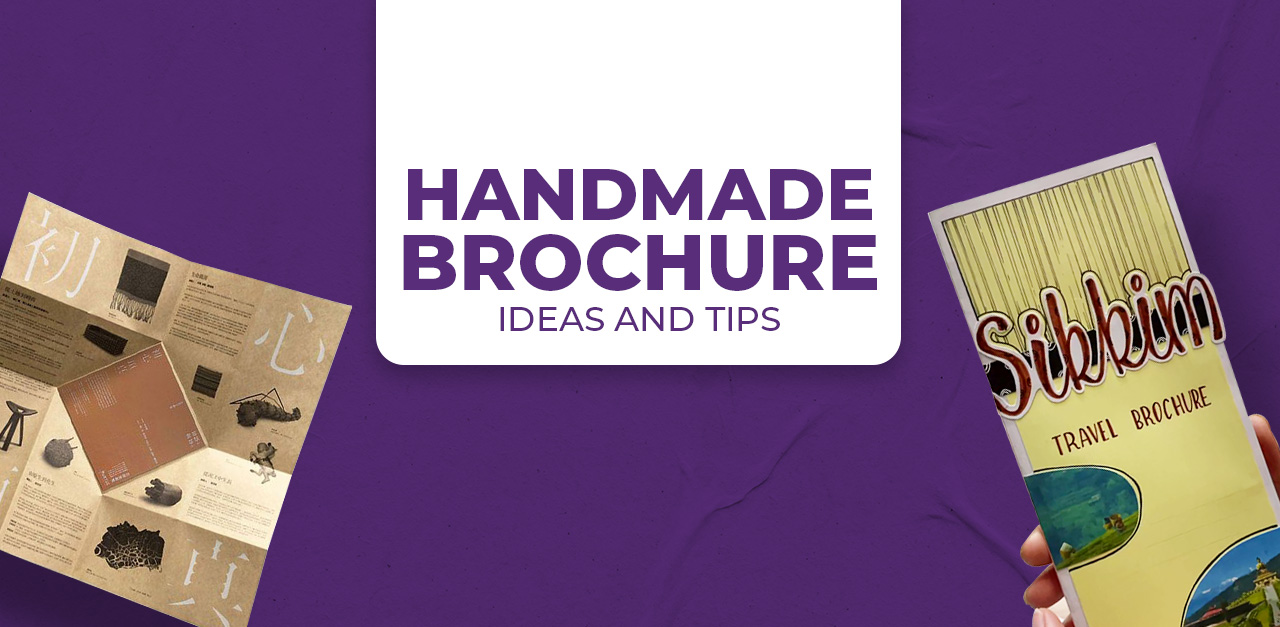 In today's world of 8 billion people, there is an influx of brochures and pamphlets in our daily lives. In the digital world, one single document can be produced in mass within seconds. How would you then ensure that your brochure holds a special space on their desks and not lurking around in the waste areas? One of the ideas is through Handmade Brochures. Now before you get worried as to how will this be accomplished, refer to this for some inspiration.
Characteristics of Handmade Brochures
Some characteristics should be considered before you plan on making a handmade brochure. Those are as follows:
You cannot make thousands of brochures in a limited time. That's a given, considering the amount of effort that goes toward making one.
You cannot expect 100% accuracy in all the handmade brochures, since there is a human touch.
Plan your materials and designs well in advance so that the brochure-making process is smooth without too much of breaks.
Less is more. Even though your handmade brochures exude a lot of creativity, being minimalistic and aesthetic will go a long way in impressing your end customer.
If you have a design in mind or still thinking of one, get a dedicated designer from Design Shifu. 
Now, let's explore some beautiful handmade brochure examples and you can choose one that's best for your business.
1. Travel Handmade Brochure
The travel brochure should be designed so that it entices the reader to visit captivating locations around the world.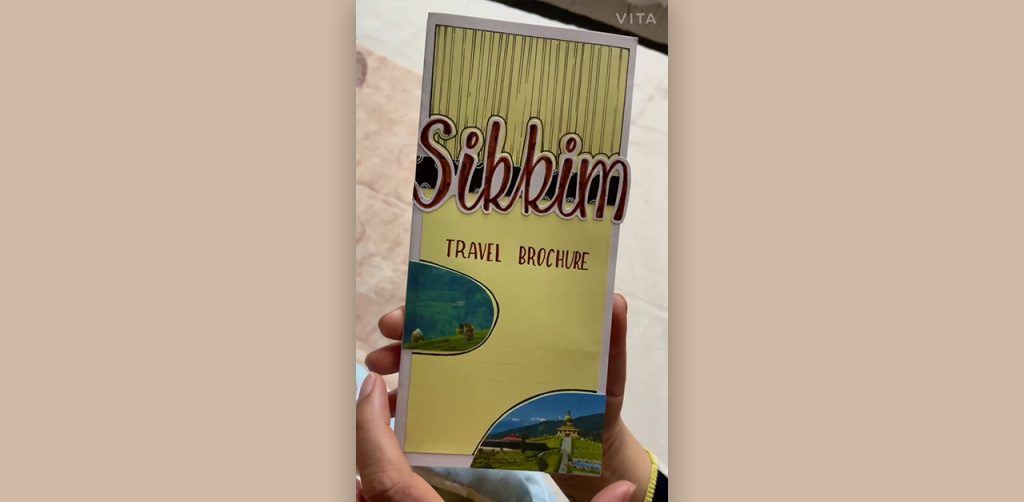 This image-only brochure with the names of places to visit is a very simple yet classy design that you can make. The pictures used are real pictures of the places and the names are hand-written.
Another version is drawing sketches of the places to visit in a particular location.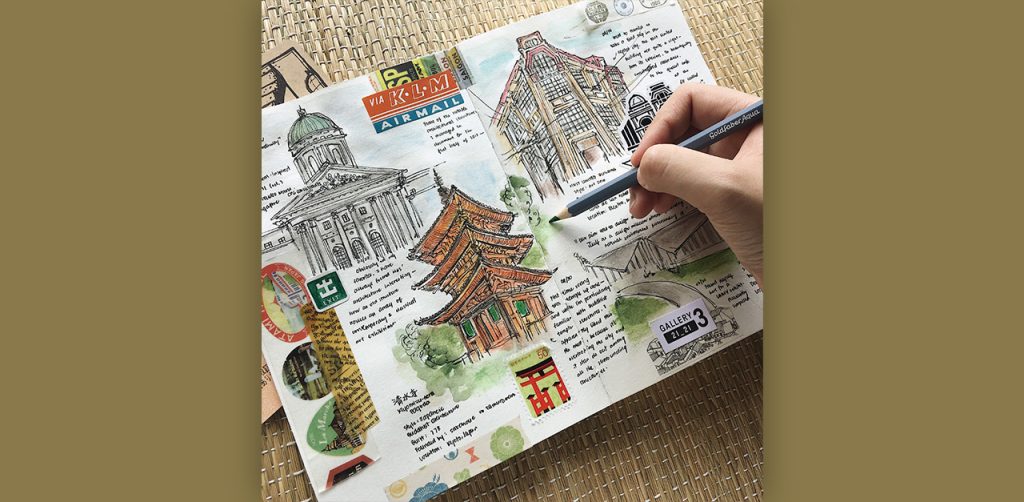 However, this one's a bit difficult to execute in bulk, but it looks extremely appealing.
If you want more inspiration for travel brochures, refer to this.
2. Creative 3D Handmade Brochures Design
Corporate and handmade brochures seem alien, but why not add some creativity to corporate brochures too?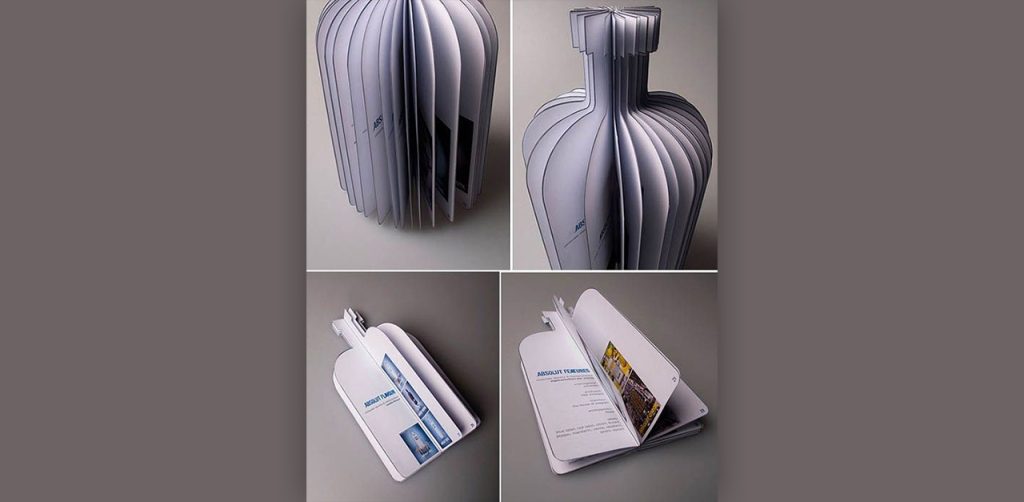 In this design, the team members' pictures are pasted in a creative way along with text, which makes these types of brochures an instant hit with the target audience. Instead of the regular square and rectangle-shaped brochures, unique shapes like hexagons, pentagons, and number shapes would also require less space and more creative output.
Another example of a geometrically shaped brochure is this.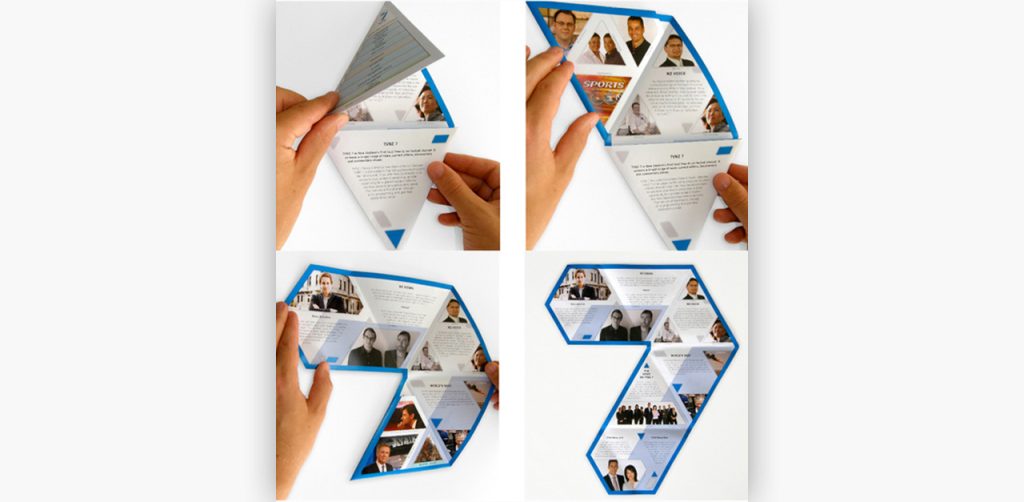 The brochure is given the shape of a bottle, with each layer loaded with information. One more good option for your brochure.
3. Job Recruitment Brochure
A company that wants to recruit candidates usually would update the job section of its website or probably mention it on its social media handles. How about a company that creates a brochure headlining the best things one can get by working in the company?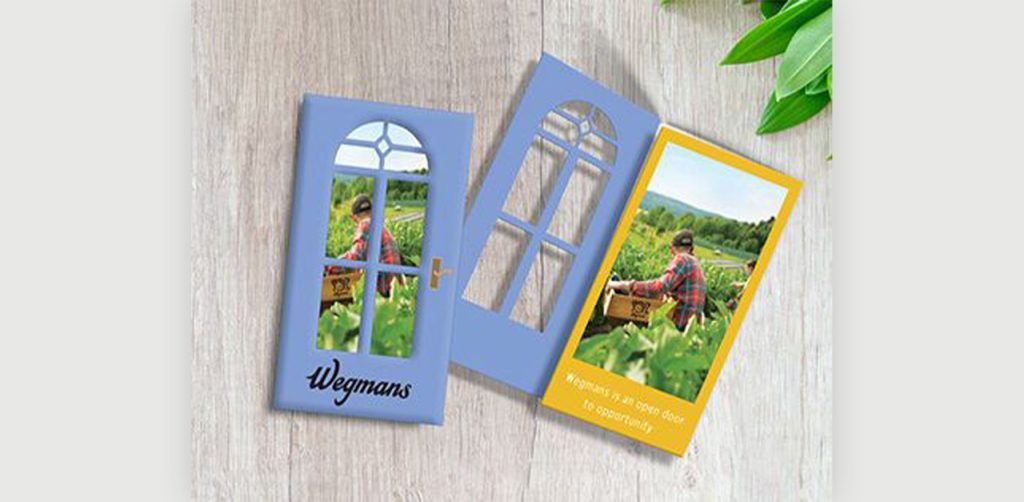 Quite a unique way of recruiting candidates. Here, they have mentioned how their company has an open-door policy, which is one of the key factors looked at by a candidate before he applies for a job.
This type of brochure can also be made by restaurants, schools, etc. where the combination of creativity and benefits are distributed equally.
Check this out for some ultimate brochure design ideas in 2023.
4. Flip Book Handmade Brochure
A flip book brochure is an accordion-style brochure that is detailed and yet, acquires less space on your shelf. You can flip through the book and check out the image change from page to page.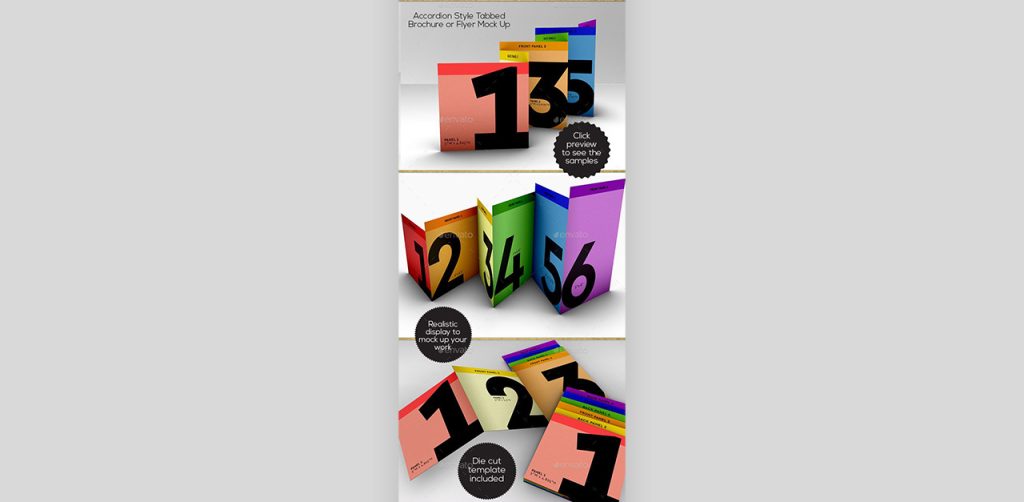 This isn't a handmade brochure example, but it can be replicated into one. There are many creative ways to replicate the flipbook style. One example is: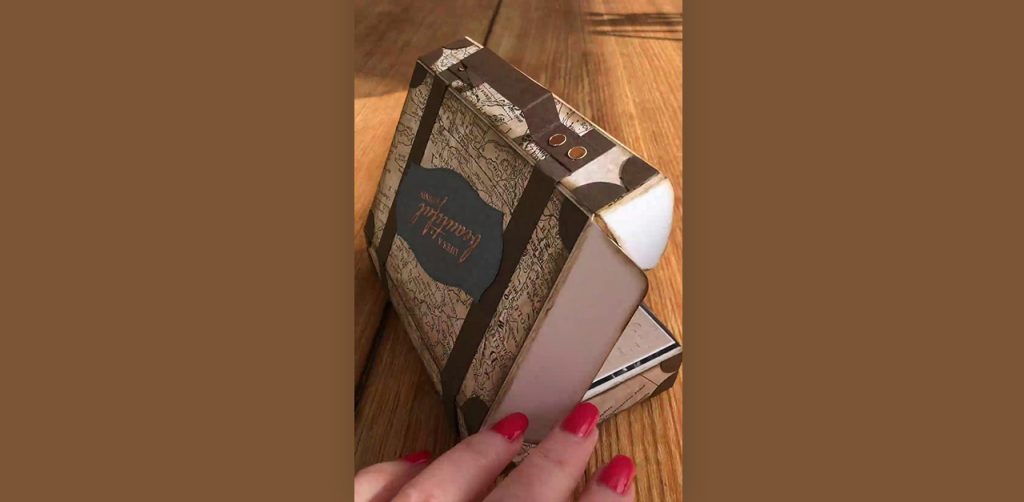 Though this suitcase style looks elaborate in design and would require a lot of effort, once made, this would most definitely create a lasting impact on the minds of the target audience. A unique combination of images, text, and design would make this handmade brochure a permanent place on your target audience's shelves.
We, at Design Shifu, can help you create one at affordable prices. Check out our price range.
5. Single Paper Brochure
The simplest and the easiest to execute is a single-paper brochure. You can define the brand's vision, and mission through text or illustrations, without making it too cluttered and cumbersome to read.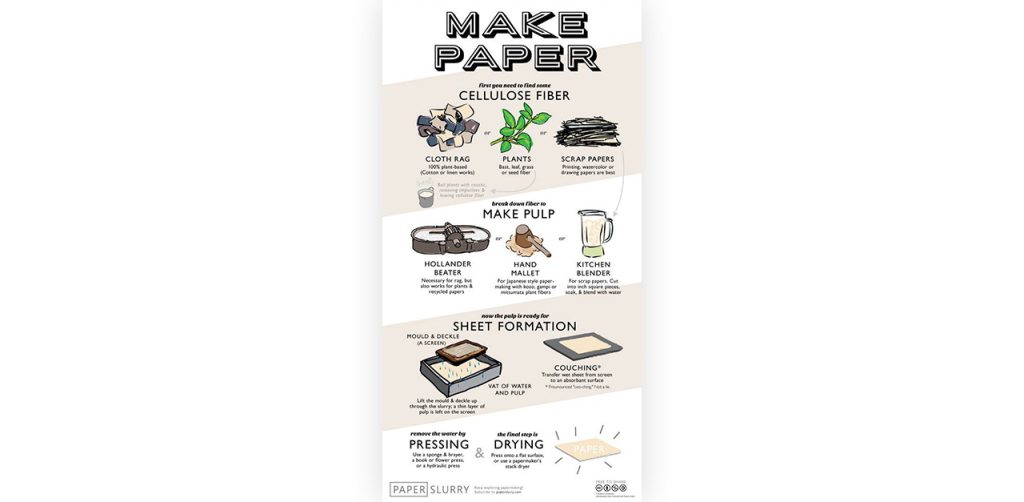 This is a reference to how one can create a handmade brochure using illustrations and text. And here is what a single-page brochure will look like.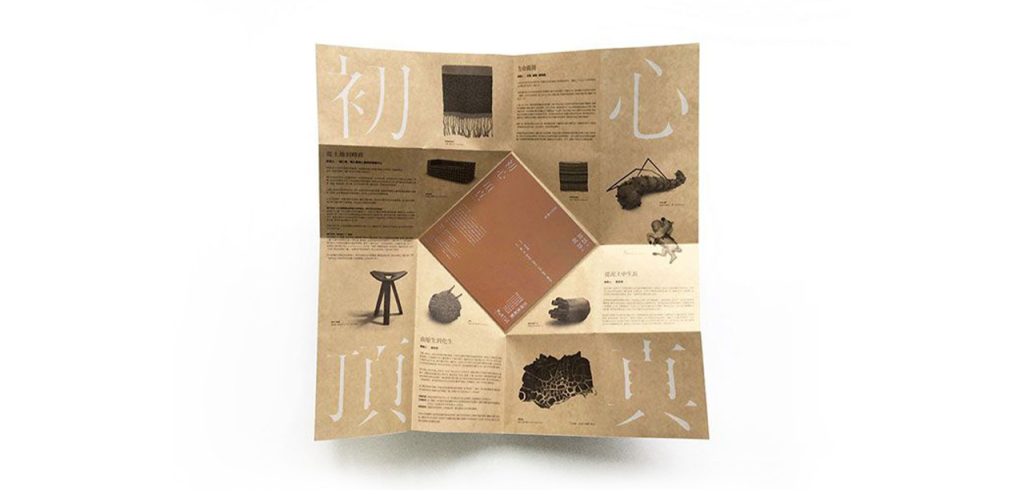 It can be folded into 2 or 3 folds, basis the brand preference, but such kinds of brochures are quite cost-effective too. Also, for a start-up who do not have too much information to showcase in the beginning, this kind of brochure is a good start for introducing oneself to the target audience.
Also, these are the various ways through which one can fold a single-page brochure.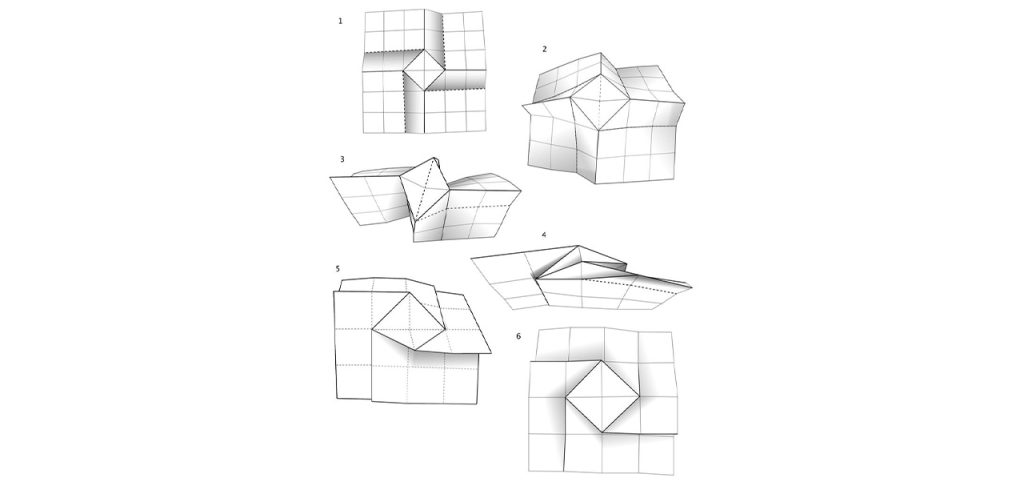 6. Tag-based Handmade Brochures
Who said brochures have to be in a book format? Who said brochures have to be perfectly shaped and should be in a spiral bind? Have you ever thought that why not create a brochure in a tag-shaped design? Yes, it's possible.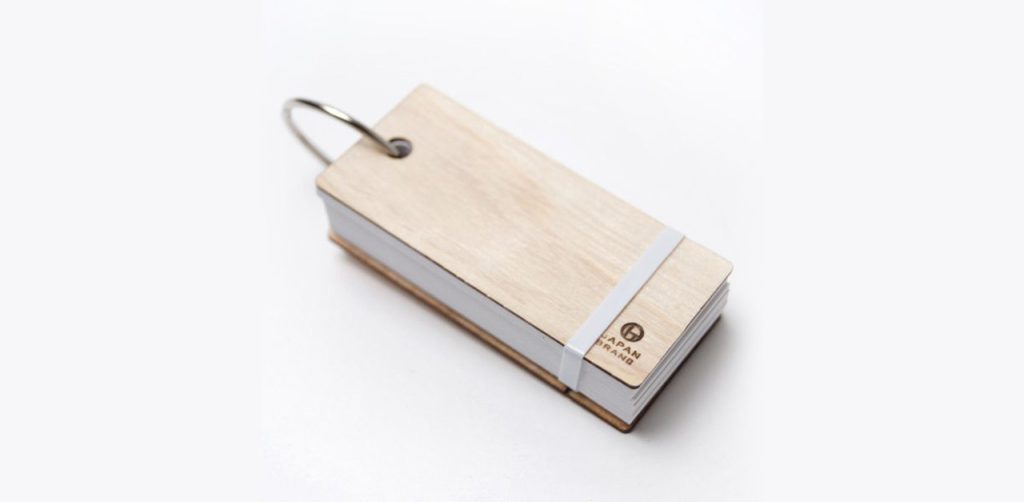 Use of colors, information, images, and creative illustrations can be done concisely and yet look creative and pass out necessary information too. Also, since it is tag shaped, it is quite handy and doesn't require too much space.
In case you are very traditional and still want a spiral-bound brochure, you could easily stuff these tags in a spiral bound and make it look like this.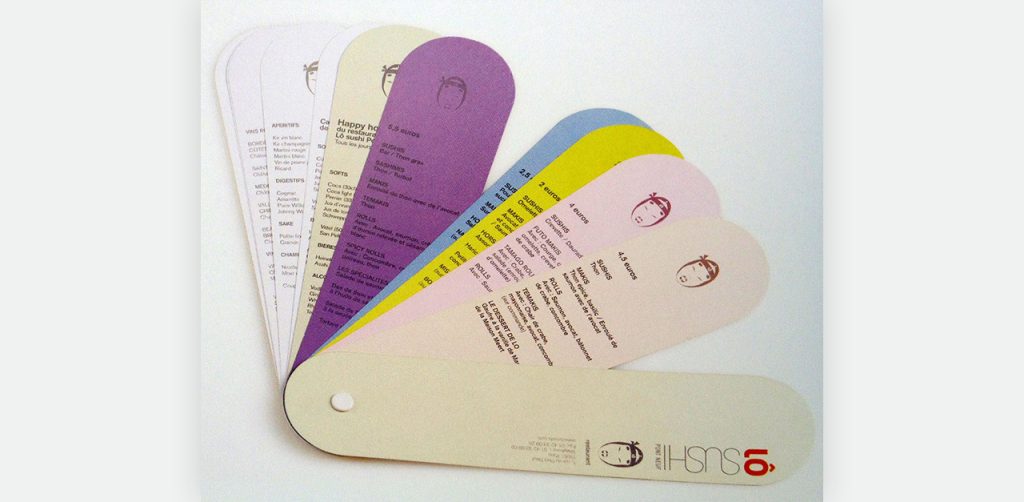 Conclusion
A handmade brochure will not only creatively satisfy the target audience, but will also break the clutter. We are loaded with information and it's very difficult to stand out. Hence, a little bit of hard work is required to ensure our voice is heard by the target audience. However, if the design isn't your strongest point, source your designs to Design Shifu. We offer unlimited designs for $399, which also comes with a 14-day money-back guarantee. So what's stopping you?