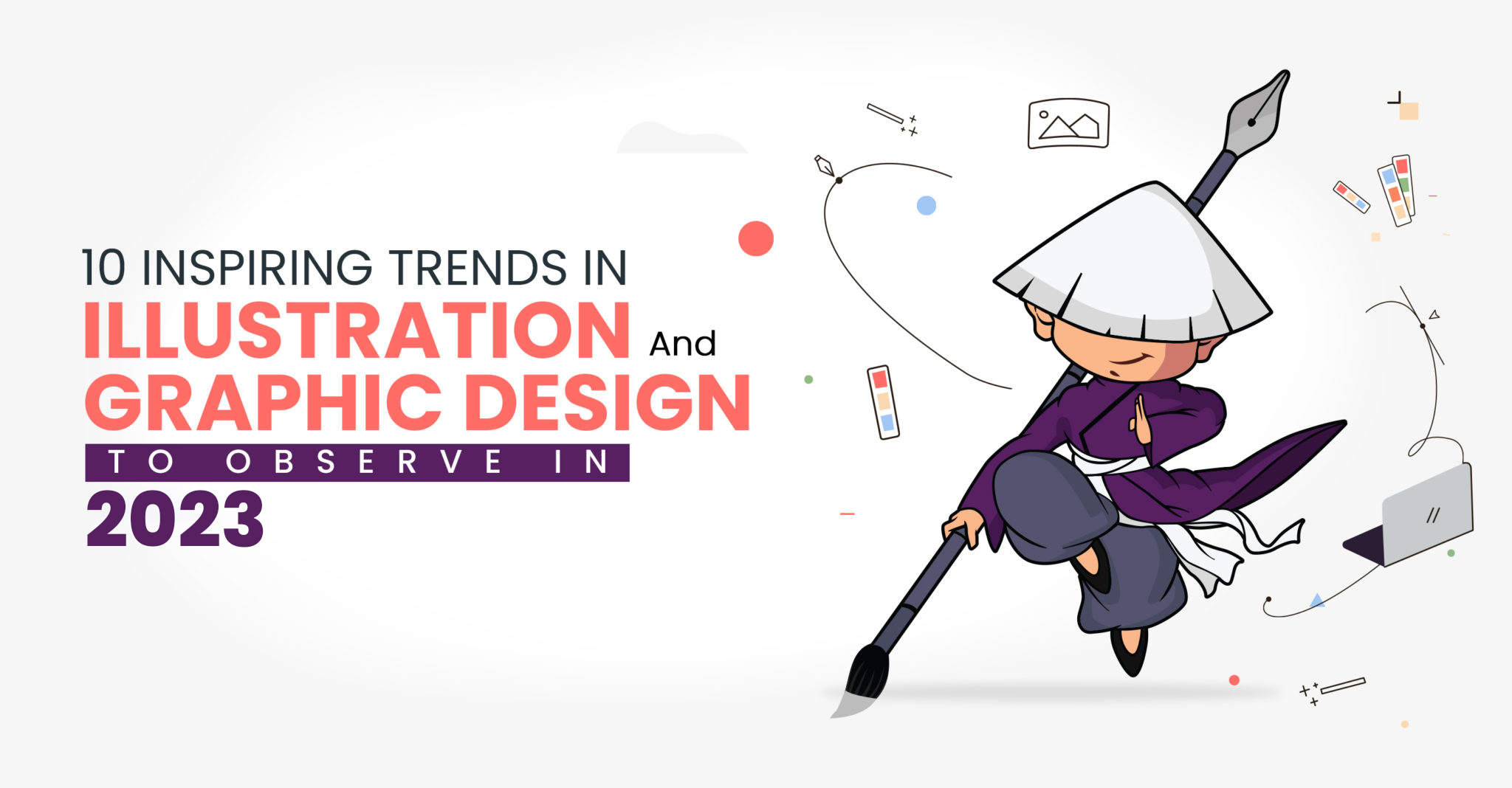 Looking for inventive brochure design ideas that grab attention and get your message across?
Brochures are an effective marketing tool and enable businesses to showcase their offerings in a detailed and attractive way. You can create brochures for every purpose you can think of.
Whether you are launching a new product, introducing a new company, or informing prospective customers, a brochure expands your company's visibility. However, in a competitive marketing landscape, it is vital to come up with brochure designs that stand out and create a lasting impression. Moreover, the way visual content is consumed changes over time. So, why not do away with outdated ideas and explore ingenious brochure designs for 2021? How about pushing the boundaries and discovering design schemes that give your business an edge?
What is a Brochure Design?
A brochure is a highly-adaptable visual marketing tool and is used to put forth the services or products offered by a company. While there are pdf versions of brochures available, they are also usually printed and distributed at business events, exhibitions, conferences, trade fairs, or promotional events.
Brochures can be designed in all shapes and sizes to convey and reflect the identity of your business. Through impactful and professional brochures, you can create the right first impression and reflect the high standards of your business. By creatively working on every aspect of the brochure design, you can ensure that your message is relevant and memorable. Be it the color, images, or text, every detail counts and can make a significant difference to the way your brand is perceived by your audiences.
In terms of design and function, the possibilities are endless. There are various brochure dimensions and styles like single-fold and tri-fold. Based on the length of information you want to add, you can pick the most appropriate format. If you wish to include information about multiple products or services, you can benefit from opting for more folds. A brochure design can include both text and visual elements in a creative way to spark curiosity and encourage readers to find out more about your business.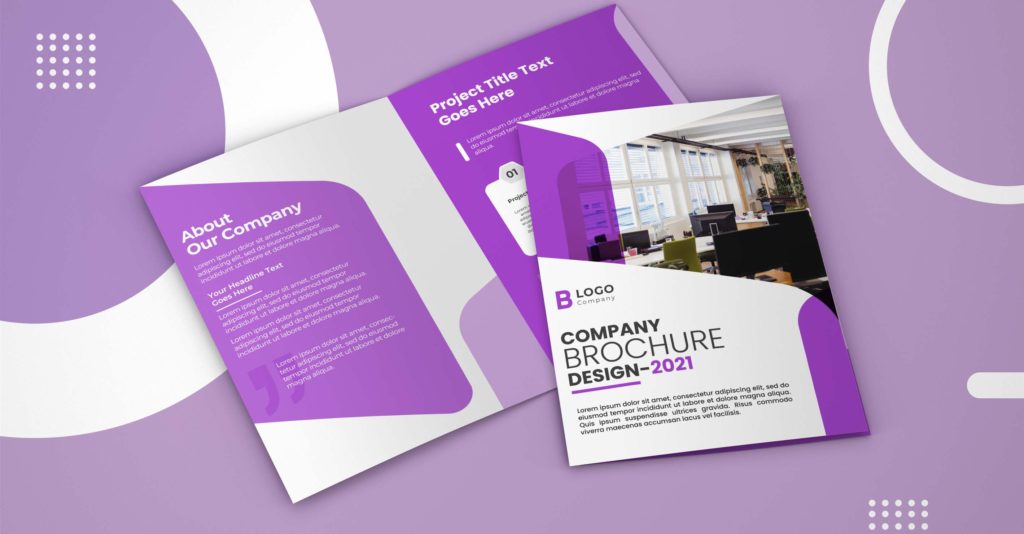 Difference between a Pamphlet and Brochure Design

Wondering what makes a brochure different from a pamphlet?
You may have noticed that the terms are often used interchangeably. However, there exists a difference between the two. Pamphlets are single-paged documents and differ from brochures in terms of form and function. Brochures may consist of multiple pages depending on the amount of information that the business intends to convey. Moreover, while pamphlets are designed to offer information, brochures are created to promote a product or a service. Since brochures consist of several pages, they are bound while pamphlets are unbounded.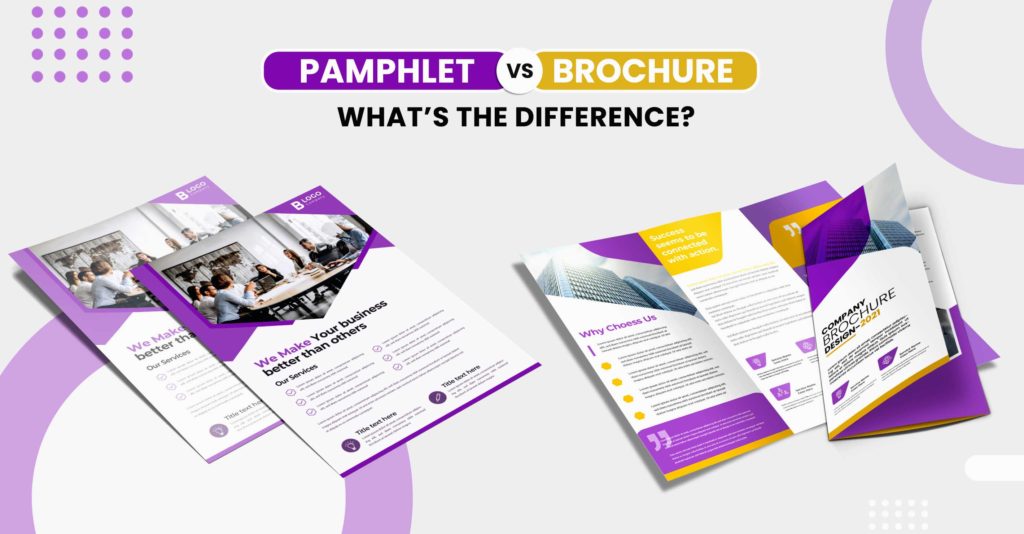 How to Create an Attractive Brochure Design
If you are daunted by the thought of how to make a brochure, let's simplify it for you. First and foremost, let us delve deep to understand the purpose of designing a brochure, the elements that require emphasis, and how you can go about designing a brochure that captivates and boosts the visibility of your business. Let us look at some of the steps to create a brochure.
A brochure must draw attention and invoke the curiosity of your potential audience. On the first page, you can make use of eye-catching images and a headline or crisp copy.
The next challenge is to ensure that the interest level of your audience is maintained. You can do so by adding content that assures that the promise made by you on the first page is maintained. Communicate your message in an easy-to-understand and convincing way.
After your brochure has succeeded in capturing interest, you need to encourage people to take an active interest in what you have to offer. You can do so by offering relevant information along with attractive images. This section of the brochure can be followed by a call-to-action which will include details of your website, store, and e-mail id.
By following the above structure, you can create brochures that give your business a competitive advantage and makes it truly stand out.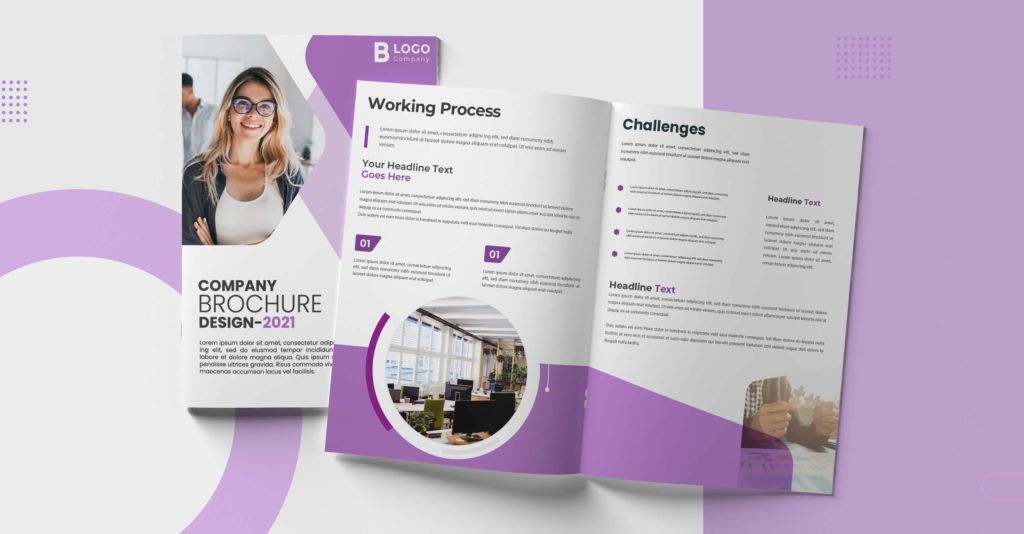 Create a Brochure Design That Converts Readers into Customers
Need ideas for a successful brochure design?

When creating a brochure, every aspect of the design requires careful consideration. From the brochure dimensions, images, colors to the text, each element plays a vital role in shaping the final design. If you are exploring ideas about how to make a brochure, the following steps will surely make the process easier for you.
Understand Your Purpose and Target Audience
You need to define the purpose for which you intend to create the brochure. Do you want to sell a new product, promote your service or want to convey the new offers you have come up with?
The next step is to determine the specific segment of the audience you wish to target. You can do so based on age, location, or the buying cycle.
Based on these two parameters, you can pick images and craft a crisp copy to engage and inform. If you want to launch a new product, you can consider adding a coupon for the product that can be redeemed when making a purchase. Similarly, if you want to promote a new website, you can add a promo-code for first-time visitors. With a clear purpose, you can successfully design brochures that enable your business to accomplish its marketing objectives.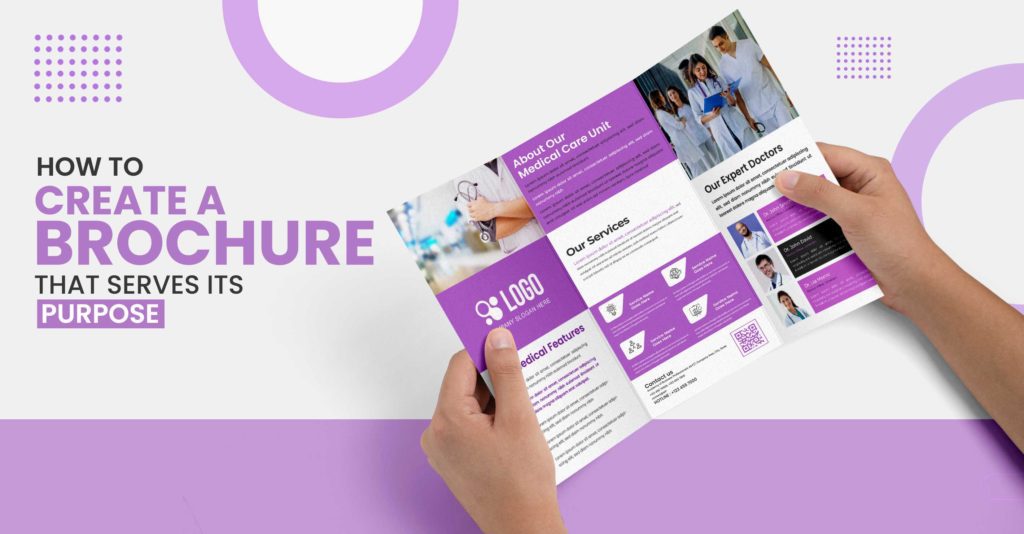 Craft a Thoughtful Message for Your Brochure
The next step involves writing the copy. This placement of the copy should be determined by the design and structure of the brochure. You need to figure out what needs to be included in the front, middle, and back of the brochure.
The copy that you frame must directly address your customers and convince them about how your products or services are beneficial. Keep the copy short and choose your words well. You can consider adding questions to make readers feel intrigued. You can support the content by including graphs, charts or images wherever required.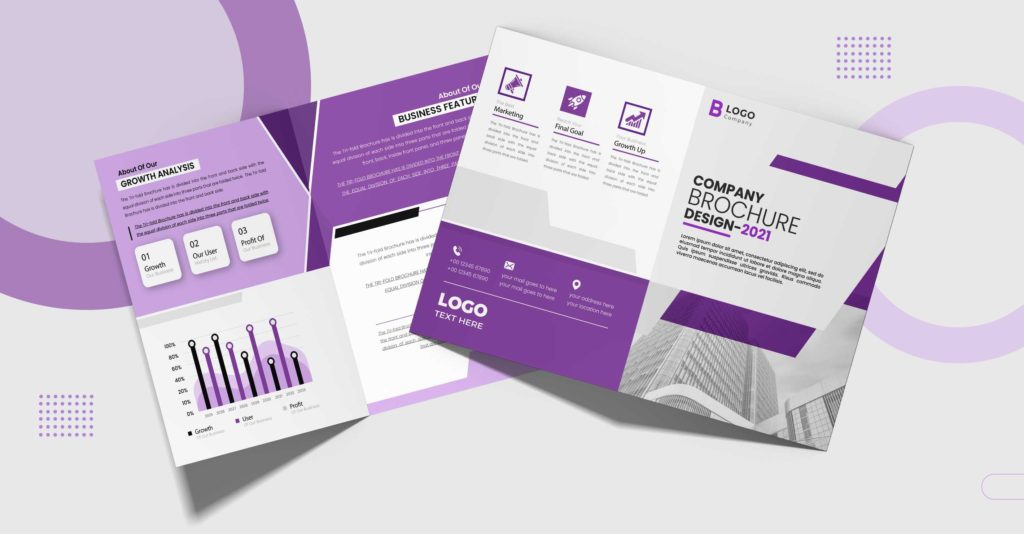 Add Meaningful and Unique Images

To drive visual interest, you can collect relevant and enticing images to add to your brochure. If the brochure is about the products offered by your business, you can include flawlessly captured shots that convey how your products are unique and worth buying.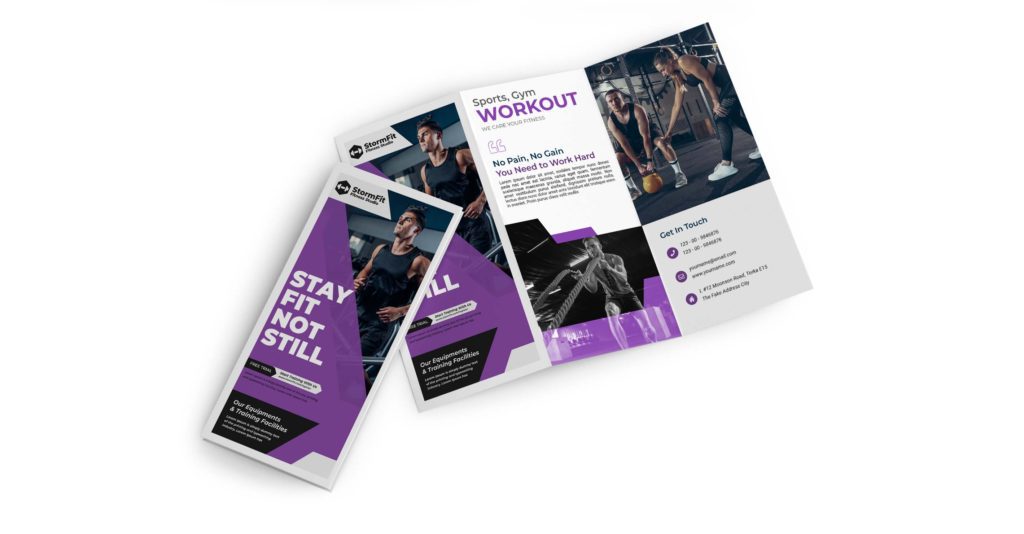 Design a Brochure that Aligns with Your Brand
When creating a brochure, ensure that you adhere to the guidelines of your brand. This is especially true if the brochure is part of a bigger campaign. Use fonts, colors, and images that are consistent and in line with the brand.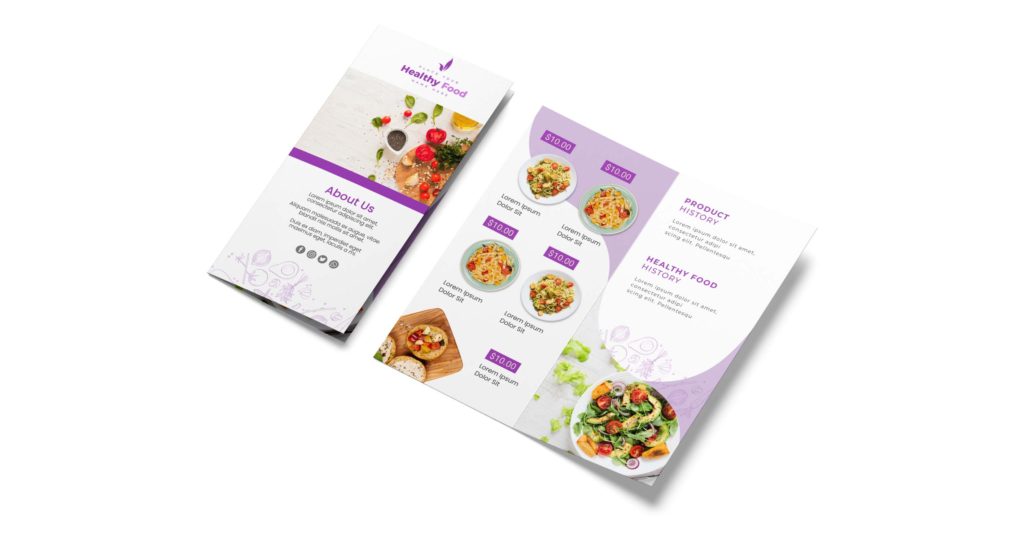 Adjust the Layout of the Brochure
The next step involves scanning through every element of the brochure and making adjustments to add a professional and flawless look. This process includes adjusting colors, cropping images, fixing issues with the content placement, adding background colors if required, defining sections of the brochure, and ensuring that it has an easy-to-follow flow.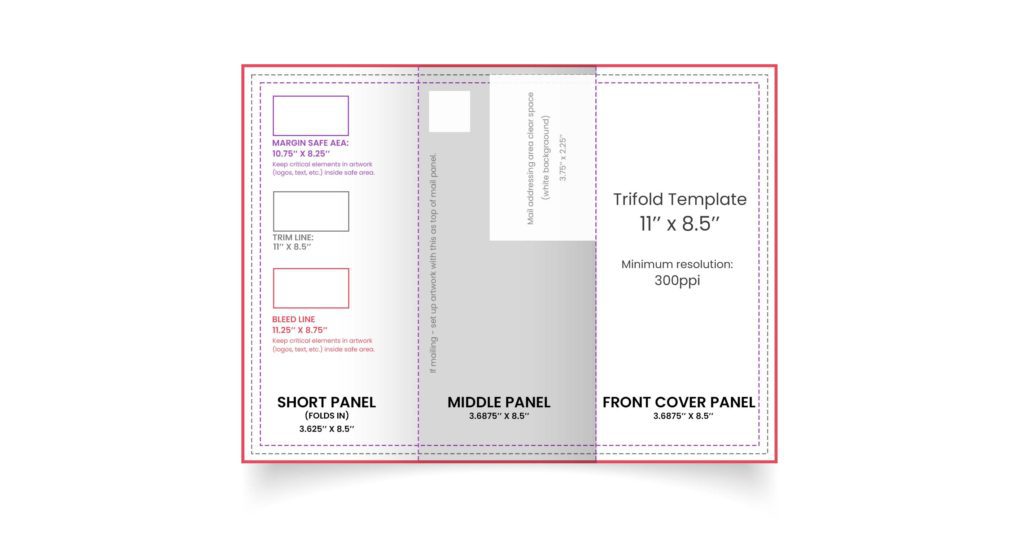 Review and Print the Brochure

The final step involves reviewing the brochure by getting a copy printed to see if it is as per your expectations. You can share the copy with team members and see if it is exactly the way it was meant to be.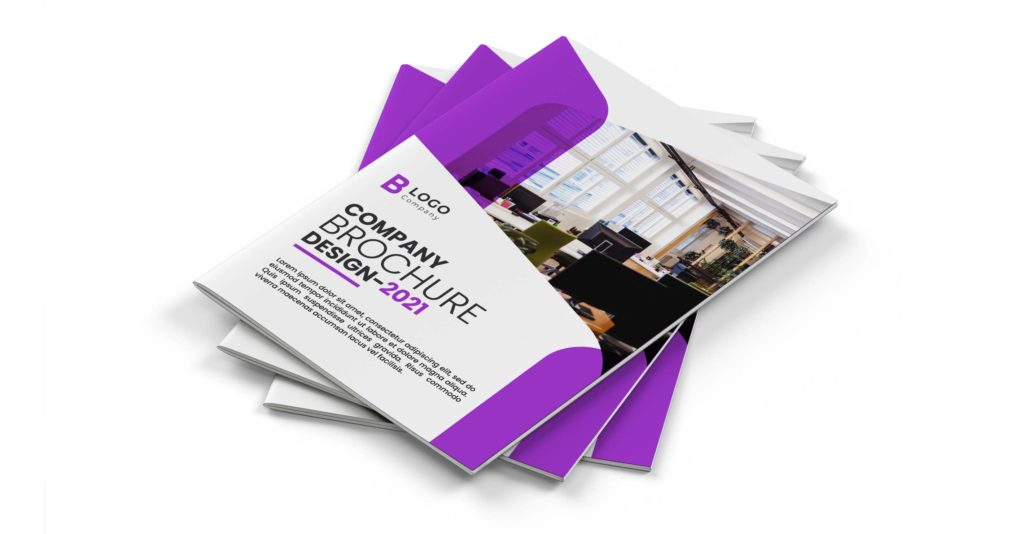 Still unsure about how to make a brochure design that will set your business above the rest?
At Design Shifu, we have been helping businesses around the globe to make ideas a reality. We can cater to all your design requirements to enable
you to create persuasive brochures that inform and inspire.
We are passionate about translating ideas creatively and have worked with businesses of all sizes. Connect with us to get unlimited graphic designs at an affordable monthly subscription fee.