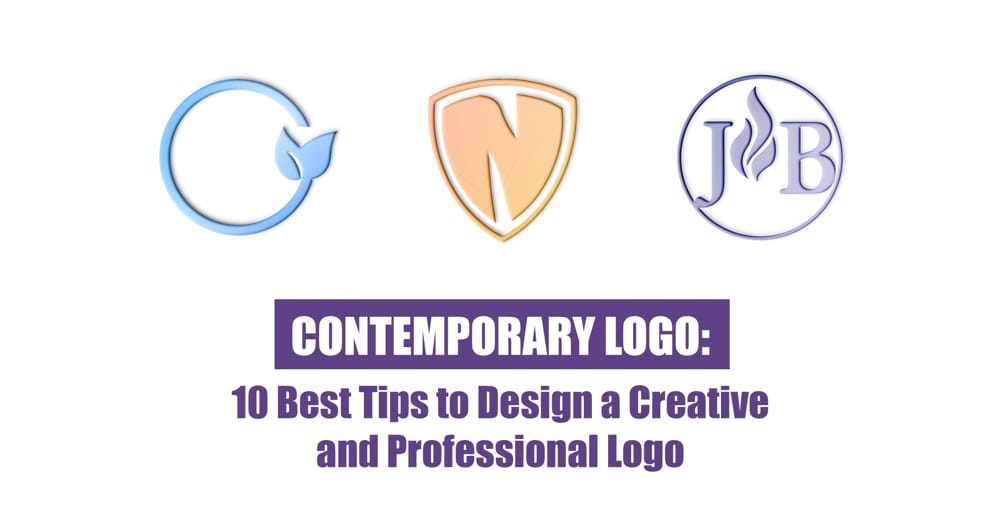 In a world full of distracted minds and a myriad of services and products, wouldn't you want your business to stand out? Branding is one of the many ways to achieve this. If you wish to stay relevant while driving the success of your business, a contemporary logo can do wonders to the reputation and image of your brand.
Contemporary logo design is considered to be one of the most basic yet trickiest areas in the world of graphic designing. When designed appropriately, a contemporary logo design would reflect and communicate the true essence of your business's identity and can act as strong tools for marketing and advertising a product or service. When such a logo is executed professionally, your business credibility gets rightly conveyed to your potential customers.
This article will give out all the crucial tips and tricks to design a contemporary logo that tells people what your business is and why they need you.
RELATED:


What is Modern Logo Design and Top Modern Logo Design Trends in 2021
Ideas to Create a Contemporary Logo

1. Keep it minimal
Contemporary logos are best perceived when they are designed in a clear and simplistic manner. Minimally designed logos have been in trend for a while and they can still be seen acing the graphic designing world. Such minimal logos look great in big as well as small sizes. A great idea would be to merge geometric designs with minimal designs to create an elegant and conceptual brand logo.
2. Pay attention to minute detailing
Many business owners ignore the importance of logo designing. Surprisingly there are still some businesses that simply incorporate a few lines, letters, and shapes and call it a logo. Although these elements are what make a logo, the placement, and designing of each of these elements are really crucial. Every detail in a contemporary logo design needs to be looked into before introducing it as your brand logo.
3. Try out geometric shapes
Geometric logos look good in all sizes and seem even better when different geometric shapes are used in combination. Each geometric shape carries a unique meaning and can be used according to the brand requirement.
4. Get the message across without words
The main goal of a company's logo is to put the point across without having to use any words. Brands these days are taking this concept to a whole new level by omitting even the letters in the logo. For instance, if you own a mountaineering company, you can depict this activity through images of peaks instead of using words to do the same.
5. Drop fat letters
When it comes to designing logos, you need to keep up with the current trends in the industry. These days, many companies can be seen redesigning their logos by dropping fat letters and using thin sleek lines instead. All the enlarged and rounded images in different logos have recently been taken out from some of the major brands to make the logo seem simple and elegant.
Related


How to Design a Logo: A Step by Step Guide
6. Design distinctive badge logos
Badge logos are currently ruling the contemporary logo design trends and are characterized by oval, circle, and triangle shapes that have been arranged distinctively. Such logos have dark-colored elements with defined lines running along the border of the logo. Moreover, they have a bold appearance since thick defining lines with bold capitalized letters are used.
7. Add authenticity by using vintage logos
Another type of logo design that is currently trending is the vintage logo. Just like the name suggests, in vintage logos, the contemporary logo design inspiration is taken from several elements that were used in the past. Make the most of these logos by combining them with contemporary spirit and style. Such logos have their own way of accentuating the image of your business brand.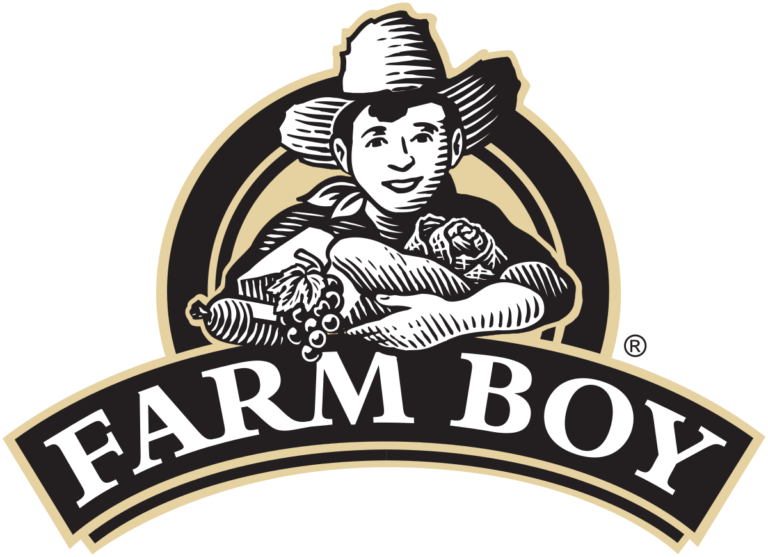 8. Use overlapping designs
One of the most dynamic approaches to take with a logo is by using overlapping elements in the logo. Not only does it add duality, but the extra layers also maximize the attractiveness of the brand logo. The best way to utilize such an innovative idea is by blending different colors.
9. Make use of bright colors
Bright colors always seem to be the best to attract attention. Different bright colors can be easily adapted to the needs of a variety of brands. The vibrant nature of bright colors can instantly grab the attention of your target audience. You can combine the bright colors with other trending ideas given here to create the best contemporary logo.
10. Include metallic effects
Logos with metallic effects have been trending for quite a few years now. However, more emphasis is being given to them currently. The use of such an element in logo designs is no longer limited to jewelry company brands. A metallic effect in a logo can bring a sense of luxury and elegance to the logo design.
Conclusion
The type of logo you require generally depends on the taste and needs of the target audience. Although there are several logo makers online, it is always a great idea to hire a professional for logo designing since they are experienced in blending different designs to create the most unique logo for your brand.
Design Shifu specializes in taking up unlimited graphic designing requests and executing the designs as per your specific needs and requirements in just 24-48 hours. Don't like the logo we designed? No problem! Design Shifu offers unlimited revisions at no extra cost. Find a suitable subscription plan here and get a logo that makes your competitors go green with envy!