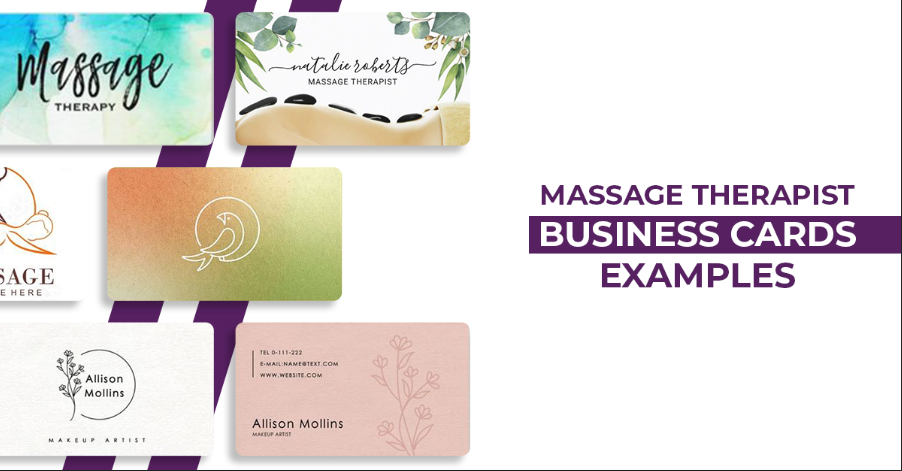 A newbie or a decade-old massage therapist, everyone needs a regular inflow of new clients! A need for stable lead generation system is a must. A massage therapist business card will do the magic. Business cards are the most direct investment that you make for your business.
They are crucial in getting new clients for your massage therapist business. A beautiful design without relevant information is a waste of money.
A client's journey is impacted by the content, CTA, and design. The question is, Does your business card attract clients? Are they willing to sign up for your services?
Let's dig deep into the trending business cards; these are the essentials for a massage therapist business card in 2022:
Trending Massage Therapist Business Cards in 2022
Abstract Pattern Square Business Card
Abstract patterns are always in style and discreet when it comes to modern graphic design for business cards. Massage therapists find it useful. A monogram can be added to the back, while all necessary contact information is included on the front. Although the card's square shape is unique and eccentric, keep in mind that it won't fit perfectly into business card holders.
The watercolored design with a mix of pastel orange and green makes the business card elegant,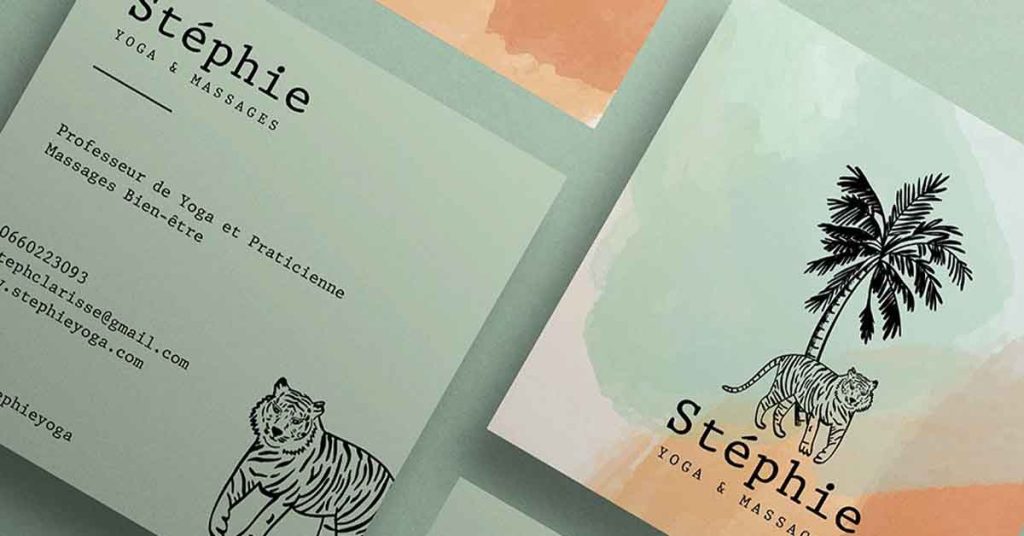 Nature Inspired Design
Nature is the source of all well-being, frequently used in holistic massage and spa practices. This pattern design with leaves and a light color scheme is a fantastic option for a massage therapist specializing in reflexology or a natural skincare specialist.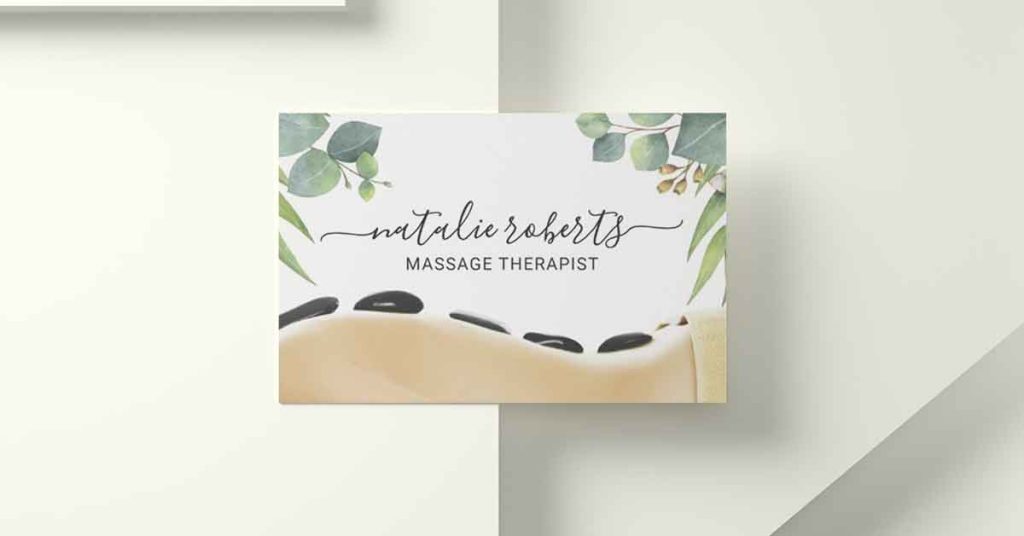 Illustration Based Design
Illustration-based designs are simple and attractive. They express a relaxing experience when it comes to massage therapy card designs. Clients get a relaxing sense looking at the decluttered clean designs.
If you want to get illustrations done for your business card, why not subscribe to Design Shifu to get started?
Floral Pattern
A one-line flower drawing is another alternative for a business card if you like something with a more subtle feel. The color combination of white and peach is soft and calming and unmistakably evokes well-being and self-care ideas.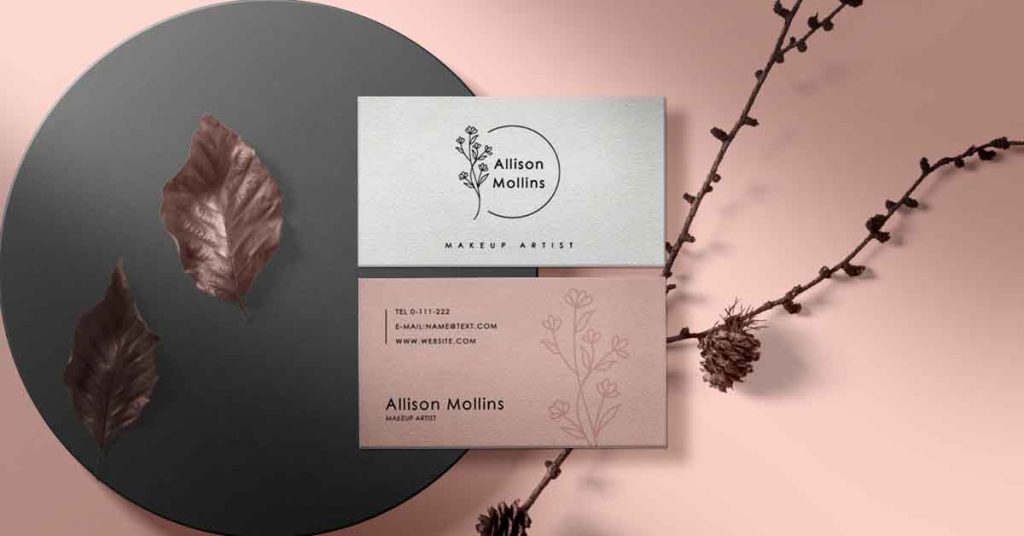 Minimal Design
If you believe that less is more, these designs are suitable for you. Minimal designs are evergreen; they are simple yet impressive enough for clients. The beautiful gradient color and trim design in the center completes the look. The white background with information does justice to the minimal look.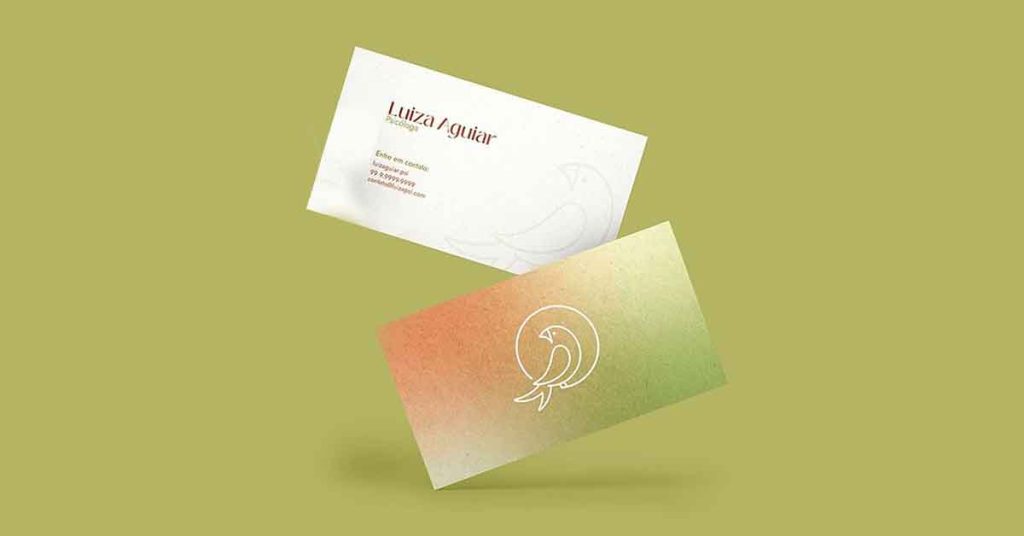 Have a look at the unique business card ideas too.
What to include in massage therapist business cards?
Remember that the finest business cards combine creativity with functionality. Make sure to include the details your clients will require in a design that fits the identity of your massage therapist:
Logo
Your logo is your brand identity, and its presence assures credibility. The logo for your massage therapist makes it simple for customers to recognize your brand immediately. To avoid having your card overlooked, it is indeed critical to stand out.
Services You Provide
In today's times, you have seconds to pass on information. In the same manner, a business card must hold an important piece of information like the services you provide. Refrain from adding long texts; go for short bullet points. Avoid using distracting fonts or designs when it comes to the mentioned services.
CTA & Tagline
One can never stress enough the importance of CTA. It is the soul of a massage therapist's business card. All your efforts are only worthwhile if your clients know how to reach you.
Another essential factor to consider along with CTA is a witty tagline directing the action. It can be as simple as 'A relaxing break is just a call away.' Make a solid first impression and stick to customers using an actionable tagline. This can be put near your card's top, center, or bottom.
QR code
Think of including a QR code that connects to your brand's website or social media profiles. More and more brands are using this feature because it is easily actionable. A QR code, when linked to your website, passes a lot of information.
Things to decide for your massage therapist business cards:
Color Scheme
Depending on your business image, you can employ a stylish, minimalist black-and-white theme or incorporate colorful design elements. Remember that printing a design typically costs less the fewer colors it has.
Shape
A massage therapist's business card can be something other than a standard rectangle. Other options include:
Making the card a perfect square.
Using an oval.
Even rounding the card's corners.
There is no limit as long as it comfortably fits in a wallet.
Different textures and finishes
Making your card more than just a visual experience can be done with unique card textures or vibrant fonts. You can take inspiration from your competitors but use your innovation. The key is to go for a simple theme, but changes here and there in the design in terms of graphics, texture, and colors work magic.
Takeaway
Running a business and brainstorming ideas simultaneously is not a cakewalk. At Design Shifu, we make it convenient for businesses to create an impression while saving them time and worry. The designs are original and creative. We can assist you in preserving the unique brand identity of your business.
Subscribe to Design Shifu and get unlimited graphic designs only at $399 per month.