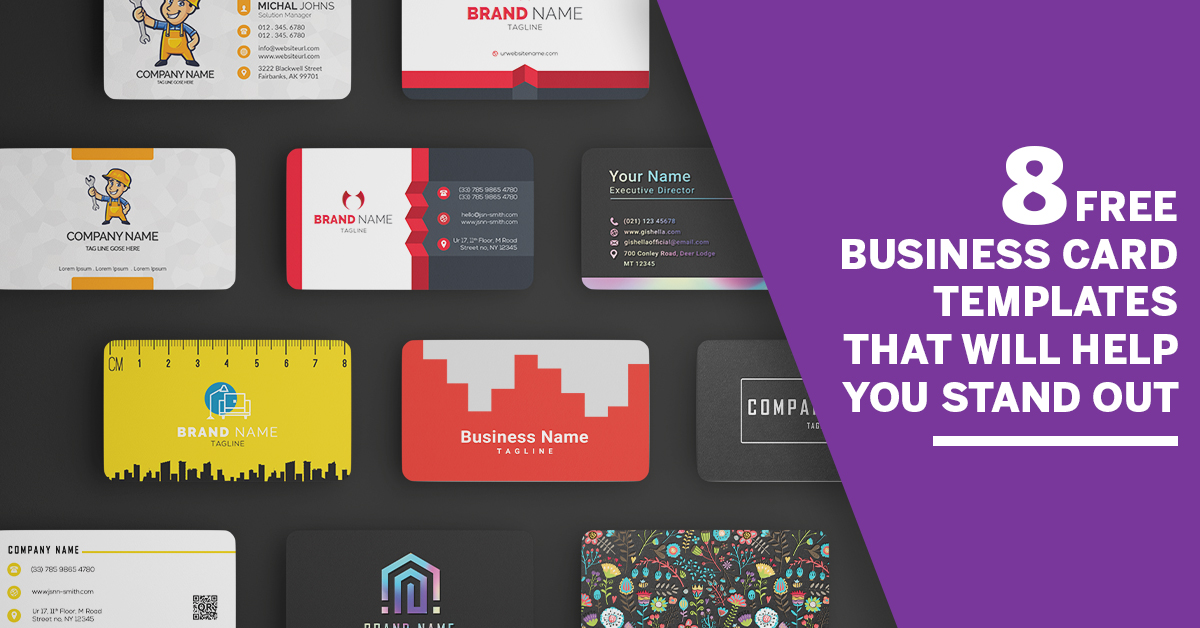 If you are running a business, handing out business cards is almost a daily practice. However, if you wish to create an everlasting impression while doling out these cards, a business card designed using the same old techniques would not help at all. You need to stop limiting the purpose of business cards to just giving out your contact details. Your business card is a direct representation of your brand and this must be kept in mind while designing one.
In simpler words, you need a business card design that makes you stand out and look better than your competitors. But how can you make this possible? How can you design a business card which has a real impact on whoever you hand it out to? Here are a few business card templates that can help you with this.
1. Free Business Card With A Mascot Templates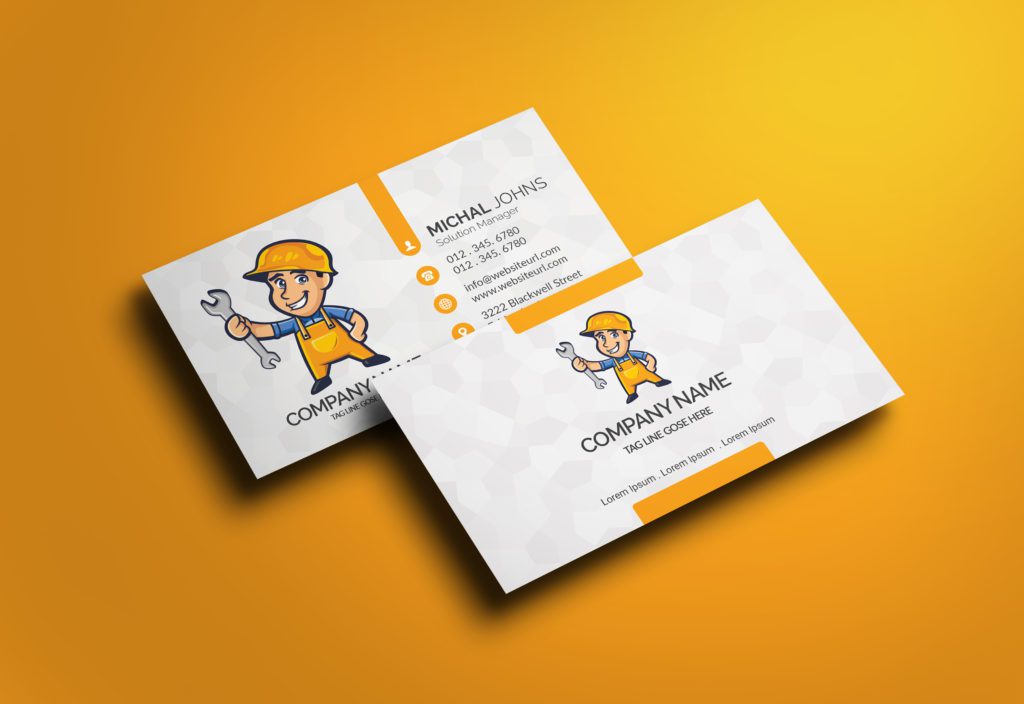 A mascot represents the face of your brand and several companies use mascots to amp up their branding strategy. Having a corporate mascot helps you connect with your customers better and ultimately improves your brand recognition. If you do have a mascot, include it in your business card to give it a unique representation. Since the mascot would be unique to your business, there is absolutely no other way your audience would have seen it anywhere else. This makes you stand out among your competitors.
2. Your Product Shaped Free Business Card Templates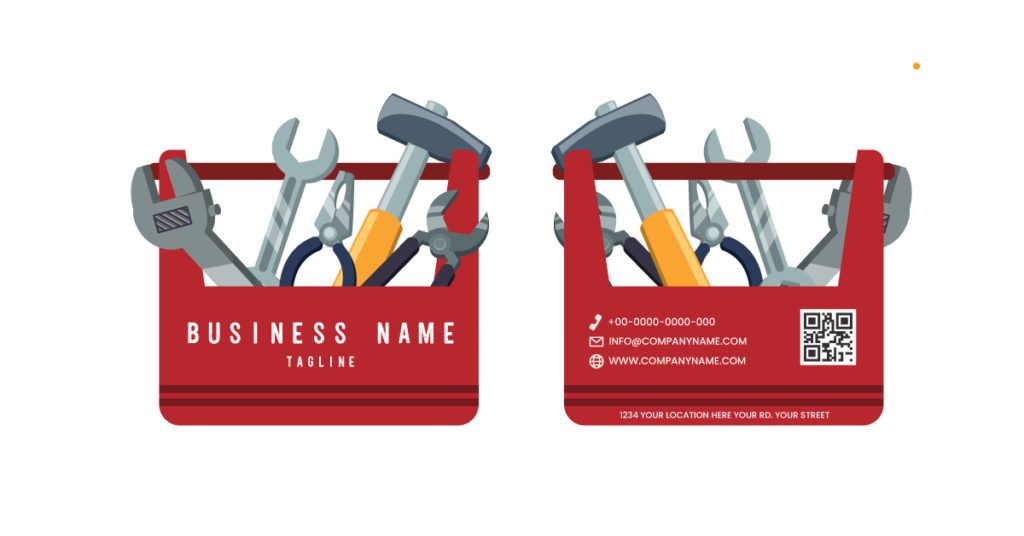 Most of the business cards generally come in a rectangle shape. Why not design something which is different from this? For instance, take the above example of the business card of a carpenter. This business card is in the shape of a tool kit which is the most essential element of the carpenters business. Such product-based business cards have gained huge popularity in recent years and are trending even now. Use this idea to put your own unique spin on the traditional ways of designing a business card.
3. FREE 3D Business Card Templates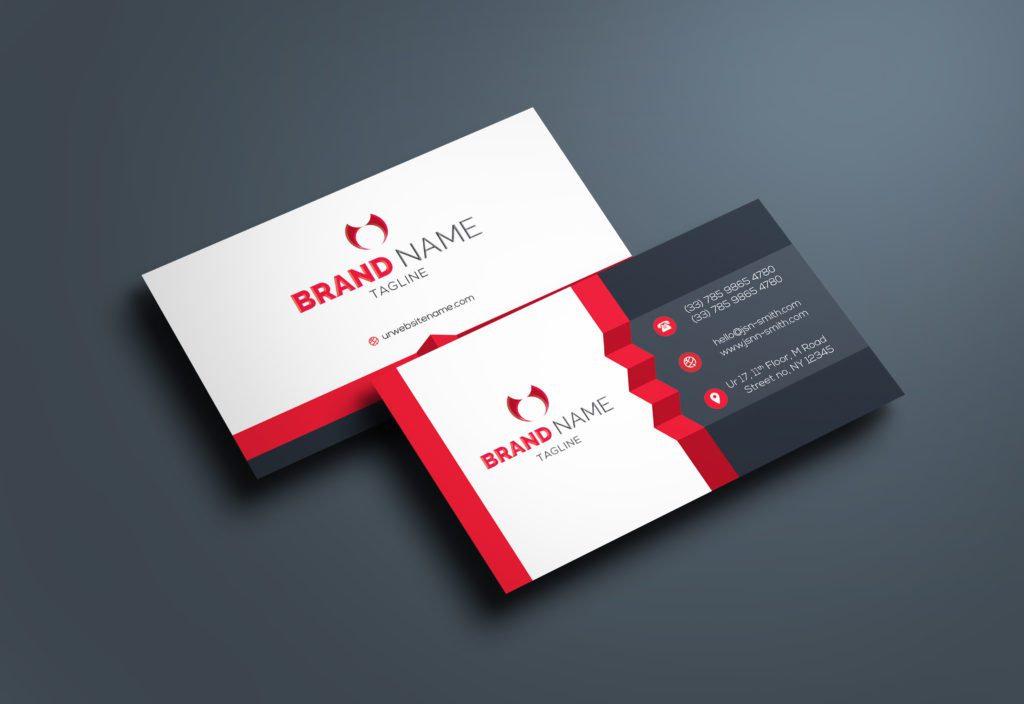 If your business is based on the idea of being different and cutting-edge, you would want this idea to be portrayed in your free business cards as well. By using certain graphic designing techniques, you can make your business card 3-dimensional. This is a great way to give an unforgettable experience to your colleagues, clients, and customers. 3D business cards are perfect for businesses who want to show their customers that their approach to providing the services is new and unique.
4. Free Business Card With A Purpose Templates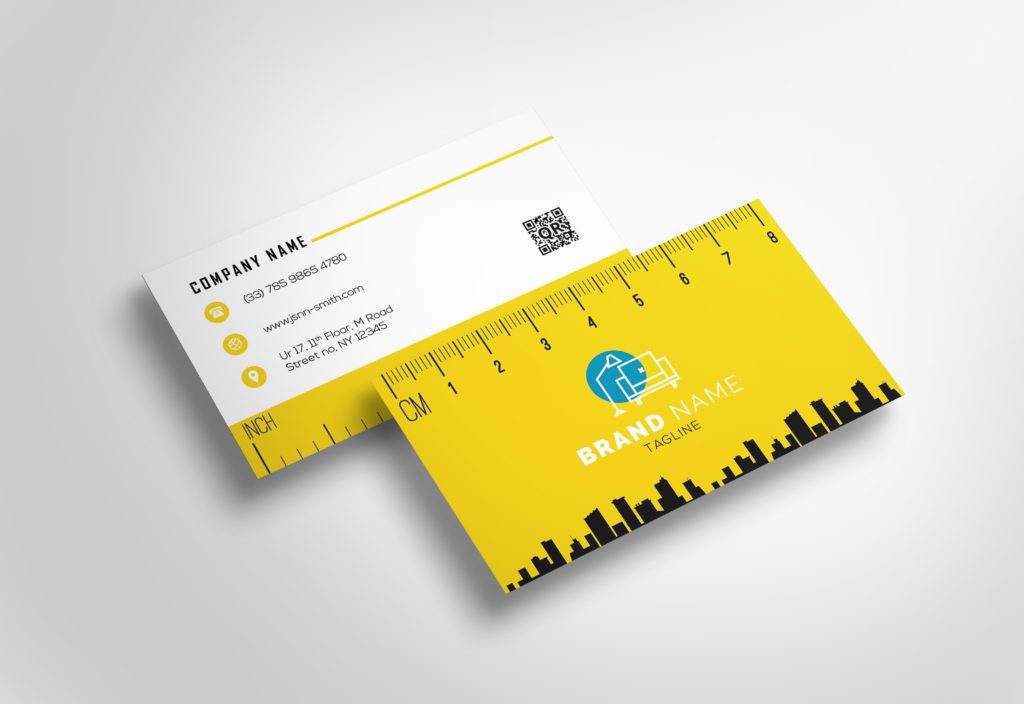 The most important purpose of your business card is to get your brand name out there. If you really do want to drive your brand recognition, you need to design your business card in a way that serves a bigger purpose than just self-promotion. Functional business cards with a purpose are the ideal way to do this. They provide some real value to whoever you give it to, which ultimately helps them remember and recognize your brand. Above all, such business cards are far less likely to be discarded and would actually be put to good use based on the purpose they are meant to serve. This will also ensure that the business card continues to remain handy even a few months or years down the line and for the recipient of the card to contact you even at that point when the need arises. Although such free business cards are slightly expensive, the end outcome will make you overlook this factor.
5. Free Business Card With Colors That Go Against The Standard "Color Rules" Templates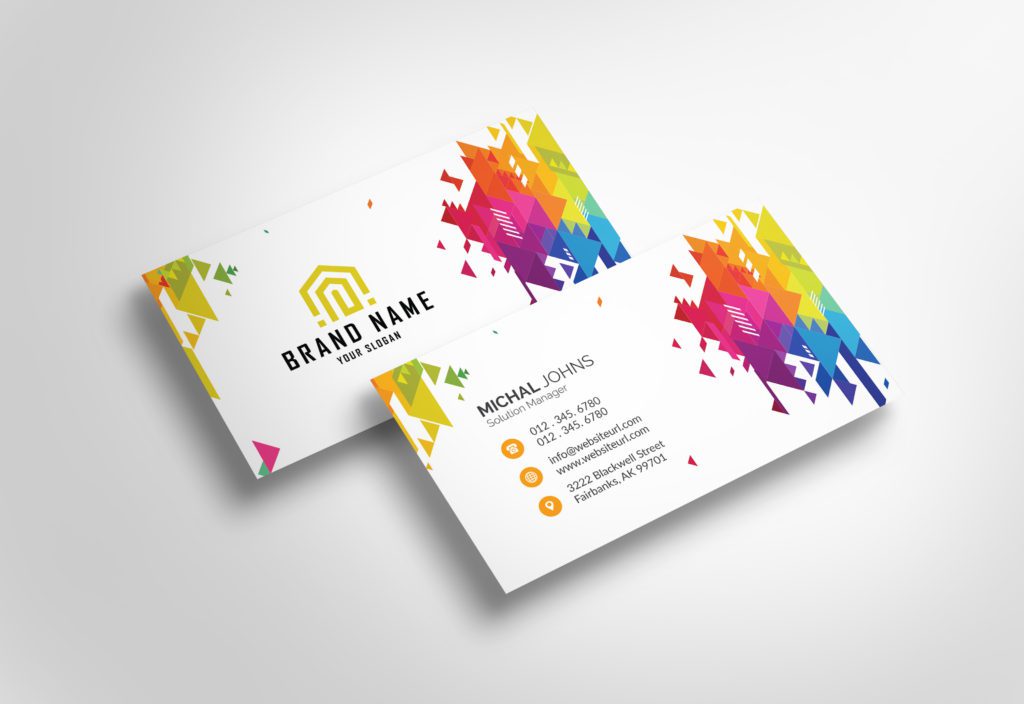 Certain colors do have the ability to grasp immediate attention. However, when the same set of colors are used by plenty of other companies, such colors do little to help you set yourself apart from the rest. The best way to go about designing a business card is by getting creative, thinking outside the box, and throwing the so-called "Color Rules" out of the window. However, you need to keep the color scheme limited to the ones given below.
Complimentary color scheme that features the colors that are opposite on the color wheel.
Analogous color scheme that features the colors that are side-by-side on the color wheel.
Triadic color scheme that features three colors that are spaced equally on the color wheel.
6. Free Letterpress Business Card Templates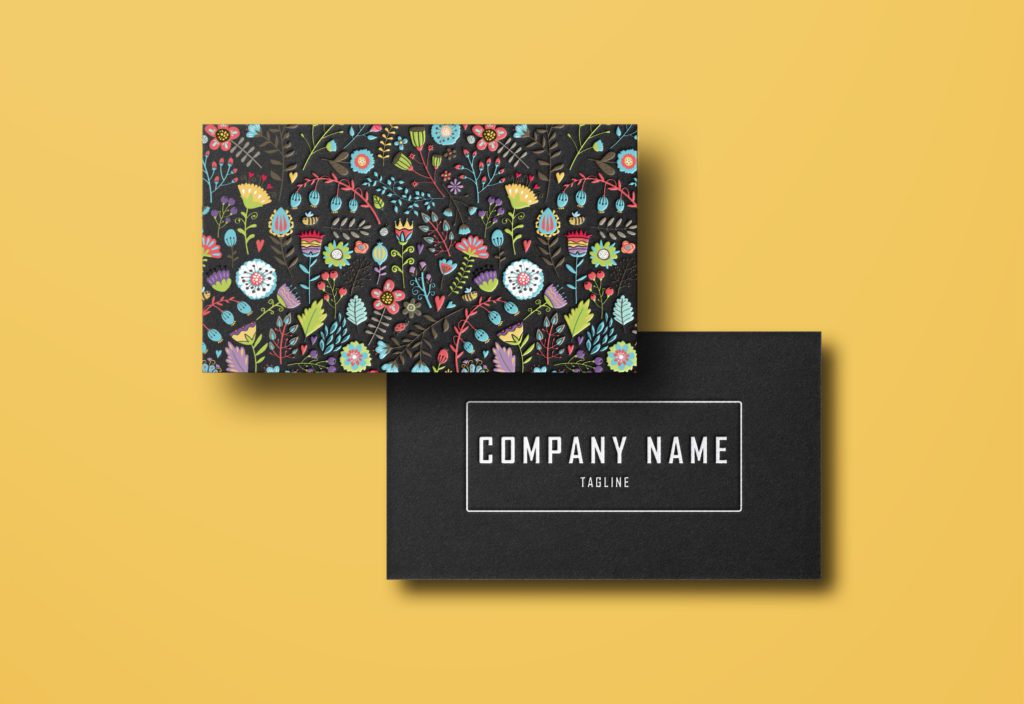 Letterpress is a traditional and timeless printing form that never goes out of style. The old-world charm evoked by such free business cards makes them highly sought after. You can create some exciting new designs by using this form of printing. The letterpress technique can be used in a multitude of ways in business cards. If you want the business card to look minimal and sophisticated, you can print only your logo in letterpress form. Alternatively, if you want your business card to represent fun and frolic, you can print elements in bright colors using letterpress form.
7. Free Business Card With Holographic Foils Templates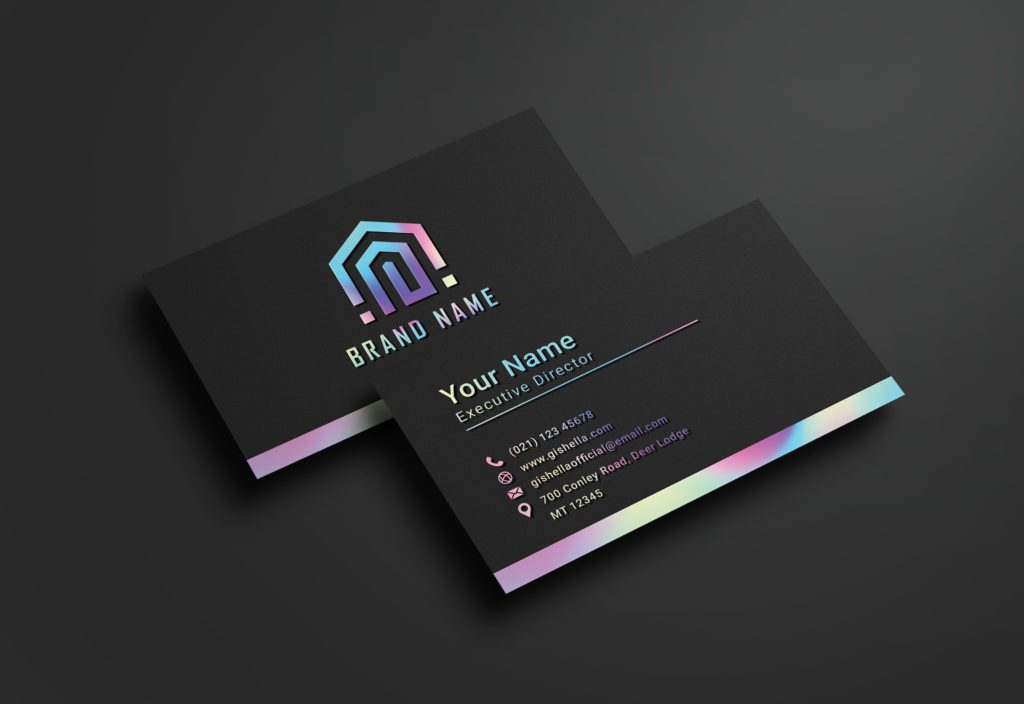 If you want to turn a simple business card into a masterpiece, you can use holographic foils to design your business card. Holographic business cards look truly mesmerizing and can be styled in different ways to suit almost every type of business. Some popular ways to include holographic foils in your business card are given as follows.
Pink color with holographic foil.
Holographic foil on dark paper.
Using the gradient overlay created by silver foil to generate a subtle holographic effect.
8. Free Business Card With Literal Interpretation Templates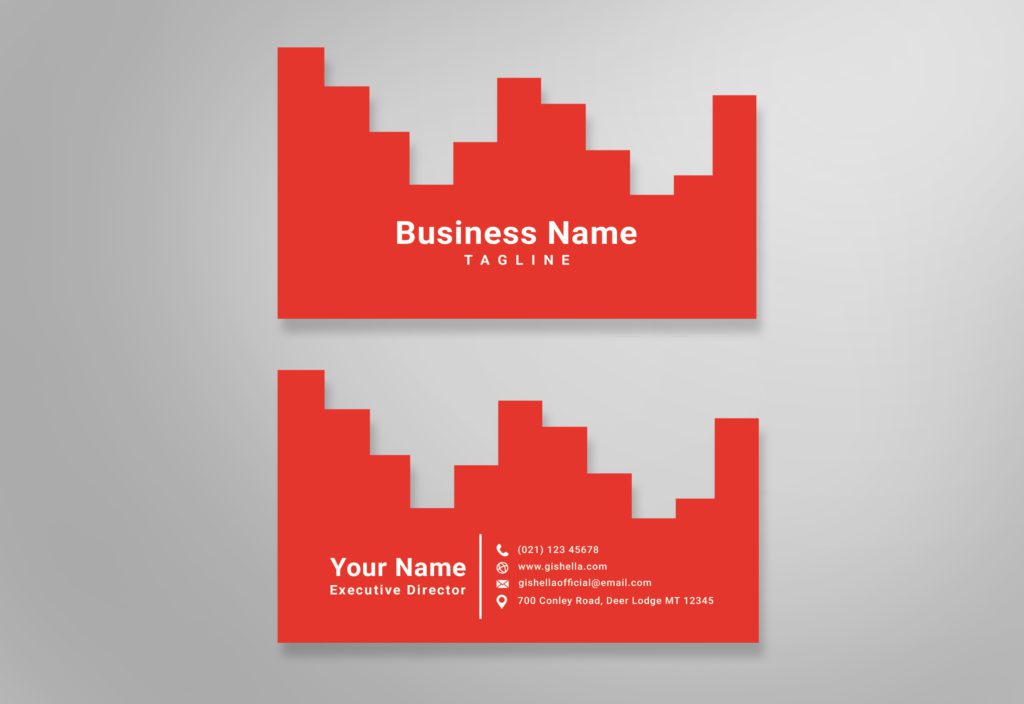 This is a pretty unique type of business card where the literal interpretation of your product is used. For instance, the above business card is of a London-based agency called Chomp. A striking feature of this business card is the bite mark at the top which portrays the literal meaning of the word chomp. Now that you have the access to one-of-a-kind business card templates which represent your unique business, it is time you start designing one! You can take the help of a graphic designer or a graphic designing agency to help you out with this. Alternatively, you can even explore the subscription-based graphic designing plans by Design Shifu. These plans come with a 100% money-back guarantee. You would also get access to unlimited revisions at no extra cost in case the result fails to meet your expectations.