A project management software, commonly known as on-demand software, helps businesses manage projects seamlessly through automation and advanced features like team collaboration, tracking, reporting, and more.
It helps with project planning, resource allocation, and change management easily and effortlessly and is ideal for collaboration and communication between project stakeholders.
Also, a SaaS project management solution is far more versatile than traditional project management software due to its cross-platform compatibility, scalability, and flexibility. Read on to know all about the best project management tools to incorporate into your business.
Benefits of project management tools
Before finding out about the best project management tools for your business, it is important to understand why they are so integral to any business. The key benefits of having a cloud-based project management system include: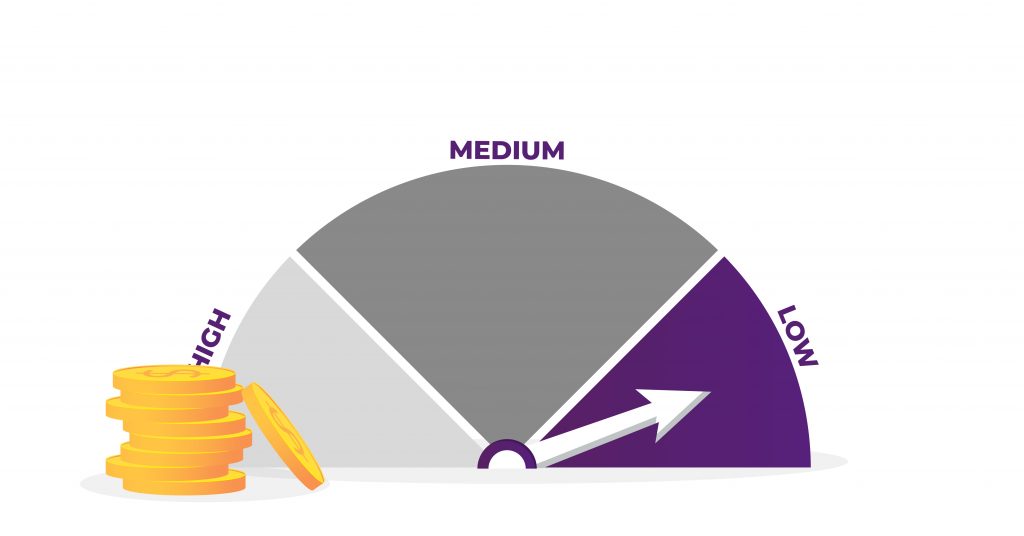 SaaS project management systems are usually subscription-based (monthly, quarterly, annual, etc), saving businesses from buying expensive software/hardware for setup, maintenance and configuration.
Most SaaS software is equipped with support and seamless updates, so internal IT teams do not have to spend time and effort to re-configure them.
The majority of the SaaS project management programs need only a browser and internet connection to work. Thus, teams can collaborate easily from anywhere with any gadget at any time.
Effortless project planning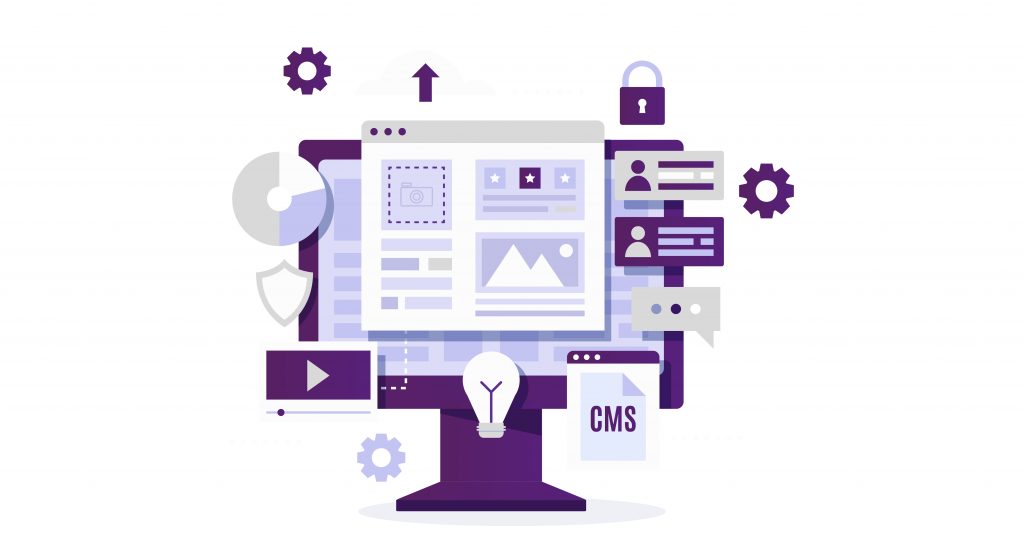 Project managers spend most of the time on project planning, which eats into their time for actual execution. With project management software, you can get accurate AI predictions of project completion, figuring out constraints like scope, cost, and schedule in no time at all.
Balanced resource management
Resource planning is essential for any project. Project management tools have features that can easily spot resource restraints and give insights on when to have people on the team and how to use them to get the best results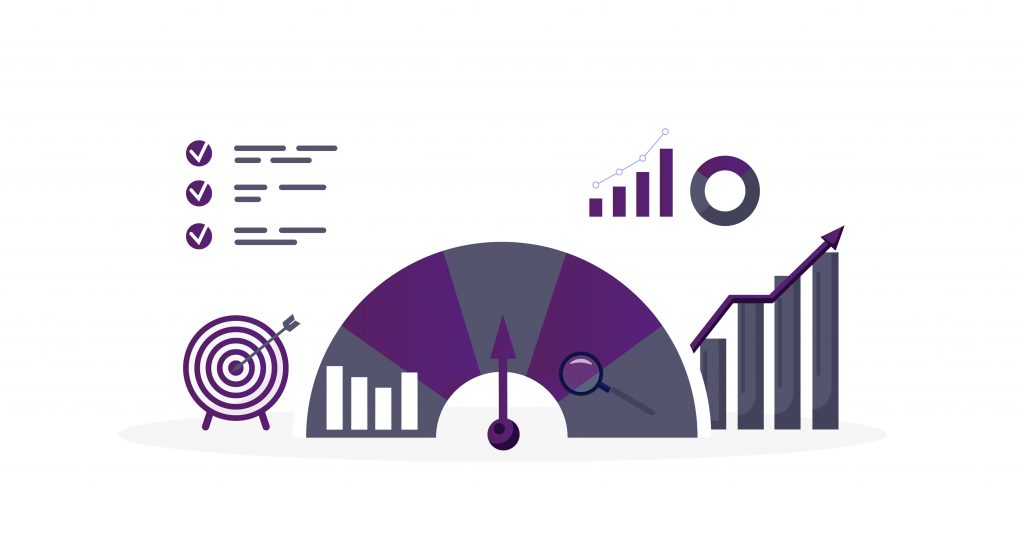 Project management software offers a central document repository that stakeholders can access. This helps optimize the decision-making process within the shortest time period, which in turn increases productivity.
With so many benefits, it is but natural for any enterprise to purchase SaaS project management software. To make it easy for you we have listed the top tools on the market below.
Top SaaS tools for Project management

Basecamp is amongst the most popular project management tools available for businesses. It offers a layout similar to social media platforms where anyone can drop comments. Moreover, it allows seamless collaboration between different teams and notifies users about ongoing project statuses and updates via daily emails.
Features
Interactive message boards
Manages multiple users and project teams
In-app team collaboration
Project status and performance updates
Dedicated dashboard for clients
Desktop and email notifications
Pricing
Plans start from $99 per month. Prices are independent of user numbers.
Free plans for students and teachers.
Ratings
G2: 4.1/5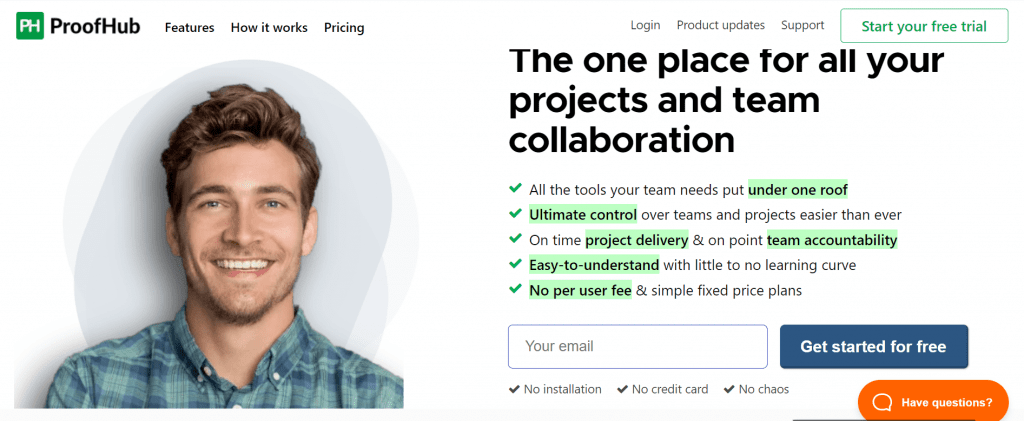 This SaaS tool is an alternative to convention project management software and emails. It has the ability to integrate various features essential for project management on one platform.
Features
Easy to assign user tasks
Team chats and project discussion in online space
Assignments and task delegation
Easy to track history and file project reports
Safe storage option for files
Efficient collaboration among teams
Pricing
Plans start from $45 per month
Ratings
G2: 4.5/5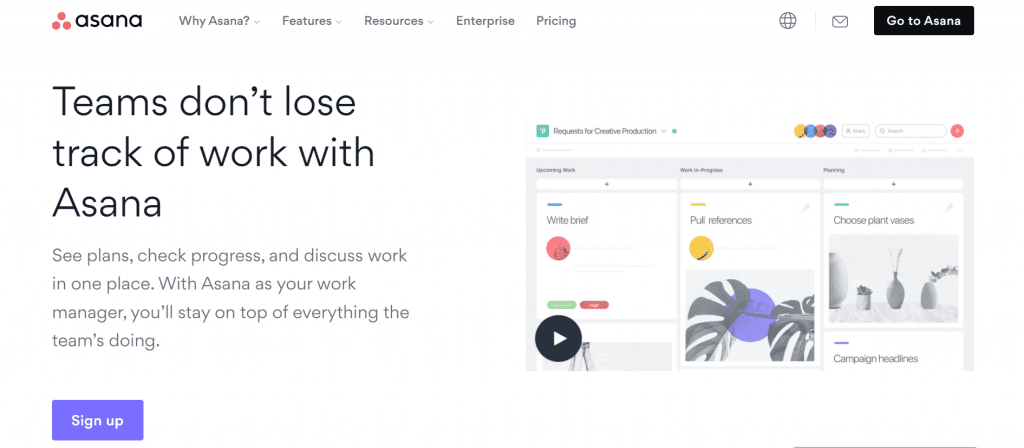 Asana is yet another popular app that businesses use to streamline their workflows from end-to-end. You can do everything from seeing your plans to checking the progress and collaborating with your team on this single platform. Moreover, you can choose to organise work the way it works best for you; choose from lists and boards to calendars and charts. You can even browse prominent messages through the Smart Box feature and save excessive scrolling time.
Features
Bug tracking and reporting
Dashboard for project overview
Project timeline and roadmap display
Simple layout suitable for mini teams and small-scale projects
Pricing
Free plans for up to 15 members
Plans starting from $13 per month per user
Ratings
G2: 4.3/5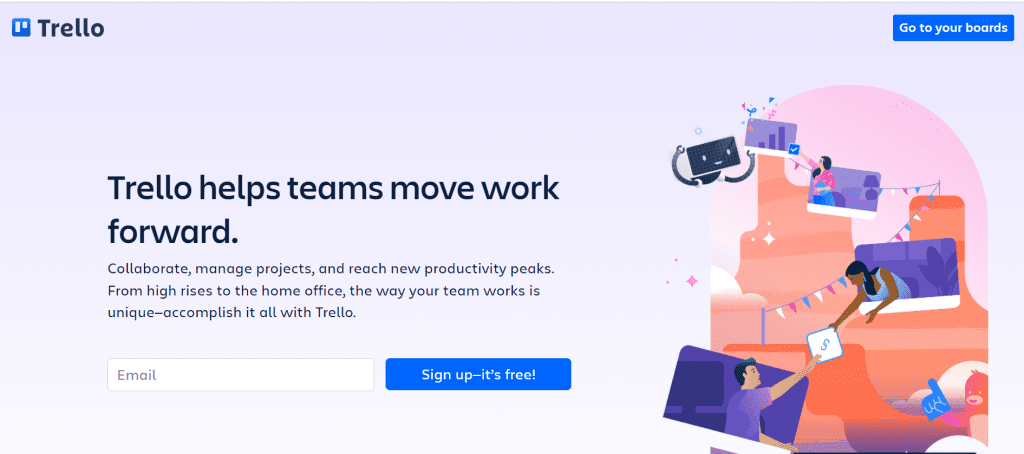 It is a flexible project management tool for teams to plan, collaborate, organize workflows and track progress in a simple and user-friendly visual format.
Features
Easy project management using cardboard
Generates infinite task lists
Facilitates quick and easy file and image sharing
Efficient list organization as per priority and dates
Hassle-free collaboration and communication
Pricing
Free plans for personal usage
Plans start from $9.99 per month per user for businesses
Ratings
G2: 4.4/5

If you are looking for an optimal task management tool, Click Up is your go-to option. It has built-in features for managing different team sizes across versatile industry domains. It facilitates customization options for projects that require all operations in one place.
Features
Box, Board and List views
Easy commenting
52 features with customization option for every project
Simple hierarchy ensuring non-complex processes as the project expands
Productivity enhancement tools like 'Smart Estimates' and 'Smart Search.'
Interesting design
Pricing
Premium plans at $5 per month per user
Free plans up to 100MB
Ratings
G2: 4.7/5
Conclusion
SaaS tools are the most efficient and affordable way of project management. They offer extensive benefits like fast scheduling, simple communication, dashboard features, task updates etc. These tools can organize the projects effectively, manage teams, project tasks and get a clear visual of your operations.
Selecting the right SaaS tool for project management is dependent on one's business requirements and scalability considerations.