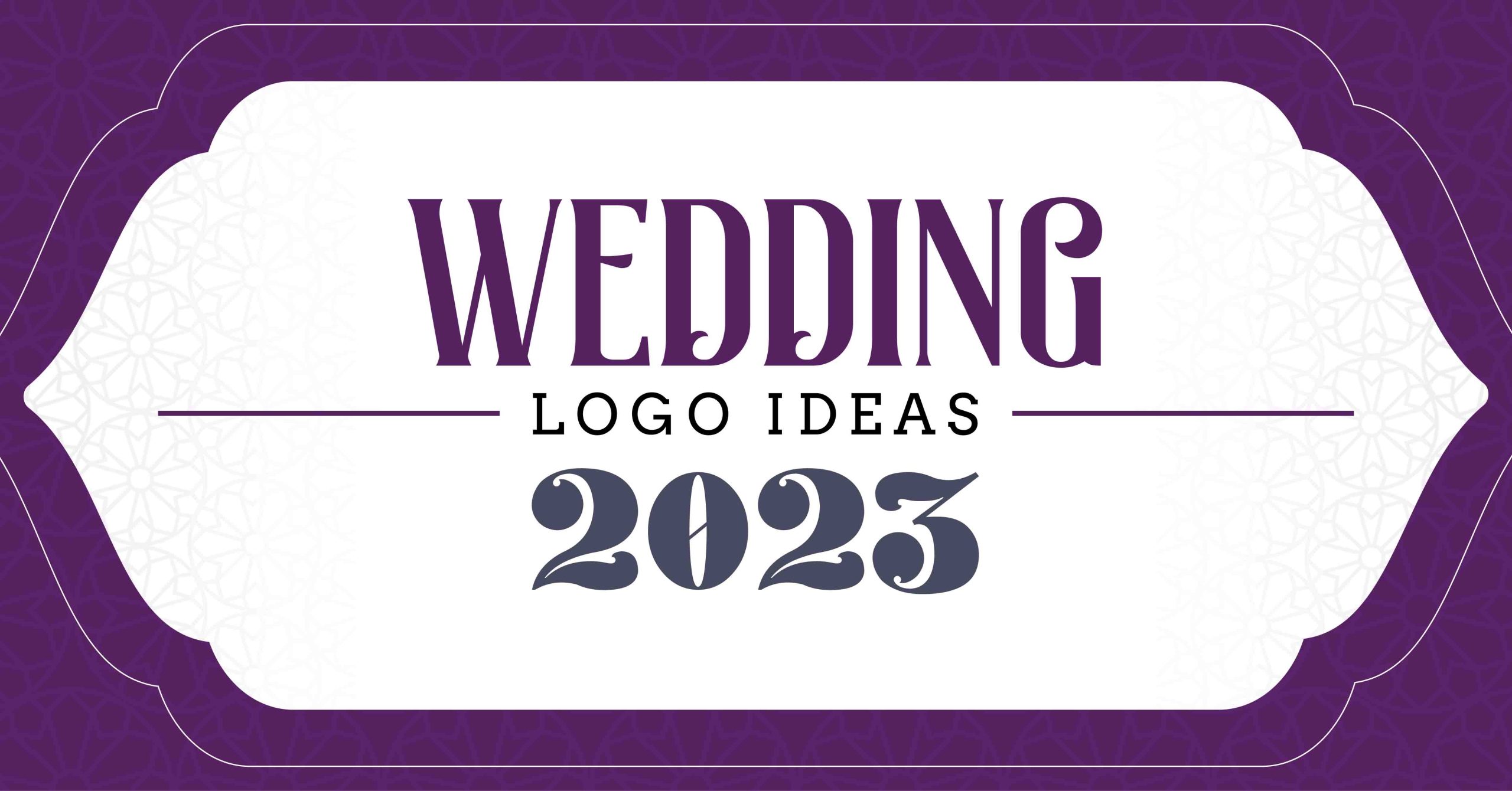 So you are planning a wedding! We understand it takes a lot to stand out in this dreamy profession, which requires immense creativity. You put great effort into each wedding that you take up. 
Of all the necessary things in a wedding, a wedding logo holds a special place!
It is a symbol of togetherness & love, passion & happiness. It celebrates one of the memorable days in the lives of two people. The personal, unified touch that aspiring brides and grooms want for their wedding is possible with a logo.
Are you looking for wedding logo ideas? Do you want to make the special day even more memorable?
To make it easy, we've done some work for you, so everyone knows who's behind the exclusive creativity.
Types of Wedding logo ideas popular in 2023 with examples
Modern Wedding Logo Ideas
For individuals who want to keep their wedding theme simple yet timeless, modern wedding logo designs are worth trying. Consider using geometric shapes, clean outlines, and an intense focus color when creating your logo. Consider a text-only or double-initial logo because contemporary wedding logos are more font-focused than icon-focused.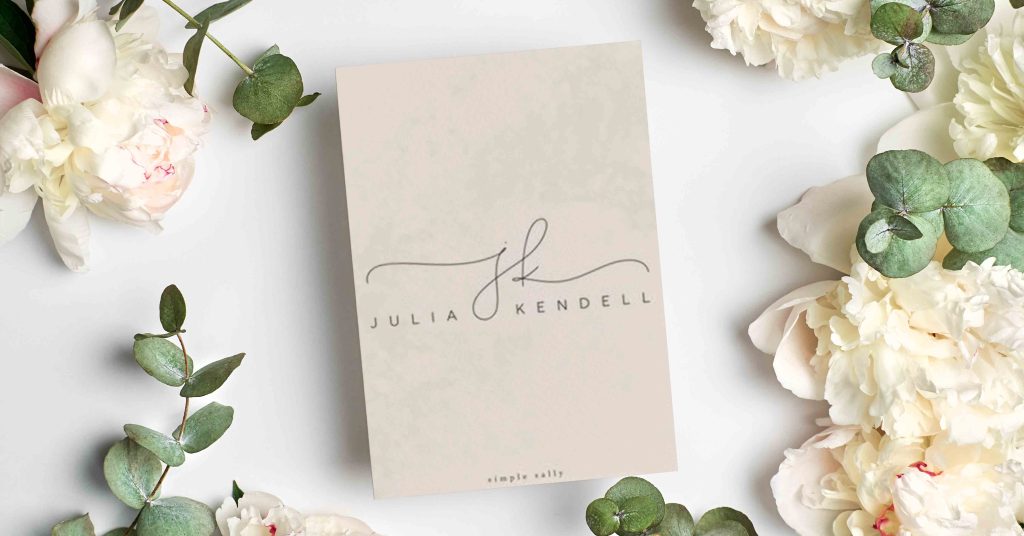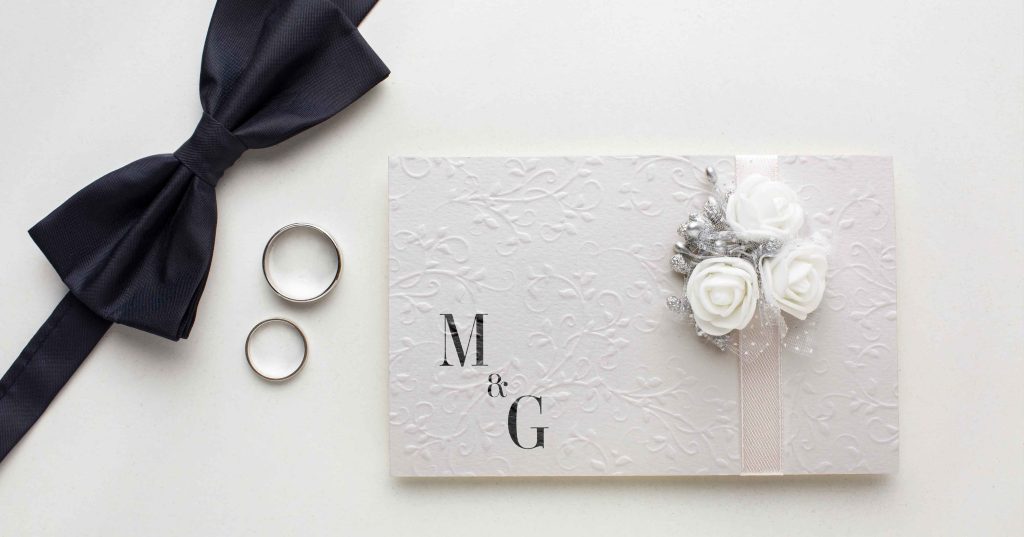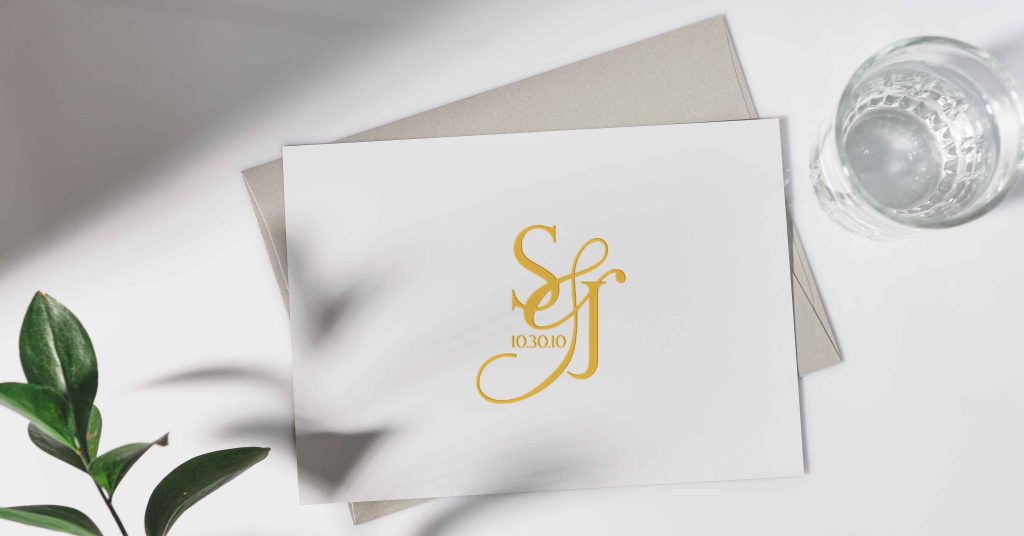 The above logos are a perfect example of a modern wedding logo; the fonts are expressive and enhance beauty.
Rustic Wedding Logo Ideas
Wedding logos with a rustic theme differ significantly from those with a vintage or modern theme. Earthy, natural-inspired symbols like flowers, vines, leaves, and trees are in rustic-themed logos. Think about combining natural shapes with moving into the logo design. Decorative fonts fit well with rustic-themed wedding logos.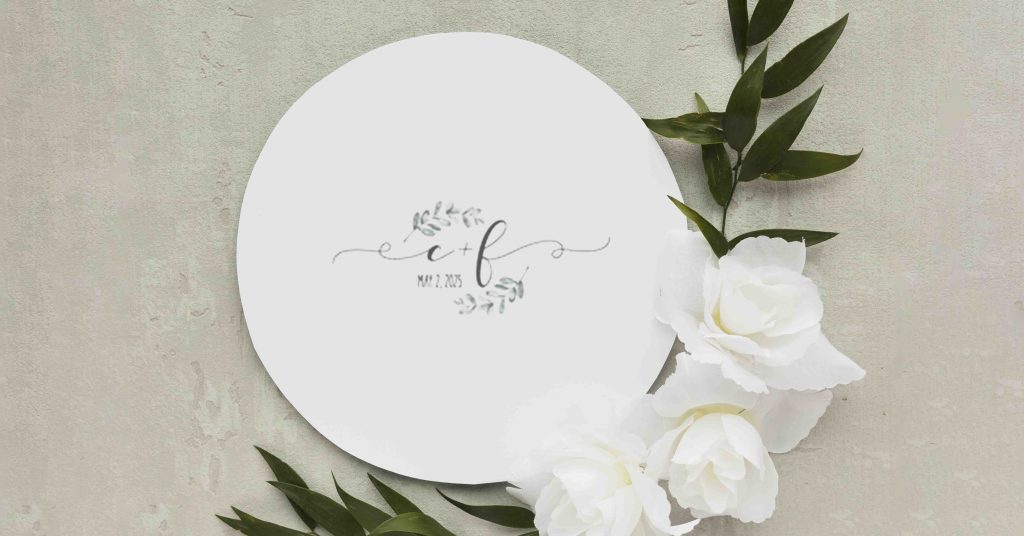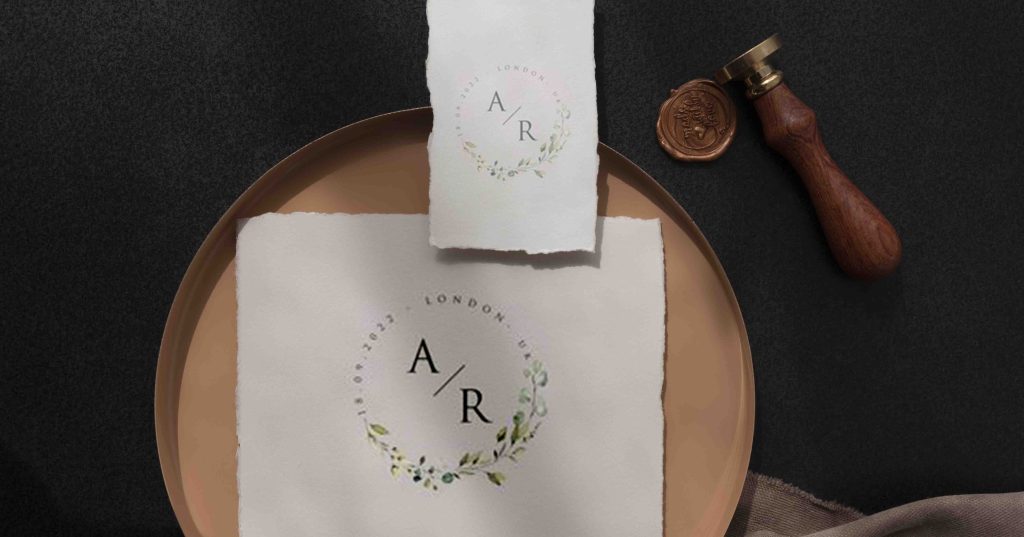 The logos with greenery and soft look perfectly do justice to the rustic wedding logo idea.
Vintage Wedding Logos
Make sure your logo design meets the requirements if you want to have a retro feel to your wedding. Icons and fonts used in vintage wedding logos are quirky and elaborate. Considerations include wavy lines, embroidered borders, complex flower designs, and damask.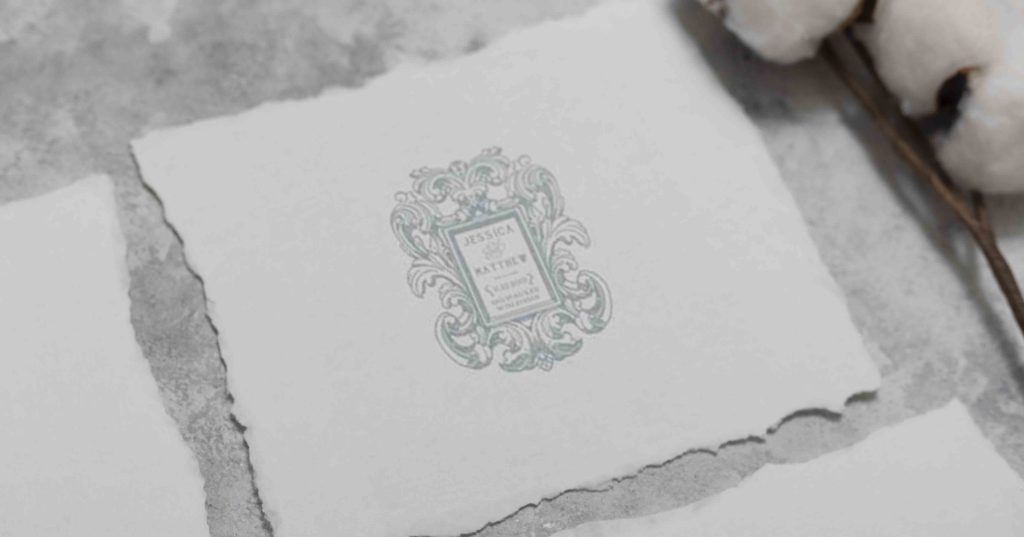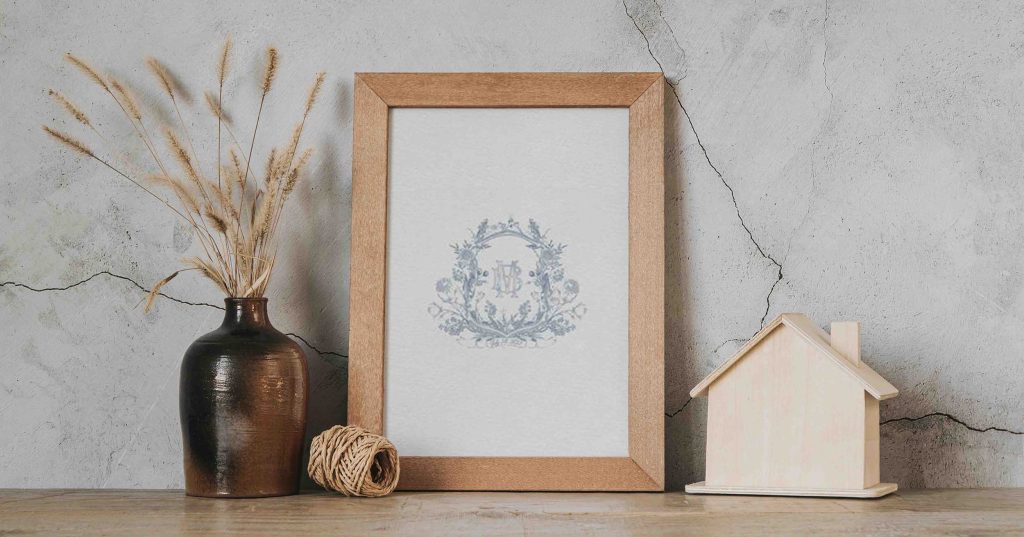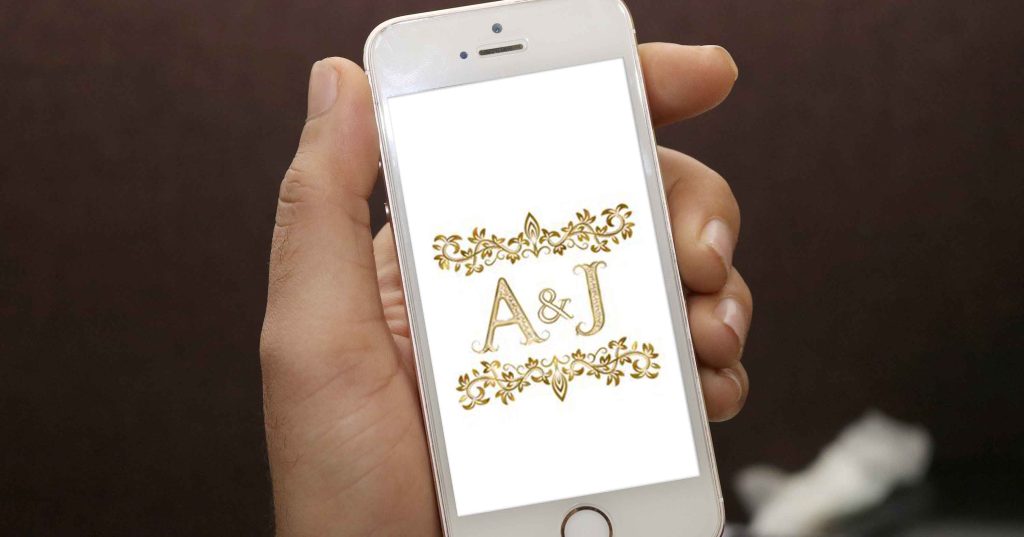 A retro, royal and elegant example of what a vintage wedding logo looks like.
Monogram Wedding Logos
A wedding monogram is an ideal way to display your initials and those of your significant other. The monogram is a decorative logo design that emphasizes the first letter of each name. A complex border typically surrounds the letters. The initials themselves will be elaborate and intricate if there is no boundary.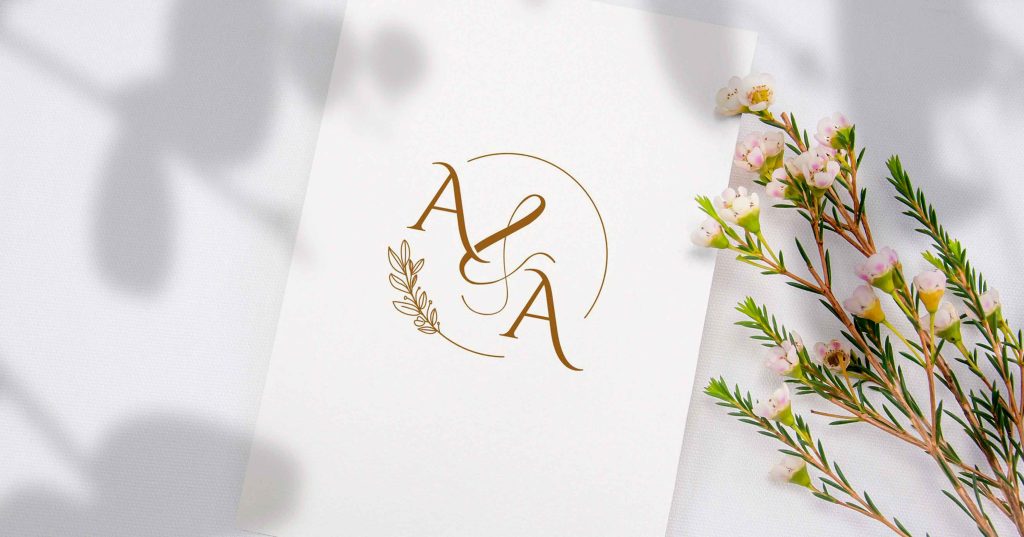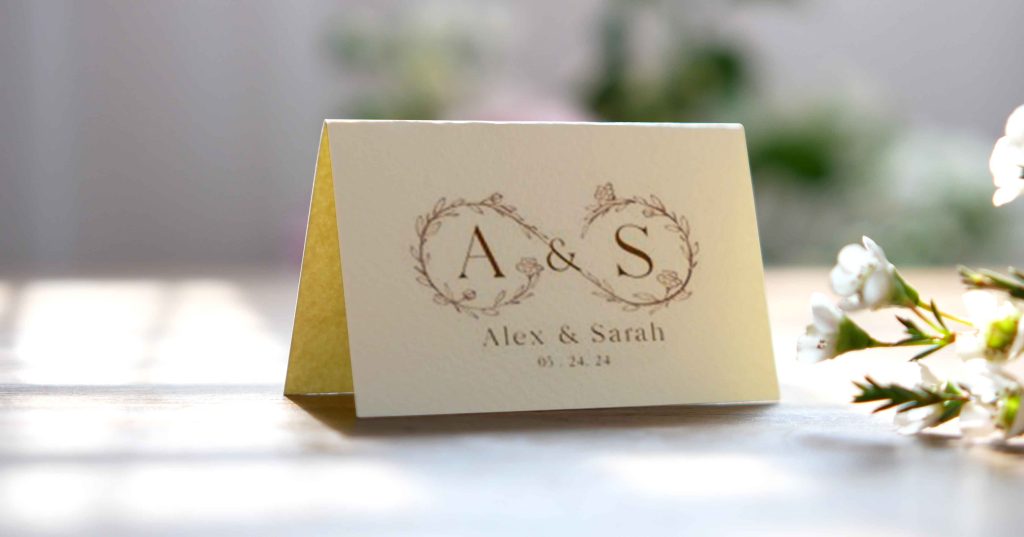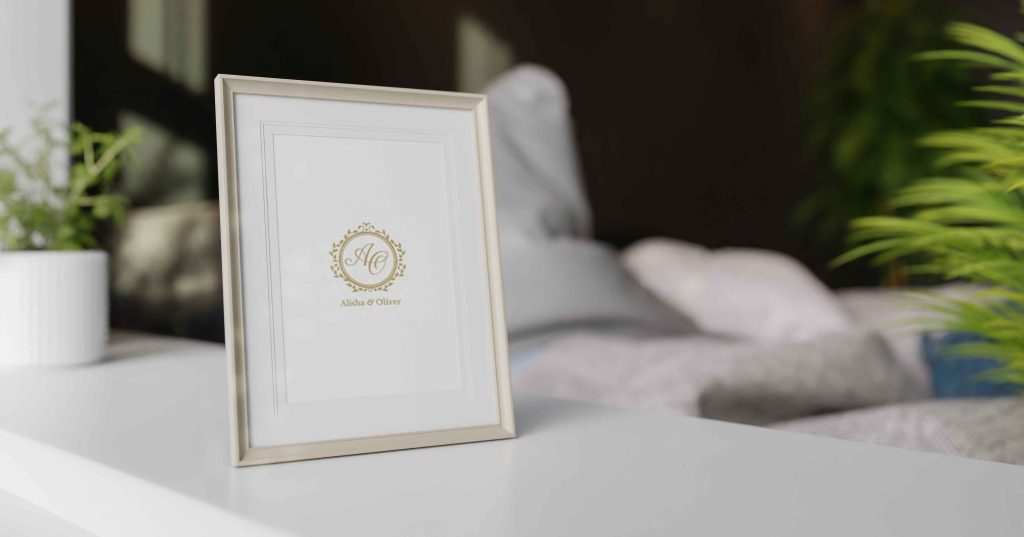 A timeless classic style of expressing love with the bride's and groom's initials on the wedding logo.
Wordmark Wedding Logos 
Wordmark logos are the perfect design for people who want to keep their wedding simple and basic. A wedding logo without an emblem is a wordmark. It's essential to choose a bold font that will draw attention to compensate for the absence of a symbol. Choose a solid contemporary font, a fun ornamental font, or a classy cursive font.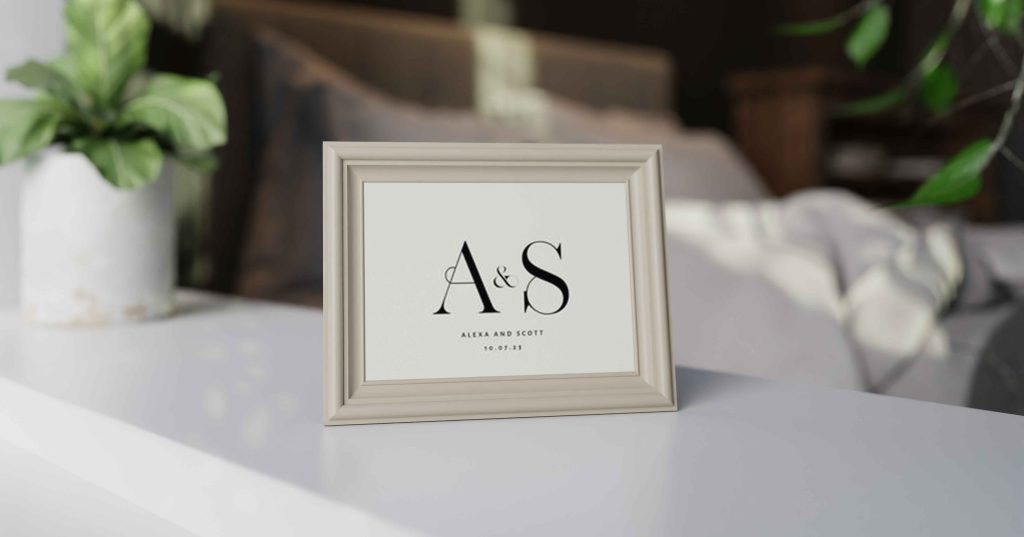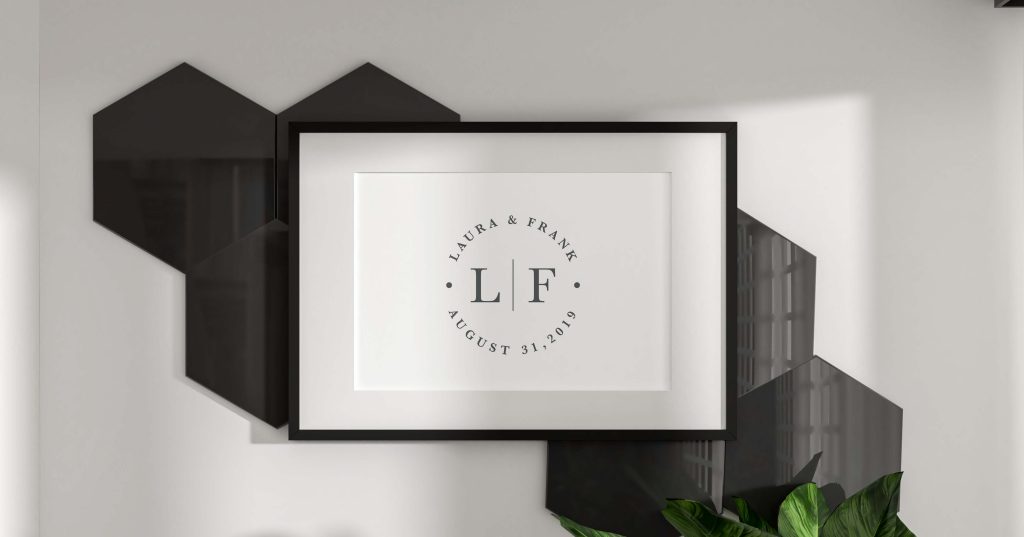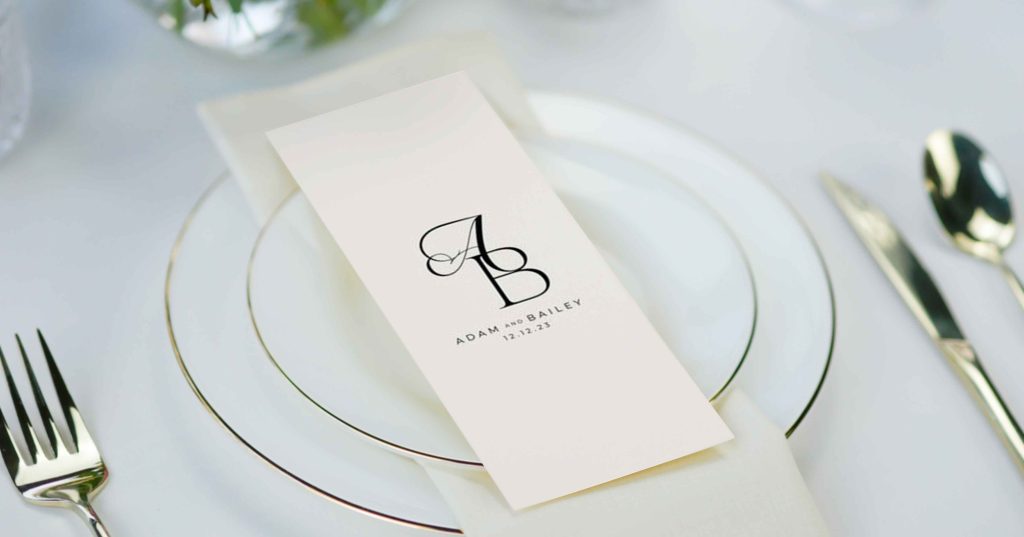 Wordmark logos express the use of classic fonts in a fun yet stylish way
Text & Icon Wedding Logos 
Wedding logos look fantastic in this traditional logo design. This design incorporates both words and an icon. Popular icons for wedding logos include rings, flowers, silhouetted couples, and hearts. Text and icon logos have the advantage of a wide range of layout options, which is their strongest feature.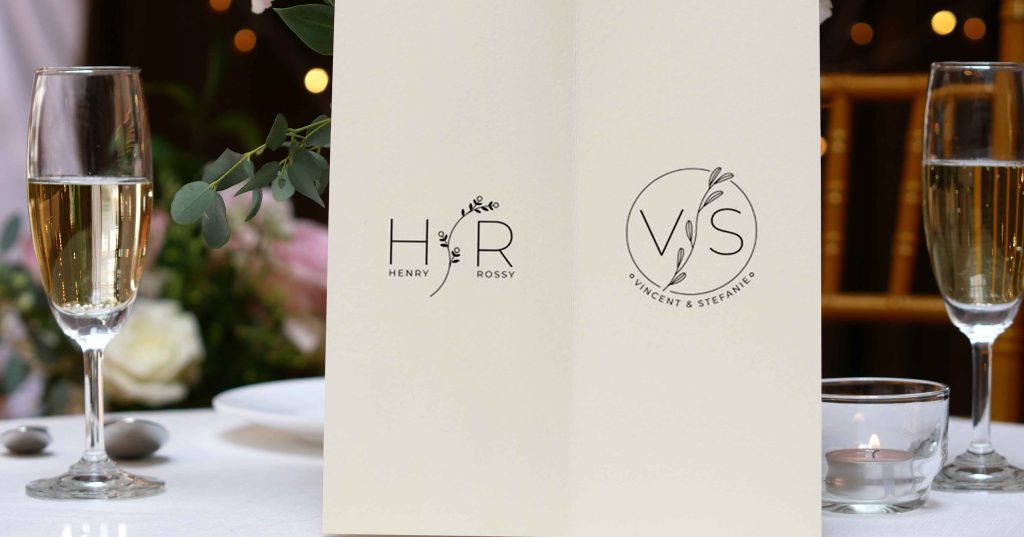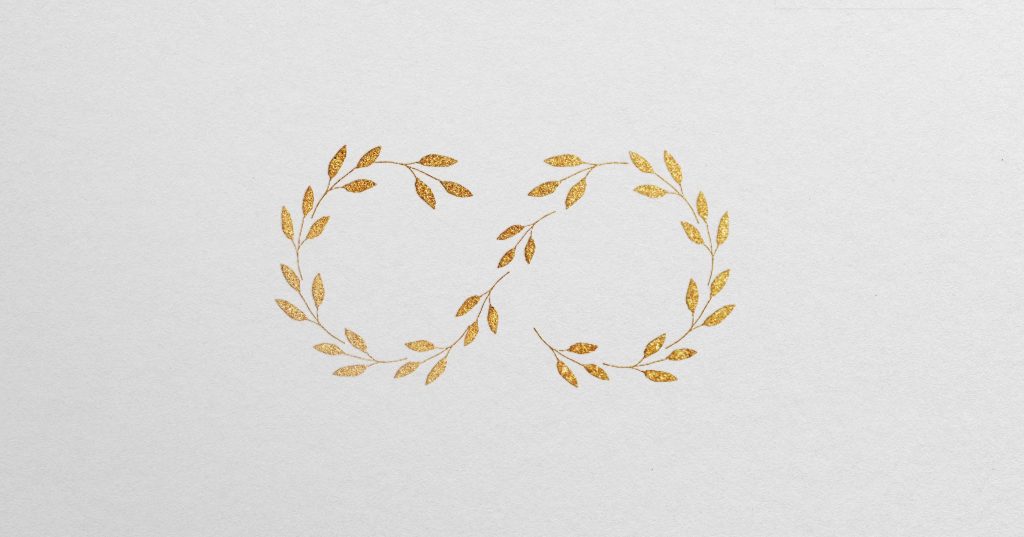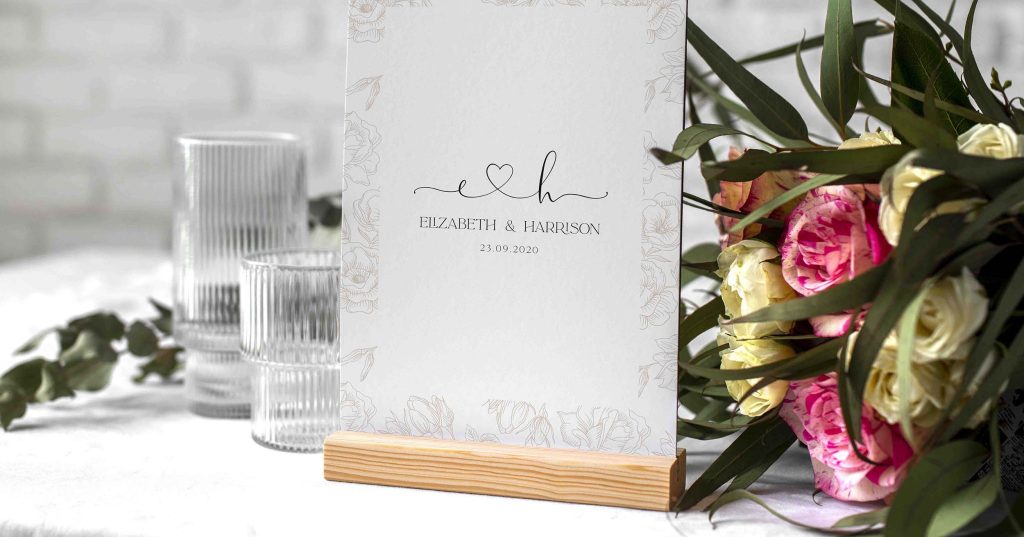 The text and icon are used subtly here; maintaining a balance between the two is the key to a perfect wedding logo.
Interested to learn more about logo design ideas? Read here 
What makes a wedding logo memorable?
Color
What shades do you have in mind for the wedding logo? When it comes to backgrounds for wedding logos and materials, white is the color of choice. One might want to think about other color alternatives for lettering and typefaces. The most popular font colors for wedding logos are black, silver, and brown.
Timelessness
A wedding should have a timeless aesthetic to look lovely in ten or twenty years. It is wise to steer clear of fashionable typefaces and designs because they may become old. A logo that will date an event or make it appear out-of-date in a few years is not something anyone wants. Make it ageless so that future generations can appreciate it, whether conventional or modern.
Fonts
The most frequently used fonts for wedding logos are scripted fonts. This is because it, rather than straightforward block writing or other static lettering, tends to convey the beauty of a wedding better. The typeface you use for the wedding is one of the essential components in making it distinctive, which everyone desires.
Minimalism
Wedding logos often use a minimalist aesthetic. This is mainly because it emphasizes elegance and simplicity while efficiently using available space. A chaotic wedding logo won't stand out positively. Therefore, avoid making the wedding logo appear overly busy by leaving enough white space in your design.
Elegance 
You must focus on the elements that matter most while creating a wedding logo. A wedding has a part of elegance, and the wedding logo should reflect this on the invites and programs given to guests. It's up to you to convey this elegance, but you should employ a combination of color and text.
Some modern tips and tricks of logo designing to help you ace the industry. 
Where can you get a wedding logo?
Design Shifu is expert in logo design, and we enjoy coming up with new wedding logo ideas. Make the wedding day even more special by working with us to design a wedding logo you'll never forget. Our design concept is based on originality and creativity. We can assist you in preserving the unique characteristics of your special day.
Get unlimited designs with Design Shifu only at $399 per month.