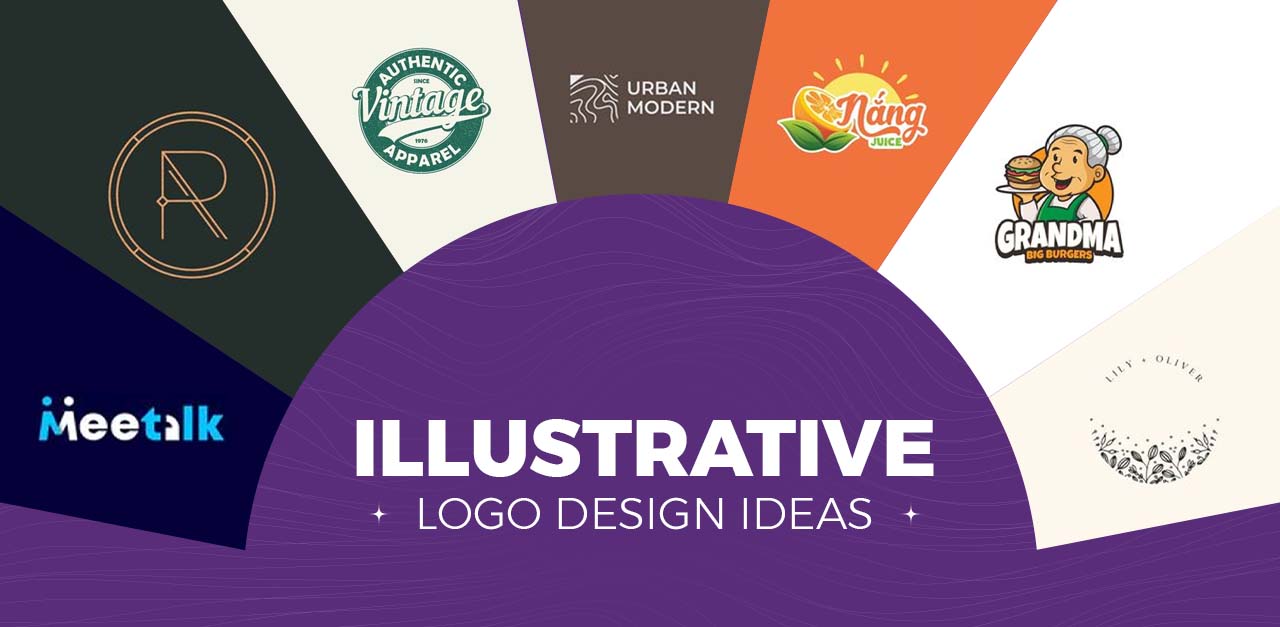 Why do you need a logo for your company? Think about the most well-known brands; the first thing that comes to mind is their logos; when you see these logos, you already know what items they sell and what kinds of services they provide. This is why you need to invest in a competent designer.
Therefore, investing in a quality logo design is essential if you want your business to succeed over the long haul. A robust logo design will help you attract customers, make an excellent first impression, and serve as the focal point of your brand identity, increasing brand awareness and loyalty over time. 
For every person or industry, logo design is an essential component of branding, and a brand's logo will help it communicate its message and philosophy.
Why is an Illustrative Logo a good choice?
Illustrative logos can significantly influence and increase brand recognition depending on the type of brand, the market segment, and the target market. An illustrative logo can be a fantastic way to build a logo's brand in a highly competitive market.
The logo's illustration goes beyond classic representation and includes a very finely detailed logo that would astound the audience.
However, not all logos are created equal, and in this blog post, we will discuss the different types of illustrative logo designs.
Illustrative Logo Design Ideas:
Minimalist Illustrative Logo
The most potent and well-designed corporate identities frequently have a minimalistic aesthetic. Designs with the most straightforward and compelling layouts stand out the most in the corporate world.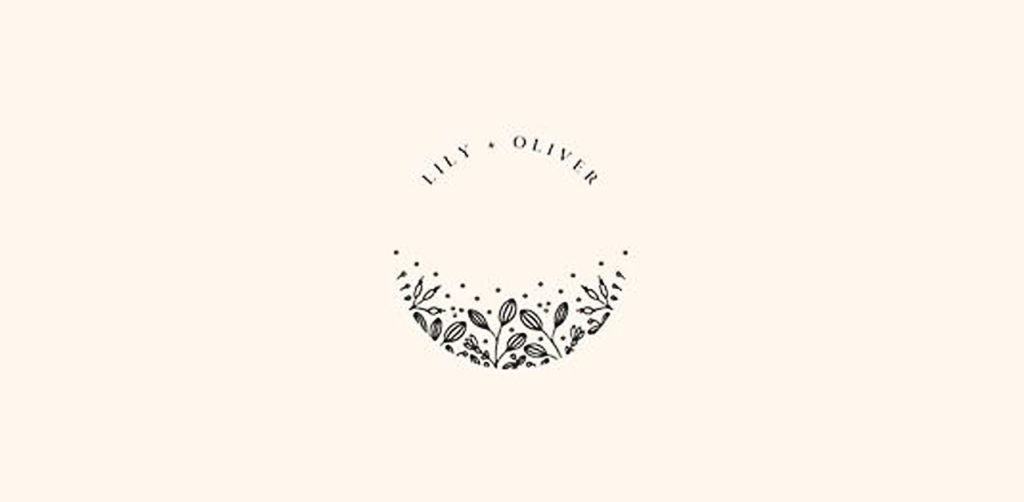 Take a look at other minimalist logo ideas here 
Mascot Logo
Mascot logos feature an illustrated person or character who will represent your company visually; this person or character will also serve as the spokesperson for your brand and will be the subject of most of your company's advertising.
Mascot logos are a fantastic alternative for a kid-friendly logo. They help your brand connect with your audience and develop distinctive branding, and typically, businesses whose primary target market is families and kids employ these types of logo designs.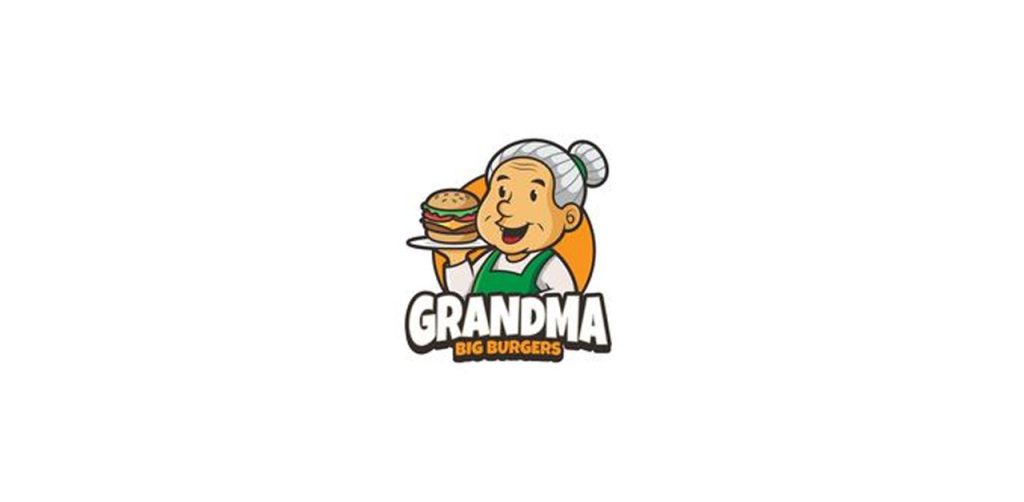 Combination Mark
To create a new brand image, the brand image and the text bearing the brand name may be placed next, layered on top of one another, or combined.
Combination marks are the most preferred method of logo creation since your brand name can be quickly connected to an image or mascot logo, and they both help to strengthen your brand. Since these types of logos include text and an image, they aid in connecting your business with that image. In the future, these brands can omit their names from the logo and rely solely on a logo symbol.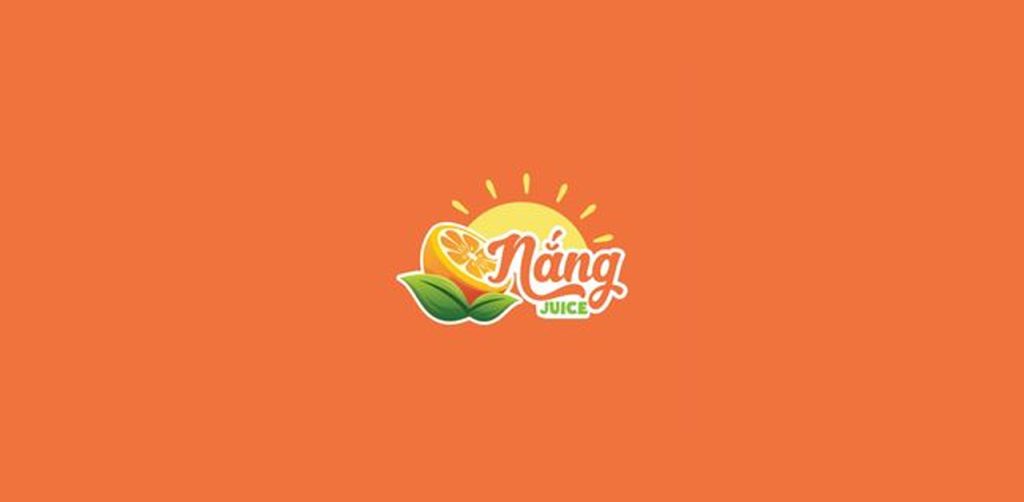 Abstract Mark
These logo designs are one-of-a-kind, custom-made symbols to represent your brand. Abstract mark logos are symbols with a pictorial element, but they avoid literal reproduction from any image. Instead, they develop their brand logo through abstract geometric patterns.
This logo design is particularly effective since it condenses your brand into a single image. However, they are distinctive icons because they don't resemble anything else. The advantage of these logos is that you may symbolically communicate what your firm does and its philosophy without relying on cultural connotations; they do this by utilizing shape, color psychology, and other design elements.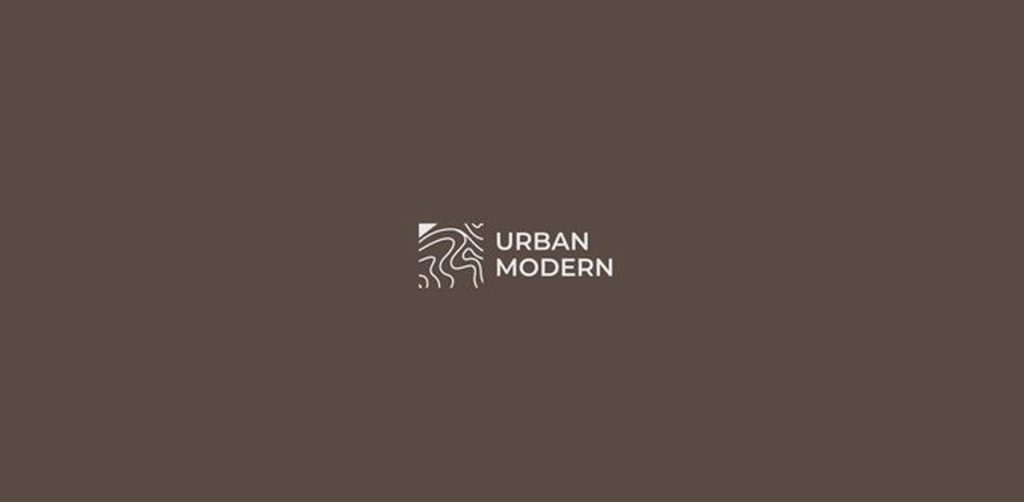 Emblem Logos
Emblem logos, which incorporate a symbol, font, or icon with seals, crests, and badges, are the traditional form of logo design. The logos are ideal for a classic look and are used by various businesses, including sports teams, schools, government organizations, and the car sector.
Many businesses have successfully upgraded their traditional emblems to match the 21st century despite their classic feel.
Emblem logos can still be less adaptable and flexible than other logo design styles due to their higher level of detail and the fact that the company name and its symbol are rigidly intertwined.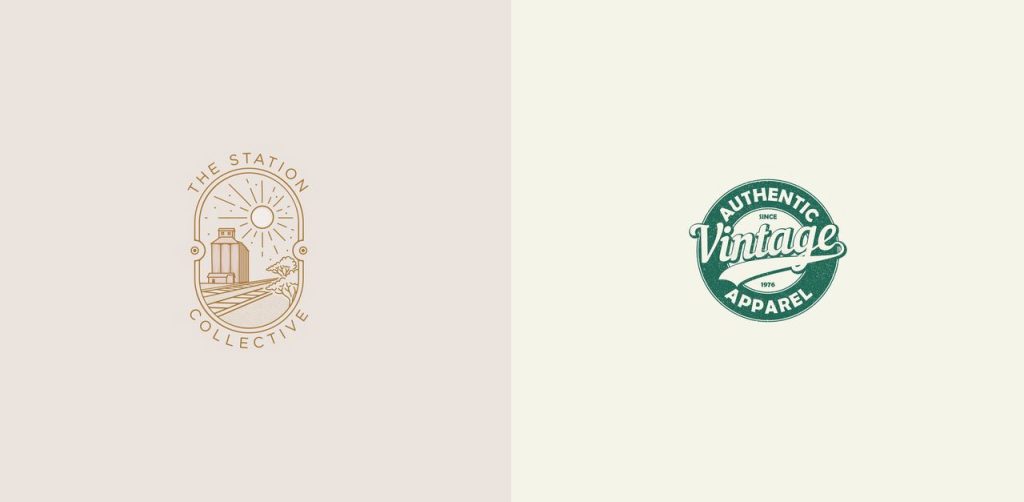 Letterforms
There are Letterforms logo design types and monograms' more understated letter-based counterparts. Letterform logos only employ one letter, typically the first letter of the company, and these brand identifiers need to be bright and appealing to help viewers associate your logo with this one letter.
Letter logos are ideal for print and digital use because of their responsible and scalable minimalistic anatomy. Wordmark Logos
Wordmarks or logotypes are font-based logo designs that emphasize a company name with a particular typeface representing the firm's philosophy and feelings. Many well-known brands and large corporations, including Coca-Cola, Google, and Uber, employ this logo design.
When your business or brand has a memorable name, and you can center your branding efforts around it, this logo design works exceptionally well. The combination of unique naming and powerful typography increases brand recognition. Since the name dominates these logos, the font choice or creation must be perfect for conveying the company's core.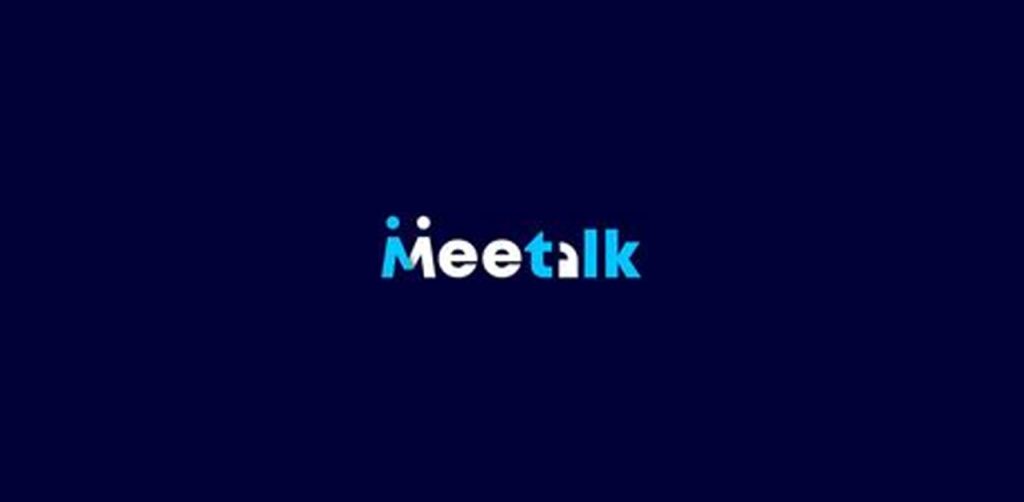 Where to find an excellent illustrative logo design?
At Design Shifu, we make it super simple for businesses to get illustrative logo designs while saving them money, time, and worry. Design Shifu's logo designers are devoted to detail when designing your logo. 
Design Shifu designers read your design brief and make sure to create a logo that fits your brand perfectly. Also, they strive to make a logo you love. Additionally, you can request a new designer if a designer's logo doesn't meet your style!
Give your business an illustrative logo at the get-go. Subscribe to Design Shifu today and try it 100% risk-free for 14 days!