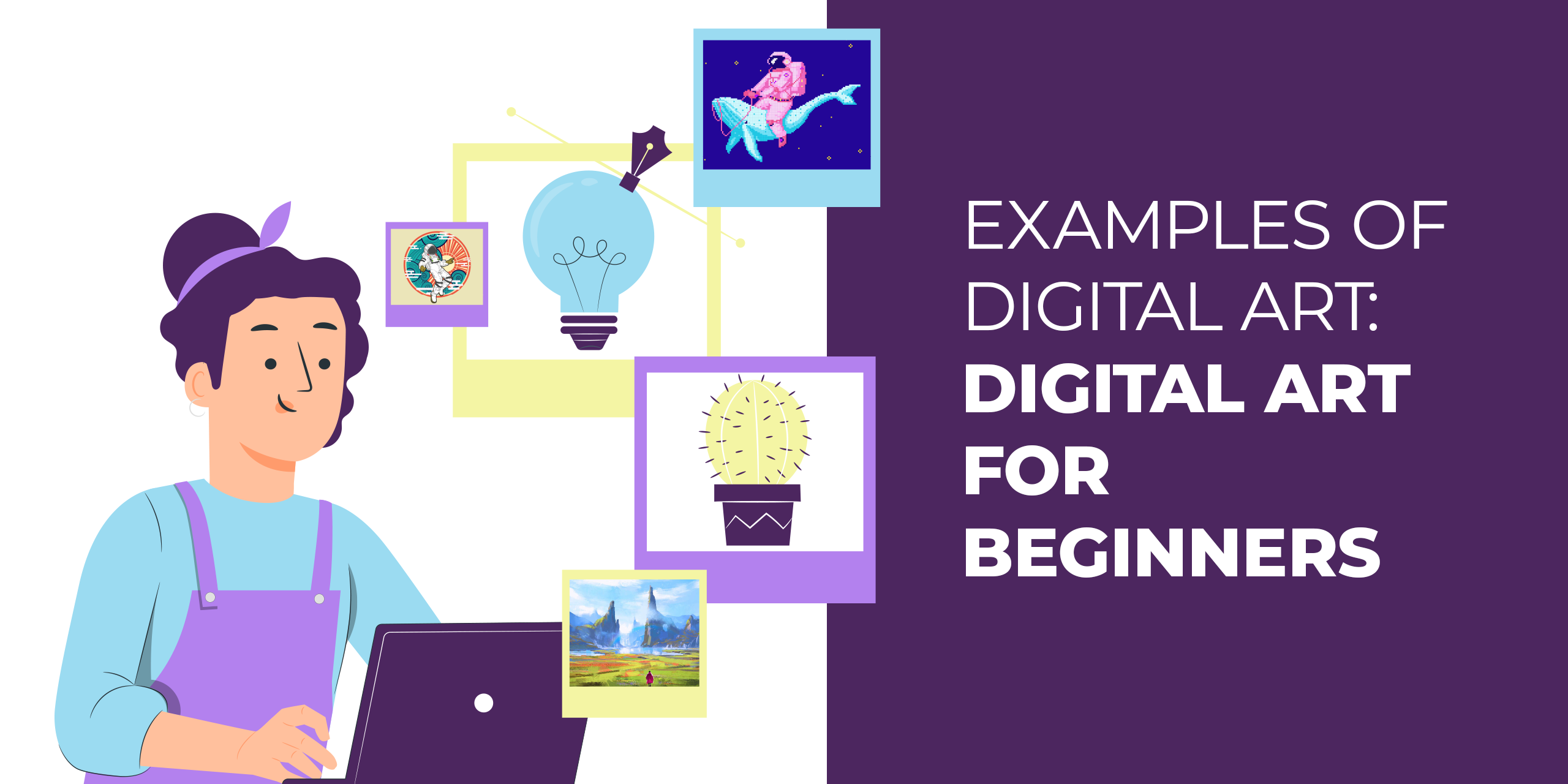 In the words of the famous animator and film director John Lasseter, "The art challenges the technology and the technology inspires the art", and this combination results in digital art.
We are undoubtedly living in a digital world, how we work, entertain and learn has completely transformed. Art in all its forms has witnessed incredible evolution through the ages, but digital art is something that pushes the boundary to another level.
So, let's understand more about the concept with simple examples of digital art that will make it easy for you to start your journey. We'll also share some valuable tips and techniques to guide you with digital art for beginners.
What is digital art?
As the name suggests, digital art is a work or process of art that uses technology as an essential tool to create an artistic presentation. Mainly categorized under the new media, digital art consists of several styles and mediums that artists can choose for their creative expression. From using computer graphics, digital photography and pixel art to experimenting with AI and AR, the world of digital art offers artists a complete spectrum of options.
Given today's fast-paced technological advancements, our world today stands surrounded by examples of digital art at every nook and corner, giving way to newer avenues and opportunities for artists.
Now that we have understood what digital art includes, let's move on to the next segment to learn about the types of this ever-evolving art style.
Types of digital art
To fully capitalize on the advantages of digital art, it is crucial to understand the different types of this dynamic art style.
Computer graphics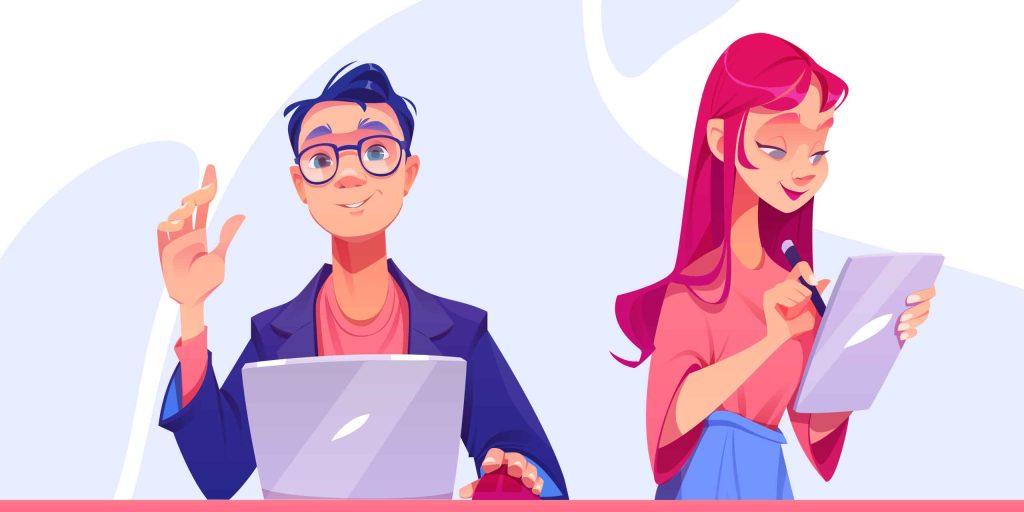 Computer graphics are of two types – 2D and 3D. 2D graphics come from 2D models of text and digital images. This basically works to transform conventional art forms into digital artwork for the benefit of media and entertainment businesses. Technical drawing, cartography, typography, and advertising are some areas where 2D graphics are applied.
An upgraded version of 2D graphics, 3D computer graphics is a three-dimensional view of geometrical data in any element or structure. You must have certainly experienced 3D animations in your favorite movies or learning videos for a more immersive experience. The fact that the 3D model is represented only by its mathematical calculation distinguishes it from its counterpart.
Digital painting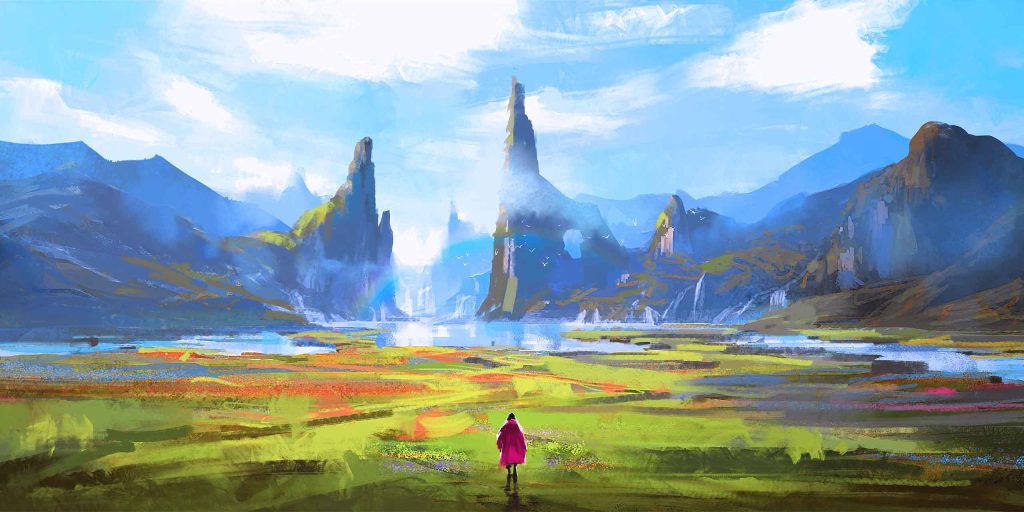 Digital paintings form the crux of the whole digital art revolution. Mastered for years by professional artists, this art form is also a favorite hobby of many young aspirants. Digital painting is created using digital tools replicas of traditional media styles with the help of a computer program or hardware.
Vector art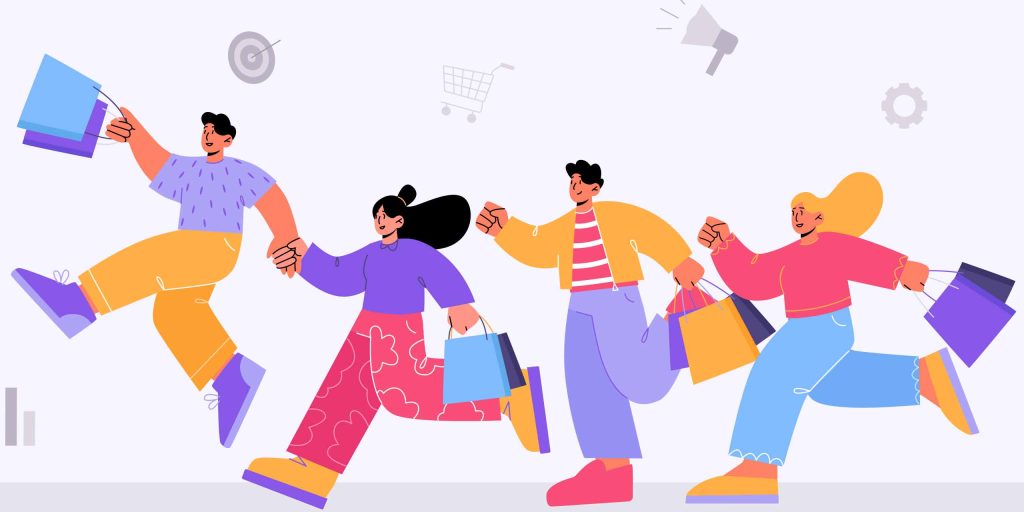 Vector drawings consist of lines and shapes emulated in mathematical formulas. The use of colors and patterns further enhances the artwork. The advantage of vector drawings is that you can change the image's resolution without letting it get blurred. Adobe, CorelDraw, Sketch, and Affinity Designer are a few software you can use to create vector art.
Fractals and algorithms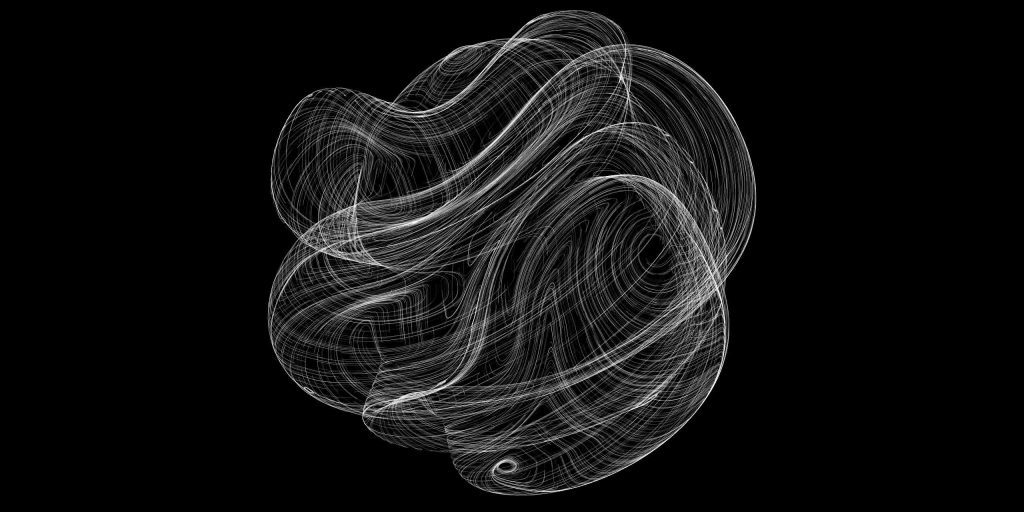 Fractal art is the perfect fusion of science and art. This excellent art form is achieved by using mathematical equations and coding. You need to have an aptitude for mathematics and be well-versed in digital art software like Apophysis, Chaotica, Picogen, Wolfram Mathematica, and Mandelbulbs to master this style. Amusing, isn't it?
Integrated art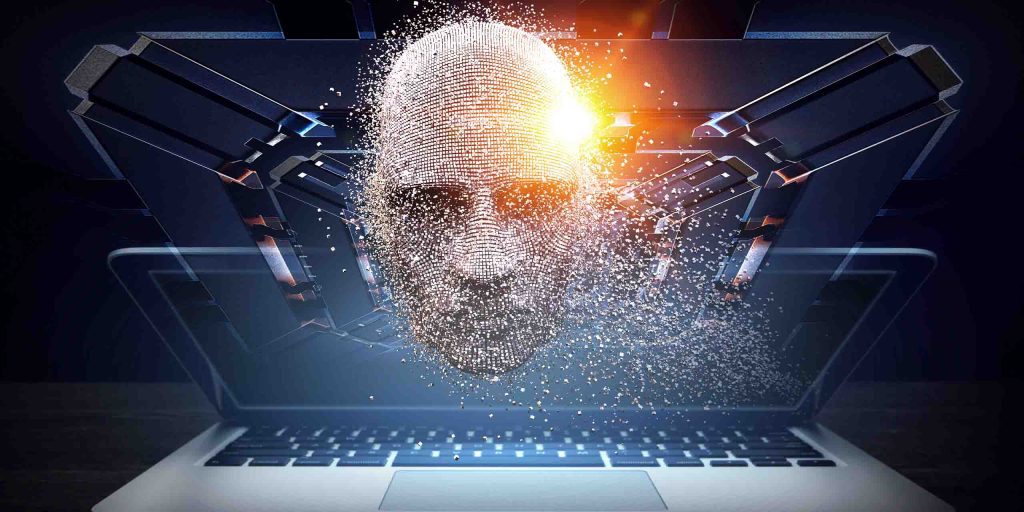 Integrated art is when you use two or more styles to create a single unique artwork. Artists enjoy more creative freedom in this digital art because they do not need to adhere to any rules, unlike traditional art styles. For example, if you are drawing with ink, you can color it with acrylic colors and give it a texture effect in some places. That is called integrated art style.
Pixel art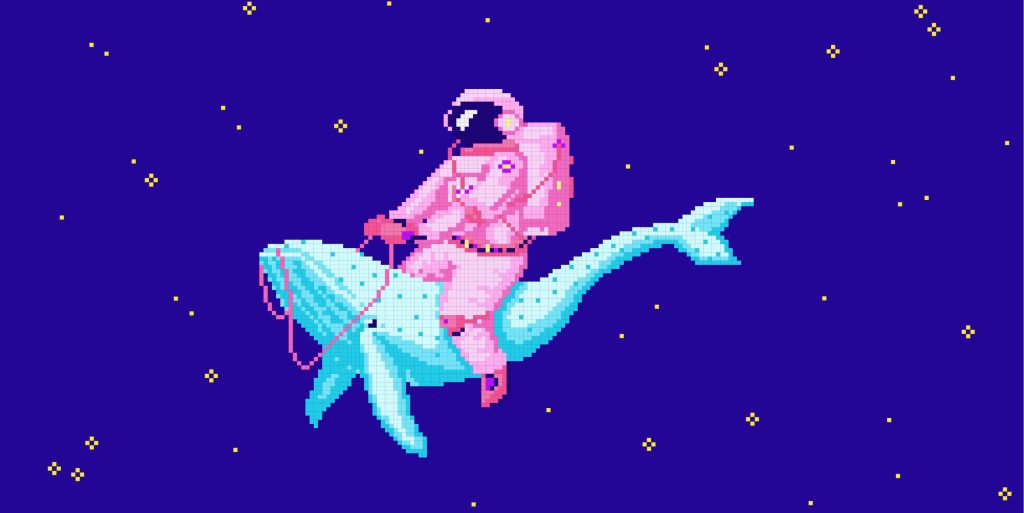 Remember the much-loved character "Mario" from the video game "Super Mario"? The game was designed with pixel art. It is a digital art form where you create images using pixels. If you are not aware of what is a pixel – a pixel is a tiny square of color and many such squares can be combined to create a digital image. It is the smallest unit and the whole display is made by combining several pixels. Each pixel is distinguished by a specific number that tells the computer the color of the pixel.
With the invention of 3D games in the 90s, pixel art is no more a popular choice in the commercial gaming industry. It is still much loved as this art form evokes nostalgia for old-school gaming. Nowadays, digital artists use it for showcasing retro themes.
Pixel art is a classic example of less is more. You can use graphic software like Pyxel Edit, GIMP, Pixelator, Asperite, etc. to create pixel art on the computer. If you are just starting, you can also draw on graph paper for a fun and easy exercise. You can polish your skills before trying your hands on a digital device.
How to draw pixel art on paper
Here is a short tutorial for you. You will need graph paper (⅛" grid), colored pens, and pencils.
Choose an image that you would like to draw. Let's say, for example, a heart.
Mark the bottom of the heart, which will be the middle bottom of the page.
Now keep adding 6 pixels diagonally on each side facing outwards.
Add two vertical pixels on each side. This forms the middle of the heart.
Now draw two pixels on each side facing inwards.
The next step is to add two horizontal pixels facing inwards on each side on the top.
Now draw one pixel on each side under the top one.
Lastly, draw a single pixel to close the gap between the last two pixels.
You can alter the size depending on your design.
You can also mark grid corners and then draw the image inside that.
We have added a pixel heart image for your reference.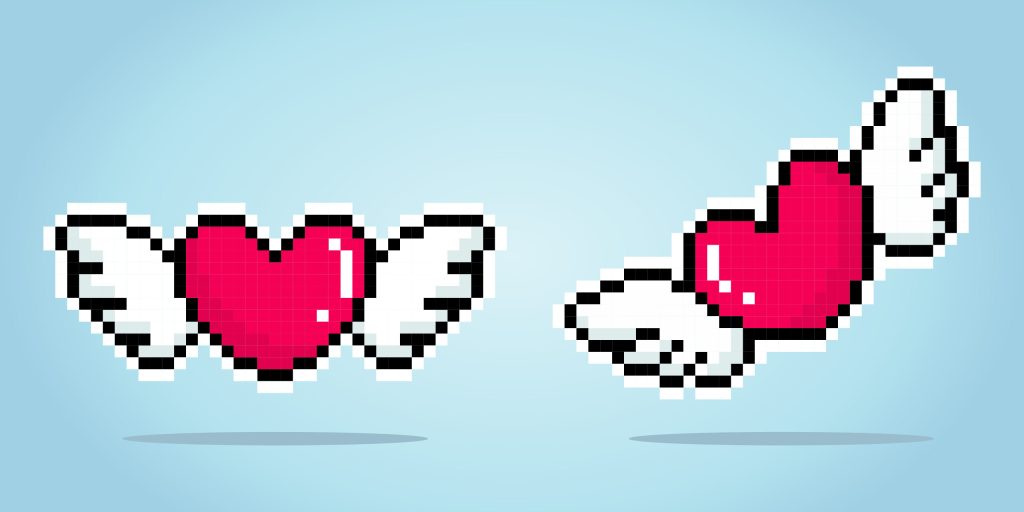 There are many more types of digital art like projection mapping, raster painting, photo painting, digital collage, etc. As a beginner, you need not feel overwhelmed by the vast possibilities in the world of digital art.
You can go slow and steady at a pace that works best for you to gain proficiency in this versatile art form.
Now let's delve into the different tools and techniques you will need to learn the basics of digital art for beginners.
How to do digital art as a beginner
Are you wondering about the gadgets and tools you will need to start digital art? You don't have to worry much because you might already have the equipment. It all depends on the type of art style you want to create.
You may begin on your smartphone, but it will have certain limitations regarding the work area and resolution. Going for a workstation with a proper computer setup or a laptop is ideal if you want to work on a larger canvas and higher print resolution. Any digital art software needs a minimum of 8 GB VRAM and RAM to work efficiently.
How to make art on a computer or a laptop?
Chances are that you already own a computer or laptop, which means you can start drawing and painting immediately! Any operating system like Windows or Mac will do the job well. You can easily upgrade your RAM to get a system that responds fast to your strokes and effects. Here is a step-by-step account of how to initiate your first stint with digital art on a computer. Take a look.
Start by drawing a rough sketch on paper.
Scan the sketch and transfer it to your computer and save it.
Download any software like GIMP or Adobe Photoshop on your system.
Now open the saved file with your choice of software program.
Add details, layers, colors, and effects that you would like.
Do not hesitate to play with the tools. You can always edit if it doesn't come out well.
Your unique digital art is ready.
Do not forget to save it.
This looks pretty simple, doesn't it? Trust me, it can be as easy or complicated as you make it to be. What matters is your efforts and your dedication to learning something new. After you get an idea of the basics, you can invest in a graphic display or pen tablets that you can attach to your PC. With a visual display, you can draw directly on the screen.
Digital art for beginners – Using iPad
Ipad or tablets are a convenient tool to start your digital art journey. You just need to download a drawing app, and you are good to go. The only thing you will need to invest in is a stylus. You can use your fingers, but the stylus will be more comfortable as drawing directly on the screen is really intuitive.
The advantage of using an iPad is that it gives you the flexibility to carry it anywhere so you can practice on the go. Imagine a scenario – you are traveling on a train, and this fantastic thought for a design strikes you. If you carry your tablet, you can start working on it immediately.
Drawing digitally on a smartphone
Yes, you can create digital art on your smartphone. The beauty of using a mobile as a digital art tool is that it is portable and almost everybody owns a smartphone. The drawback is that the work screen will be very small compared to other hardware like a computer or iPad. Some smartphones support pen sensitivity, so you should consider investing in similar features if you plan to buy a new one.
If you are a traditional artist, you will have to spend on your art supplies as and when it gets over. But in the digital art world, there are no recurring expenses. You will mostly have the essential tools to get started and can invest in advanced setups once you feel ready.
Artists are not made by drawing tools. It is only through practice that the art can be perfected.
Digital drawing tips for beginners
Digital drawing is a great way to ensure total control over what you want to create. You can edit and revise your work any number of times. Given below are a few points that you should consider to become a professional.
Get acquainted with the features of the software program
You should spend considerable time familiarizing yourself with different art software tools. You can only work well if you know features like how to draw, erase, select brushes, color palette, etc.
Avoid using too many brushes
Simplicity is the key, so don't get tempted to overuse your digital art supplies. You can choose two or three varieties and stick to them. This way, you will be able to do justification to the tools and create your unique style.
Take advantage of layers
Layers are one of the features where digital artists have an edge over conventional ones. Learn the layering process and how to utilize it best in your artwork to make it stand apart.
Keep practicing simple exercises
Make a habit of practicing simple drawing exercises like shapes and lines as a warm-up. You should do this as a ritual every day before starting your work.
Sketch and sketch
Yes, there is no escape from sketching. You can start on paper and then move to the screen. Once you have a folder ready with 15-20 practice sketches, start refining them to improvise and perfect your drawing.
Make a list of important shortcuts
Keep handy a list of essential shortcuts so you can speed up your work and get ready to become a pro in the digital drawing field. You won't need to search the menu bar every time. In fact, with time, you will be able to memorize these hotkeys and their functions to make life easy.
The above tips will surely help if you are consistent in your efforts to implement them. There is no argument that commitment and hard work always pay off!
Now, let's look at a few easy digital drawings that you can practice regularly to improve your drawing skills.
Easy digital drawings – Real examples of digital art with ideas
There are so many areas that you can work on as a digital artist. The possibilities are enormous and that is where it can be confusing too. To make things simpler for you, we have compiled a list of ideas you may like to work on to get experience in various digital art fields. Let's dive in to know more.
Social media trends
Whether you like it or not, social media has become an inevitable part of life. So why not use it to your advantage? You can follow viral trends like creating different filters, redrawing iconic screencaps, and personifying objects to give them a human touch. The advantage is that you will get an audience for your creations. See this example where social media went bonkers seeing the creativity and narrative being built around Kamala Harris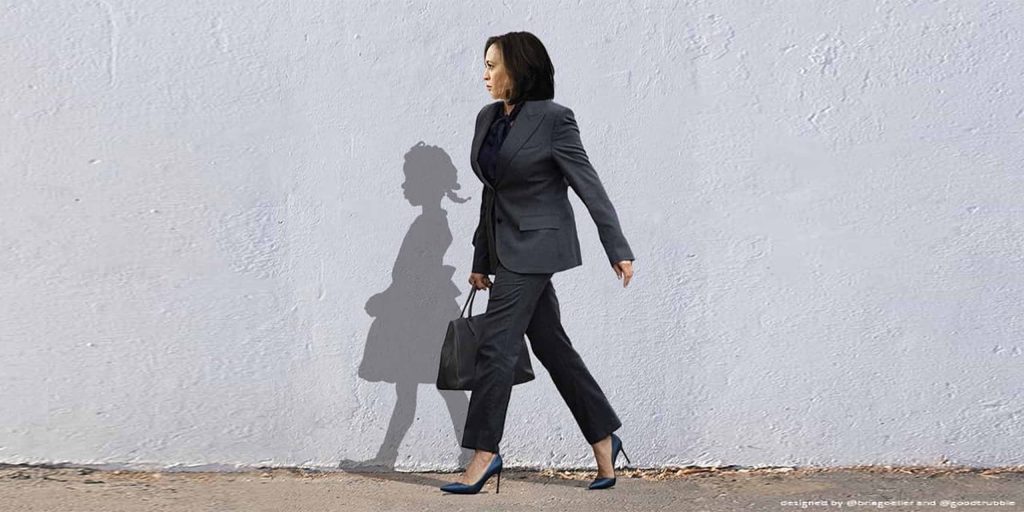 Inspired art
Think of great artists who have always inspired you. You can recreate these famous artworks given in your style. Alternatively, you can work on a string of ideas taking inspiration from your favorite movie, TV show, book, or historical character. Are you in love with Harry Potter books and films? Then, you can try creating these characters. Here's an example of inspired digital art, which will certainly grab everyone's attention.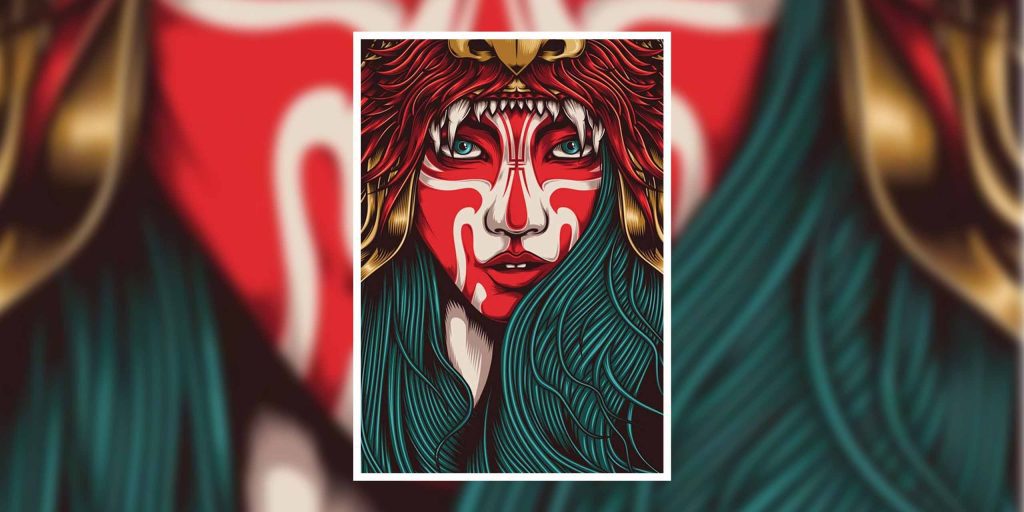 Studying different art styles
You can search for different art styles and related artwork on Google or Pinterest. This exercise will help you learn each type with examples. Gradually, you will discover your niche and master it. If you are interested in abstract art, check out this simple illustration.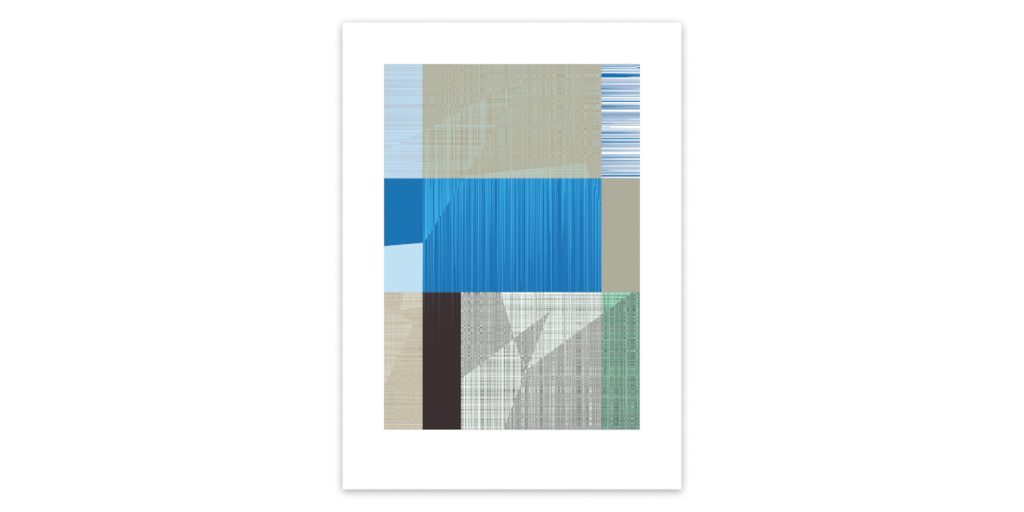 Creating your own characters
Enough of browsing the internet for ideas and inspiration? Unleash your creativity and try designing characters and creating a story around them. You can give them unique characteristics and traits and dress them accordingly. This definitely sounds fun, right? So put on your creative hat and get started. Here's an example of an astronaut floating in the retro Japanese-style background.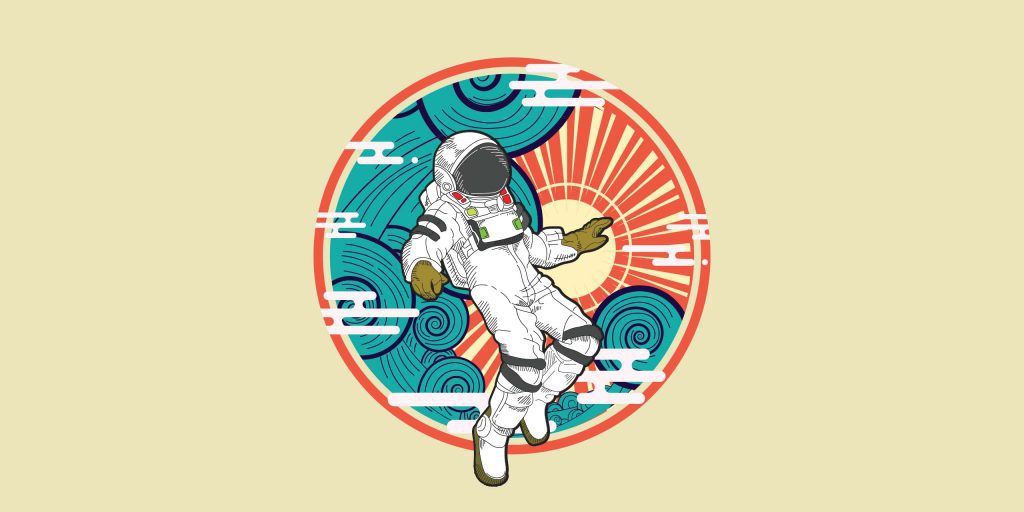 Doodling
Making doodle art is a refreshing exercise. It will help clear your mind so you can think of something new. Doodling is a fun and easy way to learn and experiment with drawing techniques. It can reflect your inner personality in a way that no other art form is capable of. Check out this simple yet impactful doodle art around social media.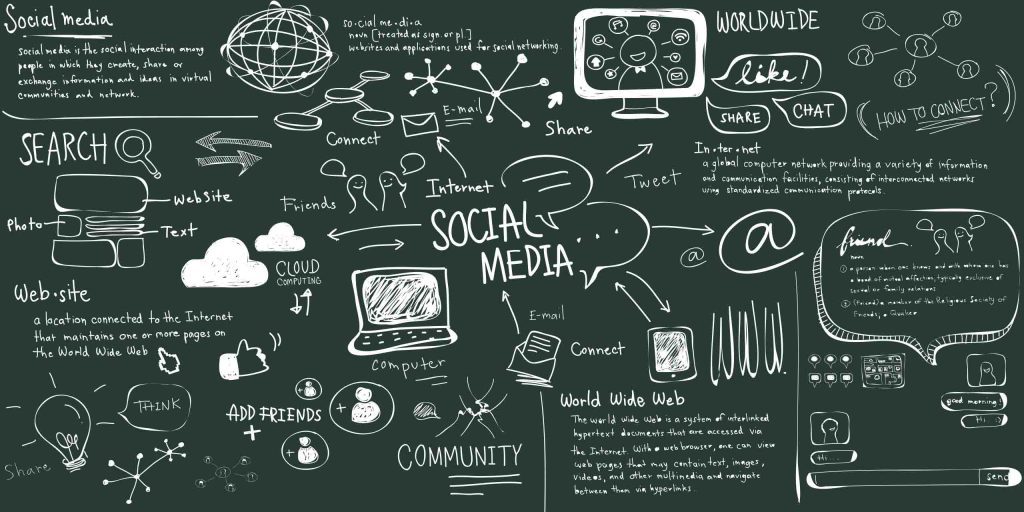 Creating themes or concepts
Drawing with a theme or concept will give you vast scope and restrict the mind from wandering. You can choose a theme or idea for a day and work on it. For instance, let's assume you choose the ocean as your theme, then create artwork showcasing the beach, underwater creatures, waves, etc. You can also wind up a story or series around the concept. Here is an example of digital art that you may want to try.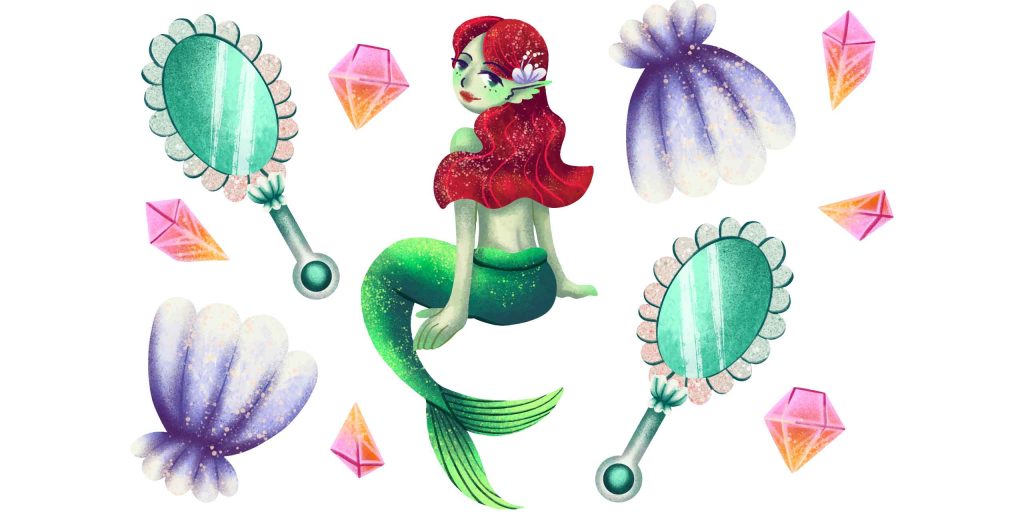 To conclude
Digital art is about keeping pace with technology while creating unique art styles that resonate with the target audience of your brand or clients. We hope that this in-depth article about digital art for beginners with examples of digital art can help you get a headstart. Should you still need help with this, Design Shifu is your one-stop shop for all design needs. Simply pick from a range of pricing plans based on your budget and requirements to start. Not to forget, you get 24×7 customer support, a 14-day, 100% money-back guarantee, and unlimited revisions!