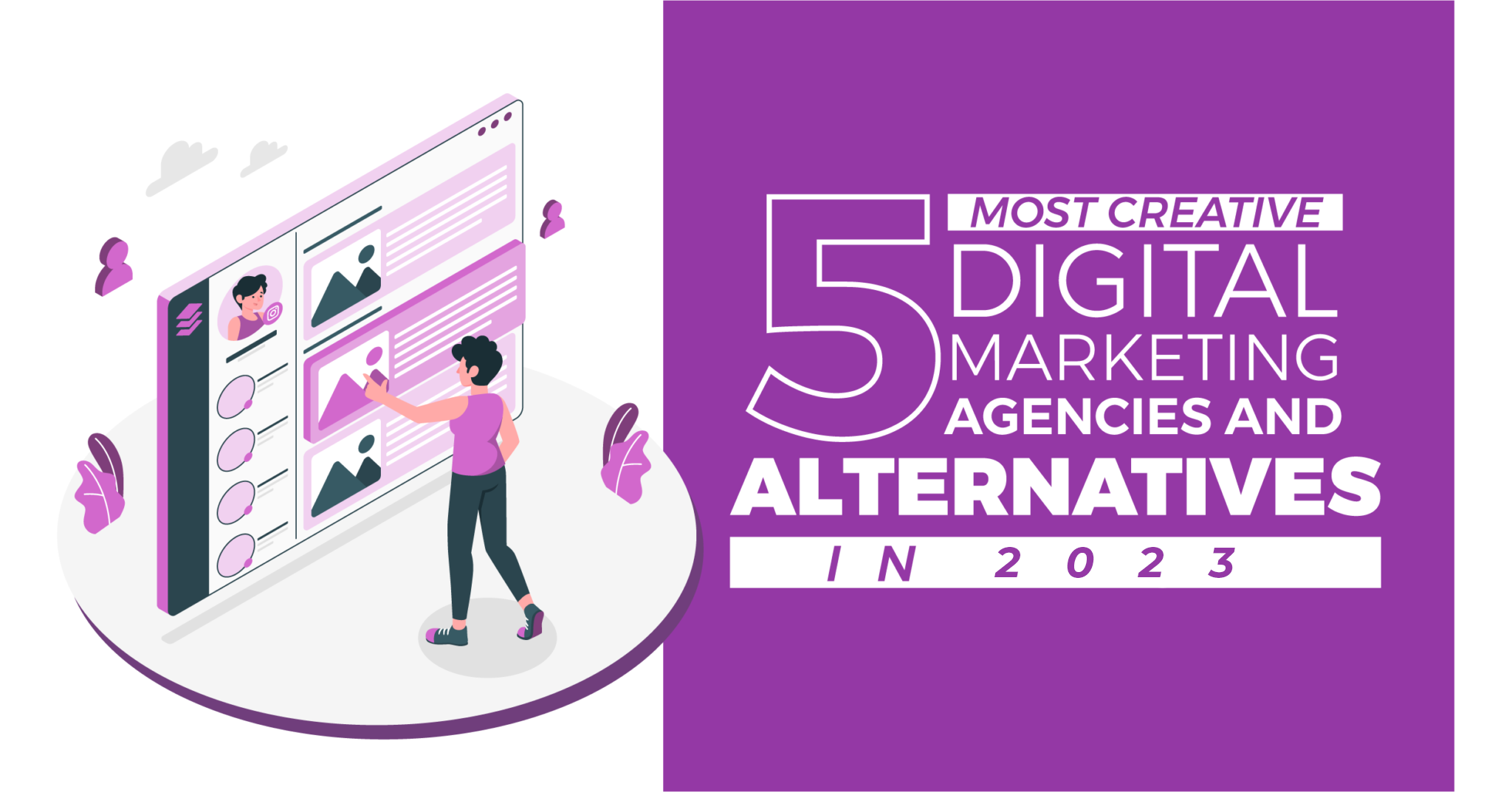 Thanks to the pandemic, the growth of digital marketing have spiked up in leaps and bounds. More than 59% of the world's population is active on the internet searching for something new.

And this is a great piece of news for marketers as they can reach out to their target audiences quite easily. But before that, you need to make sure you have a good dominant presence on the net.

Why? Because your potential customers will definitely do a background check and decide in your favor if your online presence passes the vibe check.

However, managing multiple platforms is a demanding affair. It requires proper engagement and interaction with your visitors and followers. You can either use multiple tools or hire pro marketers to look after your digital marketing ventures.

In order to create successful branding, you need to be a complete standout with out-of-the-box creativity. In this blog, we will reveal the top creative marketing agencies that will help you thrive your business online.
5 Creative Digital Marketing Agencies to Level Up Your Digital Game
1. LYFE Marketing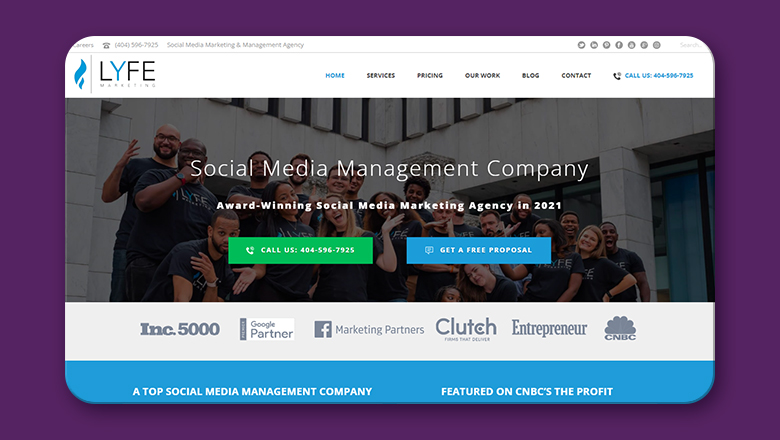 Price: $750-$1150 per month

Founded in 2011, LYFE Marketing is one of the top creative marketing agencies with a comprehensive market presence. They use the most relevant form of strategies suitable for your organization's needs and requirements and help you meet your marketing and business goals.

From influencer campaigns to advertising, they can handle all facets of your social media marketing. They begin by developing a brand strategy based on your objectives and brand values. They also handle the production, delivery, and promotion of content across various social media platforms.

LYFE Marketing specializes in:
Social media marketing
Social media advertising
PPC management
Search engine optimization

LYFE Marketing has a trusted clientele that includes Clutch, Entrepreneur, SBA, Hilton, Domino's Pizza, and many more.
2. SociallyIn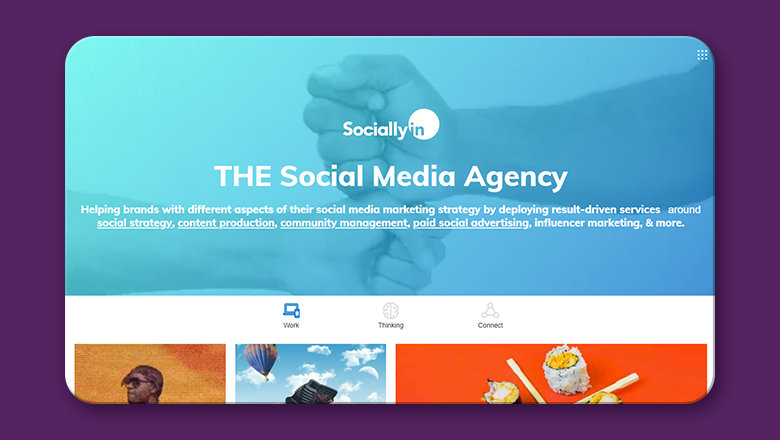 Price: $2500-5000 per hour

Founded in 2011, SociallyIn is a social media marketing design agency that serves a diverse range of clientele from different industries. They are on a mission to create a long-lasting connection with people via a personal level of engagement.

SociallyIn assigns community managers to represent your brand on Facebook, keeping the page updated with new content and actively participating in conversations with your fans. They evaluate their efforts, including engagement and follower growth, at the end of each month. They even provide multilingual social media management in more than 36 different languages.

SociallyIn offers various services like:
Social media strategies
Customized content
Influencer marketing
Data analysis
Community management
Social media advertising management

SociallyIn has a large clientele that includes Toyota, UMI, and Moe's Original A3C to name a few.
3. Joseph Studios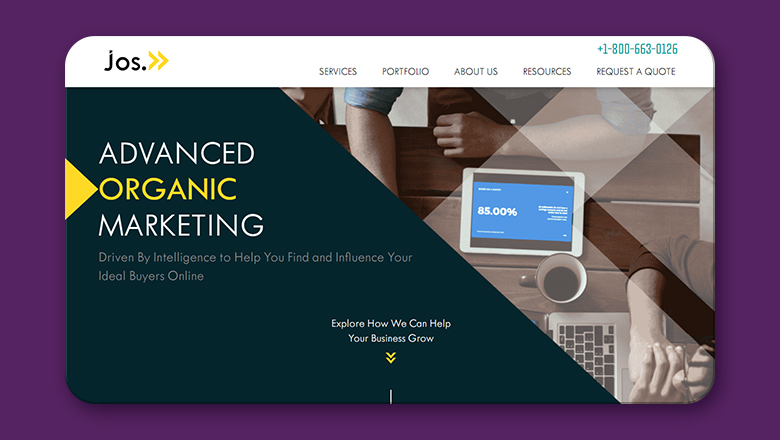 Price: $3350-$28500 per month

Founded in 2016, Joseph Studios is one of the leading digital marketing agencies that connects you with your potential customers by building a high level of engagement and brand loyalty. They mostly focus on creating organic growth for their clients by combining multiple channels for implementing their strategies.

Their successful marketing strategy backs up the idea that using an organic approach is more effective. It also favors natural, personal connections over interruptive advertising such as social media commercials and Google AdWords. Joseph Studios specializes in working with small and middle-market businesses. This organic marketing agency will steer your brand to success no matter what industry you're in.

Joseph Studios mostly offers services in various domains such as :
Digital strategy
Social media
Search engine optimization
Content marketing
Email marketing
Influencer marketing
Public relations through press relations and reputation management
Joseph Studios has a comprehensive clientele base that includes Rolex, Delta, Genexa, Flock, and Focal.
4. Volume Nine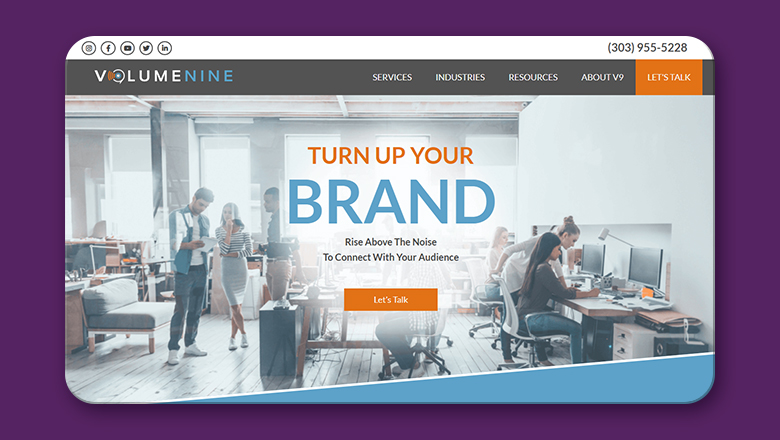 Price: $100-$149 per hour

Founded in 2006, Volume Nine is among the notable digital marketing agencies. Volume Nine offers value-driven customized campaigns for their clientele as per their unique needs and requirements.

They can assist you in achieving success with social media advertising, particularly on Facebook and Instagram. The team here can also assist you in learning these skills, which may be challenging for a novice. They can help you in running successful Facebook and Instagram marketing campaigns that fulfill your goals.

Volume Nine has expertise in various fields like:
Social media advertisement
PPC Ads
Search engine optimization
Content marketing
Social media marketing
Volume Nine has a large clientele that includes Backcountry, Remax, Helen of Troy, Lands End, Vail, and Vitamin World.
5. Firebelly Marketing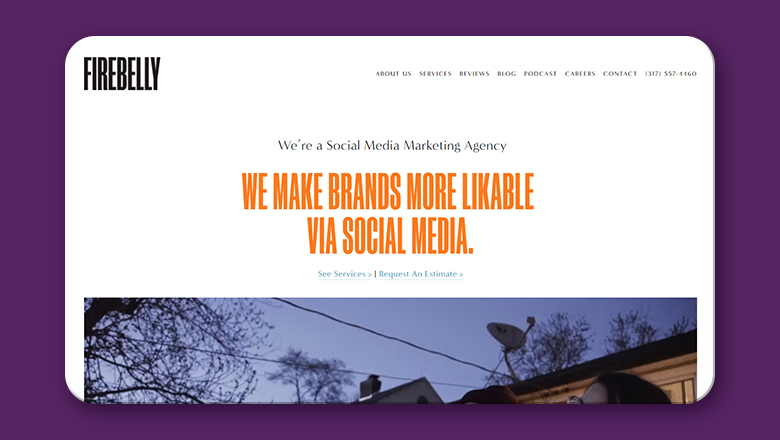 Price: $1500+ per month

Firebelly Marketing is an award-winning creative marketing agency with a mission to make brands generate more revenues via social media. Firebelly's social media audit service is a wonderful place to start when figuring out what to do next with your social media accounts. It can be used to steer your future social media strategy.

Firebelly Marketing can help you with:
Social media audits
Social media management
Social media ads

Firebelly Marketing serves clientele from diverse industries and domains. The clientele base includes Netflix, Newton, Sony, Herff Jones, Guest Supply, Cisco, and many more.

If you are looking for a full-fledged marketing solution, these agencies are worth giving a shot. However, if you are in a tight spot and have already made a painstaking effort to onboard newer marketing resources, these might not be the best fit.

Also, not every company has a flamboyant budget to outsource every bit of branding. That's why more people are walking away from traditional outsourcing that requires them to rely only on experts and hand them a lump sum amount based on contracts.

But what's the solution? How can you ditch the old way and still continue to spread the word about your business in the market?

It's 2022, and needless to say, there are tons of affordable subscription-based services and tools that can help you with lionizing your influence online. The best part is you only pay for what you need and downgrade/upgrade as per your pressing needs.

Pull up your socks and supplement your digital marketing activities with our favorite 5 picks.
5 Alternatives to Digital Marketing Agencies
1. Creatives & Graphic Design: Design Shifu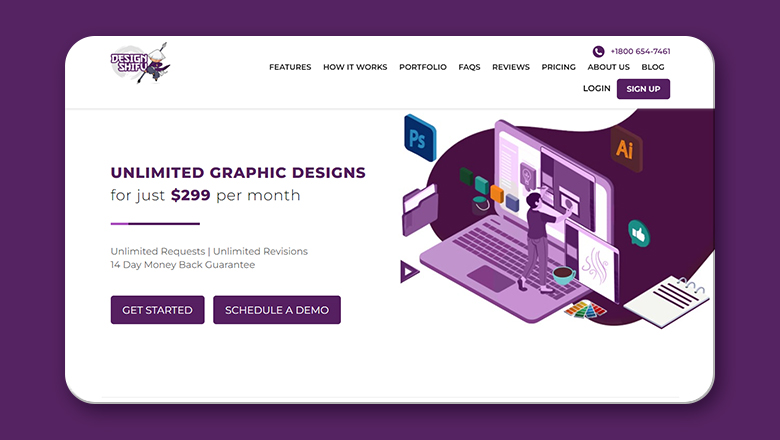 Price: $29 – $1917 per month

Founded in 2018, Design Shifu is a subscription-based flat-rate graphic design service that offers an intuitive dashboard to add daily design requests and give feedback on one end and highly skilled and vetted designers on the other end all of which come at a monthly subscription fee much like a Netflix for design.

Design Shifu is trying to bridge the gap between having a boutique graphic design agency on one end of the spectrum and freelance graphic designers that could be hired via freelance portals.

It is a one-stop shop for all your daily design requirements. Be it designing Books, Event banners, T-Shirt design, Flyers design, Logos, Webpage designs, GIFs, Car Wrapping, Social Media posts, Web Banners, Blog Images, Brochure design, Custom Illustrations, etc., Design Shifu has got you covered.

They offer multiple plans suitable for small businesses to early startups and even larger marketing teams to digital agencies. Some of the most enticing features include:
Unlimited requests
Unlimited revisions
24×7 availability
Slack integration
Dedicated and efficient designers
No long-term contract
14 days – 100% money back guarantee

Design Shifu has a large clientele that includes Bluehost, Salesforce, Pizza Express, Turing, Baskin Robbins, and HostGator to name a few.
2. Content Writing: ContentFly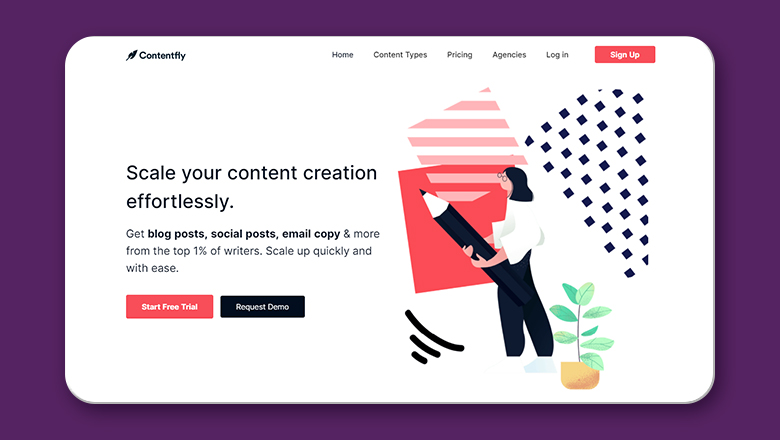 Price: $375 per month (up to 4000 words)

ContentFly was founded in 2018 to help agencies tackle the issues of quality content creation. You get unlimited revision and royalty-free images to amp up your content. It is one of the top-notch digital marketing agencies that can even provide search engine optimized content to improve a brand's visibility online. It has a simplified procedure to execute its services.

ContentFly can provide you with the following content types:
Blog and articles
Website copy
Newsletters and email campaigns
Social media posts

It has served clients from various domains like Opencare, Atomic Digital Agency, Weav, Twiz Media, Jobbatical, Videolind, etc.
3. CMS: HubSpot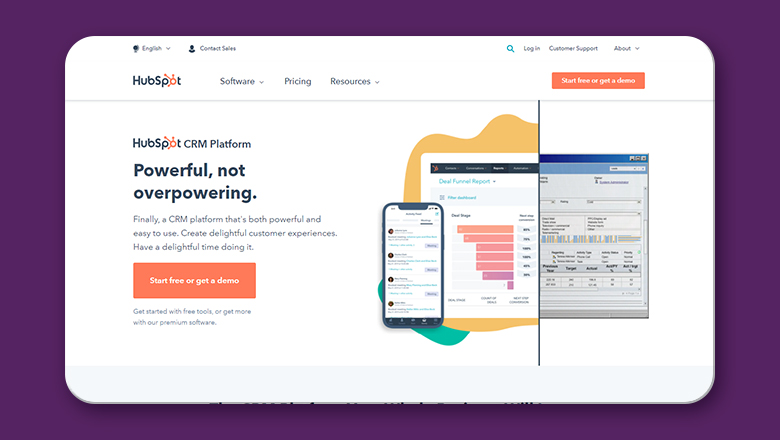 Price: $50-$3200 per month

Founded in 2006, HubSpot is among one of the leading digital marketing agencies and also a developer and marketer that specializes in software products for generating inbound marketing sales and comprehensive customer service. HubSpot aims to provide various tools for customer relationship management, social media marketing, content marketing, and many more services.
Social media tools
Email tracking software
Free meeting scheduler app
Sales email automation
Ads software
Email marketing software

HubSpot and its services are trusted by companies all across 120+ countries. Some of the leading companies include Reddit, The Linux Foundation, Netlify, Avison Young, Loom, and Soundcloud.
4. Social Media Scheduling: Sprout Social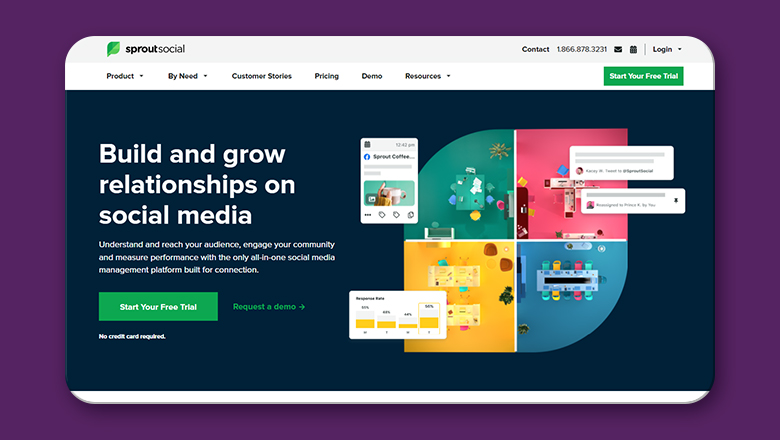 Price: $89-$249 per month

Sprout Social was founded in 2010 and is a globally leading social media management software for business. Sprout Social helps business organizations to streamline and enhance the conversations with potential customers and prospects.

Sprout Social mostly functions in the area of:
Channel attribution
Competitive analysis
Campaign tracking
Keyword filtering
Real-time analytics
Assignment management

Some of Sprout Social's customers include Edelman, Shopify, Havas, Evernote, Glassdoor, Vice, and many more.
5. SEO Audits: Semrush
Price: $119.95-$449.95 per month

Founded in 2008, Semrush is a global name in the field of search engine marketing and SaaS platforms. It is mostly used for keyword research and online data ranking as the platform collects information from Google and various search engines.

Semrush offers a vast range of tools and services and delivers the best solutions suitable as per the digital marketing needs and requirements.

Some of its key features include:
Keyword research
On-page SEO
Competitor analysis
Content marketing
Local SEO
Rank tracking
PPC keyword research

Semrush is trusted by leading global companies that include Tesla, P&G, Samsung, IBM, Walmart, Forbes, and many more.
Conclusion

When the time comes to create an authentic marketing drive, you have to think differently from every other competitor in your domain. If you are willing to get amazing results for your business campaigns, you should seek some professional help.

So while looking out for marketing aids to improve your organization's branding, this list will surely be handy. Though most marketing agencies charge you a handsome amount of money, subscription-based services can help you save the day by providing affordable solutions. Choose what suits your needs right and get started.