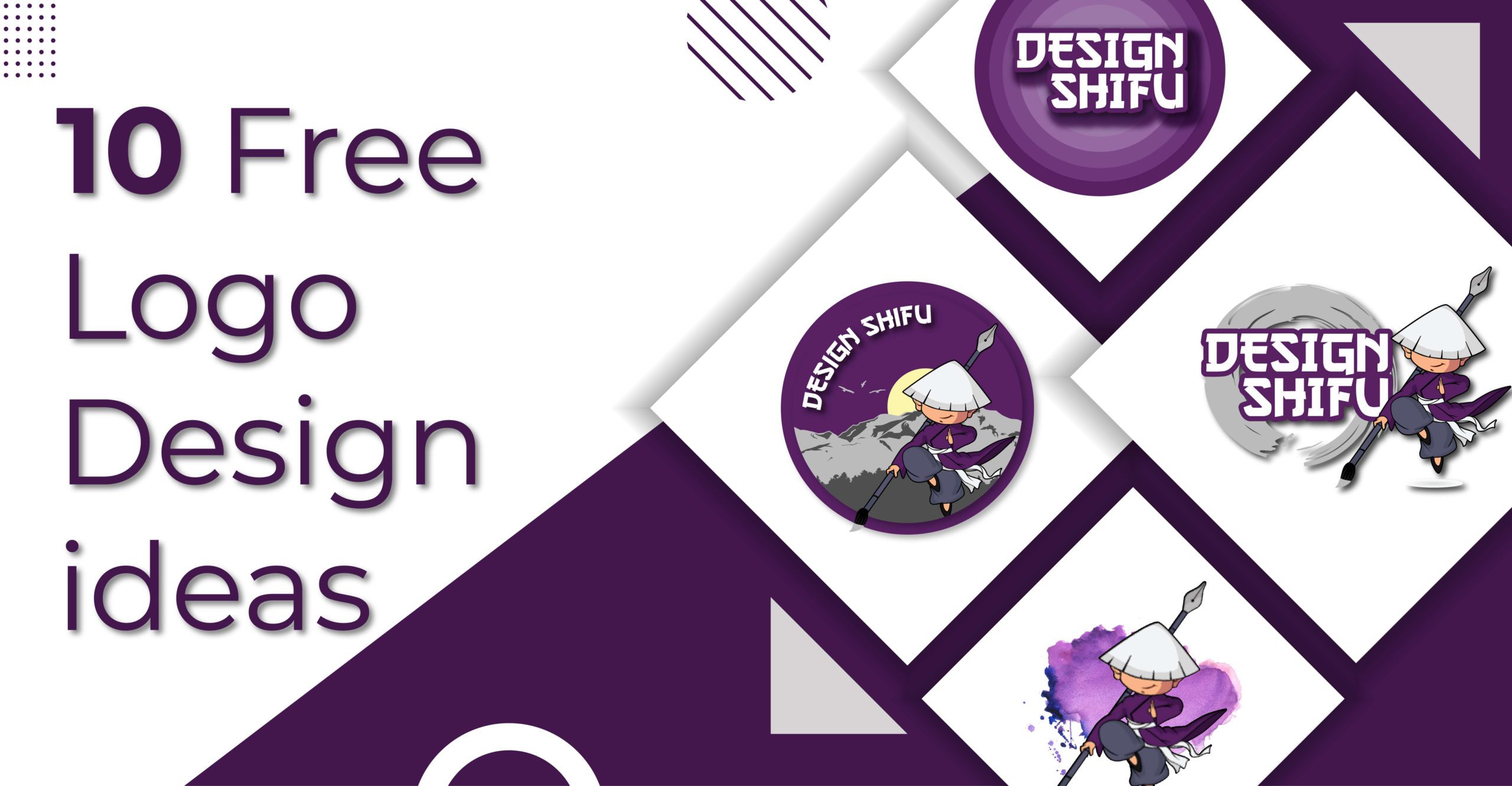 Are you starting a new business? If yes, one of the first things you need to worry about when it comes to brand recognition is designing a unique logo. Logos form an integral part of your brand and need to be effective enough to grab the attention of your audience. You may feel that designing the most remarkable logo would require you to approach a professional for help. However, this is not necessary for every scenario. If you do not have the budget or means to take professional help, you can design the logo yourself with the help of pre-designed logo templates. Here are a few free logo design ideas that can do wonders for your brand.
1. Wordmark logo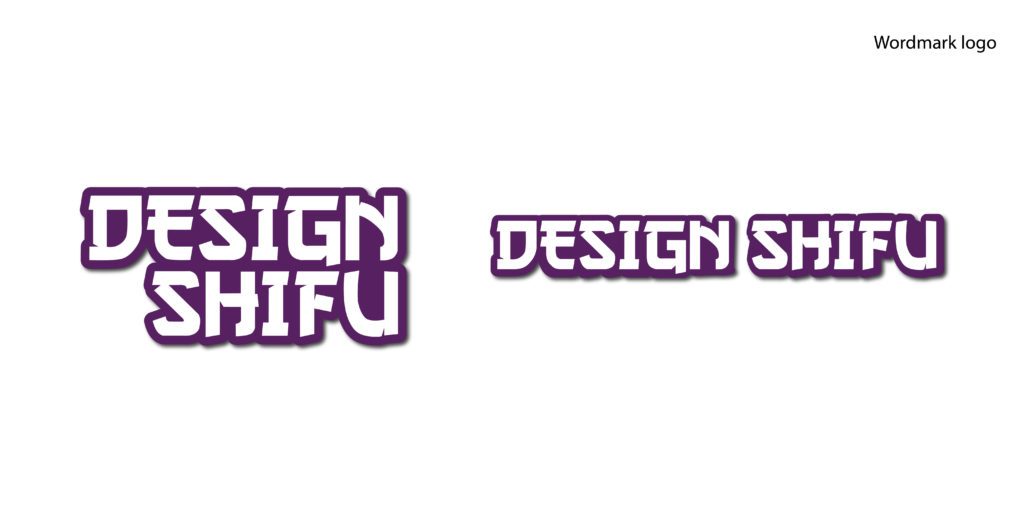 Wordmark logo is a simplistic logo design idea that is a popular choice among businesses from multiple industries including media, tech, food, and fashion. Wordmark is a type of logo design that only has the name of the company without the other elements like mascots, symbols, and badges. For smaller platform spaces like favicons and social media profiles, the monogram version of the wordmark logo can be used.
Since wordmark logos are very simple in design, spacing and typography are of prime importance here. If your business name is distinctive and short and you plan on using the logo on multiple platforms, a wordmark logo would serve best.

2. Mascot logo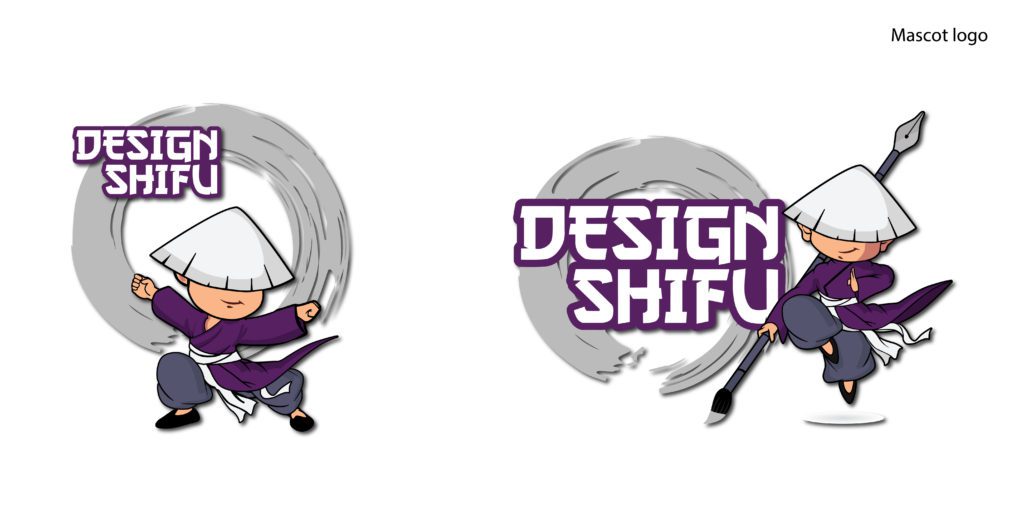 In mascot logos, instead of symbols, there are anthropomorphized and illustrated characters. They often give off cartoonish, fun, vibrant vibes. Just like the name suggests, a mascot logo would use a character who would go on to represent your brand.
Such a logo is majorly used by service companies, sports teams, and food brands. The purpose of using such a logotype is to connect with the audience and get familiarized with them. This way the audience feels more connected to your brand.
3. Combination logo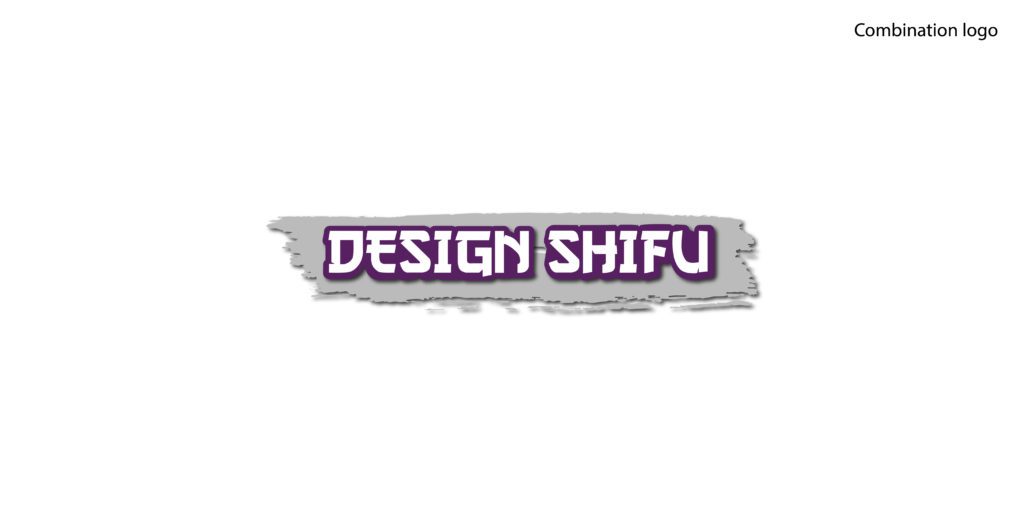 If you do not like sticking to a single logo design idea, you can use a combination of different logotypes. You can combine a letter with a symbol, or you can even blend geometric shapes with your brand name.
The best way to use combination logos would be to use your brand logo along with your brand name. Combination logos are pretty versatile in design and are used by companies from multiple industries. Since combination logos are aimed at creating a distinct image, your company would not be facing any issues with regard to trademarks.

4. Modern logo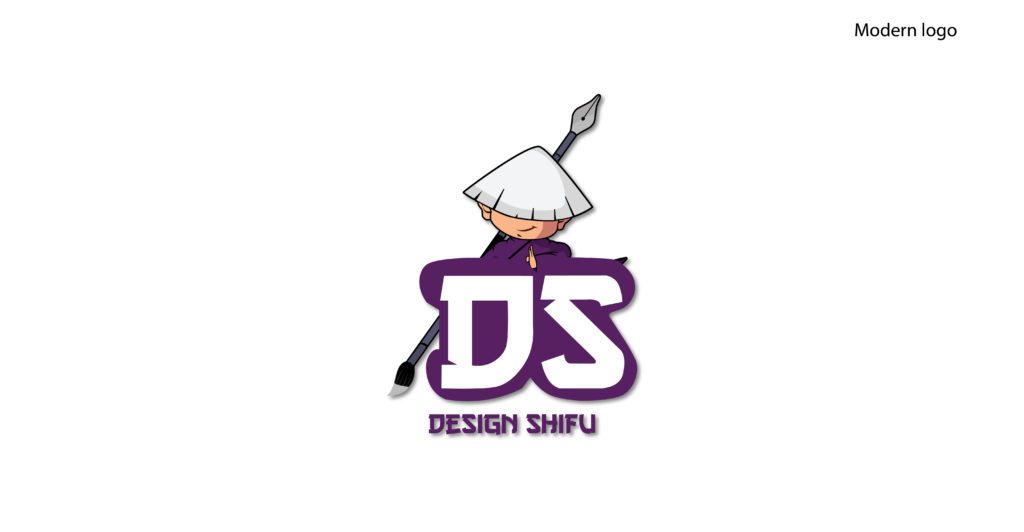 If you have started a new-age company and wish to take your branding efforts to the next level, modern logo designs are the ideal choice. Modern logo designs feature minimalist layouts, clean lines, and striking color palettes. Apart from being a popular choice among the new-age companies, modern logos can be great for even those companies who are looking to reinvigorate their brand.
Modern logo designs use the concept of "old meets new" to give the brand a fresh look. Despite being simple in nature, modern logos symbolize a brand's identity in a unique way. If you wish to get a modern logo design for your brand, ensure that you use uncomplicated and straight-forward elements.

5. Logo design with perspective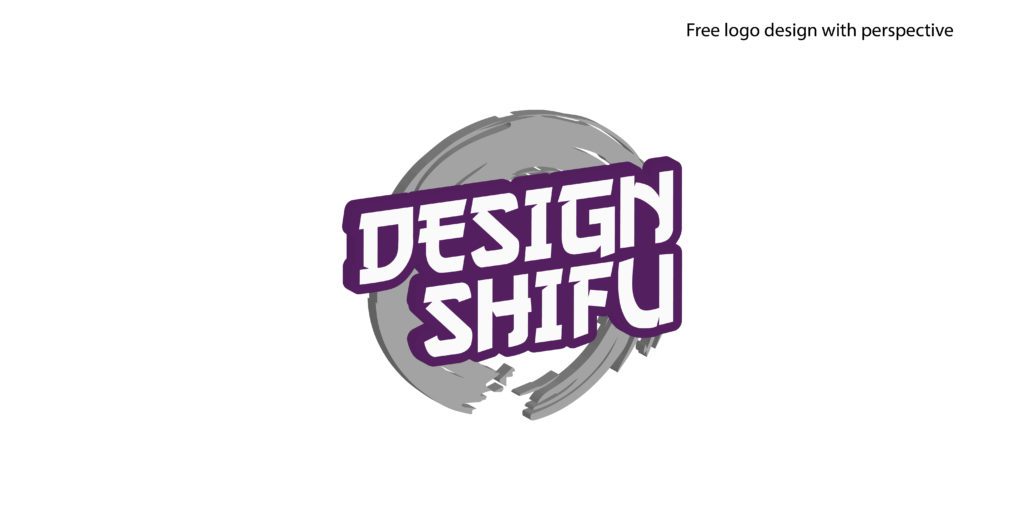 Your logo design must be unique enough to stand out among your competitors. Playing with the audience's perspective is a really cool way to do this. Perspective logos disrupt the acceptable parameters in logo designing and they give a fresh new outlook to logo creation.
The effects of visual perception are used in creating such logos. Although this technique does not get used by many designers since it is pretty complex, when done right it can do wonders for your brand recognition.

6. Geometric logo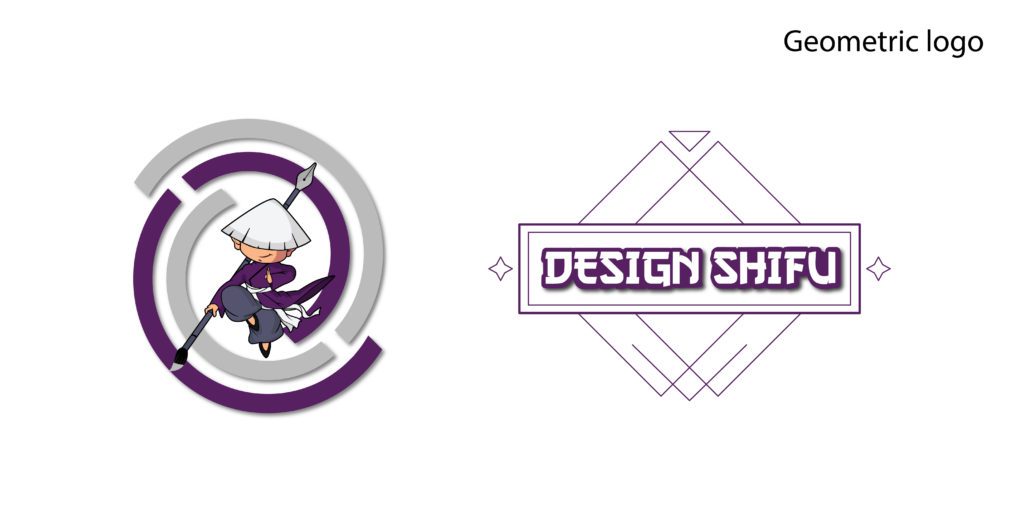 From squares to circles to other patterns, geometric shapes are a popular form of logo design that is preferred not just for their precision but also for the emotions they evoke. For instance, when rectangles and squares are used, they give a feeling of stability. In contrast, an oval or circular logo makes the brand look eternal and unrestrained.
Geometric shapes form an integral part of creative art for centuries. Ancient artists used geometric shapes to convey vivid ideas about religion, science, and humanity. With so much history behind geometric shapes, it can be a bit challenging to design the perfect geometric logo. To make it easier, you can use any of our templates for geometric logo designs.
7. Emblem logo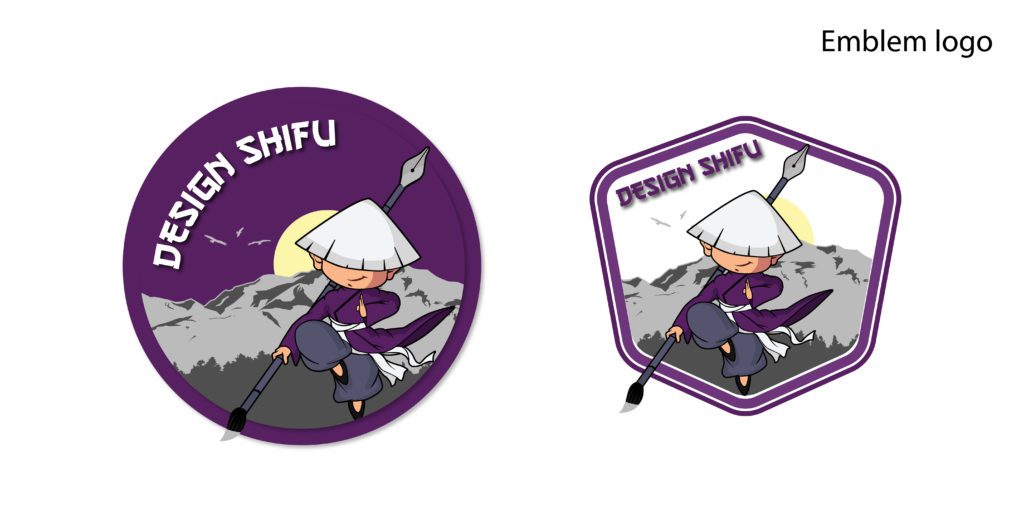 Although emblem logos are pretty ancient, the popularity of these kinds of logos has not gone down yet. The distinctive features of an emblem logo include an icon or a symbol with crests, seals, and creative badges.
These types of logos are majorly used by schools, the auto industry, and government agencies. While many companies do not feel comfortable with giving their brand a traditional look, others prefer using such logos after giving it a modern twist.

8. Hand-painted logo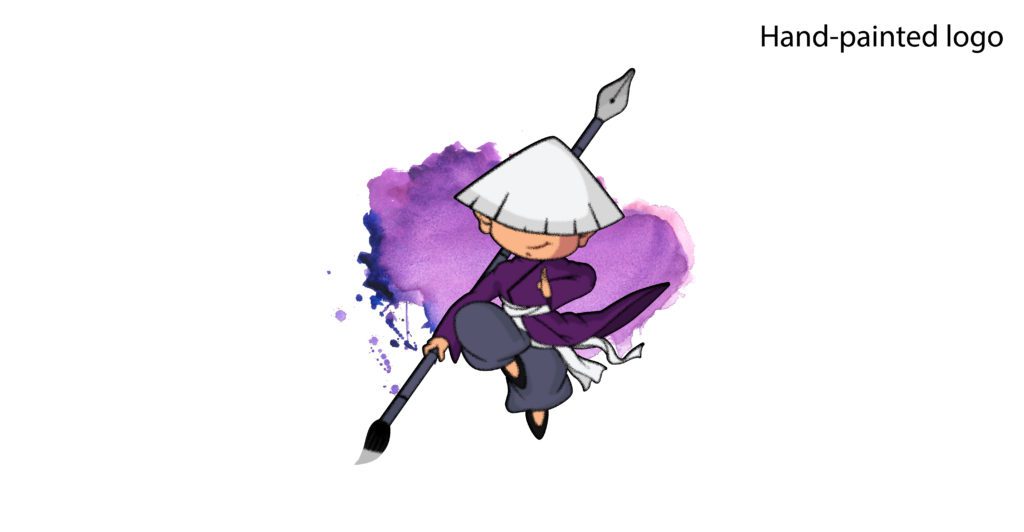 With advanced logo designing software taking over the logo designing industry, we often tend to forget that initially, logos were hand-drawn creations. In fact, multiple well-known logos of the 60s through 80s were made by hand. Hand-painted logos have a way of communicating a nuanced version of your brand values.
You can use logos with cursive words, sketches, or handmade elements and keep the entire vibe of the logo down-to-earth and rustic. If you feel like giving a human touch to your brand and do not mind bringing together old-school ideas, a hand-painted logo is ideal for your brand.
9. Minimalistic logo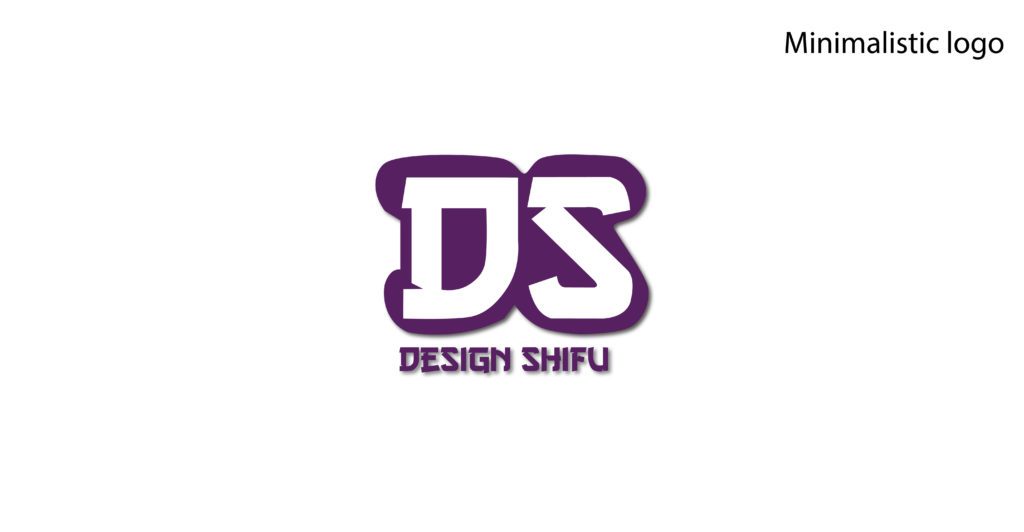 More often than not, logo designers tend to overcomplicate the process of logo making by adding too many elements. To give your brand a modern and chic look, you must approach logo making with a "less is more" idea. Minimalistic logos use this idea and keep the elements limited to the bare essentials only.
Gone are the days when complicated layouts of logos were celebrated. Instead, audiences these days are more gravitated towards minimalist logo designs with elements that are clear, simple, and yet bold. Since such designs are easier to decipher and remember, they stay etched in your audience's brains.
10. Logo design with fonts within a shape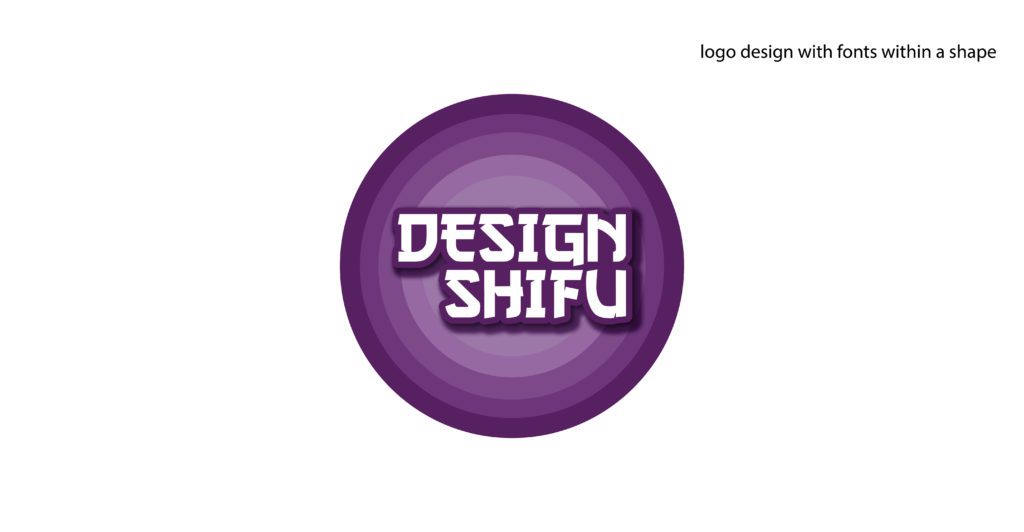 Such logotypes generally have the brand name contained within a geometric shape like a square, rectangle, or anything else. Such types of logos are very versatile and can be seen being used by multiple companies across different industries.
The multifaceted nature of such logos makes it easier to include them in every branding aspect. Even for printed materials like brochures or business cards, these logos look legible and clear even when scaled down.
Conclusion

When it comes to logo designing, there is no limit to your imagination and creative efforts. One of the best things you can do when you wish to create a logo for your brand is to check out free logo design ideas and once you know the type of logo you would like to go ahead with then simply create it on your own or for assistance, you may contact Design Shifu directly to get a custom logo design made specifically to your brand requirement within 24-48 hours. Explore Design Shifu's subscription-based pricing plans that come with a 14-day money-back guarantee.