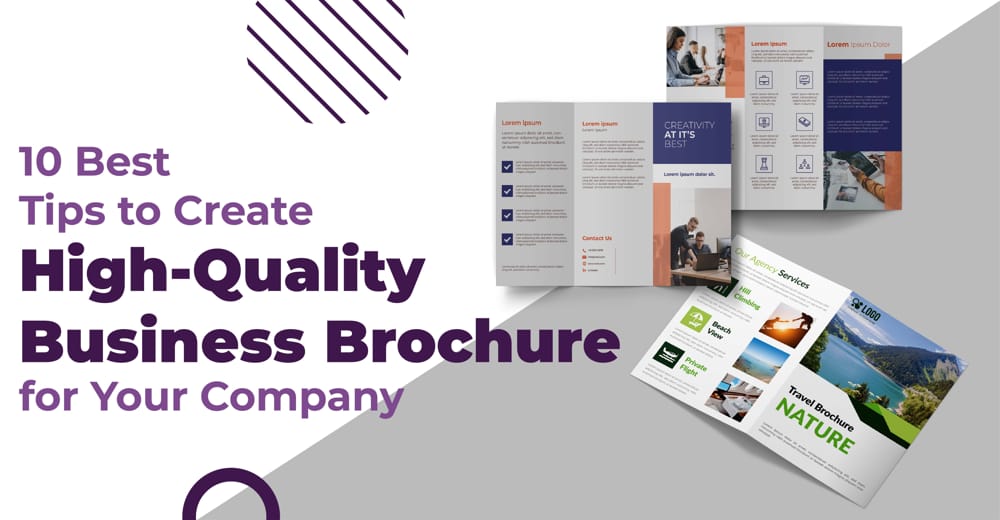 A well-designed and compelling brochure is an effective promotional tool and offers a powerful way to reach out to your potential customers. A detailed, informative, and vibrant representation of what you have to offer, business brochures can be used to keep existing customers updated and also introduce your business to new clients. Highly versatile, brochures offer endless possibilities. They can be used to support an existing marketing campaign, distributed to interested customers during exhibitions, or shared during business events. Even though the current marketing landscape is more online, brochures continue to be an integral component of any campaign. Whether you are a start-up or an established brand, brochures can be the key to keep the communication flowing with your audience.
If you are keen to create an excellent business brochure design that grabs attention, it is vital to design it meticulously. There are several factors that require consideration to come up with a professional business brochure that stands out and keeps recipients engaged. Read on to discover design tips and business brochure ideas to create something that sets a lasting impression.
Related


Brochure Design in 2021 – The Ultimate Guide
What is a Business Brochure?

A business brochure offers summarized information about a company, its offerings, or the launch of a new product or service. It is used to introduce a business to prospective clients or to inform existing customers about new aspects of the service. It serves as a guide to raise awareness and boost the visibility of a brand.
Business brochures are of different types like single fold or tri-fold, depending on the amount of information that needs to be conveyed. A business brochure must adhere to the voice of your brand and exude a professional finish to elevate the image of your brand.
Tips for Designing High-Quality Business Brochures
Exploring business brochure designs to come up with the right one for your brand? When creating a business brochure, it is essential to abide by certain key principles and best practices to create one that enables you to accomplish your business goals. Let us look at some of the business brochure ideas to simplify it for you.
Identify the Purpose of the Brochure
Unsure about the company brochure content? The first step is to identify the information that you intend to communicate through the brochure. This will help you determine the amount of content that the brochure will include. Drawing a preliminary strategy for the brochure is important and will give you an idea about what the finished product will look like. The brochure needs to align and be in harmony with your brand. Taking the time out to organize your ideas and have a vision for a brochure will make the designing process easier.
Company Brochure Content

A vital initial step is to plan the content that goes into the brochure. This includes images, copy, or infographics. Creating a basic draft will help in designing a layout that is clear and has every piece of information that you want to communicate.
Know Your Audience
The next step is to figure out your audience. Keeping your target audience at the forefront will enable you to create an effective brochure. By gathering information about the demographics, you can craft a business brochure design and create content that engages your audience.
If you wish to share the brochure with existing customers, you can have a brochure with minimal content and a lot of attractive images and offers. However, if you are introducing your business, you may want to add details that will encourage readers to find out more about your company.
Understand the Business Brochure Styles
After you have an idea about the amount of content, you can determine the brochure style. You can choose to opt for a bi-fold or tri-fold brochure. If you are considering a tri-fold brochure, you can add an element of surprise in the final panel. You can also span the content across the panels to create a unique look.


Choose the Right Font
When designing a brochure, ensure that you have the same font that is used by your brand in the logo or in other promotional materials. Maintaining consistency is important and makes a huge difference in the way your brand is perceived by customers. The choice of color and font must make sure that the copy is legible.
Create a Comprehensive Design
By unifying the different elements of the design, you can add the perfect professional finish to the brochure. From planning the flow of content, the color palette or the images, every component needs to be in line with the voice of your brand. This phase is vital and perfecting the design at this point will ensure that the brochure rolls out smoothly.
Maintain a User-Friendly Flow for your Business Brochure

The purpose of the brochure is to engage, inform and invoke curiosity. This implies that creating a brochure design that has the perfect balance of visuals and text will help accomplish your purpose. View the flow of content from the perspective of the reader and ensure that the information is arranged in a way that the readers would want to receive. With unique business brochure ideas, you can give your business the edge it needs.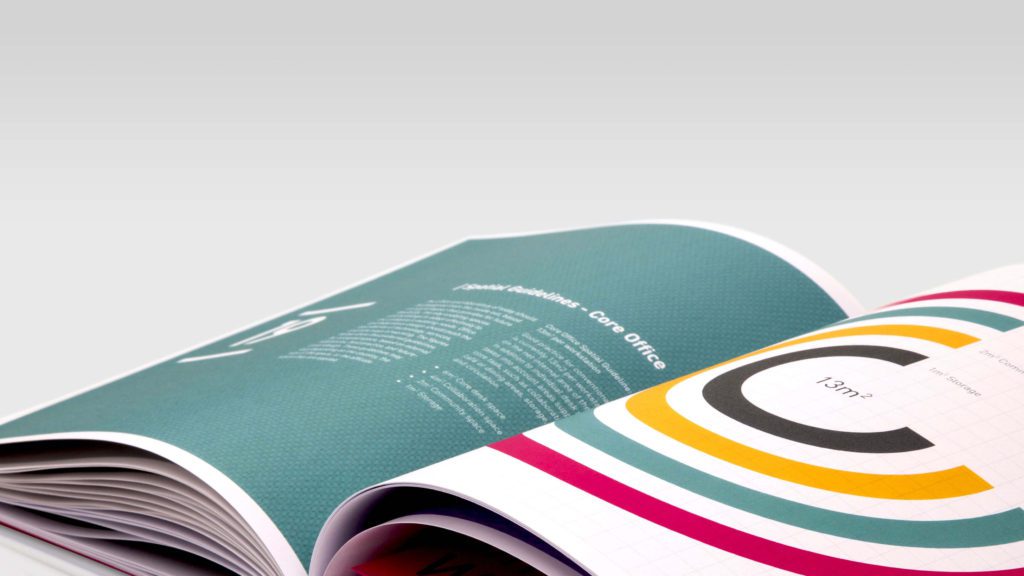 Use Bullet Points and Headlines

Readers usually skim content to look for relevant information. You can make it easy for your readers by including headlines and bullet points. The fact that the brochure is easy-to-read and attractive will generate interest in your business. By including captivating headlines, you can hold the attention of your readers and guide them to the action that you want them to take.
Use High-Quality Images in your Business Brochure
Visuals are an indispensable part of brochures but often overlooked. Not only will images make your brochure attractive, but also offer a quick way to convey your message. After you have picked the right image, ensure that the resolution is high and will not lead to pixelated prints. The overall quality and design of the brochure impact the image of your brand.
Add a Call to Action
The final step is to include a clear call to action and guide your readers. Make this section of the brochure bold and difficult to miss. Offer your readers a reason to act right away. Readers may have doubts or would be interested in knowing more about your products. By adding the website, email, phone number, social media pages, you can direct them to online channels and build trust.
After you have perfected the design, you need to choose the right material and printing company to ensure that the professional look is maintained. Designing a brochure that your recipients would want to keep is a challenging task. However, with an emphasis on even the smaller details and putting the needs of your readers first, you can design brochures that get the message across and give you the best return on your investment.
Exploring business brochure ideas?
Creating a well-thought-out business brochure design is a time-consuming task. If you are unsure about the creatives and need help, feel free to get in touch with us at Design Shifu. We can assist you with unlimited design requests with a turn-around time of 24-48 hours. Check out our pricing page to pick a plan that works for you.