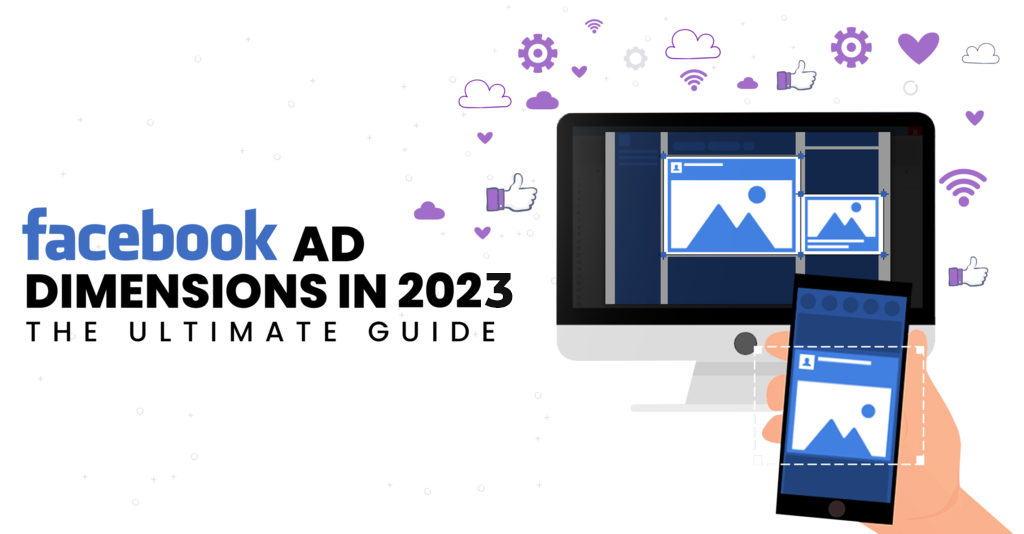 Did you know that there are certain character requirements and acceptable image sizes for Facebook ads? It can be very confusing when it comes to figuring out the right Facebook ad dimensions for posting on various ad spaces on Facebook.
This handy guide can help you simplify the ordeal of preparing for a Facebook ad campaign. We'll tell you about every type of Facebook ad that you can purchase irrespective of your CTA and final objective.
This guide for Facebook ad dimensions will help you in being prepared to run the most impactful social media ad campaigns. You can ensure that your Facebook ads look great across all devices and placements.
Let us look at the different kinds of Facebook ads that you can use to market your products and services.
1. Facebook ad image dimensions
Almost all the image ads that can be used by advertisers on Facebook have standard Facebook ad specs that are given below.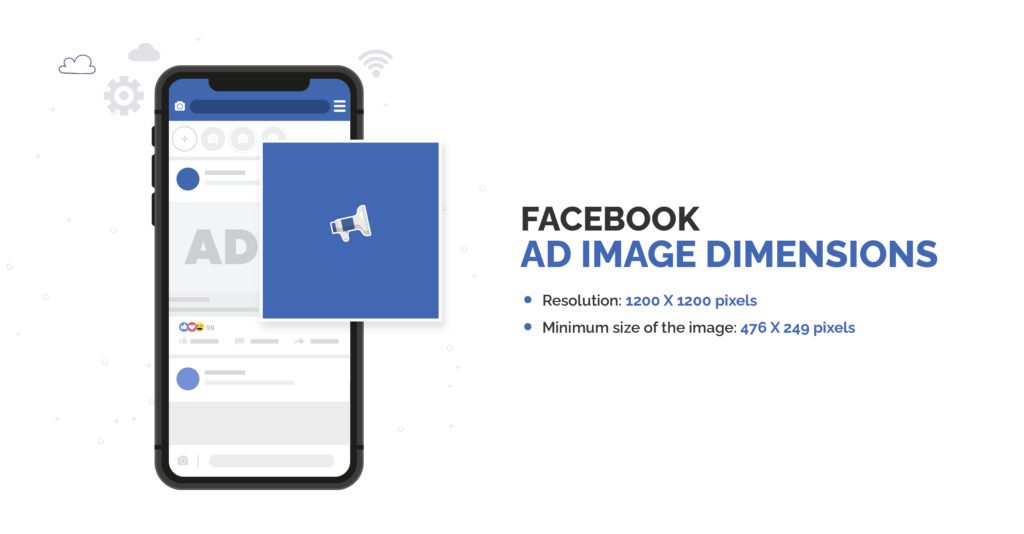 These Facebook ad sizes are applicable for the right column, news feed, marketplace, sponsored messages, and native ads. Depending on where you wish to place your ad, the character count, type of file, and image-text ratio vary.

– Universal Facebook ad dimensions
The Facebook image ads that are specifically designed for news feed, instant articles, right column, and marketplace ads should have the following dimensions and specifications.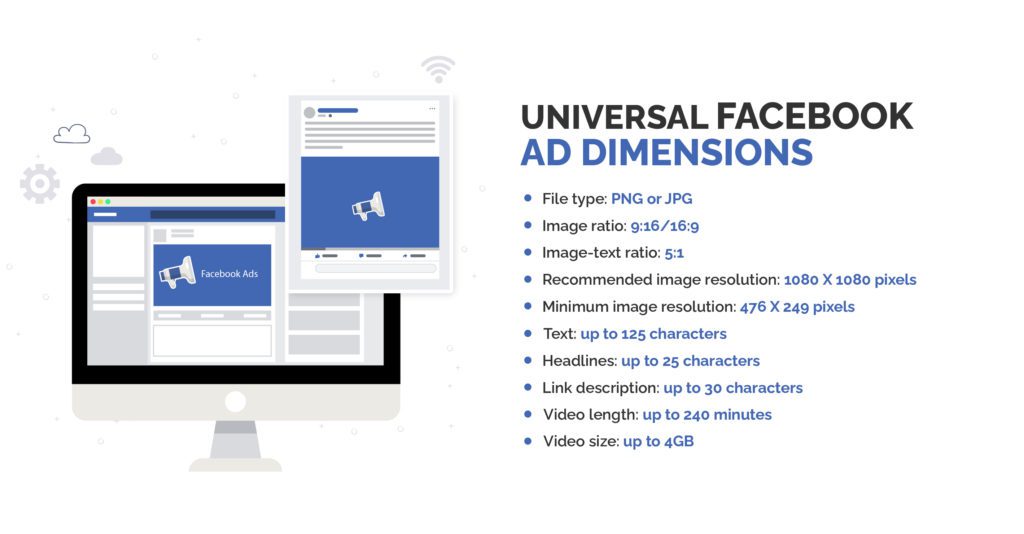 – Native ads
The main idea behind native ads is to make your brand visible on the mobile phones of those users who have viewed or visited sites and apps online that come under the network of your target audience.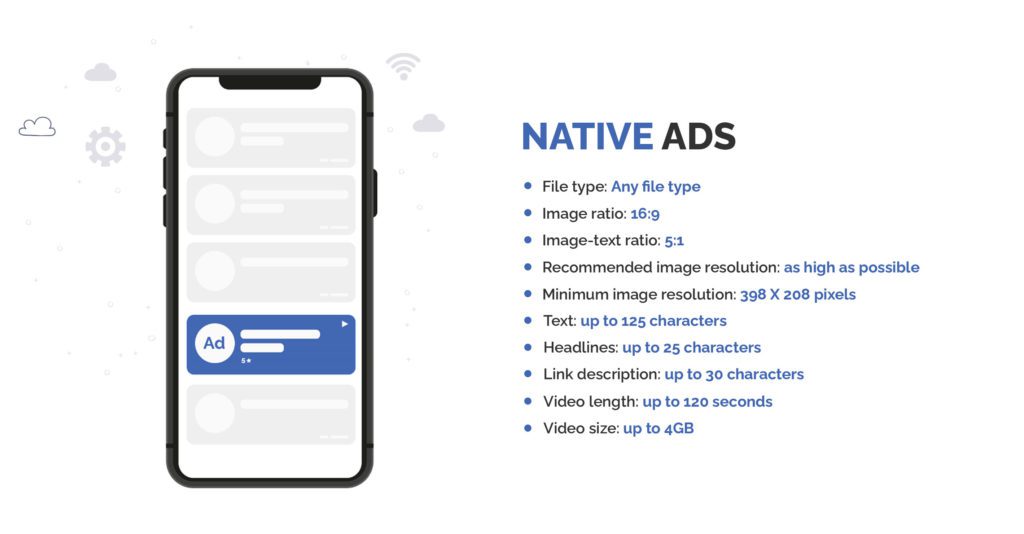 – Facebook stories
Facebook stories are a great platform to showcase your products and services. When you place your image ads in your Facebook story, it will last for about 5 seconds or until the viewer swipes the story. Here are the recommended Facebook ad dimensions for Facebook story ads.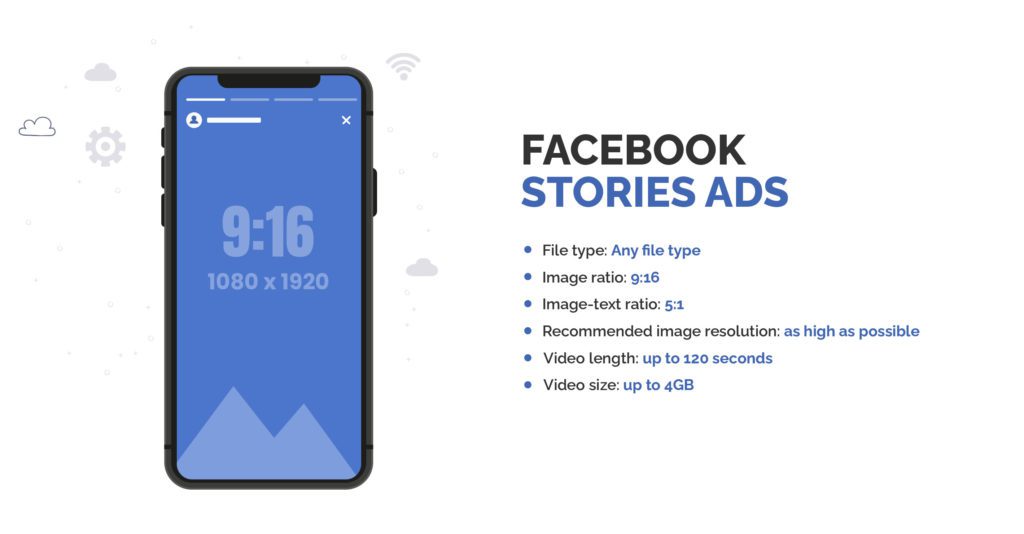 – Sponsored messages
Facebook's sponsored messages are the ads that pop up in a Facebook user's messenger inbox. Since this ad is directly showcased in the private inbox of your audience, you need to be mindful about your ad complying with the following sponsored message Facebook ad specs.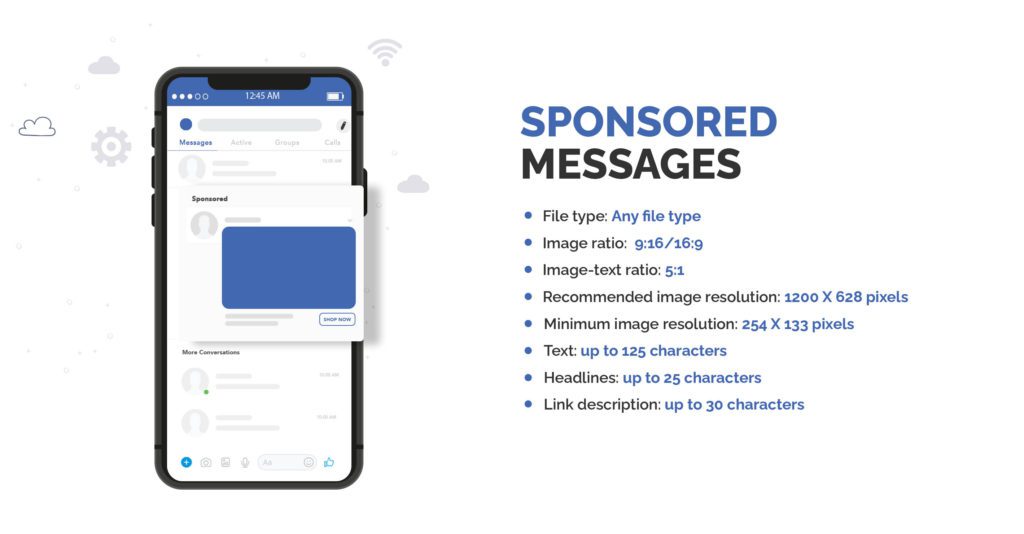 2. Facebook carousel ad dimensions
Facebook carousel ads appear in the form of a rotating carousel with images that can be clicked through by the viewers. These images are perfect to elaborate your company's special offers and present them to your target audience. If you wish to advertise your company offerings through Facebook carousel ads, ensure that you adhere to the following specifications.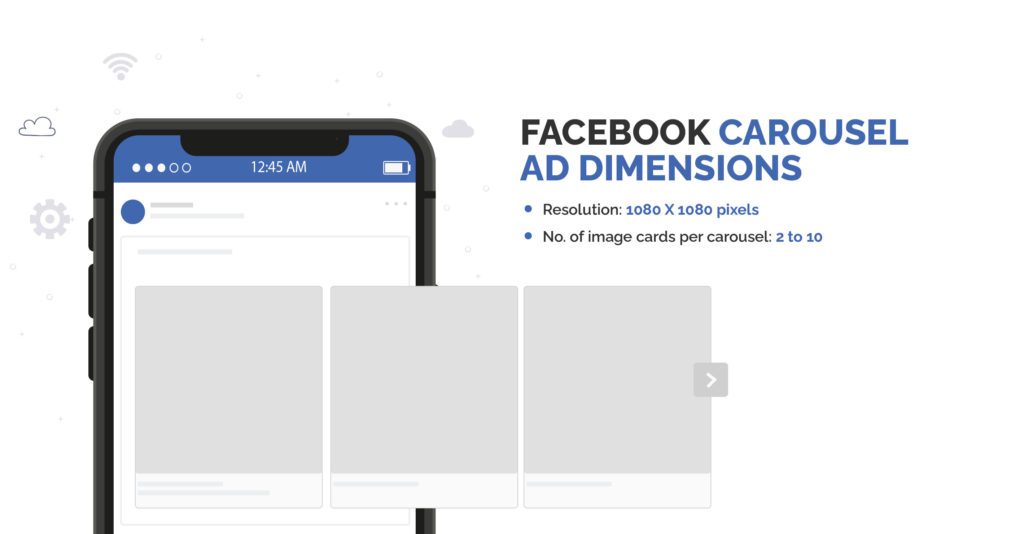 Such types of Facebook ads appear in all the standard ad spaces on Facebook including the right column, private message inbox, and instant articles.
– Universal Facebook carousel image ad dimensions
The Facebook carousel image ad allows the advertisers to display a minimum of 2 and a maximum of 10 image ads per one placement. The standard image ad specifically designed for Facebook carousels to appear in the right column, news feed, marketplace, instant articles, and native ads have to come under the Facebook ad specs mentioned below to be effective enough.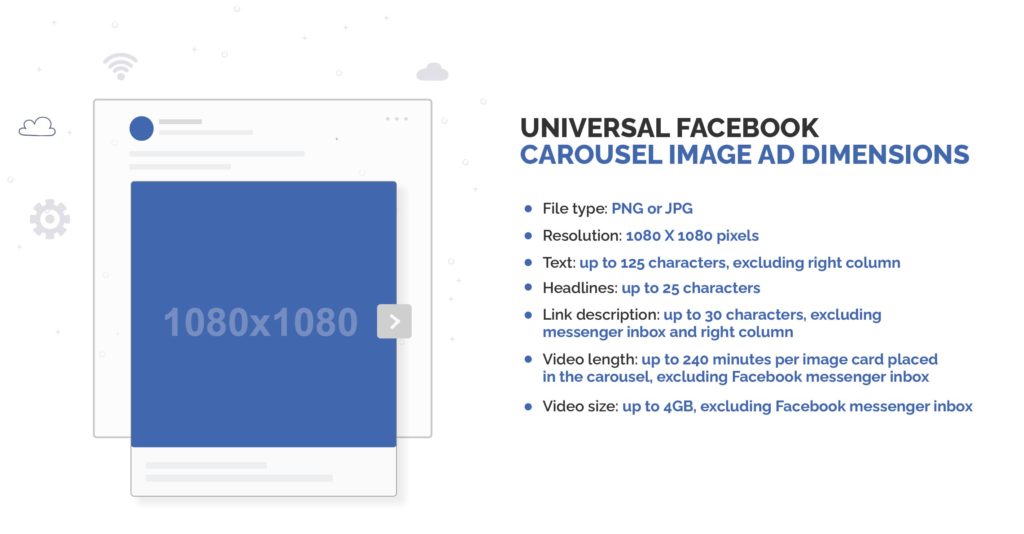 – Instagram feed carousel ads
Since Instagram is now a part of Facebook, the posts or ads you share on Facebook can also be shared simultaneously on Instagram. Instagram feed carousel ads are generally posted by the concerned company on their home page. Such a carousel ad can contain anywhere from 2 to 10 images of the dimensions specified below.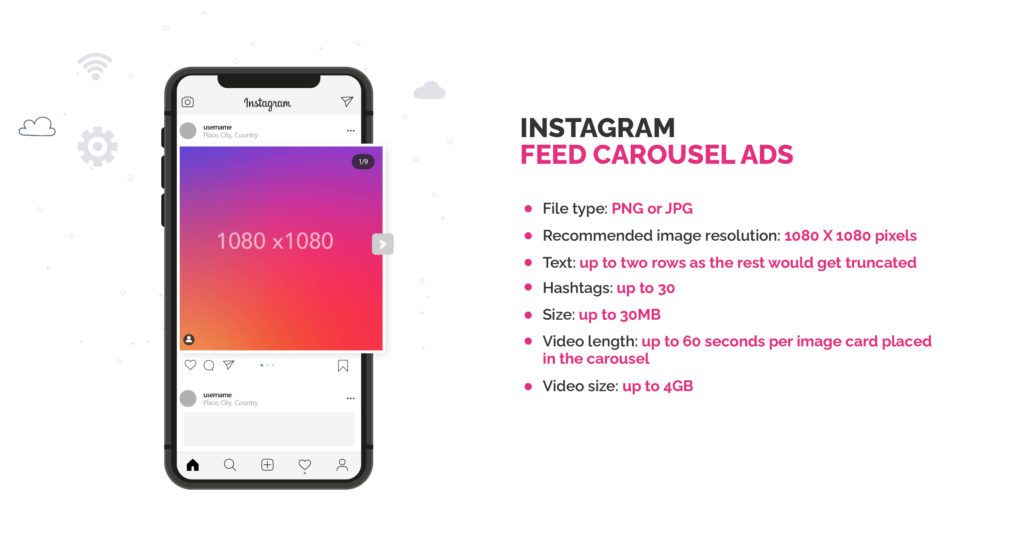 – Instagram stories carousel ads
Instagram feed carousel ads can be shown through Instagram stories with around 2-3 images or videos per story. Here are the specifications you need to be mindful of.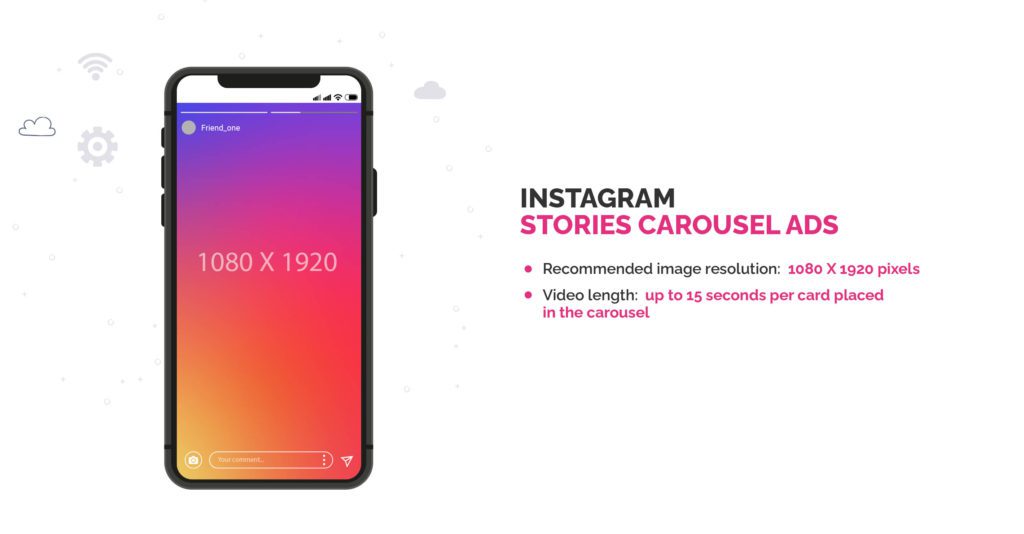 Conclusion
Sometimes your Facebook ad may also include text. If this is so, ensure that this text is limited to 20% of the image ad so that the delivery potential of the ad is optimized substantially. So many specifications for the Facebook ad may seem to complicate the process of advertising on Facebook. Well, don't worry, leave this task to a professional! Design Shifu specializes in drafting eye-catching ads which have been specifically designed as per the above Facebook ad dimensions. We offer exciting plans at a flat rate which suits every budget. In addition to this, we offer unlimited revisions on the ads we create at zero cost. So, quit worrying about designing an apt Facebook ad and get in touch with us now!